In today's fast-changing world of technology and information, choosing to study a Data Science course in Canada is a smart move for those who love working with data to discover new things and come up with creative ideas. Canada is famous for its excellent education and forward-thinking research opportunities. You can find many different Data Science courses in Canada that teach you how to understand and work with complex data in today's world. These courses mix basic theories with hands-on practice so you can learn everything from collecting and getting data ready to use advanced tools like machine learning.
As companies and industries use more data to make smart choices, there's a bigger need for people who are really good at working with data. This has made the Data Science course in Canada a very exciting and popular field. In these courses, you learn not only technical things like programming, statistics, and handling data but also about what's right and wrong and how to share what you find with others. If you decide to take a Data Science course in Canada, you're starting a journey of learning that can change how you see things. You'll be prepared to use data to make a big difference in the future.
Why Pursue a Data Science Course in Canada?
Choosing to pursue a Data Science course in Canada can be a highly advantageous decision for several reasons. Canada offers a wealth of benefits and opportunities for those interested in the field of data science.
Canada is known for its top-tier educational institutions that provide world-class education. Pursuing a Data Science course in Canada means you'll learn from expert instructors and have access to cutting-edge resources.
Canadian universities and colleges offer a wide range of Data Science programs, catering to various skill levels and interests. Whether you're a beginner or an experienced professional, you can find a program that suits your needs.
Data science professionals are in high demand globally, and Canada is no exception. Completing a Data Science course in Canada can open up a range of job opportunities in various industries, including finance, healthcare, tech, and more.
Canada is consistently ranked as one of the best places to live in the world. Its high quality of life, safety, and welcoming environment make it an attractive destination for international students.
Canada offers post-graduation work permits that allow international students to work in Canada after completing their studies. This can provide valuable work experience and potentially lead to permanent residency.
Studying in Canada allows you to build a professional network comprising fellow students, faculty, and industry professionals, which can be invaluable for your future career growth.
Overview of Data Science Courses in Canada
Data Science courses in Canada offer a comprehensive blend of theoretical knowledge and practical skills. These programs cover topics ranging from programming and statistics to advanced analytics and machine learning. Students benefit from world-class education, industry collaborations, and a diverse learning environment.
Graduates are well-equipped to tackle real-world data challenges and contribute to various sectors, making Data Science courses in Canada a promising pathway to success. Let's look at the general overview of the data science courses in Canada for more details.
Name of the Course
Data Science Course in Canada
Level of the Course
Postgraduate
Undergraduate
Doctoral
Duration of the Course
01-04 Years
Course Type
Full-Time/Part-time
Average Course Fees
10,000 CAD to 50,000 CAD
Top Colleges
University of Toronto
University of Waterloo
Queen's University
Simon Fraser University
Specializations
Machine Learning and Artificial Intelligence
Big Data Analytics
Business Analytics
Financial Analytics
Natural Language Processing (NLP)
Also, read Masters in Data Science in Canada.
Eligibility Criteria for Data Science Course in Canada
Eligibility criteria for Data Science courses in Canada generally involve a combination of academic qualifications, language proficiency, and sometimes work experience. Applicants generally need to satisfy the following eligibility criteria in order to fulfil the admission requirements to study data science course in Canada:
A bachelor's degree in a relevant field such as computer science, engineering, mathematics, or a related discipline is often required. Some programs may accept students from other backgrounds but might require prerequisite coursework.
Proficiency in English is crucial. Non-native English speakers usually need to provide scores from standardized language tests like IELTS or TOEFL. Minimum required scores vary but generally range from 6.5 to 7.0 on the IELTS scale.
Some programs might expect applicants to have prior coursework or experience in subjects like mathematics, programming, statistics, or data analysis.
While not always mandatory, having relevant work experience, internships, or projects related to data science can strengthen your application.
Documents Required
When applying for a Data Science course in Canada, you generally need to submit a set of documents to complete your application. The specific requirements might vary based on the university and program you're applying to, but here's a general list of documents that are commonly required:
Application Form
Academic Transcripts
Language Proficiency Test Scores
Passport Copy
Make sure to check the application guidelines of the specific universities and programs you're interested in to ensure that you provide all the necessary documents and meet their requirements.
Best Universities to Study Data Science in Canada
Canada has many good universities that offer really good Data Science programs. These universities are well-known and respected, but it's important to know that rankings can change and what you personally like also matters. Here are a few of the top universities in Canada that are known for their Data Science programs:
| | |
| --- | --- |
| Name of the University | QS World University Rankings |
| University of Toronto | 21 |
| University of British Columbia | 34 |
| University of Waterloo | 112 |
| McGill University | 30 |
| University of Montreal | 141 |
| University of Alberta | 111 |
| Simon Fraser University | 318 |
| Dalhousie University | 298 |
| Queen's University | 209 |
| University of Ottawa | 203 |
Explore a broader range of courses available in Canada
Total Cost of Studying Data Science Course in Canada
The total cost of studying Data Science courses in Canada can vary widely depending on factors such as the university, program, location, duration of study, and personal spending habits. Here's a breakdown of the various costs to consider:
| | |
| --- | --- |
| Tuition Fees | CAD 20,000 to CAD 40,000 per year |
| Living Expenses | CAD 10,000 to CAD 15,000 per year |
| Study Materials | CAD 500 – CAD 1000 per year |
| Visa and Study Permit Fees | CAD 150 – CAD 250 |
| Miscellaneous Cost | CAD 1000 – CAD 2000 |
Remember that these are just rough estimates, and actual costs can vary. It's important to check the specific costs of the universities and cities you're interested in and create a detailed budget accordingly.
Data Science Course in Canada: Top Scholarships for Indian Students
Indian students aspiring to pursue Data Science courses in Canada can explore various scholarships to help alleviate their financial burden. Some notable scholarships include:
Shastri Indo-Canadian Institute Scholarships: This organization offers scholarships for Indian students pursuing postgraduate studies in Canada, including Data Science. It aims to promote academic exchange and collaboration between the two countries.
Ontario Trillium Scholarship: Offered by the Government of Ontario, this scholarship recognizes and supports exceptional international students pursuing research-based master's or doctoral programs in Ontario, including Data Science.
Mitacs Globalink Research Internship: While not a traditional scholarship, this program provides Indian students with research internships in Canada, fostering academic collaboration and skill development.
Canada-India Research Centre of Excellence Scholarships: These scholarships support Indian students pursuing research in various fields, including Data Science, through collaborations between Canadian and Indian institutions.
University-specific Scholarships: Many Canadian universities offer scholarships exclusively for international students, including Indians. These may include the University of Toronto's Lester B. Pearson International Scholarship and the University of British Columbia's International Major Entrance Scholarship.
Career Opportunities After Pursuing Data Science Course in Canada
After completing a Data Science course in Canada, graduates open doors to a plethora of exciting career opportunities across various industries. Some prominent options along with their average salaries include:
| | |
| --- | --- |
| Job Profiles | Annual Average Salary |
| Data Scientist | CA$101,897 |
| Machine Learning Engineer | CA$113,781 |
| Business Analyst | CA$78,440 |
| Data Engineer | CA$101,675 |
| Big Data Analyst | CA$86,020 |
| Quantitative Analyst | CA$100,278 |
| Healthcare Data Analyst | $61,610 |
| Marketing Analyst | $74,638 |
| Research Scientist | CA$91,388 |
| Consultant | CA$88,579 |
Looking for more jobs? Cheek out the List of Highest-paying Jobs in Canada 2023.
Summing It Up!
In today's education world, a Data Science course in Canada is like a doorway to big changes. It mixes what you learn from books with practical skills to help you understand how data works. The famous universities in Canada have great teachers and lots of modern tools for learning. They offer different types of programs for people who want to work with data in many ways. Businesses are using data more and more to make decisions, so the things you learn in these courses are really important for the future.
When you finish the course, you'll have a set of skills that can help you understand complicated data, find patterns, and make new things in different fields. This learning journey is not just about technology – it also teaches you how to do things right and help people. So, a Data Science course in Canada is a fantastic way to learn and make a big impact in the world of data.
With the support of iDreamCareer's mentors, Shreya made the ambitious decision to prepare for NEET while simultaneously applying for pre-medicine programs in the US, considering her medical history. Balancing both Indian and US medical entrance exams required impeccable time management skills. Shreya's dedication and resilience paid off as she received remarkable acceptance offers from prestigious pre-med courses in the US, coupled with scholarships. She got accepted to the following Universities: the University of Pittsburgh, Virginia Commonwealth University, the University of Connecticut, Temple University, Stony Brook University, Drexel University, and Wayne University. After thoughtful consideration, she chose Pittsburgh University as her destination to realize her dreams.
Useful Links:
Data Science Course in Canada: FAQs
What is a Data Science course, and why is it important in Canada?
The Data Science course teaches you how to work with data to find insights and make better decisions. In Canada, it's important because businesses and industries are using data more than ever to grow and succeed.
What will I learn in a Data Science course?
You'll learn about programming, statistics, data analysis, and machine learning. You'll also understand how to use tools to handle and interpret big sets of data.
Are there scholarships available for international students in Data Science courses?
Yes, many Canadian universities offer scholarships for international students, especially those pursuing Data Science courses. You need to check with specific universities for scholarship opportunities.
What are the career prospects after completing a Data Science course in Canada?
You can become a Data Scientist, Machine Learning Engineer, Business Analyst, and more. Many industries, including finance, healthcare, and tech, need data experts.
Can I work in Canada after completing a Data Science course?
Yes, many international students can work in Canada for up to 3 years after completing their studies through the Post-Graduation Work Permit (PGWP) program. This can provide valuable work experience and a pathway to permanent residency.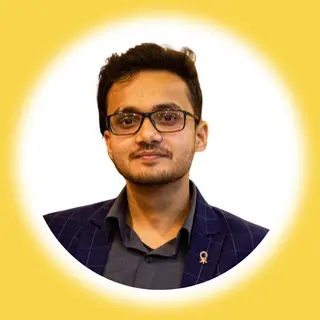 Sushant has been writing since his early days of childhood and currently, he's serving as a Content Writer with iDreamCareer. Sushant has two start-ups of his own and he has been writing content for them since their inception. Apart from that he is passionate about writing which is why he is following his passion for writing with iDreamCareer.