Canada: Keep Exploring! This Canada tourism department's motto holds true for every student looking forward to pursuing an education abroad. You must explore all the study destinations and find the one that is a blend of the best academic quality, good employment opportunities, feasible education & living cost, and a wonderful living experience. Do you also want to study in Canada? Canada has proved itself to be worthy of being counted among the best study destinations around the globe.
Did you know?

Student Direct Stream (SDS) has been streamlined in India for students. Students applying through the SDS route can expect to receive their student permit from Canada within 7-8 days.
It has constantly claimed the titles of 'best place to live and 'best place to study and has retained leading places when it comes to the best places for visiting or working. Canada is an amalgamation of amazing scenic beauty, a universally acclaimed education system, great employment opportunities, and awesome college life. With all these feathers in its cap, Canada has caught the attention of international students from around the globe including India.
Continue reading this post!
Why Study in Canada?
Studying in Canada has always been a top choice for international students. There are certain significant pointers that Indian students who want to pursue education in Canada need to consider. There are several interesting facts about studying in Canada. Some of them include:
Education System and Best Universities
Canada is known for its excellent education system, research focus, and ease of university admission compared to other countries. Most undergraduate programs last 3-4 years and vary between universities because each province oversees its universities. Canada has 26 universities in the top QS World University Rankings.
Student Visa and Immigration
If you plan to study in Canada for more than six years, you must get a study permit. Apply for it in your home country after receiving an acceptance letter from a Canadian university. We'll talk more about this later.
Earning While Learning
Many international students need to work while in college to cover their living costs. In Canada, most universities permit students to work up to 20 hours per week during the term and full-time (40 hours) during breaks.
Nature's Classroom
In today's world, a successful career requires more than just good grades. In Canada, there are many opportunities beyond the classroom. Universities have modern facilities, that encourage sports, arts, and community involvement. You can also explore Canada's diverse landscapes, from mountains to lakes and beautiful beaches.
Explore in-depth details about studying in Canada
Higher Studies in Canada – Eligibility Criteria
If you are planning to study in Canada from India, here are the basic requirements you need to keep in mind:
Transcripts or markings of your previous degree or diploma
GMAT or GRE scores for MBA and Master's programs in Canada
Statement of Purpose (SOP) and Letters of Recommendation (LOR)
Acceptable English proficiency tests: IELTS, C1 Advanced, TOEFL
If you apply to a French-taught program, you need to pass French language tests such as the TCF, TEF, DELF, and DALF.
Proof that you have sufficient funds to study in Canada.
Updated resume (if applicable)
If you are applying to a Master's or Ph.D. program in Canada, you may be required to provide two academic references along with previous letters of employment. If you haven't studied in Canada before, you'll also need an ECA (Educational Evidence Assessment).
For top Study in Canada consultants and advice in Delhi, visit Study Abroad Consultants in Delhi.
Top Courses to Study in Canada
Selecting a course to study in Canada is one of the toughest works according to the students. There are several courses that are in demand in Canada. There are numerous options available for students who want to study bachelor's or master's in Canada. Following are the top courses to study in Canada:
| | | |
| --- | --- | --- |
| Course | College Offering Course | Average Tuition Fees |
| Computer Science | University of Toronto | $60,510 per year |
| Software Engineering | University of Waterloo | $71,000 per year |
| MBA | University of Toronto (RSM) | CAD 136,410 (Total Fees) |
| Medicine (MD) | University of Toronto | CAD 94,301 per year (for St George Campus) |
| BSc in Nursing (Off-Campus) | University of Alberta(Fall Intake 2023) | $116,769 (Total Fees) |
| Forestry – Natural Resources (Off-Campus) | University of British Columbia | $49,043 per year |
| Data Science | Simon Fraser University | $12,896 per term* |
| International Relations/ Global Affairs | University of Toronto (Munk School) | CAD $48,470 per year |
| Aerospace Engineering | University of Toronto | N/A |
| Commerce | York University | $37,442 per year |
Want to explore more of these courses? Check out the Best Courses in Canada, their eligibility, fees, and more.
Cost of study in Canada for Indian students from India
Canada provides high-quality education and a good standard of living, similar to developed countries, but it's more affordable than the USA and UK. The expenses for international students in Canada, including tuition and living costs, vary based on where you study, which school you attend, and your chosen program.
Given below is an average breakdown of the cost of studying in Canada for Indian students:
| | |
| --- | --- |
| Tuition Fees | CAD 15,000 to CAD 30,000 per year |
| Living Expenses | CAD 10,000 to CAD 15,000 per year |
| Accommodation | CAD 8,000 to CAD 12,000 per year |
| Study Materials | CAD 1,200 to CAD 1,800 per year |
| Application and Visa Fees | Around CAD 250 to CAD 350 |
Please note that the above figures are indicative and can change with respect to time.
For your reference, the Canadian currency conversion into INR is 1 CAD = INR 61.92* (as of September 2023)
Top Colleges in Canada for Indian Students
Canada has always been an education hub for the students. It is home to some of the top universities in the world. Here is a list of the top 10 best colleges to study in Canada for Indian students:
| | |
| --- | --- |
| Name of the College | QS WUR 2023 Rankings |
| University of Toronto | 21 |
| McGill University | 30 |
| University of British Columbia | 34 |
| University of Alberta | 112 |
| Western University | 114 |
| University of Montreal | 141 |
| University of Calgary | 182 |
| McMaster University | 189 |
| University of Ottawa | 203 |
| Queen's University at Kingston | 209 |
Want to more about these colleges? Check our latest blog post Top Universities in Canada for top courses offered, fees, and admission requirements.
Scholarship to Study in Canada
Arranging the finance and financial documents is one of the most important aspects of studying abroad. Students must be aware of the top scholarships being offered by the Canadian government and Canadian universities for the assistance of students. Here is the list of scholarships you may consider for studying in Canada-
Canadian Commonwealth Scholarship and Fellowship Plan
Erasmus Scholarship
Hani Zeini Scholarships
Lester B. Pearson International Scholarship Program at the University of Toronto
National Research Council of Canada Scholarship
Ontario Graduate Scholarship
Partnership Grams by Social Science and Humanities Research Council for Canada
Quebec Provincial Government Scholarship
Ritchie- Jennings Memorial Scholarship
Shastri Indo-Canadian Institute Scholarship
University of Calgary International Entrance Scholarship
University of Manitoba Graduate Fellowship
University of Waterloo Graduate Scholarships
Vanier Canada Graduate Scholarship
York University International Student Scholarships
Looking for more such scholarships? Check out the Best Scholarships for Indian Students in Canada.
Admission Requirements to Study in Canada
Before thinking of securing admission into the top universities in Canada, the students are required to fulfill the admission requirements set by the Canadian Government. Some of the general admission requirements for the Indian students to study in Canada include:
Academic Qualifications: You should have completed a recognized secondary or post-secondary education program in your home country, such as a high school diploma or a bachelor's degree, depending on the level of study you're pursuing.
Language Proficiency: Proficiency in English is usually required. You may need to take language tests like IELTS (for English) to demonstrate your language skills.
Admission Letter: You must obtain an acceptance letter from a Designated Learning Institution (DLI) in Canada. This letter confirms your admission to a specific program.
Sufficient Funds: You need to show proof of sufficient funds to cover tuition fees, living expenses, and other costs while in Canada. This can be through bank statements, sponsorships, or scholarships.
Study Permit: You must apply for a study permit (student visa) from the Canadian government. To obtain it, you'll need your admission letter, proof of funds, and other documents.
Statement of Purpose: Some programs may require a statement of purpose or a letter of intent outlining your academic and career goals.
Entrance Exams: For certain programs, such as graduate studies or professional degrees, you might need to take standardized tests like the GRE, GMAT, or specific subject-related exams.
This is just a general process for the admission required in Canada. For the universities' specific admission process, students can visit the official website for up-to-date information.
Studying in Canada without IELTS
Do you want to study in Canada, but IELTS is a blocker for you? Do not worry! We are here to help you out. Here are the best options for studying in Canada without IELTS:
Provide results from other English proficiency tests such as TOEFL and PTE.
You can study in Canada without IELTS if you have studied at an English medium school for at least 4 years and you will need to prove your academic credentials.
Citizens of English-speaking countries are also exempt from providing IELTS scores in Canada.
Choose an English course offered by the university.
Language Proficiency Tests to Study in Canada
To study in Canada as an international student, you may have to prove you can speak English or French, depending on what language your chosen school uses for teaching. Here are some tests you can take to show your language skills:
IELTS: This test is widely accepted by Canadian schools. It checks how well you listen, read, write, and speak in English.
TOEFL: Many Canadian schools also accept TOEFL scores. It tests your English reading, listening, speaking, and writing.
CELPIP: This test is used for immigration to Canada, and some schools accept it too.
CAEL: It's designed to check your English for academic purposes and is accepted by a few Canadian universities.
Before you apply to a Canadian university, make sure to check their language requirements and take the right test to meet their standards. Doing well on these tests is important for getting into Canadian universities and colleges.
Canada Study Visa Fees in Indian Rupees (INR)
According to the CIC (Citizenship and Immigration Canada) website, the fee for a study permit in Canada is C$150 (including renewals). The visa fee does not include value-added and service fees. The cost of a Canadian student visa in Indian Rupees for a study permit in Canada (including extension) is Rs. 8879.83 (indicative and dependent on the current consular exchange rate.)
How to Apply for a Student Visa in Canada for Indian Students
Student visa application is a herculean task in itself! To apply for a student visa in Canada, you generally need to follow these steps:
Understand the Process: You should know that most of the time, you must apply for a study permit (student visa) before coming to Canada. Some exceptions apply, like applying within Canada or at the port of entry.
Prepare Your Documents: Gather important documents such as your acceptance letter from a Canadian school and all necessary application materials. An incomplete application will cause delays.
Apply Online: If you're outside or inside Canada, you'll usually need to apply online. However, paper applications are accepted in some specific cases, like having a disability that prevents online applications or certain travel documents.
Follow Instructions: Depending on your situation, you may have to complete additional steps during the application process.
Quebec Applicants: If you plan to study in Quebec, you'll also need a Quebec Acceptance Certificate (CAQ).
Be Prepared for Delays: Due to COVID-19, provide a letter of explanation for any missing documents.
Make sure to check the official Canadian government website for the most up-to-date information and follow the instructions carefully to ensure a smooth student visa application process.
Top Cities Preferred to Study in Canada
Top cities preferred to study in Canada have excellent universities, colleges, and schools. They offer modern facilities and innovative teaching methods, creating a supportive learning environment for students. These cities prioritize education and invest in providing the best teaching tools and technologies to ensure people have access to quality learning opportunities.
The list of the best student-friendly cities in Canada includes:
| | |
| --- | --- |
| Name of the City | QS Best Student Cities Rankings 2023 |
| Toronto | 11 |
| Montreal | 13 |
| Vancouver | 18 |
| Ottawa | 57 |
| Quebec | 111 |
For more details like the top universities and average living cost for these cities, please visit our blog Best Cities to Live for Education in Canada.
Intakes in Canada
There are three types of study Intakes in Canada. They are also known by their other names so you should not confuse. The three main types of Intakes in Canada are:
| | |
| --- | --- |
| Fall or September Intake | Begins in September |
| Winter or January Intake | Begins in January |
| Summer or April Intake | Begins in April |
For a detailed overview of the universities & courses through this intake, please visit our blog Intakes in Canada.
Popular Jobs After Studying in Canada
Canada offers a wide range of job opportunities for international students who have completed their studies. The availability of jobs can vary depending on your field of study, skills, and the region of Canada you choose to settle in. Here are some popular jobs and industries in Canada:
| | |
| --- | --- |
| Popular Job Industries | Popular Jobs |
| Information Technology (IT) | Canada has a growing tech industry, especially in cities like Toronto, Vancouver, and Montreal. Jobs in software development, cybersecurity, data analysis, and IT management are in high demand. |
| Healthcare | Canada's healthcare sector offers numerous opportunities, particularly for healthcare professionals such as nurses, doctors, pharmacists, and medical researchers. |
| Engineering | Various engineering fields, including civil, mechanical, electrical, and software engineering, are in demand due to ongoing infrastructure development and technological advancements. |
| Finance and Banking | Major cities like Toronto are financial hubs, with opportunities in banking, investment, accounting, and financial analysis. |
| Business and Management | Opportunities exist in business management, project management, human resources, and administration across various industries. |
Epilogue
There you go! You have the info you wanted. Do you want to make a career decision now? Not settled yet? In case, you feel indecisive or confused, do dial us up.
iDreamCareer is on a mission to reach every state and every child in order to ensure that talent is appropriately delivered into the industry.
Talk to our study abroad experts who have 20+ years of experience to know yourself in and out! We have helped several brilliant but confused minds with an aim to select their most-suited career choices. Hear the success story of Aayush who got an offer from the top 3 universities and is now studying in the University in Ottawa in Canada after getting career guidance from our industry experts!
Useful Links
Study In Canada: FAQs
Can I study in Canada without IELTS?
Yes, you can study in Canada without IELTS, but it depends on the university or college and the specific program you choose. Some institutions accept alternative language proficiency tests or offer English language courses to meet language requirements.
Can I get PR while studying in Canada?
Yes, it's possible to apply for permanent residency (PR) while studying in Canada through various immigration programs like Express Entry, Provincial Nominee Programs (PNPs), or Canadian Experience Class. Gaining Canadian education and work experience can enhance your PR eligibility.
How to go to Canada to study from India?
To study in Canada from India, you generally need to apply for a study permit. First, secure admission to a Canadian institution, then apply for a study permit through the nearest Canadian Visa Application Center (VAC) or online.
How can you study in Canada for free?
While it's challenging to study in Canada entirely for free, you can explore scholarships, grants, and financial aid programs offered by Canadian institutions and the government to reduce your study costs.
How much gap is accepted for study in Canada?
There's no specific gap limit for studying in Canada, but universities and colleges may consider your academic and work history when assessing your application. Be prepared to explain any gaps and demonstrate your readiness for the program.
How much money is required to study in Canada?
The money required to study in Canada depends on the educational institution, selected course, living lifestyle, and other factors. However, on average, CAD $35,000 to CAD $40,000 per year.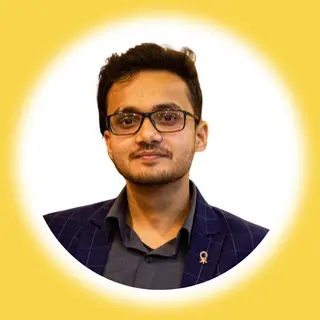 Sushant has been writing since his early days of childhood and currently, he's serving as a Content Writer with iDreamCareer. Sushant has two start-ups of his own and he has been writing content for them since their inception. Apart from that he is passionate about writing which is why he is following his passion for writing with iDreamCareer.