Canada: Keep Exploring! This Canada tourism department's motto holds true for every student looking forward to pursuing an education abroad. Looking for studying in Canada but worried about the visa application procedures? Need info about Canada student visa procedure?
You must explore all the study destinations and find the one that is a blend of the best academic quality, good employment opportunities, feasible education & living cost, and a wonderful living experience. Canada has proved itself to be worthy of being counted among the best study destinations around the globe.
Did you know?

Student Direct Stream (SDS) has been streamlined in India for students. Students applying through the SDS route can expect to receive their student permit from Canada within 7-8 days.
If you are one of the aspiring few who has already been accepted to the university you wanted, applying for a student visa is the next important step towards realizing your dream of studying in Canada. The amount of information may be huge at first, but by organizing everything, you will be able to deal with the whole process easier.
Why study in Canada?
There are a few significant pointers that Indian students who want to pursue education in Canada need to consider:
Education System and Best Universities
Canada boasts an education system that is known around the globe for its high quality and research orientation that results in great innovations. It is comparatively easier to get admission to a Canadian University than in other major study destinations. The curriculum in most universities is divided into credit hours, and an undergraduate course lasts for three to four years.
As the reigns of the universities lie in the hands of provincial governments, the study pattern and duration might vary from one university to another. Canada has many universities that are counted among the best universities in the world with a total of 26 universities featuring in the QS World University Ranking.
Education and Living Expenses
While the quality of education and standard of living in Canada is on par with all the developed nations, the cost of education and living in Canada is significantly lower than in countries like the USA and UK. The tuition fees and the living cost for an international student in Canada can differ on the basis of several factors like location, institution and the selected program.
Do you know?

According to the statistics given by 'Universities Canada,' a collective institution of 97 Canadian Universities, the average tuition fees, and living expenses can range between 15000 Canadian Dollars (7.5 lakh INR) to 30,000 Canadian Dollars (15 lakh INR) annually. This is just an average figure and some professional courses like Medical, Dentistry, and Veterinary Sciences can cost as high as 50,000 Canadian Dollars (25 lakh INR) per year.
Student Visa and Immigration
Any student willing to pursue a course that lasts longer than six years will need a study permit. The student permit has to be applied for from outside Canada, by the visa authority of your native country. The study permit is sanctioned only after you receive a letter of acceptance from a Canadian University. We will discuss it later on!
Earn while you learn
It becomes necessary for many international students to work during their college years to meet their living expenses. Almost all universities in Canada allow students to work a maximum of 20 hours when the term is going on and full-time (40 hours) during vacations. The average pay for international students can be around 7 to 10 Canadian Dollars (370 to 520 INR) per hour. The student who is enrolled in a recognized Canadian University doesn't require any work permit to work part-time during the term of their graduation.
Nature's Classroom
In today's world, a successful career needs much more than glittering academics. What you do inside your classroom is equally important as what you do outside. Canada offers you a lot to do outside your classroom. The campuses are furnished with advanced technologies and amenities that motivate you to think about extracurriculars. The universities give huge emphasis on sports, performed arts, and social work. However, you can also think outside of your campus boundaries and exploit the benefits of the vast geographical diversity of Canada with huge mountains, lakes, and exotic beaches.
Canada student visa latest news
Below are important guidelines for Canada Visa News for Indian Students –
Direct flights between India and Canada have recently been approved by the Canadian government. Reducing travel costs and time.
Fully immunized students are exempt from three nights at a government-approved hotel. Students must self-isolate for 10 days after arriving in Canada.
Students must test negative for RT-PCR before boarding their flight to Canada and may be subject to random testing upon arrival in the country.
India-Canada News Update on Visa
Amid rising diplomatic tensions between Canada and India, the Canadian High Commission has decided to temporarily adjust its staff presence in India for the safety of its diplomats. This decision follows reports of Canadian mission local staff being asked to go on leave. The Ministry of External Affairs has confirmed the news of India suspending the Canadian visa service.
Canada cited threats received by diplomats on social media platforms as a reason for the adjustment. The Canadian mission emphasized India's obligation under the Vienna Convention on Diplomatic Relations to protect foreign diplomats and urged India to provide security for their accredited diplomats in the same way Canada does for Indian diplomats in Canada.
News Source: The Hindu – https://www.thehindu.com/news/national/india-canada-visa-services/article67329495.ece
Canada Student Visa Process
The process for student visa in Canada is something that every student considering studying abroad should be familiar with. The process for study visa in Canada has been mentioned in this section. A step-by-step guide to applying and obtaining a Canada Student Visa for Indians is given below:
| | |
| --- | --- |
| Particulars | Highlights |
| Apply for a study permit through the SDS | Submit your application online and ensure that you meet the eligibility criteria, that the required documents are attached to the application, and that the required fees have been paid. |
| Biometrics (fingerprints and photographs) | The visa authority conducts biometrics i.e., takes fingerprints and photographs of the candidate, and then only submits the application. This should be done as soon as you receive the letter from the visa authority and no later than 30 days from the date of the notification. |
| Application Processing | At this stage of applying for a Canada visa for Indian students, candidates have to wait at least 20 days or more while the authorities process their applications. |
| Decision | After careful consideration of your application, you will be informed of the authorities' decision. If your visa application has been accepted, you will be issued a letter of recommendation (not a study permit), ETA, or visitor visa, as appropriate. |
| Travel to Canada | Once your application is approved, you can travel to Canada with your travel documents. Your documents will be verified and verified, after which your study permit will be printed at the point of entry by an officer and you will be allowed to enter Canada. |
ALSO READ: Best Universities in Canada
Canada Student Visa Requirements
Before filling out any form, the main thing is to collect all the necessary documents. Therefore, for your convenience, we have compiled a list of all the necessary documents required to obtain a student permit in Canada.
Proof of Acceptance: When you will get admitted into any Candidate university, it will send you a aof acceptance confirming your admission.
Proof of Identity: A copy of your passport and recent passport-size photographs.
Proof of Financial Support: You need to have documents that could prove that you or your family is capable of funding your education, stay, and other living expenses in Canada.
Proof of Qualifications: The candidate must submit all the documents corresponding to their qualifications.
Explore in-depth details about studying in Canada
Documents Required for Canada Student Visa
It is important for the students to prepare a Canada student visa checklist of documents required. The following are the student visa requirements for visa processing:
Proof of a Canadian bank account in your name
GIC (Guaranteed Investment Certificate) from a Canadian educational institution
If students have applied for a study loan, the relevant documents must be provided.
Copy of scholarship letter indicating preference. (If applicable)
Certificate of full payment of tuition fees for the first year of study. This can be in the form of a payment receipt from a DLI (Designated Learning Institution)
Canada Student Visa Fees
Now that you know about the visa requirement let's have a look at the student visa fees-
A study permit for Canada costs CAD 150, which is roughly equivalent to INR 9,305 (as shared on the CIC Website) as per the current exchange rate. Since the exchange rate keeps changing, we would advise you to check the same at the time of your visa application.
Canadian Visa Applications are available both online and offline. As such, the visa processing fees can be made both online (by means of a credit card) or offline (by means of a demand draft if paying at the High Commission of Canada) or by cash at the VAC. This fee must be paid when the application is submitted, or a fee receipt of online payment provided. The Demand Draft required is to be drawn out in favor of the High Commission of Canada in Indian rupees. VACs accept only Cash Payments.
Also, the visa fee mentioned does not include VAC service charges. You would have to pay the additional service charges as applicable for your region. Also, a receipt will be issued for each payment received. Please keep the receipt as proof of payment.
Post submission of your visa application, students need to submit a biometric fee of CAD 85. Candidates need to submit this fee in addition to the regular visa fee. After this, your biometrics will be taken at a Visa Application Centre.
Canada Student Visa Processing Time
Canada student visa processing times have been disrupted due to the ongoing pandemic. The Canadian visa application process has been simplified, and priority is given to students preparing to enter universities for future intake. The total processing time for a student permit in Canada is 12 weeks and 34 days for renewals.
| Processing Time | Student Visa Canada |
| --- | --- |
| Student Permit (Outside) | 12 weeks |
| Student Permit (Extension) | 34 days |
| Work Permit (Outside) | 29 weeks |
Epilogue
There you go! You have the info you wanted. Do you want to make a career decision now? Not settled yet? In case, you feel indecisive or confused, do dial us up.
iDreamCareer is on a mission to reach every state and every child in order to ensure that talent is appropriately delivered into the industry.
Talk to our study abroad experts who have 20+ years of experience to know yourself in and out! We have helped several brilliant but confused minds with an aim to select their most-suited career choices. Hear the success story of Aayush who got an offer from the top 3 universities and is now studying at the University in Ottawa in Canada after getting career guidance from our industry experts!
Useful Links:
FAQs
What is the SOP for Canada student visa?
The SOP or Statement of Purpose is an important document that is a 1000–1500-word essay required to apply for a student visa to study in Canada. This is an essay written by applicants that highlight their academic and professional experience for admission to their chosen program.
What are the Canada visa photo size requirements?
The photographs must display a full front view of the head with the face centered, including the top of the shoulders, and the head size should be between 31 mm (1 1/4″) and 36 mm (1 7/16″) from chin to crown.
How to apply for a student visa in Canada?
To apply for a student visa in Canada, you usually have to do a few things. First, you need to get accepted by a school in Canada. Then, you get some papers to apply for a study permit. You have to give them the right documents, like proof that you have enough money, a valid passport, and a letter saying you got accepted.
Does Canada accept PTE for a student visa, and what score is required?
Yes, Canada accepts the Pearson Test of English (PTE) for student visa applications. The required PTE score varies depending on the program and institution, but a competitive score is typically in the range of 50 to 60 for the overall test. However, it's essential to check the specific score requirements of the institution and program you're applying to, as they can vary.
What to do if Canada student visa is rejected?
If your application for a student visa to Canada is turned down, you can do a few things. First, read the letter they sent you to understand why it was rejected. You can fix any mistakes and try again. If you think the decision is unfair, you can appeal it. It might also help to talk to an immigration expert for advice on what to do next. If all else fails, you can consider studying in a different country or exploring other education options.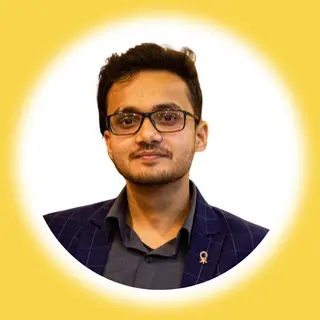 Sushant has been writing since his early days of childhood and currently, he's serving as a Content Writer with iDreamCareer. Sushant has two start-ups of his own and he has been writing content for them since their inception. Apart from that he is passionate about writing which is why he is following his passion for writing with iDreamCareer.