Want to know how you can make it to your favorite study-abroad destination? But not sure how you can afford it. Want to study in Canada? What are the available scholarships for Indian students in Canada? We have some good news for you! There are a large number of scholarships available for students who want to study in Canada. Canada has become a popular place for students worldwide because it has excellent universities and a diverse atmosphere. Many Indian students come here to study. Canada understands how important it is to financially help students from different countries and has made special scholarships for Indian students.
These scholarships help Indian students afford their education in Canada and give them a chance to learn at great universities. It's not just about money; it's also about bringing different cultures together. These scholarships help Indian students study in Canada and share their experiences, making Canada even more diverse. Canada has gained a reputation for having excellent universities and being a diverse place. Lots of Indian students choose Canada for their studies. Canada understands the need to support students from different parts of the world, so they've created special scholarships specifically for Indian students. These scholarships provide financial assistance to Indian students who want to study in Canada.
Types of Scholarship for Indian Students in Canada
Scholarships for Indian students in Canada can help in different ways, like with good grades, money needs, or even for specific subjects. There are several scholarships that are best suited for different conditions. Here are some common types of scholarships available for Indian students in Canada:
Merit-Based Scholarships: If you're good at school and tests, you can get scholarships based on that.
Need-Based Scholarship: Some scholarships look at how much money you have and give you help if you don't have much.
Government Scholarships: The Canadian and Indian governments offer scholarships to Indian students. These help with higher education costs in Canada.
University-Based Scholarships: Canadian universities give scholarships to international students, including Indians, for doing well in academics, being leaders, or helping the community.
These scholarships can be a big help for Indian students wanting to study in Canada. They come in different forms, so you can find one that fits your needs and goals.
How to get scholarships in Canada?
In particular, you can choose to look at the funding options offered by the Indian government if you are planning to study abroad. In this case, you can contact our immigration, home, or foreign affairs department.
For government and non-government scholarships, you can check the Canadian International Scholarship or the Canadian International Academic Council. Here is a step-by-step guide to getting scholarships in Canada:
Start searching as soon as you apply to the program. See all available options – government, non-government, institute or university specific, and more.
Contact your university/college to find out which scholarships are open to applications.
Do more research and if necessary consult with counselors/ international mobility experts.
Make sure to apply for scholarships before the deadline.
Your scores for the required tests to study in Canada must be competitive and good enough to avail of the scholarship.
PhD Scholarships for Indian Students in Canada
Following are some of the Ph.D. scholarships in Canada for international students:
Scholarship Name
Award Grant
Ontario Graduate Scholarship
CAD 5,000 (Rs 2.97 Lakh) per term
Ontario Trillium Scholarship
CAD 40,000 (Rs. 23.83 lakh)
The Pierre Elliott Trudeau Foundation Doctoral Scholarship
CAD 40,000 (Rs. 23.83 lakh) per year for tuition and reasonable living expenses
CAD 20,000 (Rs. 11.91 lakh) per year for research and travel allowance
The University of British Columbia Four-Year Doctoral Fellowship
Fully funded Scholarships + yearly stipend of around CAD $18,200 (Rs 10.84 lakh)
The University of Manitoba Graduate Fellowship
CAD 18,000 (Rs. 10.72 lakh)
University of Calgary Graduate Scholarship
CAD 12,000 to CAD 35,000 (Rs. 7.15 lakh – 20.85 lakh)
Vanier Canada Graduate Scholarship
CAD 50,000 (Rs. 29.79 lakh) per year
Masters Scholarships for Indian students in Canada
Following are some of the master's scholarships in Canada for international students:
| | |
| --- | --- |
| Scholarship Name | Award Grant |
| Academic Excellence Award (Masters) | The selected candidates will receive up to £5,000 (Rs. 5.16 lakh) |
| Alberta Innovates Graduate Student Scholarships | $12,000 to $31,000 per year (Rs. 9.90 lakh – Rs. 25.81 lakh) |
| Erasmus Mundus Joint Masters scholarships | Scholarships on tuition fee, living, and travel expenses |
| Jared J. Davis Grant | Upto $1,000 or Rs. 83,251 (one-time) |
| K.C. Mahindra Scholarships for Post-Graduate Studies Abroad | Need-based amount |
MBA Scholarships for Indian Students in Canada
Following are some of the MBA scholarships in Canada for international students:
| | |
| --- | --- |
| Scholarship Name | Award Grant |
| Ontario Graduate Scholarships 9OGS) program | Around CAD 5000 per semester |
| Alberta MBA Scholarship | Around CAD $10,000 |
| Sauder MBA Scholarships | CA$ 10,000 to CA$ 40,000 to students |
| Michael Lang MBA Award | CAD $10,000 offered to full-time MBA students |
| Ivey MBA Scholarships | CA$ 10,000 to half tuition fees |
Explore in-depth details about studying in Canada
How to Pursue MBBS in Canada on scholarship?
If you want to study MBBS in Canada or any other medical program, you can avail government-funded or non-government-funded scholarships. You may also choose to receive private scholarships from Canadian universities to finance your MBBS in Canada. All of these MBBS courses in Canada are offered based on merit. Here are the top MBBS scholarships for Indian students in Canada:
Canadian Rhodes Scholars Foundation Scholarship
Dr. John E Bradley Scholarship
Ontario Graduate Scholarship
Queena Esdale Memorial Scholarship (only for females)
University of Manitoba Graduate Fellowships
Vanier Canada Graduate Scholarship
Fully Funded Scholarships in Canada for Indian Students
Many Indian students dream of studying in Canada but worry about the high costs. Fully funded scholarships can help ease this financial burden. These scholarships pay for everything, including your tuition, living costs, and sometimes even extra money. While the number of these scholarships might change each year, here are some famous ones:
Vanier Canada Graduate Scholarships
Commonwealth Scholarship and Fellowship Plan
Ontario Graduate Scholarship (OGS)
University-Specific Scholarships
Banting Postdoctoral Fellowships
Trudeau Foundation Scholarships
Mitacs Globalink Research Internship
Please note that the availability and eligibility criteria for fully funded scholarships in Canada may change over time. It's crucial to visit the official websites of Canadian universities, government scholarship programs, and organizations that offer such scholarships to stay updated on the latest opportunities.
Summing It Up!
Did you get the necessary details about the scholarships for Indian students in Canada? Application is a long and complicated process but once you understand, it will be quick. Do not make mistakes before clicking the "Verify & Lock" option because bank details are the most important thing in the process.
Nevertheless, do you need some handholding to get you through this? How about a discussion with our expert career counsellors to study abroad with decades of experience concerning education in this field?
Talk to our study abroad experts who have 20+ years of experience to know yourself in and out! We have helped several brilliant but confused minds intending to select their most-suited career choices. Hear the success story of Aayush who got an offer from the top 3 universities and is now studying at a University in Ottawa Canada after getting career guidance from our industry experts!
Useful Links: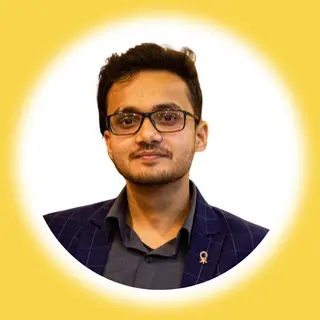 Sushant has been writing since his early days of childhood and currently, he's serving as a Content Writer with iDreamCareer. Sushant has two start-ups of his own and he has been writing content for them since their inception. Apart from that he is passionate about writing which is why he is following his passion for writing with iDreamCareer.