A letter of recommendation is one of the most crucial pieces of an overseas application. It speaks of character, credibility, work ethic, knowledge, and overall capability. A well-written letter of recommendation can add immense value and weight to an application, and sometimes be the make-or-break deciding factor for admission committees.
Even though we all understand the importance of an LOR, we may not feel equipped to write one for a student or a colleague. It can also seem like a thankless job, but please know that your effort will make a big difference in someone's life and future.
So what really makes for a good letter of recommendation? Let's try and decode it.
Undergraduate Letter of Recommendation
If you are writing a letter of recommendation for a student applying for an undergraduate degree, you are probably writing as a subject teacher or counselor. You must start keeping these points in mind:
Ask the student to give you a brag sheet or resume – As a teacher or counselor, you cannot be expected to keep track of achievements of each of your students. To write an accurate and custom LOR, you can ask your students to create a brag sheet with a list of all their accomplishments. This will make sure that you don't miss out on essential information.
Begin with an introduction – The first paragraph should explain who you are, and your relationship to the student. Do mention how long you have known the student, and in what capacity. Whether your relationship is formal or informal, the LOR should reflect that.
Elucidate student qualities and achievements – You need to talk about your recommended's academic and personal qualities. Try to support your statements with factual data by including grades, awards, certificates received, etc. Include instances of excellence in sports or extracurricular activities, if any. Stints in Public speaking like MUNs, school captaincy, and other leadership positions should be addressed. Volunteer work, internships, projects, summer schools, and job shadowing experiences should be included too. Remember not to make this part sound like a resume, focus on the story and evidence you can give to support their qualities.
Include ambitions and personal goals – If the recommended person has a talent or ambition that fuels them, make sure to include it. You can also mention the student's plans or goals after their education. Any personal motivation, failures, challenges, or unusual family circumstances should be included as well. All these points depict a deeper insight into how well you know the student, and hence should not be ignored.
Be true and honest to the student and yourself – Each student you write the recommendation for will be unique, so do not try to write similar and only praiseworthy LORs. Focus on the strength of each student in their LOR and elaborate on that. Do not write a very academically focused letter if the student is not. Focus more on other activities that he/she excels in. Also, tailor your letter according to your subject and include classroom behavior and performance.
Proofread and check for errors – Read, read and read again! Check for spelling and syntax errors, factual errors, and the general tone of the writing piece, which should come across as positive. Try to keep the opening and closing statements interesting and include anecdotes about the student wherever you can. Proofread and edit as many times as you feel necessary.
Postgraduate Letter of Recommendation
The overall format and purpose of a postgraduate LOR are the same as an undergraduate LOR, especially one that comes from faculty members. However, there are some more things to remember when writing an LOR for a colleague/team member as a manager or recruiter. Let's take a look at them too.
Start with your association – The recommended can be your peer or someone who has trained or worked under your guidance. Establish that relationship right away and introduce yourself and your organization.
Write about specific projects and deliverables – Write about the major projects your colleague has been involved in and the impact they have created because of their involvement. If they have contributed over and above their work role in other areas, mention that as well. Food drives, CSR projects, training activities, and any other role beyond their work's scope should be written about.
Focus on transferable skills – Including transferable skills such as Time Management, Critical Thinking, Decision Making, Communication, and more can be a great way to highlight your colleague's qualities, but make sure to include specific instances to showcase them. Try to avoid using common adjectives like 'hard-working', 'team player, or 'reliable' without any real anecdotes.
Personal qualities – Do not hesitate to go beyond professional relationships and talk about unique qualities that you find admirable. It could be their resilience or empathy, their attitude towards life and work, or even their infectious energy. Write first-hand experiences about aspects of their personality and it will add a whole new layer to your letter.
With these tips, you will find yourself writing a great letter of recommendation in no time. Practice and time make perfect, so don't be too hard on yourself. Your recommended will be thankful for your effort and for playing such a massive role in their academic and professional life!
ALSO READ: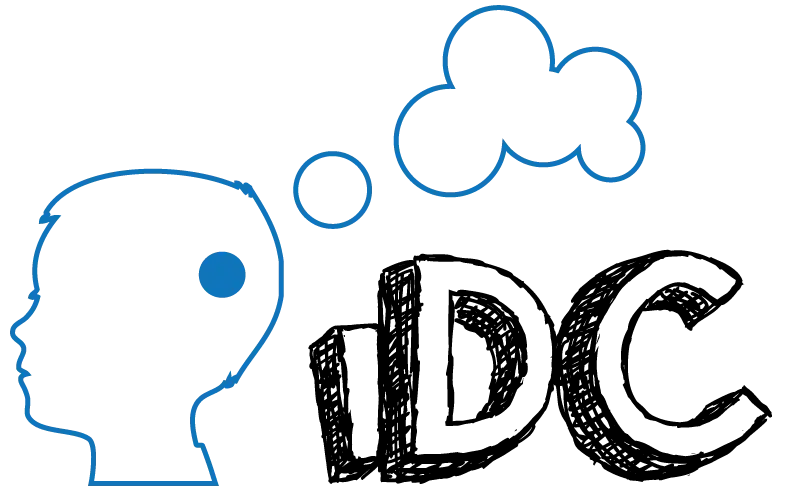 The iDC Editorial Team brings in a collective work experience of more than 25 years in diverse fields spanning from career counselling, management consulting, engineering, and technology to science, finance, and humanities. The team's key competencies are in research and analysis of careers, jobs, and industries. The team boasts a few best-in-class writers on careers and education.