Canada is renowned for having an excellent and fruitful educational system. To get admitted to one of Canada's recognized institutions or colleges, international students must achieve the IELTS requirements for Canada. More than 140 countries recognize the International English Language Testing System, or IELTS, as proof of English language proficiency for immigration, education, and professional purposes. IELTS evaluates non-native English speakers' command of the language. Students who do not speak English as their first language must pass the IELTS test with a high score. IELTS is crucial in ensuring that all overseas students can manage their studies in a setting where English is the primary language of teaching and higher education.
Do You Know?

Canada outlines new plans to ease PR process for international students and foreign workers – Economic Times
IELTS was the first test to be recognized by Citizenship and Immigration Canada (CIC) and Immigration Quebec as proof of English language proficiency for Express Entry (Skilled Immigrants), Quebec-selected skilled workers and Provincial Nominee program.
There are various procedures you can apply through if you want to apply for citizenship or permanent residency in Canada. Let's have a look at those processes in this blog.
What all is covered in this post?
To make it easier for you, we have created a quick guide to everything you need to know about IELTS requirements for Canada.
IELTS Band Requirement For Canada
A minimum IELTS band score of 6 is required to get admitted to Canadian universities. International students must get IELTS scores of at least 5.5 in each of the IELTS bands in order to be eligible to apply for a study, work permit, or visa for Canada. Varying undergraduate and graduate programs at Canadian universities will have different minimum score requirements. For pupils who are over the age of 12, the minimum band requirements are 5.5 in each of the four categories of writing, reading, speaking, and listening. The IELTS exam has four distinct bands, and it's crucial to understand each of those bands in order to assess each section's proficiency.
The overall grade for undergraduate courses would be close to 6.0. International students will need higher grades and band criteria for the post-graduation courses. All four IELTS sections must be at least 6 for the pupils to pass, and their overall score must be greater than 6.5. For a student visa, you must meet the minimal requirements for eligibility and IELTS band. International students can complete the IELTS band criteria for a Canada student visa in 2021 by achieving the following band scores. Along with the IELTS band score, students must ensure that all other conditions are satisfied.
Since you know the IELTS band required for Canada, let's now have a look at the IELTS score requirement for Canada for permanent residency.
To know about writing topics, refer to our IELTS writing topics blog post!
IELTS Score Requirement For Canada PR
In Canada, there are three routes to obtain permanent resident status:
Federal Skilled Worker Program
Federal Skilled Trades Program
Canadian Experience Class
You should make sure that your IELTS test results are valid for the full six-month period that the IRCC needs to process your application.
Express Entry requires a minimum CLB 7 score for language proficiency or an IELTS score of 6.0 overall to qualify for permanent residency.
| | | | | |
| --- | --- | --- | --- | --- |
| LEVEL | READING | WRITING | LISTENING | SPEAKING |
| 10 | 8.0 | 7.5 | 8.5 | 7.5 |
| 9 | 7.0 | 7.0 | 8.0 | 7.0 |
| 8 | 6.5 | 6.5 | 7.5 | 6.5 |
| 7 | 6.0 | 6.0 | 6.0 | 6.0 |
| 6 | 5.5 | 5.5 | 5.5 | 5.5 |
| 5 | 5.5 | 5.0 | 5.0 | 5.0 |
| 4 | 4.0 | 4.0 | 4.0 | 4.0 |
IELTS Requirement For Canada Student Visa
You must carry out the procedures listed below in order to apply for a student visa to Canada:
Check for the university you want to apply in
Verify your eligibility for a student visa.
On the Citizenship and Immigration Canada (CIC) website, submit an application for a student visa.
Keep all necessary documentation on hand, including:
A form for requesting a student visa.
Letter of acceptance from your university
Valid Passport
In case you are applying for a university in Quebec province, you also need a Quebec Acceptance Certificate
Study permit fee receipt
In Canada, successful five English language competence tests are recognized (IELTS, TOEFL, PTE Academic, and C1 Advanced)
Biometrics appointment must be booked
What is the minimum IELTS score required?
You would need a minimum IELTS score if you were a student and wanted to study abroad in Canada to make the process easier. The IELTS score for a student visa to Canada must be at least 6.0. (overall). The level of the studies you select will also affect the precise criteria.
In general, you must have at least 5.5 bands in each area of the IELTS exam and an aggregate score of 6.0 in order to apply to undergraduate programs regardless of your educational background or degree level. For postgraduate studies, however, you will need an overall IELTS score of 6.5 or higher combined with a minimum band of 6.0 in each area.
Here is a list of IELTS scores requirement that you need to attain in order to apply for a Canadian University,
| | |
| --- | --- |
| Education Level | IELTS Score Requirement |
| Bachelor's/Diploma/Certificate Courses | IELTS: 6/6.5 |
| Post-graduate/Master's Course | IELTS: 6.5 Overall with no bands less than 6 |
IELTS Requirement For Canadian Universities
Universities and colleges in Canada impose strict eligibility criteria when it comes to IELTS as English language proficiency is important for studying in Canada. Admission of international students will depend upon the admission requirements and IELTS score. One of the most important eligibility criteria is meeting the requirements for an IELTS score. Every university and college set an IELTS score as per recognition and value. The IELTS score requirement will not be the same for all Canadian universities. Educational institutions with better rank and value require high IELTS scores. Even for Canadian scholarship programs, the IELTS score plays a vital role.
The table below depicts the IELTS band requirements for Canada's top 10 universities:
| | | |
| --- | --- | --- |
| University | QS World University Ranking | IELTS Requirements |
| The University of Toronto | 26 | 6.50 (with no band less than 6.0 in each section) |
| McGill University | 27 | 6.50 (with no band less than 6.0 in each section) |
| University of British Columbia | 46 | 6.50 (with no band less than 6.0 in each section) |
| University of Montreal | 111 | Not Specified |
| University of Alberta | 126 | 6.50 (with no band less than 6.0 in each section) |
| McMaster University | 140 | 6.50 (with no band less than 6.0 in each section) |
| University of Waterloo | 149 | 6.5 to 7.0 |
| Western University | 170 | 6.50 (with no band less than 6.0 in each section) |
| University of Ottawa | 230 | 6.5 (with 6.5 bands in writing) |
| University of Calgary | 235 | 8.0 (with no band less than 7.0 in each section) |
Conclusion
If you are looking forward to migrating to Canada for study or work purposes, this blog will be very much helpful and informative for you. There is detailed information about every band and eligibility guidelines before migrating to Canada and this blog is definitely going to help you tick your checkboxes and spark your dream of going to Canada.
Still in ambiguity? Why not talk to our highly experienced counselors at iDreamCareer ?
iDreamCareer is on a mission to reach every state and every child in order to ensure that talent is aptly delivered into the industry. Talk to our study abroad experts who have 20+ years of experience to know yourself in and out! We have helped several brilliant but confused minds like Aayush, Tapan and many more with an aim to select their most-suited career choices.
Also Read:
IELTS Requirement for Canada: FAQs
How many IELTS bands are required for a Canada study visa?
IELTS scores of at least 5.5 in each of the four IELTS sections and an overall minimum score of 6.0 bands or higher are required for international students applying for undergraduate and diploma programs in Canada.
Can I get a Canada study visa without IELTS?
The new visa laws in Canada state that even if you lack IELTS scores, getting a student visa would not be difficult. According to the most recent regulations, if you are admitted to Canada without using IELTS, you would be qualified for a study visa without providing IELTS results.
How to get PR in Canada after 2 years of study?
The ability to apply for a post-graduate work permit won't be available to you until you've finished two years of studies in Canada. International students can obtain work experience in Canada with the aid of a post-graduate work permit, enabling them to become eligible for permanent residency through the Canadian Experience Class (under the Express Entry system). You must confirm that you have spent the required amount of time in Canada as an international student.
Is GRE required to study in Canada?
The GRE is necessary for master's level admission to study in Canada, and some colleges and programs may also require a high GRE score. This test aids Canadian institutions or colleges in determining a student's readiness for higher study.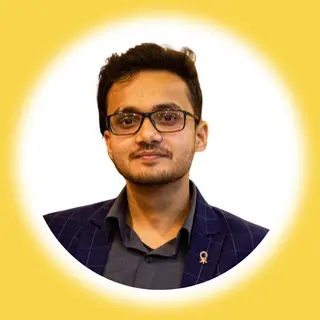 Sushant has been writing since his early days of childhood and currently, he's serving as a Content Writer with iDreamCareer. Sushant has two start-ups of his own and he has been writing content for them since their inception. Apart from that he is passionate about writing which is why he is following his passion for writing with iDreamCareer.