Exploring higher education possibilities becomes exciting with the wide variety of PG courses in Canada. Known worldwide for its great education, innovative research, and friendly multicultural atmosphere, Canada is a great choice for students who want to learn more and improve their careers. Many universities are spread throughout the country, and each one offers a range of PG programs suited for different interests, academic passions, and career goals. Whether you want to do important research, get better at something specific, or learn across different subjects, the PG courses in Canada help you get a better education.
Do you know?

There are 9 Canadian Universities in the Top 200 Universities by QS World University Rankings!
In Canada, universities focus on making learning more than just studying. Students who take PG courses become part of a big group of learners, including experienced teachers. This helps people share ideas, learn from different points of view, and grow personally. Not only that, but PG courses in Canada are also practical and useful. Many programs offer chances to work as part of the learning experience, like internships or partnerships with companies. This helps students connect what they learn with real-life situations, which makes them not just smart learners, but also skilled professionals ready to do well in their chosen jobs.
As we learn more about PG courses in Canada, this guide will show us the different options for education, great resources, and experiences that people from around the world can enjoy. So, without further ado, let's begin.
What are PG Courses in Canada?
PG courses in Canada are advanced programs you can take after finishing your first university studies. They teach you a lot about a specific subject and give you special skills. You can study many things like business, science, art, and more.
Studying in Canada has many universities with different PG courses, like Master's degrees, Ph.D. programs, and short diplomas. In these programs, you learn a lot through studying, doing research, and practicing what you learn. This helps you get ready for a special job or more studying if you want.
Why pursue PG courses in Canada?
Imagine starting a thrilling journey to learn and grow, just like chasing the colorful lights in the northern sky. When you think about studying PG courses in Canada, it's like stepping into a world of amazing opportunities. Picture this, you're in a place with a great education and beautiful nature, where your dreams mix with endless possibilities.
But why should you be interested in studying PG courses in Canada? Let me explain in a simpler way. Think of it like creating a beautiful painting of learning. You get to explore interesting subjects and get guidance from really smart teachers. You also meet people from different cultures, which is like hearing wise stories from the wind. And in this world of learning, you're the one who decides what to learn and how to make it even better.
There are so many different PG courses you can choose from, like studying space or reading interesting books from different times. It's like having a big buffet of knowledge! And the best part is that it's not just about learning facts – it's about becoming a better, smarter, and more confident person. You get to talk about big ideas with people from all over the world, work together on projects, and challenge yourself to become even smarter.
Want to know more? Explore the world of Masters in Canada!
Overview of PG Courses in Canada
PG courses in Canada have a lot of different options for what you can study, how long it takes, and how much it costs. They are designed to fit what you want to learn and do in the future. You can choose to study things like business, technology, art, and science, among others. The courses can be short or long, and the prices can vary depending on where you want to study. Overall, there are many choices to match your interests and goals.
Top Specializations for PG Courses in Canada
In Canada, universities offer a lot of different subjects you can study in PG courses. These include areas like:
Business Administration
Computer Science
Engineering
Healthcare Management
Environmental Studies
Data Science
Economics
Psychology
International Relations
Top Programs in PG Courses in Canada
In Canada, PG courses are designed to help you reach different learning goals. You can go for Master's degrees (like MSc, MA, MBA), Ph.D. programs, Graduate Diplomas, and Graduate Certificates. These programs usually include both classes and research, so you can learn both ideas and hands-on skills.
Duration
The duration of PG courses in Canada can vary depending on the type of program and field of study. Generally, Master's programs range from 01-02 years, while doctoral programs (Ph.D.) can take 03-06 years or more to complete, depending on research requirements. Graduate diplomas and certificates are typically shorter in duration, ranging from a few months to a year.
Eligibility Criteria Required for PG Courses in Canada
To join PG courses in Canada, you need to meet certain requirements set by the university you want to go to. The general eligibility criteria they ask for are:
A bachelor's degree: You should have finished your bachelor's degree or equivalent degree in a related field.
Work experience: Sometimes, you might need to have worked for one to two years before you can study more in Canada.
English Proficiency: You need to show that you can speak and write English well. You can prove this with a test like IELTS, TOEFL, or PTE.
You can also apply to these PG courses in Canada through the Canadian Intakes in 2023!
Remember, different colleges might ask for slightly different things, so it's important to check the requirements of the specific program you're interested in.
Best Courses and Universities for PG Courses in Canada
Picking the right courses and universities for further studies in Canada depends on what you like, what job you want, and how you like to learn. Here's a simple idea about some of the best courses in Canada and top universities in Canada that are known for their postgraduate programs.
PG Courses in Canada
Top Universities
Computer Science
University of Toronto
University of British Columbia
University of Waterloo
Business and Management
Rotman School of Management, University of Toronto
Ivey Business School, Western University
Schulich School of Business, York University
Engineering
University of Waterloo
University of Toronto
McGill University
Health Sciences / Public Health
University of British Columbia
University of Toronto
McGill University
Data Science and Analytics
Simon Fraser University
University of British Columbia
University of Toronto
Environmental Science / Studies
University of British Columbia
University of Toronto
University of Victoria
International Relations / Global Affairs
Norman Paterson School of International Affairs,
Carleton University
Munk School of Global Affairs, University of Toronto
Media and Communications
Ryerson University University of British Columbia Carleton University
Economics
University of Toronto University of British Columbia McGill University
Psychology
University of Toronto University of British Columbia McGill University
Explore a broader range of courses available in Canada
These are just a few examples, and there are many more universities and courses in various fields across Canada. When choosing a PG course and university, consider factors like faculty expertise, research opportunities, industry connections, location, and available financial aid.
Top Scholarships to Pursue PG Courses in Canada
Indian students who want to study PG courses in Canada have chances to get financial help through scholarships. Here are some of the best scholarships just for Indian students:
Shastri Indo-Canadian Institute Scholarships: These scholarships support Indian students pursuing higher education in Canada, promoting academic and cultural exchange between the two countries.
Inlaks Shivdasani Foundation Scholarships: Offered to Indian students across various disciplines, including PG courses in Canada, covering tuition fees and living expenses.
Ontario Trillium Scholarships: Specifically for international students, including Indian students, studying at eligible Ontario universities, offering funding for master's and doctoral studies.
Commonwealth Scholarships and Fellowships Plan: Indian students can apply for these awards, which include master's and doctoral scholarships to study in Canada, funded by the Canadian government.
Canada-India Research Centre of Excellence (IC-IMPACTS) Scholarships: Supports Indian students pursuing research-focused PG programs in areas like infrastructure, water management, and public health.
Canada-India Scholarships Program (CISP): Funded by the Government of Canada, this program offers scholarships for Indian students at the PG level, including masters and doctoral studies.
Queen's University India Admission Scholarships: Merit-based scholarships for Indian students applying to Queen's University in Canada.
Want to explore more scholarships? Check out the blog Scholarships in Canada for Indian Students for more details.
Career Opportunities After PG Courses in Canada
When you finish the best PG courses in Canada, you're ready for exciting job options. The special things you learn in your studies prepare you for different careers. Here are some possible jobs you could do after studying popular PG courses:
| | |
| --- | --- |
| Popular Career Opportunities | Average Annual Salary |
| Data Scientist | CAD $101,883 |
| Business Analyst | CAD $79,139 |
| Engineer | CAD $86,012 |
| Healthcare Administrator | CAD $67,900 |
| Business Intelligence Analyst | CAD $83,148 |
| Environmental Consultant | $72,941 |
| International Relations Specialist | $66,345 |
| Financial Analyst | CAD $72,403 |
| Clinical Psychologist | $119,744 |
You can also check out the list of the top Highest-Paying Jobs in Canada here!
Things to Withdraw!
Pursuing PG courses in Canada offers a remarkable chance for top-notch education and various chances to grow personally and professionally. Canada is famous for its excellent education system and warmly welcomes international students, providing them with a friendly setting to thrive. There are many PG courses covering different subjects, allowing students to shape their education according to their career goals. Canada's diverse society encourages a rich cultural interchange, adding to a well-rounded learning adventure.
Besides academics, the country has strong support networks, advanced research facilities, and industry ties that amplify the practical value of education. As a result, graduates from Canadian PG programs are well-prepared to make significant impacts in their fields worldwide. Opting for a PG journey in Canada not only assures academic success but also opens doors to endless possibilities.
With iDreamCareer's unwavering support, Ragavi received comprehensive assistance in shaping her college applications. From crafting stellar statements of purpose (SOPs) and securing compelling letters of recommendation (LORs) to meticulously handling the intricacies of the application process and visa documentation, iDreamCareer provided the necessary tools to propel Ragavi toward her dreams.
The culmination of Ragavi's remarkable journey arrived when she received acceptance letters from renowned institutions such as UC Berkeley, UC Davis, UC Irvine, SUNY Stony Brook, and SUNY Buffalo. And after careful consideration, Ragavi made the life-changing decision to pursue Sociology at the University of California, Davis, a dream come true.
Useful Links:
PG Courses in Canada: FAQs
What are PG courses in Canada?
PG courses in Canada refer to postgraduate level programs designed for students who have completed their undergraduate studies. These courses offer advanced education and specialized training in various fields, aiming to deepen knowledge, enhance skills, and prepare students for specialized careers or further research.
How do I apply for PG courses in Canada?
To apply for PG courses in Canada, you typically need to research universities offering your desired program, meet the admission requirements (which may include academic qualifications, language proficiency tests like IELTS or TOEFL, letters of recommendation, and a statement of purpose), fill out an application form online, and submit the required documents. Each university may have its application process and deadlines.
What types of PG courses are available in Canada?
Canada offers a wide range of PG courses, including Master's degrees (e.g., MA, MSc, MBA, etc.), Doctoral degrees (Ph.D.), graduate diplomas, and certificates. These programs cover diverse disciplines such as engineering, business, healthcare, arts, sciences, technology, and more.
Can international students work while pursuing PG courses in Canada?
Yes, international students with a valid study permit are usually allowed to work part-time (up to 20 hours per week) during the academic year and full-time during scheduled breaks. This provides students with an opportunity to gain practical experience, supplement their income, and enhance their skill set.
Are scholarships or financial aid available for international students enrolling in PG courses in Canada?
Yes, many Canadian universities offer scholarships, grants, and financial aid to international students based on academic merit, research potential, or specific criteria. Additionally, some governmental and private organizations also provide scholarships to support international students pursuing PG courses in Canada.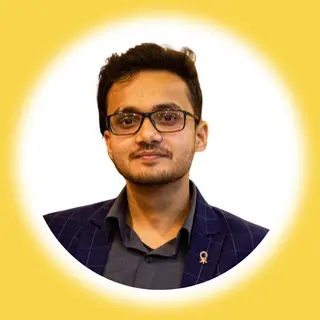 Sushant has been writing since his early days of childhood and currently, he's serving as a Content Writer with iDreamCareer. Sushant has two start-ups of his own and he has been writing content for them since their inception. Apart from that he is passionate about writing which is why he is following his passion for writing with iDreamCareer.