Nursing courses in Canada are like shining lights guiding you to a fulfilling and important healthcare job. These courses are well-known for covering a lot of topics, having modern facilities, and focusing on hands-on learning. That's why many people who want to be nurses are attracted to them from all over the world. Because there's a big need for healthcare workers, Canada has many different nursing programs for different interests and studies.
Do you know?

The average salary of a senior Nurse in Canada is around INR 78.50 Lakh per year!
If you dream of working as a nurse in hospitals, doing research, teaching, or managing healthcare, Canada's nursing courses offer a great chance to learn and get good at nursing. There are lots of exciting options to explore, and these nursing courses in Canada help you become really skilled and passionate about nursing. This article just gives you a little peek into the many possibilities you can have if you choose to study nursing in Canada.
Craze of Nursing Courses in Canada
The excitement for nursing courses in Canada is really strong and keeps growing. People are really interested in these courses because they offer top-notch education, hands-on learning, and a great path to a good job. With more and more people needing healthcare, Canada's nursing programs are outstanding because they teach a lot of important things and use modern facilities.
The diverse and friendly learning environment helps students not only become good at nursing but also learn about different cultures and caring for people. Canada's healthcare system is well-known, and there are many different types of nursing to study, making a lot of people from around the world want to join. This shows how much people believe in Canada's ability to teach excellent healthcare skills and shape the future of nursing everywhere.
Why Pursue Nursing Courses in Canada?
Canada is one of the prime destinations for nursing studies, having the top-ranking universities. The country provides exceptional education, globally recognized degrees, and hands-on training in nursing. Some of the potential reasons of pursuing nursing courses in Canada requires:
Canada is among the top student-friendly cities across the globe.
Nursing colleges in Canada provides the students with ample hands-on training and research opportunities.
There are plenty of work opportunities available after pursuing a nursing course in Canada.
While this is just few, there are plenty of opportunities available after pursuing a nursing course in Canada. Students must research the same before enrolling into the top nursing courses.
Overview of Nursing Courses in Canada
While studying in Canada has always been a top choice, nursing courses are among the most-picked courses. We shall learn about the full nursing courses in Canada offered by great universities. These nursing courses in Canada helps in getting practical training, worldwide recognition, and many job options.
The important details regarding the nursing courses in Canada are mentioned in the table below.
Name of the Course
Nursing Courses
Level of the Course
Undergraduate Courses
Postgraduate Courses
Doctoral Courses
Duration of the Course
01-04 Years
Course Type
Full Time/Part Time
Average Course Fees
10,000 CAD to 60,000 CAD
Nursing Courses in Canada: Top Specializations Offered
Here is a list of some of the top specializations in nursing courses available in Canada:
Pediatric Nursing
Mental Health Nursing
Critical Care Nursing
Oncology Nursing
Geriatric Nursing
Obstetric and Maternal Nursing
Community Health Nursing
Cardiac Nursing
Emergency Nursing
Surgical Nursing
These specializations allow students to delve deeper into specific areas of healthcare, equipping them with specialized skills and knowledge to excel in their chosen field of nursing.
Explore a broader range of courses available in Canada
Nursing Courses in Canada: Eligibility Criteria
To apply for a Nursing program in Canada, you need to meet the entry requirements set by the university you choose. While these requirements may differ based on the program and university, here are the basic things you need and should remember when applying for Nursing courses in Canada:
For bachelor's degree Nursing courses in Canada, you need to finish high school with specific subjects like Math, English, Biology, and Chemistry.
For master's degrees, you must have a nurse license with a four-year nursing bachelor's degree and sometimes one year of work experience.
For doctoral programs, you need a master's degree in nursing.
Documents Required
Here is a list of documents you should have prepared before choosing to study Nursing courses in Canada:
Language Proficiency Test
Academic Transcripts
CAS PER Exam for Bachelor's Courses
Registered Nursing license for master's degree courses
Top Colleges to Pursue Nursing Courses in Canada
You already know that Canada is home to some of the top universities in the world. These universities offer several courses at undergraduate, postgraduate, and doctoral level. In this section, we shall be talking about the top colleges to pursue nursing courses in Canada. Some of the top universities include:
| | |
| --- | --- |
| Name of the University | QS World University Rankings |
| University of Alberta | 05 |
| University of Toronto | 07 |
| McMaster University | 24 |
| University of British Columbia | 25 |
| McGill University | 39 |
| University of Calgary | 44 |
| Queen's University of Kingston | 51-100 |
| University of Ottawa | 51-100 |
| Western University | 51-100 |
| University of Manitoba | 101-500 |
Want to know more about these colleges? Read Top universities in Canada for more details.
Cost of Pursuing Nursing Courses in Canada
The price of studying nursing courses in Canada can change a lot depending on things. Such as the type of program, the college or university you pick, where it's located, and how you choose to live. Here's a basic look at the different kinds of expenses you might have:
| | |
| --- | --- |
| Tuition Fees | CAD $10,000 to CAD $40,000 per year |
| Accommodation | CAD $500 to $1500 per month |
| Study Materials | CAD $100 per year |
| Student Visa Fee | CAD $150 |
| Miscellaneous | CAD $400 per month |
It's important to note that these figures are rough estimates and can vary widely based on individual circumstances and choices.
Top Scholarships for Studying Nursing Courses in Canada
Indian students pursuing nursing courses in Canada have access to several scholarships that can help alleviate the financial burden. Some of the top scholarships available for Indian students studying nursing in Canada are:
Shastri Indo-Canadian Institute Scholarships: Offers funding for Indian students pursuing studies in Canada, including nursing.
Inlaks Shivdasani Foundation Scholarships: Provides scholarships for Indian students pursuing postgraduate studies, including nursing, in Canada.
Ontario Trillium Scholarship: Available for international PhD students, including those in nursing, in Ontario.
Canadian Commonwealth Scholarship Program: Offers scholarships for citizens of Commonwealth countries, including India, pursuing master's or doctoral studies in Canada.
Ontario Graduate Scholarship (OGS): Provides financial support to international students pursuing graduate studies, including nursing, in Ontario.
Vanier Canada Graduate Scholarships: Offers substantial funding to international students, including Indians, pursuing doctoral studies, such as nursing, in Canada.
Rotary Foundation Global Grants: Supports international students studying in Canada, including nursing students, who engage in community service projects.
It's important to thoroughly research each scholarship's eligibility criteria, application deadlines, and required documents. Moreover, check with the universities you are applying to for any specific scholarships they may offer to Indian nursing students.
Career Opportunities After Pursuing Nursing Courses in Canada
After completing nursing courses in Canada, graduates open doors to a plethora of exciting career opportunities across various industries. Some prominent options along with their average salaries include:
| | |
| --- | --- |
| Career Options | Average Salary |
| Registered Nurse | CAD $93,595 |
| Nurse Practitioner | $118,276 |
| Clinical Nurse Specialist | $113,170 |
| Nurse Educator | $101,787 |
| Nurse Manager or Nurse Administrator | CAD $79,577 |
| Nurse Researcher | $92,012 |
| Pediatric Nurse | $93,485 |
| Critical Care Nurse | $47,153 |
| Mental Health Nurse | $67,645 |
| Geriatric Nurse | CAD $93,485 |
| Obstetric Nurse | $80,369 |
| Oncology Nurse | $93,485 |
| Public Health Nurse | $91,267 |
| Nurse Anesthetist | $93,485 |
| Palliative Care Nurse | $93,485 |
Looking for more jobs? Check out the List of Highest-paying Jobs in Canada 2023.
These jobs have different tasks and specialized fields, so there's something for everyone in nursing. Canada has a strong healthcare system and needs skilled nurses, so graduates can have satisfying careers that really help patients and their health.
Things to Withdraw!
Lastly, studying nursing in Canada opens the door to many exciting opportunities in healthcare. With good universities, special courses, and a diverse learning environment, students start a journey to become skilled and caring nurses. They learn a lot, practice in modern facilities, and get ready for healthcare jobs. There are many different areas to specialize in, like taking care of kids or critical patients, which helps students follow their passions.
As Canada's healthcare needs grow, nursing graduates have important jobs helping patients and communities. Overall, nursing courses in Canada teach not only facts and skills but also how to care and work hard, shaping the future leaders of healthcare.
With the support of iDreamCareer's mentors, Shreya made the ambitious decision to prepare for NEET while simultaneously applying for pre-medicine programs in the US, considering her medical history. Balancing both Indian and US medical entrance exams required impeccable time management skills. Shreya's dedication and resilience paid off as she received remarkable acceptance offers from prestigious pre-med courses in the US, coupled with scholarships. She got accepted to the following Universities: the University of Pittsburgh, Virginia Commonwealth University, the University of Connecticut, Temple University, Stony Brook University, Drexel University, and Wayne University. After thoughtful consideration, she chose Pittsburgh University as her destination to realize her dreams.
Useful Links
Nursing Courses in Canada: FAQs
What are nursing courses in Canada and why are they popular?
Nursing courses in Canada are educational programs designed to train individuals for careers in the field of nursing. These courses provide comprehensive knowledge and practical skills needed to provide quality healthcare services. They cover various aspects of nursing, from medical procedures to patient communication and ethical considerations.
What types of nursing programs are available in Canada?
Canada offers a range of nursing programs, including Bachelor of Science in Nursing (BScN), Master of Nursing (MN), and Doctor of Nursing Practice (DNP) degrees. These programs cater to different levels of education and career aspirations, from entry-level nursing to advanced practice and leadership roles.
How long do nursing courses in Canada typically take to complete?
The duration of nursing courses varies based on the level of study. A Bachelor's degree program usually takes around 4 years, while a Master's degree can take 1 to 2 years. Doctoral programs can take 3 to 4 years to complete.
What are the admission requirements for nursing courses in Canada?
Admission requirements vary by university and program, but generally, applicants need a high school diploma or equivalent for Bachelor's programs. Master's programs often require a Bachelor's degree in nursing, and some may ask for clinical experience. Doctoral programs usually require a Master's degree in nursing or a related field.
Are international students eligible to apply for nursing courses in Canada?
Yes, many Canadian universities welcome international students for nursing courses. However, international students may need to meet specific language proficiency requirements and obtain a study permit (student visa) to study in Canada.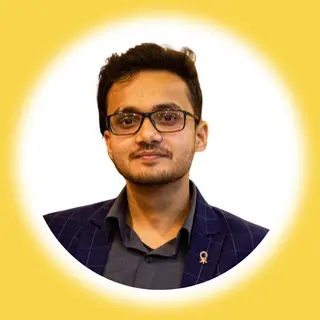 Sushant has been writing since his early days of childhood and currently, he's serving as a Content Writer with iDreamCareer. Sushant has two start-ups of his own and he has been writing content for them since their inception. Apart from that he is passionate about writing which is why he is following his passion for writing with iDreamCareer.