Stepping on a journey to take a dental hygienist course in Canada opens doors to many exciting opportunities. People who want to become dental hygienists enter a world where they learn about taking care of people's teeth and gums, and they also get to be kind and caring to patients. Canada is known for its excellent education and healthcare, making it a great place to learn about this important job.
The dental hygienist course in Canada helps students understand teeth and gums really well, teaches them how to work with patients, and shows them the right way to do their job. You can find good schools all over Canada, from busy cities like Toronto to beautiful places like Vancouver, offering different programs to help students become skilled and knowledgeable.
As people all over the world start to care more about their teeth, dental hygienists are becoming even more important for preventing dental problems and planning treatments. This course not only teaches students how to keep teeth clean but also helps them talk to dentists and patients.
Whether your aspirations involve a bustling dental clinic or aiding underserved communities in dental care, enrolling in a dental hygienist course in Canada equips you with the skills for a fulfilling profession. This career seamlessly blends expertise with the satisfaction of promoting enduring smiles and overall oral well-being.
What is a Dental Hygienist Course in Canada?
A Dental Hygienist Course in Canada is a special school where people learn how to take care of teeth and gums. In this course, students learn a lot about teeth, how to clean them, and how to talk to patients. They also learn about the rules and good behavior for this job.
After finishing the course, students can work in places like dental clinics or hospitals. They help people keep their teeth healthy and prevent problems. This job is important for making sure people have good dental health.
Why Study Dental Hygienist Course in Canada?
Before we start learning about the dental hygienist course in Canada, let's look at why many people choose to study in Canada. There are numerous benefits for studying dental hygienist courses in Canada, such as:
Dental hygienists in Canada have been earning a bit more money each year since 2013.
Those with a higher-level degree in dental hygiene also make more money.
High employment rate for dental hygiene – only 1% don't have work, while the whole country's average is 6.7%.
Many dental hygienists get extra work benefits (like health insurance), and those who work on their own are very happy with their jobs.
Almost half (48%) of the people want to work as dental hygienists for more than 10 years.
Canada also have some of the top student-friendly cities to live.
Overview of Dental Hygienist Course in Canada
The above-mentioned stats are quite interesting, aren't they? They must have tempted you for pursuing a dental hygienist course in Canada. But wait! Before you make your mind to study in Canada, here is a general overview of the dental hygienist course:
| | |
| --- | --- |
| Course Name | Dental Hygienist Course |
| Course Type | Undergraduate, Postgraduate, and Diploma |
| Course Type | Full-time |
| Duration of the Course | 01-04 Years |
| Average Tuition Fees | CAD $5000 to $20,000 per year |
Popular Specializations Offered
Dental hygiene courses in Canada offer a range of popular specializations to enhance students' skills and knowledge. Some of these specializations include:
| | |
| --- | --- |
| Specialization | Description |
| Oral Health Promotion | Focusing on educating patients about proper oral hygiene practices and preventive measures to maintain dental health. |
| Public and Community Health | Training in dental care for underserved communities, emphasizing outreach programs and public health initiatives. |
| Periodontics | Specializing in the treatment and management of gum diseases and conditions related to supporting structures of the teeth. |
| Orthodontics | Learning about the alignment of teeth and bite correction, along with the care of orthodontic appliances. |
| Pediatric Dentistry | Concentrating on oral care for children, including behavior management techniques and preventive strategies. |
| Geriatric Dentistry | Addressing the unique oral health needs of elderly patients and focusing on age-related oral conditions. |
| Dental Anesthesia and Sedation | Studying techniques for providing pain management and relaxation during dental procedures. |
| Research and Education | Preparing students for roles in teaching and research, contributing to the advancement of dental hygiene practices. |
Explore a broader range of courses available in Canada
Dental Hygienist Course in Canada: Eligibility Criteria & Admission Required
To enroll in a Dental Hygienist Course in Canada, you generally need to meet certain eligibility criteria. These criteria can vary slightly between institutions. However, here are the general eligibility requirements:
Applicants should have completed high school for bachelor courses, bachelor or its equivalent for master courses with a strong foundation in science subjects, such as biology and chemistry.
Some programs may require specific prerequisite subjects, such as anatomy, physiology, microbiology, and/or psychology. These prerequisites are generally completed before starting the dental hygienist course.
Certain institutions might require applicants to take an admission test, such as the Canadian Dental Hygiene National Board (CDHNB) Exam or other relevant assessments.
Students may need to meet certain health and immunization requirements, including vaccinations and a health screening.
Submitting a complete application form along with the required application fee is a standard step in the admission process. Students need to take care of the additional eligibility criteria set-up by the different universities.
Other Documents Required
In addition to meeting the eligibility criteria, applicants may need to provide various documents to complete their admission process. These documents include:
Academic Transcripts
Resume
Top Colleges for Pursuing Dental Hygienist Course in Canada
Elt's now have a look at the top dental hygienist colleges in Canada. These colleges offer quality education and great modern infrastructure. Although there are several Top Universities in Canada, dental hygienist colleges are a little less in numbers. Here are some of the top universities in Canada for dental hygienist course:
| | |
| --- | --- |
| Name of the Institution | QS World University Rankins: Dentistry |
| University of Toronto | 43 |
| University of British Columbia | 48 |
| McGill University | 51-80 |
| University of Alberta | 51-80 |
| University of Manitoba | – |
| Dalhousie University | – |
| Southern Ontario Dental College | – |
| Toronto College of Dental Hygiene and Auxiliaries | – |
Cost of Pursuing Dental Hygienist Course in Canada
The price of studying dental hygienist courses in Canada can change a lot depending on things. Such as the type of program, the college or university you pick, where it's located, and how you choose to live. Here's a basic look at the different kinds of expenses you might have:
| | |
| --- | --- |
| Tuition Fees | CAD $15,000 to CAD $45,000 per year |
| Accommodation | CAD $500 to $1500 per month |
| Study Materials | CAD $100 to $300 per year |
| Student Visa Fee | CAD $150 |
| Miscellaneous | CAD $400 to $500 per month |
It's important to note that these figures are rough estimates and can vary widely based on individual circumstances and choices.
Top Scholarships to Pursue Dental Hygienist Course in Canada
While you dream of studying your dream courses abroad, it becomes very important to arrange your finance accordingly. Some may find the tuition fees to be very high. So, in order to provide equal grounds to each students, here are some of the top scholarships:
Canadian Dental Hygienists Association (CDHA) Scholarships: The CDHA offers various scholarships and awards to dental hygiene students across Canada. These scholarships are typically based on academic achievement, leadership, and involvement in the dental hygiene community.
Colgate-Palmolive Scholarships: Colgate-Palmolive Canada offers scholarships to dental and dental hygiene students in Canada. These scholarships aim to support students who demonstrate academic excellence, leadership, and commitment to oral health.
Sunstar/RDH Award of Distinction: Sunstar and RDH Magazine sponsor an annual award that recognizes dental hygienists who have shown outstanding dedication to patient care, community involvement, and professional growth.
Procter & Gamble Dental Hygiene Scholarship: Procter & Gamble Canada offers scholarships to dental hygiene students who exhibit strong leadership skills, academic achievement, and a commitment to oral health education.
Local Dental Hygiene Associations and Organizations: Various local dental hygiene associations and organizations may offer scholarships to students pursuing dental hygiene education.
Career Opportunities After Pursuing Dental Hygienist Course in Canada
After you finish your dental hygienist course in Canada, you'll have lots of job options related to taking care of teeth and promoting oral health. Dental hygienists are important for helping people keep their teeth clean and preventing dental problems. Here are some different jobs you could do:
| | |
| --- | --- |
| Career Opportunities | Average Annual Salary |
| Clinical Dental Hygienist | $91,457 |
| Public Health Dental Hygienist | $1,23,531 |
| Educator | $114,628 |
| Researcher | $91,495 |
| Dental Sales Representative | $69,102 |
| Dental Hygienist Consultant | $81,745 |
| Tele dentistry | $78,547 |
| Mobile Dental Clinics | $85,264 |
| Corporate Dental Hygienist | $90,000 |
Looking for more jobs? Check out the List of Highest-paying Jobs in Canada 2023.
Remember, the types of jobs you can find could be different based on where you live, how many people need dental help, and if you're ready to learn more or get extra certificates. If you keep learning and know the newest things in dentistry, you might also get chances to do more specific and special jobs.
Conclusion
Lastly, studying Dental Hygienist course in Canada opens doors to a fulfilling career in taking care of people's teeth. This program teaches important skills like cleaning teeth, stopping problems before they start, and teaching patients how to keep their mouths healthy. After finishing the course, you'll be ready to help at dental offices, public health projects, or even schools. The Canadian Dental Hygienists Association and other schools are there to support you as you keep learning and growing in your job.
As people realize how important oral health is for overall well-being, the need for skilled dental hygienists is growing. Finishing this course doesn't just mean you'll help create bright smiles – it also sets you up for many different job opportunities. Your dedication to making communities healthier through better oral health will take you far, not just in Canada, but in other places too.
With the support of iDreamCareer's mentors, Shreya made the ambitious decision to prepare for NEET while simultaneously applying for pre-medicine programs in the US, considering her medical history. Balancing both Indian and US medical entrance exams required impeccable time management skills. Shreya's dedication and resilience paid off as she received remarkable acceptance offers from prestigious pre-med courses in the US, coupled with scholarships. She got accepted to the following Universities: the University of Pittsburgh, Virginia Commonwealth University, the University of Connecticut, Temple University, Stony Brook University, Drexel University, and Wayne University. After thoughtful consideration, she chose Pittsburgh University as her destination to realize her dreams.
Also Read:
Dental Hygienist Course in Canada: FAQs
What is a Dental Hygienist Course in Canada?
A Dental Hygienist Course in Canada is a specialized education program that trains individuals to become dental hygienists. Dental hygienists are healthcare professionals who focus on oral health and preventive dental care.
What do you learn in a Dental Hygienist Course?
In a Dental Hygienist Course, you'll learn how to clean teeth, remove plaque and tartar, perform oral assessments, take dental X-rays, apply fluoride treatments, and teach patients about maintaining good oral health. You'll also study dental anatomy, radiography, periodontology, and dental ethics.
How long does it take to complete the Dental Hygienist Course?
The duration of a Dental Hygienist Course in Canada varies, but it typically takes around 2 to 3 years to complete a diploma or associate degree program. Some universities may offer bachelor's degree programs that take around 4 years to finish.
What are the admission requirements for the Dental Hygienist Course?
Admission requirements vary by institution, but generally, you'll need a high school diploma or equivalent, and may need to pass certain prerequisite courses. Some programs might require you to have completed specific science courses or have relevant work experience.
Are there job opportunities after completing the course?
Yes, completing a Dental Hygienist Course opens up various job opportunities. You could work in dental offices, public health organizations, schools, or even start your own practice. Dental hygienists are in demand due to the growing awareness of the importance of oral health.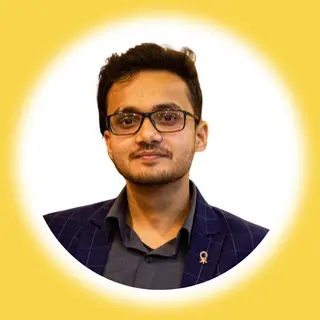 Sushant has been writing since his early days of childhood and currently, he's serving as a Content Writer with iDreamCareer. Sushant has two start-ups of his own and he has been writing content for them since their inception. Apart from that he is passionate about writing which is why he is following his passion for writing with iDreamCareer.