As India's healthcare sector has been growing rapidly over the last decade, there are many medical degree courses that you may pursue, that do not require an MBBS or a BDS. There are a number of medical courses as well as paramedical courses without NEET after 12th which can lead you to excellent job opportunities in the healthcare sector.
So, if you are someone who is not interested in pursuing MBBS/BDS or unfortunately didn't qualify NEET, but still want to build a career in the medical field, this blog is what you need! Here in this blog, we have compiled popular as well as lesser-known medical courses after 12th which you can pursue without NEET after 12th science in biology. So, what are you waiting for? Let's start.
Course in Science after 12th – PCB (Physics, Chemistry, Biology)
Earlier, courses and career options after 12th science PCB (Physics, Chemistry, Biology) were limited to MBBS or BDS and there were not many alternative medical courses without NEET in medical that you could pursue. Now, there is a growing demand in the healthcare industry and an increasing number of job roles available after medical courses without NEET.
Haven't made it through NEET? Don't worry! There are numerous career options apart from MBBS to get into the field of medical science.
Enroll in our Post NEET Guidance Program and get clarification on your career path.
Click the link below to enroll in Post NEET Guidance Program!
Top 20 medical courses after 12th / healthcare technology which do not require NEET
To begin with, here are the best medical field courses after 12th which do not require NEET but can assure you a fruitful career:
Bachelor's in Audiometric Technology
Bachelor's in Anesthesiology & Intensive Care Technology
B.Sc. Blood Banking Technology
B.Sc. Blood Transfusion Technology
B.Sc. Cardiac Technology
B.Sc. Cardiovascular Technologies
B.Sc. Dialysis Technologies
B.Sc. Emergency and Critical Care Technologies
B.Sc. Endoscopy & Gastrointestinal Imaging Technologies
B.Sc. in Medical Imaging Technology
B.Sc. Medical Laboratory Technology
B.Sc. Nuclear Medicine and Radiotherapy Technologies
B.Sc. Operation Theatre and Anaesthesia Technologies
Bachelor's in Optometry and Ophthalmic Technologies
B.Sc. in Orthopedic Technology
B.Sc. Paramedical Technology
B.Sc. Perfusion Technology
B.Sc. Radiology & Imaging Technology
B.Sc. Radiology Technology
B.Sc. Respiratory Care Technology
Top 15 medical courses without NEET within the purview of Allied Medical Sciences:
Moving forward, here's a list of best medical field courses without NEET within the purview of Allied Medical Services:
B.Pharm. (4 years' course)
B.Sc. Clinical Research
B.Sc. Medical Records Science & Health Information Management
B.Sc. Medical (Anatomy)
B.SC. Medical (Medical Microbiology)
B.Sc. Medical (Physiology)
B.Sc. Nursing
Bachelors in Audiology Speech-Language Therapy
Bachelors in Occupational Therapy
Bachelors in Physician Assistantship Training
Bachelors in Physiotherapy
Bachelors in Prosthetics and Orthotics
Bachelor's in Public Health
Bachelors in Rehabilitation Therapy / B.Sc. Rehabilitation Science
Pharm.D. (Doctorate in Pharmacy – 6 years' course)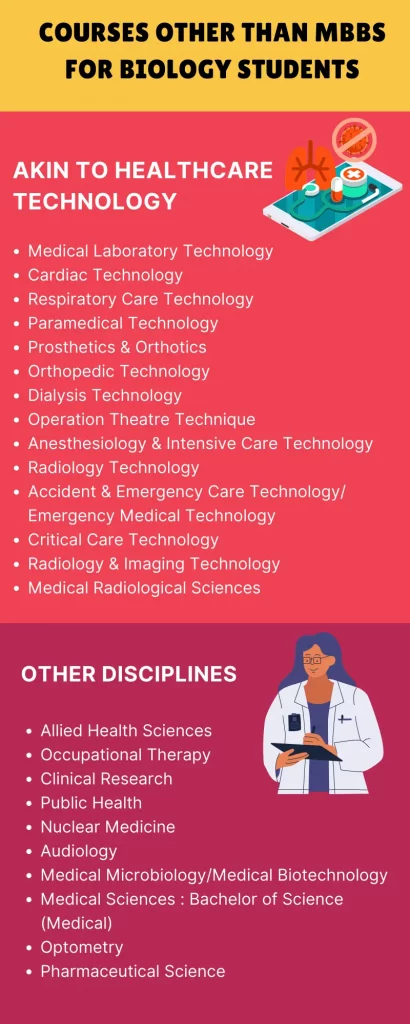 Few more disciplines other than MBBS for Biology students
Physician Assistant
Nutrition & Dietetics
Naturopathy
Rehabilitation Science
Hospital Administration
Physiotherapy
Nursing
Neuro-electrophysiology
Audiology & Speech Language Pathology
Medical Record Science/ Medical Record & Health Information Management
Top 10 medical courses after 12th other than MBBS for Biology students
Have you pursued PCB combination in Class 12th but are not interested in doing MBBS? Well, you aren't the only one. Moreover, MBBS after Class 12th biology is a societal stereotype. So, we have made a list of medical courses for Biology students keeping MBBS aside. You can get a job after a graduation degree in these subjects but to make your prospects better we suggest you seek employment opportunities after a postgraduate degree.
After completing your Bachelor's degree in Biosciences / Biology / Life Sciences / Biomedical Science / Biotechnology / Microbiology / Zoology, you can do a Postgraduate Degree in any of the following fields to get a job in the healthcare industry: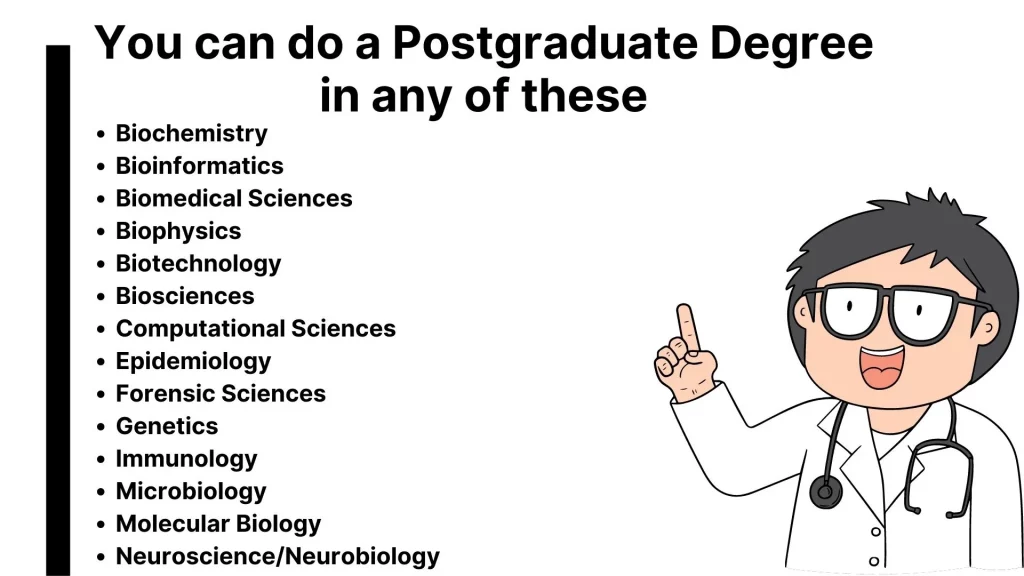 List of Best Medical Colleges
In this section we will discuss about some of the best medical colleges for pursuing medical degrees after 12th:
AIIMS Delhi
Post Graduate Institute of Medical Education and Research Chandigarh, Chandigarh
Banaras Hindu University
King George's Medical University
Institute of Liver and Biliary Sciences
Aligarh Muslim University
Vardhman Mahavir Medical College & Safdarjung Hospital
Maulana Azad Medical College
Christian Medical College
University College of Medical Science
Discover More by accessing the Free Career Dashboard.
This will help us share relevant information with you
Career Options after Class 12 related to Biology subject
If you are a biology student who is looking for career options in the medical and healthcare sector other than MBBS, then this section is for you. Here, we have hand-picked some of the best degree in medical field after 12th you can pursue which will definitely lead you to a perfect career.
So, without depending only on MBBS, there's an absolute possibility that you land in a fruitful career. After passing Class 12th you can choose from plenty of careers listed below. For better understanding, we are providing you a brief description of each of these careers. Let's have a look at them:
Nutritionist
Students looking for a medical course without NEET have the option of becoming a Nutritionist. With every now and then people getting bonkers with weight, panic, stress, and depression, etc., it is an urgent need of the hour that people get hold of their lives, balance it with work and a healthy lifestyle. But who can be of help? There emerges the messiah – a nutritionist.
Food Technology/Food Science
Another alternative choice for students about medical courses without NEET exam is to pursue a career in Food Technology/ Food Science. Food science is a field in which engineering, biological, and physical sciences are used to study the science of foods, the reasons for food deterioration, food processing, and the improvement of foods for consumption by the public.
Medical Laboratory Technology
Medical laboratory technology is an allied health profession that deals with testing and diagnosis of the causes of various diseases with the help of clinical laboratory tests and other methods. MLT is one of the most popular and profitable among courses without NEET in medical after Class 12th science PCB.
Medical laboratory technologists assist doctors by identifying pathogens, deficiencies and other problems associated with the specimens of the patients collected.
Some other careers which you can pursue after doing one of the medical courses without NEET:
Cardiac Care Technology: Cardiac Care Technologists assist physicians during cardiac procedures and assume responsibility for the completion of other cardiac lab functions.
Respiratory Therapy: The Respiratory Therapist is a key member of the medical team, specializing in diagnostics, treatments, and procedures in the care of patients with respiratory problems.
Dialysis Technology: Dialysis Technologists operate machines that remove waste and excess fluids from the blood of patients whose kidneys can no longer carry out those functions satisfactorily.
Imaging Sciences Technology: Imaging Sciences Technologists are health professionals who facilitate diagnosis and management of diseases through medical imaging modalities like X-ray, Ultrasound, Magnetic Resonance and Computed Tomography.
Clinical Laboratory Technology: Clinical Lab. Technology is concerned with the analysis of biological specimens to support the diagnosis and treatment of disease. Laboratory Technologists perform a full range of laboratory tests, the information of which influences the medical treatment a patient will receive.
Operation Theatre and Anesthesia Technology: The Operation Theatre and Anaesthesia Technologist is responsible for direct and indirect patient care, equipment set up, Pre, Intra & Post-Operative procedures.
Pharmacy
If you wish to explore medical courses without NEET or looking for a best degree in medical field, you may have immense job opportunities in the Pharma industry if you do B.Pharm. If you have been looking for courses in biology after 12th except MBBS, then Pharmacy could be a great career option after 12th science PCB/PCM.
Life Sciences
Courses of Life Sciences include multiple ranges of subjects like Biology, Botany, Zoology, Physiology, Biotechnology, Ecology, Genetic Engineering, and the list is dynamically expanding. Make sure you take this into consideration after 12th as Life Science courses are on-demand and can be the perfect career match for you.
Clinical Research
Clinical Research is a branch of healthcare sciences that determines the safety and effectiveness of medications, medical devices, diagnosis, diagnostic products and treatment methods used for humans. Students who need to know about the options available in medical courses without NEET can think of a career in Clinical Research.
Clinical Research Scientists are involved in the following types of activities:
Bio-availability management
Site management
Bioequivalence studies
Developing trial protocol
Phase II-IV trials Trial Monitoring
Data management
Central laboratories
Biotech, chemistry, and biology
Bio-IT solutions
CR training
Nursing
For students who wish to find medical courses available after 12th science biology but do not want to pursue MBBS, can also think about a career in Nursing.
A nurse is an integral part of a hospital from the general ward to the operation theater, as well as an indispensable help to a doctor. From taking care of patients suffering from physical or mental illnesses to assisting medical specialists, nurses play a vital role in the healthcare sector.
Daily duties of Nurses involve activities such as:
Managing intravenous (IV) lines
Communicating with doctors
Providing emotional support to patients and their families
Advising patients on how to self-administer medication and physical therapy
Educating patients and the public on disease management, nutritional plans, and medical conditions
Agriculture
Agriculture is also one of the most preferred career options for students after 12th Science with Biology. Unknown to many, the academics, research, and training system of Indian agriculture is internationally acknowledged for its quality.
After completing an agriculture course, you can find a job in Agricultural Marketing, Farming, Dairy Farming, Food Science & Technology, and other varied disciplines.
These were some of the top medical courses without NEET and students who wish to pursue any one of these could expect a lot of job opportunities after completing their graduation or equivalent degree courses.
Career in Science after 12th in different subjects
Now that we have talked about courses and careers within the discipline of biology, we would like to shift our focus to courses under other disciplines/subjects which you can pursue after 12th science PCB. So, if you are someone who wants to adieu biology, these are some options for you:
Social Work
Social Work is a field of work that is concerned with helping individuals' families, groups and communities to improve their individual and collective well-being. If you have the belief and you wish to spread smiles and do something for society, then a career in Social Work could just be your calling. You can do a Bachelor's in Social Work (BSW) after 12th Science with Biology.
Psychology
Psychology is the science that helps us understand, describe, and predict human (and animal) behaviours and minds. It also explains cognitive processes, affective states, experiences and states of consciousness. This study is growing dynamically with the ever-evolving society. You can do a B.Sc./B.A. in Psychology after 12th Science with Biology.
Some of the career options in Psychology are
Counselling Psychologist
Educational psychologist
Liberal Arts
The richness of the Liberal Arts program is its unique structure to understand things from various perspectives of arts and science encompassing technical foundations as well as knowledge and humanitarian perspectives. It aims at enhancing analytical abilities, problem-solving, communication, interpersonal and other such life- skills. You can do a Bachelor's degree in Liberal Arts after 12th Science with Biology.
Anthropology
Anthropologists study topics that include the origin and evolution of Homo sapiens, the organization of human social and cultural relations, human physical traits, human behavior, the variations among different groups of humans, how the evolutionary past of Homo sapiens has influenced its social organization and culture and so forth. You can do a B.Sc./ B.A. in Anthropology after 12th Science with Biology.
Education & Teaching
The education & Teaching sector is becoming a very robust career option for young students in recent times. You can do B.Sc. – B.Ed. (4-years' duration) after 12th Science with Biology. You may also first do a Bachelor's degree in any field and then opt to do a B.Ed. (2 years' duration). Any of these two degrees will help you to pursue a rewarding career in teaching.
Conclusion
Apart from the list of alternative courses and various career options we have mentioned above, there are numerous opportunities for students who are looking for medical courses without NEET and also for those students who wish to pursue a career in another subject area apart from science. With new career options coming up, there is no longer the pressure to take up MBBS after 12th science as students explore more medical courses without having to take NEET.
To decide which course is best for you without NEET and which careers are most suitable for you, you may access unbiased career guidance. An expert guide will help you to understand your strengths and weaknesses and help you to make an informed choice.
You can get back to the professionals at iDreamCareer for availing any of the following services.
Also read:
Discover More by accessing the Free Career Dashboard
This will help us share relevant information with you.
Trending Posts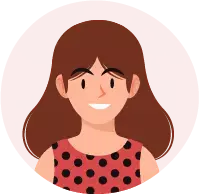 After acquiring a Master's in Biophysics-Biostatistics and having subsequent experience in computational proteomics of animal proteins. Sreenanda has been working in this career counselling industry for 4+ years. She holds expertise in research and analysis of careers, jobs, and industries.