The most wonderful aspect about studying Business Management is the networking opportunities that you get. Do you have good communication skills, and like connecting with people? Want to explore BBM course?
If you do not know what course is about or confused about it, scroll down to find out the details, subjects, salary, fees and much more!
Without further ado! Come along!
BBM course form
The full form of BBM course is "Bachelor's in Business Management".
What is BBM course?
Bachelor of Business Management is an undergraduate program to study business management. It is a three-year course offered by various universities and colleges both private and public. The degree is very similar to BBA.
Those who have a basic knowledge of business and want to pursue a career in business can opt for this course. To continue the course, it is important for students to successfully complete class 12th in any subject from any recognized board. A BBM student gets the opportunity to study various aspects of business including theoretical and practical.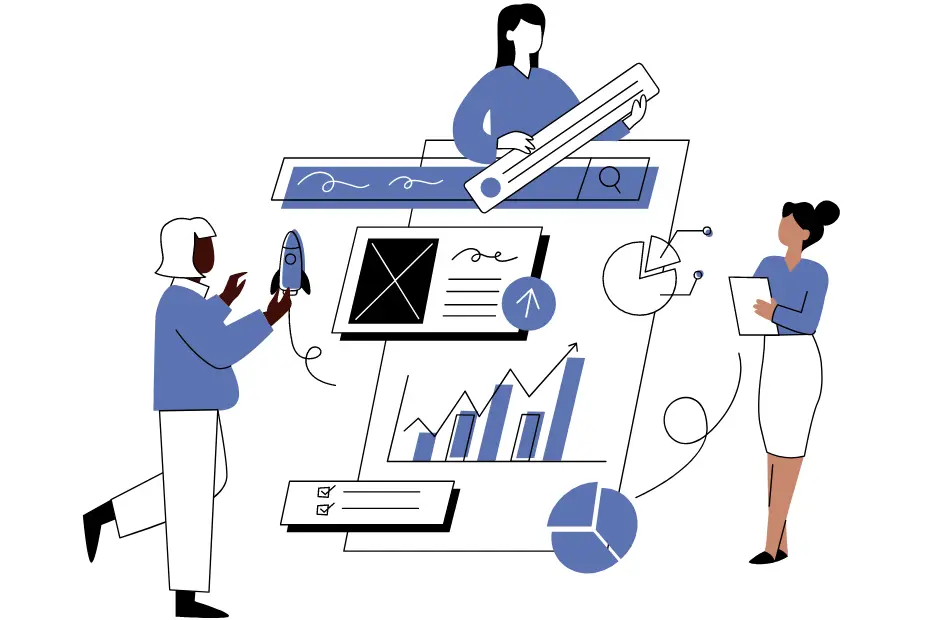 BBM course details
Following are the highlights of the course:

| | |
| --- | --- |
| Particulars | Details |
| Course type | Undergraduate degree |
| Full Form | Bachelor of Business Administration |
| Course Duration | 3 years |
| Course Examination Type | Semester-wise or Year wise |
| Course Eligibility | Class 12th qualified from a recognized board |
| Course Admission process | Merit-based with some colleges conducting entrance exams |
| Top Recruiting Companies | Goldman, Google, Infosys, Cognizant Technology Solutions, Accenture, TCS, HCL Technologies, International Business Machines [IBM] Corp, Genpact, Amazon.com Inc, Deutsche Bank, Wipro, Concentrix Corporation, eClerx, etc. |
| Job Position | HR Manager, Financial Analyst, Operations Manager, Marketing Manager, Marketing Executive, Executive Assistant, HR Generalist, Business Development Manager, Business Development Executive, etc. |
BBM course subjects
Below is the semester-wise detail of the course subjects:
| | |
| --- | --- |
| Semester I | Semester II |
| Principles of Management | Business Regulatory Framework |
| Business Communication and Soft Skills | Business Statistics |
| Financial Accounting | Managerial Economics |
| Business Mathematics | Office Management and Automation |
| Economic Environment of Business | Cost Accounting |
| – | General Hindi |
| Semester III | Semester IV |
| Corporate Accounting | Organizational Behavior |
| Entrepreneurship Development | Research Methodology |
| Indian Financial System | e-Commerce |
| International Trade and Finance | General English |
| Income Tax | Financial Management |
| – | Comprehensive Viva |
| Semester V | Semester VI |
| Auditing | Operation Research |
| Production Management | Project and Viva-Voice |
| Project Management | Environmental Studies |
| Human Resource Management | Company Law and Secretarial Practice |
| Accounting for Managers | Banking Law and Practices in India |
| – | Marketing Management |
BBM course duration
The duration of the course is 3 years. However, if you are planning to pursue an integrated course then the duration of the course is 5 years.
Discover More by accessing the Free Career Dashboard
This will help us share relevant information with you.
BBM course salary
An employee's salary varies depending on qualifications and experience. However, the average salary of a BBM graduate ranges from Rs. 3,00,000 to 7,00,000 per annum.
BBM course fees
The fee structure of the journalism course varies from institution to institution. Payment structure varies from Rs. 20,000 to 2,50,000 per year.
BBM course job opportunities
After completing the BBM course, you are eligible for junior level posts in private and government services in India and abroad. Graduates of the BBM course have excellent future jobs and wide employment opportunities.
Below table gives the profiles in India:
Business Development Manager
Operations Manager
Relationship Manager
Associate Manager
Business Analyst
Conclusion
Finally, you have all the information optimized just for your use. And you have an answer on BBM course? If you still feel indecisive or confused, do dial us up. It is often useful to reach out to expert counselors for addressing individual issues. iDreamCareer experts are always ready to help young minds like you from 9th class, 10th class, class 11, class 12 with an aim to select your most-suited career choices.
Useful links
FAQs
Is BBM and BBA same?
No, BBM is Bachelor's of Business Management and BBA is Bachelor's of Business Administration.
Which one is better BBA or BBM?
One significant difference between the two courses to be noted is that BBM provides specialization in various areas such as human resources, operations, finance and marketing, where BBA does not meet these criteria.
What is the advantage of having a BBM degree?
This program prepares graduates to work in the various fields, such as advertising, marketing, human resources, and finance and acquire strategies and concepts to choose the best way to make judgments in business.
Discover More by accessing the Free Career Dashboard
This will help us share relevant information with you
Trending Posts


Anushree has 4+ years of experience in the career counseling industry as a Senior Content Writer. She has also worked as a Social Media Marketing Expert for a startup and Content Quality Analyst for Publishing and E-learning Industry. She has done her Master's in Commerce and PGDM in Finance & Trade and Marketing & HR, but she is currently following her passion for writing.