The education system in Canada has reached its peak in recent years with a more science-oriented and practice-oriented approach. The shift to these modern approaches from theoretical and design systems has made many Indian students interested in studying in Canada and acquiring international qualifications from top institutes around the world. Known for its friendly, peaceful, and safe environment, Canada is considered one of the most preferred international education destinations according to a UN study. The country is considered to have the safest learning environment that offers a high quality of life and education. But how to fund your studies? Here in this blog, we will provide all the details on education loans for Canada. Continue reading… But before that…
Do you know?

In Canada, you need to deposit CAD 10,000 in Scotia Bank/SBI Bank/ICICI Bank as a Lifetime Advance to get your VISA.
Canada is home to world-class universities that maintain high standards of academic excellence with a wide range of professional programs for international students. Students from all over the world come to Canada for higher education and enroll in one of 10,000 undergraduate and graduate programs, professional programs, and certificate courses. Students can also opt for various diplomas, certificate programs, and short courses related to industries including; telecommunications, computer technology, agriculture, medicine, environmental science, agriculture, business studies, fisheries, and paramedical technology.
Banks Offering Education Loan for Canada to Indian Students
If you're looking to study in Canada and need some financial help, there are several banks that offer student loan for Canada to make your dream a reality. These study loans for Canada can cover your tuition fees, living expenses, and even books. Here are some banks you can check out:
National Bank of Canada
Scotia Bank
ICICI Bank
HDFC Bank
Canara Bank
DBS Bank
State Bank of India
Union Bank of India
Axis Bank
Remember, it's essential to compare the terms, interest rates, and repayment options offered by these banks to find the best fit for your education financing needs. Good luck with your studies in Canada!
Student Loan for Canada Interest Rate
Please keep a note that the interest rates keeps fluctuating on a regular basis. The interest rate generally varies between 6% pa to 20% pa. If you want to know the exact interest rate, then you are advised to contact the financial institutions that provide loans. However, given below are interest rate for education loan for Canada that will help you gain a general overview:
| | | |
| --- | --- | --- |
| Bank | Rate of interest offered | Tenure |
| HDFC Bank | 9.55% p.a. onwards | Up to 15 years |
| State Bank of India | 6.50% p.a. onwards | Up to 15 years |
| Union Bank of India | 9.30% p.a. onwards | Up to 15 years |
| Axis Bank | 9.10% p.a. onwards | Up to 20 years |
There are more banking institutions that provide student loan for Canada from India iteself. You just need to reach out to the banks and they are ready to guide you through.
Types of Education Loan for Canada
Both private and public banks as well as NBFCs provide education loans in Canada. You can choose from two types:
Secured Loans
Loans without Collateral in Canada
Let's discuss them in detail:
Secured Education Loan for Canada
This type of student loan in Canada requires the applicant to provide some collateral as security. Collateral here is pledged to the lender as security equal to the loan amount. The collateral for such an education loan for Canada is:
Tangible assets such as land (non-agricultural), houses, flats, or any similar facilities.
Intangible assets like life insurance, fixed deposits, government bonds, etc.
Public sector banks in India mostly provide secured loans for education in Canada. The maximum loan amount granted under the educational scheme of the state bank depends on the value of the collateral.
Education Loan for Canada without Collateral
Here, applicants do not require a lender's collateral to avail of the loan. But there must be a co-applicant whose income determines the likelihood of a loan sanction. If you are looking for a student loan for Canada in India, keep in mind that only private lenders and a few international ones offer unsecured student loans. Unsecured education loans are mainly provided by NBFCs and private banks like ICICI Bank, Axis Bank, etc.
Explore in-depth details about studying in Canada
Eligibility Criteria for Education Loan for Canada
Different banks have different eligibility criteria for studying in Canada. For example, some banks may make it mandatory to have a co-signer, while others may have collateral guidelines. Knowing the education loan eligibility criteria will help you determine how likely you are to get a loan from them.
However, there are some important criteria that you must meet to get a loan from any bank. These include –
Citizenship – Applicant must be a citizen of India
Age – Applicant must be over 18 years of age (or parents must apply for the loan)
Admission – Applicant must be admitted to a recognized Canadian university/college
Program – Preference is given to technical and vocational courses
Academic Record – Applicant must have an excellent academic record
**Pro tip – It's also good to know some of the common reasons financial institutions deny loans.
Under the following circumstances, the bank may reject your loan application:
The applicant's or co-applicant's income may not be able to cover the interest payable during the training period.
The applicant or co-applicant has a low CIBIL score.
The applicant has applied for a non-STEM course (or a course with poor employability prospects).
All necessary documents related to the pledge have not been submitted.
Education Loan for Canada: Documents Required
Over the past few years, the number of Indian students going abroad to study has increased exponentially, so the demand for loans has also increased significantly. To sanction the loan, banks also check the details provided by the applicants. Thus, there is a list of documents that the applicant must submit to the bank. Here is a list of documents required to apply for a student loan:
Letter of Admission from University/Institute (Confirmation of Admission)
Loan application form
Passport size photos
Academic documents (certificates and grades)
Qualification exam papers (e.g., GMAT, IELTS)
Certificate of residence of the student and guarantor
Statements from borrowers' bank accounts (for the last year)
Certificate of guarantor's income
Note: Document requirements may vary depending on the bank's rules and regulations, so it is always recommended to check the list of required documents with the respective bank.
How to apply for a loan?
Getting a loan sanction is not only tedious but also time-consuming, so to avoid the rush at the last minute, you should always start applying for a loan early. By receiving a letter from the university, students get an idea of ​​the total costs, including tuition and accommodation. Calculate the amount you need to finance and how much you are going to spend out of pocket. Before you apply for a loan, do your research and check which banks offer the best loan deals. Also, check how to choose a bank for a study abroad loan.
Compare loan offers from different banks according to the following parameters:
After choosing a bank, fill out the application form and familiarize yourself with the bank's requirements. Inability to show sufficient funds can also lead to rejection, so it is always recommended to apply to at least two or three banks for loans.
Conclusion
You can repay your education loan for Canada at any time during your academic courses or 6 months after your studies have ended. If you manage to repay it in full before the end of the course, the respective banks will not charge you any interest. At the end of the grace period (6 months), students receive documents from the government detailing the interest rate and repayment amount. In the case of a student line of credit from CIBC, the line of credit turns into a personal loan one year after graduation. Students also have the option to extend the repayment period up to a maximum of 20 years.
Students often opt for an education loan for Canada to finance their studies. Education loans are a great resource for many who want to pursue higher education and make their dreams of studying abroad a reality.
To have further information on education loans to study in Canada for Indian students, connect with experts! iDreamCareer has 20+ years of experienced career counselors who will work with you one-on-one to help you create a plan to achieve your goals. With iDreamCareer, you can take advantage of a range of resources and tools to help you discover your strengths, interests, and career goals.
Talk to our study abroad experts to find out for yourself! We have helped several brilliant but confused minds to choose the most suitable career. We have helped many students like Anjana Prasanna who was not very confident about her abilities. Later, with the help of career guidance and moral support from our study abroad experts, she received an offer from King's College London! We have helped several young confused minds like Aayush and Tapan to choose the most suitable career for them.
Useful Links:
Education Loan for Canada: FAQs
Who is eligible for an education loan for Canada?
Students who are pursuing a full-time program in an accredited Canadian institution may be eligible for an education loan. The eligibility criteria may vary among lenders.
What is the maximum amount that can be borrowed for education in Canada?
The maximum amount that can be borrowed for education in Canada may vary by lender and type of loan. Some lenders offer loans up to the cost of attendance, including tuition, fees, books, and living expenses.
What is the interest rate for an education loan for Canada?
The interest rate for an education loan in Canada may vary by lender. Some lenders offer fixed or variable interest rates.
Can I apply for an education loan as an international student?
International students may be eligible for education loans in Canada, but the eligibility criteria and loan terms may vary by lender. Some lenders may require a co-signer or guarantor who is a Canadian resident.
What is the repayment period for an education loan in Canada?
The repayment period for an education loan in Canada may vary by lender, but it usually starts after the completion of the study program or 6 to 12 months after graduation. The repayment period can range from 5 to 15 years, depending on the loan amount and other factors.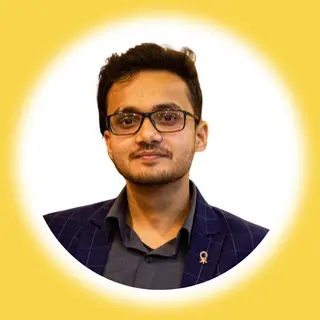 Sushant has been writing since his early days of childhood and currently, he's serving as a Content Writer with iDreamCareer. Sushant has two start-ups of his own and he has been writing content for them since their inception. Apart from that he is passionate about writing which is why he is following his passion for writing with iDreamCareer.