In Canada's fast-paced and competitive business world, Business Analysts play a crucial role in making companies successful. People are now more interested in knowing how much they get paid. Business Analyst Salary in Canada has become a hot topic for both new and experienced professionals. As businesses aim to improve their efficiency, plan better, and use data for decision-making, skilled Business Analysts have become highly valuable, impacting important business results. Understanding the salary trends for Business Analysts in different parts of Canada can provide valuable insights into their rewarding careers.
As Canada's economy grows and becomes more diverse, there is a greater need for skilled analysts who can spot trends and patterns. This has made understanding salary information for Business Analysts more important. However, the pay for these professionals depends on various factors like experience, industry, location, and the size of the company they work for. Exploring business analyst salaries in Canada can give us useful information about how much they earn in different parts of Canada and what factors influence their career paths.
Who is a Business Analyst?
A Business Analyst is an important professional who helps businesses become better and reach their objectives. They connect the business people with the IT team, and their job is to understand what the business needs. They collect and interpret data, find problems, and suggest good solutions to make the business more efficient and profitable.
Business Analysts also do research on the market, create and study business plans, and work with the people involved in a project to define what it should achieve. Their ability to analyze things and their knowledge of the industry make them valuable in making good decisions and helping companies succeed.
Business Analyst Courses in Canada
Studying in Canada offers many courses for people who want to become Business Analysts. These courses are available in universities, colleges, and other training institutes all over the country. People can choose from a variety of options, and some of the popular ones are mentioned below:
Business Analysis Certificate/Diploma Programs: These programs focus on core business analysis concepts, techniques, and tools. They cover topics such as requirements gathering, data analysis, process modeling, and project management.
Professional Development Courses: Many organizations and professional associations offer short-term courses and workshops that target specific aspects of business analysis, such as agile methodologies, data analytics, or business process improvement.
Bachelor's/Master's Degree in Business Analysis: Some universities offer specialized degree programs in Business Analysis or related areas like Business Analytics, Management Information Systems, or Information Technology.
Online Courses: There are numerous online platforms that offer Business Analyst courses, providing flexibility for learners to study at their own pace.
Read more about the Best Courses in Canada here!
How to Become a Business Analyst in Canada?
Becoming a Business Analyst in Canada requires a deliberate and systematic approach. Follow these detailed steps to embark on your journey to becoming a successful Business Analyst:
Complete Your Educational Qualification
To become a Business Analyst in Canada, start by obtaining a high school diploma or equivalent. Next, research and choose a relevant educational path, such as pursuing a bachelor's degree in fields like Business Administration, Management, Finance, Economics, Computer Science, Information Technology, or related disciplines.
Learn Relevant Skills
To become a successful Business Analyst, focus on developing strong analytical and critical thinking skills to tackle complex business issues and propose effective solutions. Enhance your communication and interpersonal abilities to collaborate effectively with stakeholders and gather their requirements efficiently. Acquire proficiency in data analysis, interpretation, and visualization tools to work with data effectively.
Look for Practical Experience
To gain practical experience as a Business Analyst, seek internships, co-op programs, or entry-level positions in various organizations, including companies, government agencies, or non-profit organizations. These opportunities will enable you to apply your skills in real-world situations and understand the dynamics of the business environment.
Prepare for Job Applications
When applying for a Business Analyst position, tailor your resume to emphasize your relevant skills, education, and experiences in the field. Highlight your expertise in areas such as data analysis, problem-solving, and business process modeling. A well-crafted resume and cover letter will make a strong impression on employers and increase your chances of landing the desired role as a Business Analyst.
Excel the Interviews
Before attending interviews for Business Analyst positions, conduct thorough research on the companies you are applying to. Understand their business model, industry, and the specific projects they are working on. By being well-prepared and knowledgeable about the company and industry, you can impress the interviewers and increase your chances of securing the desired Business Analyst role.
Ta-Da! Start Your Career
As you begin your career as a Business Analyst, apply for entry-level positions and maintain persistence in your job search. Embrace the opportunity to learn from experienced colleagues, as their insights and guidance can be invaluable in your professional growth. Be open to feedback and continually strive to improve your performance, adapting to new challenges and opportunities.
Becoming a Business Analyst is a lifelong process of learning and improving. Keep yourself updated with the latest trends in the industry, and always be willing to learn new things. Stay open to adapting to new situations and challenges. With hard work and a positive attitude, you can build a successful and fulfilling career as a Business Analyst in Canada.
Also, read Business Analyst Salary in USA 2023.
Top Companies for Business Analysts in Canada
Many top companies in Canada frequently hire Business Analysts. Some of these well-known companies include Royal Bank of Canada (RBC), Toronto-Dominion Bank (TD Bank), Scotiabank, CIBC (Canadian Imperial Bank of Commerce), BMO Financial Group (Bank of Montreal), Deloitte Canada, PwC Canada (PricewaterhouseCoopers), IBM Canada, Amazon Canada, and Microsoft Canada.
However, there are many other good companies across various industries in Canada that also hire Business Analysts. It's essential to regularly check job websites, company career pages, and professional networks for the latest job opportunities and updates from these companies.
Top Positions Offered to Business Analysts in Canada
Business Analysts in Canada have the opportunity to take on various job positions across different industries. The options continue to expand as the field evolves and businesses recognize the value of skilled analysts in their operations and decision-making processes. Some of the top positions offered to Business Analysts in Canada include:
Business Analyst
Senior Business Analyst
Data Analyst
Product Manager
Business Intelligence Analyst
Process Improvement Analyst
IT Business Analyst
Financial Analyst
These positions represent just a few of the diverse career paths available to Business Analysts in Canada.
Business Analyst Average Salary in Canada
In Canada, the average salary for a Business Analyst is around CA$ 79,162 per year or INR 50 LPA. On top of that, they may receive additional cash compensation, which can range from CA$ 3,038 to CA$ 10,313, with an average of CA$ 5,597 or INR 3.5 Lakh.
Please note that the above-mentioned figures are just approximate figures and are completely based on the research. This could completely change on the basis of several factors. The factors affecting the average business analyst salary in Canada include:
Experience of the individual
The sector of the industry
Location of the job
Strength of the company
Educational qualifications
Skills and specializations
These factors, among others, contribute to the variations in the average Business Analyst salary in Canada.
Summing It Up!
The Business Analyst salary in Canada is influenced by their important role in making organizations successful. The amount they earn depends on their experience, the industry they work in, where they work, and the size of the company. As businesses rely more on data and optimization, the need for skilled Business Analysts is increasing. They are valuable because they can understand and solve difficult problems, gather important information, and suggest good solutions, making them essential in Canada's fast-changing and competitive business world.
With the support of iDreamCareer's mentors, Shreya made the ambitious decision to prepare for NEET while simultaneously applying for pre-medicine programs in the US, considering her medical history. Balancing both Indian and US medical entrance exams required impeccable time management skills. Shreya's dedication and resilience paid off as she received remarkable acceptance offers from prestigious pre-med courses in the US, coupled with scholarships. She got accepted to the following Universities: the University of Pittsburgh, Virginia Commonwealth University, the University of Connecticut, Temple University, Stony Brook University, Drexel University, and Wayne University. After thoughtful consideration, she chose Pittsburgh University as her destination to realize her dreams.
Useful Link:
Business Analyst Salary in Canada: FAQs
What is the average salary of a Business Analyst in Canada?
The average salary of a Business Analyst in Canada is around CA$79,162 per year. However, this might change depending on several factors.
How does experience impact the salary of a Business Analyst?
Experience plays a significant role in determining a Business Analyst's salary. Those with more experience generally command higher pay.
Is the salary different based on the location of work?
Yes, the location can affect the salary. Cities with higher living costs, such as Toronto or Vancouver, may offer higher pay than smaller towns.
Do larger companies pay more to Business Analysts?
Yes, larger organizations and multinational companies usually offer more competitive salaries to attract skilled Business Analysts.
What skills make Business Analysts valuable in Canada's job market?
Business Analysts' ability to analyze complex problems, gather insights, and propose effective solutions makes them valuable assets in Canada's competitive business landscape.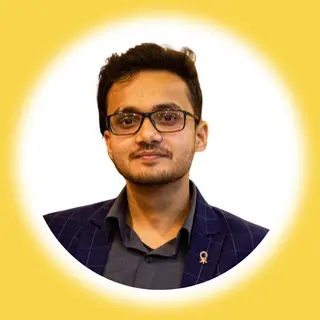 Sushant has been writing since his early days of childhood and currently, he's serving as a Content Writer with iDreamCareer. Sushant has two start-ups of his own and he has been writing content for them since their inception. Apart from that he is passionate about writing which is why he is following his passion for writing with iDreamCareer.