The interest of many international students lies in the Canada Education System. It has been a burning topic in the world of education. There are many education levels in Canada based on their education system. Canada's education system includes private and public schools, including language schools, summer camps, community colleges, technical institutes, high schools, career institutes, universities, and colleges.
According to the Canadian constitution, education is the responsibility of Canada's provincial and territorial government. This means that there are significant differences between the education systems of different provinces. However, education is important to Canadians, and standards across the country are equally high. The Canada Education System includes both public and private schools, including community colleges/technical institutes, vocational colleges, language schools, secondary schools, summer camps, universities, and university colleges.
Because the Canada education system is under the control of the central government, the standard of education in Canada is constantly set at a higher level than in the whole country. The well-managed education system in the province has been strengthened day by day and has gained immense popularity among foreign students.
Do you know?

The Canadian central government spends approximately 6% of its GDP on education, meaning that institutions from kindergarten to high school fall under the government.
Domestic children aged 4 to 5 voluntarily attend kindergarten for 1-2 years. Their classes start at around 6 years old. Depending on the region, secondary schools go up to the 11th or 12th grade. After all these classes, they go to college or university. When choosing a school or educational institution in Canada, a student should consider the size, type, and location of the particular institution.
Overview of Canada's Education System
The Canadian Eduction System for immigrants is the same as it is for citizens. Children have to get schooling till 16 years of age compulsorily. It is divided into four segments-:
Pre-Elementary Level
Kindergarten or the pre-elementary category is the first educational stage in the country. It is available for children between four and five years before commencing elementary education. It is compulsory in Nova Scotia and New Brunswick, while it is optional in all other regions. It's offered across private, public, and federal schools in Canada and the first year is mostly free. Some provinces even provide extra years without any charges. Quebec, for instance, provides kindergarten education at zero costs for people from lower-income backgrounds or even for specially-abled kids. Children enjoy a more satisfying educational curriculum while learning basics like counting, art, reading, playing with peers, music, reading, etc.
Primary Level
Primary education in Canada is compulsory for kids, right from Grade 1 onwards. It is usually at six-seven years and goes on till Grade 6 (when the children are 11-12 years old). There is one teacher who instructs them on all the subjects at this level. Special classes are also provided upon request. The pre-elementary stage has subjects like Mathematics, Reading, Science, History, English Language or French (in provinces like Quebec), Social Studies, Music, Art, and Physical Education.
Secondary Level
Secondary Canadian education comes with junior high school and high school sub-categories. The former is two years, comprising Grades 7 and 8. Students gradually adjust to changing teachers and classrooms while preparing for the advanced level of difficulty. The high school covers four years until Grades 11 or 12 or 16-18 years, depending upon the province and other factors. Students should compulsorily remain till 16 years of age in school. The law in New Brunswick and Ontario states that they should study until 18 when they get high-school diplomas. Quebec mandates secondary education till Grade 11, and this is followed by the CEGEP (publicly funded college, exclusive to Quebec) or the two-year pre-university curriculum.
Post-Secondary Level
After high-school graduation, Canadians can start applying to universities and colleges. Colleges in the country are majorly trade schools or community colleges which are smaller. Many Canadian students go to college as a means of preparation for university studies. They also get credits that are transferable to their university programs. Universities offer higher education to Canadians with diverse subjects, courses, and academic degrees on offer. The structure is similar to the US, beginning with a UG degree, followed by a postgraduate course, and culminating with a Ph.D. qualification. In the case of public colleges and universities, they receive provincial government sponsorship. The remainder is covered by research grants, federal government sponsorship, and nominal tuition fees from students.
Benefits of the Canadian Education System
Here are some of the characteristics of the Education System in Canada-
Federal Responsibility: Education is the responsibility of each province and territory, but there are specific national standards and guidelines.
Public Education: Most schools in Canada are publicly funded and offer free education to citizens and permanent residents.
Bilingual education: English and French are official languages ​​in Canada, and many schools offer bilingual education programs.
High academic standards: Canada has a well-respected education system with an emphasis on high academic standards, diverse curricula, and technology integration.
Strong focus on student well-being: Schools place a strong emphasis on student well-being, providing support for physical and emotional health, as well as social and academic development.
Diverse Education Options: Canada offers a wide range of education options, from public and private schools to alternative and vocational schools. Higher education institutions include universities, colleges, and vocational schools.
Explore in-depth details about studying in Canada
Future of the Canadian education system
The future of Canada's education system is expected to be shaped by a variety of factors, including technology, globalization, and demographic change. Here are some statistics that shed light on the future direction of Canada's education system:
The rise of online learning: According to the eLearning Industry report, the online learning market in Canada is expected to reach $1.76 billion by 2023.
Growing demand for skilled workers: Canada's aging population and growing demand for skilled workers are expected to drive the need for vocational and technical schools.
Emphasis on STEM Education: In Canada, there is an increasing emphasis on STEM (Science, Technology, Engineering, and Mathematics) education with an emphasis on preparing students for future employment opportunities in these fields.
International Student Enrollment: Canada is becoming an increasingly popular destination for international students, with the number of international students in Canada expected to reach over 700,000 by 2023.
Importance of mental health: The importance of mental health and well-being in the education system is expected to continue to grow with an emphasis on support and resources for students.
Expanding Early Childhood Education: The Government of Canada is committed to expanding early childhood education to make quality child care more affordable and accessible to families.
Challenges of the Canadian education system
No wonder, studying in Canada offers a variety of opportunities because of its high-quality education system. Although the quality of education in Canada is very high, yet it holds some criticism. Following are some –
Funding Inequality: There is a disparity in funding between schools in different provinces and territories, resulting in unequal access to resources and educational opportunities for students.
Teacher shortages: Canada faces teacher shortages in some subjects and regions, particularly in remote and rural areas.
Conflicting educational standards: Although there are national educational guidelines in Canada, the quality of education can vary by province and territory, resulting in conflicting educational standards.
Integrating Technology: Integrating technology in the classroom can be a challenge, with some schools struggling to provide adequate resources and training for students and teachers.
Inadequate support for students with special needs: Canada's education system has been criticized for not providing adequate support and resources for students with special needs, including disabilities, learning disabilities, and mental health issues.
Increasing class sizes: Increasing class sizes and cuts in education funding are putting pressure on teachers and raising concerns about the quality of education and the ability of schools to meet the needs of all students.
Access to higher education: The cost of higher education in Canada can be extremely high, raising concerns about access to higher education and student debt.
Summary
According to the Canadian constitution, education in Canada is a territorial responsibility, which can be understood given the significant differences between the education systems of the various provinces. However, Canada's education system is equally high across the country. To learn more about the Canadian education system or how to study in Canada as a foreign student, you can consult iDreamCareer.
iDreamCareer has 20+ years of experienced career counselors who will work with you one-on-one to help you create a plan to achieve your goals. With iDC, you can take advantage of a range of resources and tools to help you discover your strengths, interests, and career goals.
Talk to our study abroad experts to find out for yourself! We have helped several brilliant but confused minds to choose the most suitable career. We have helped many students like Anjana Prasanna who was not very confident about her abilities. Later, with the help of career guidance support from our study abroad experts, she received an offer from King's College London! We have helped several young confused minds like Aayush and Tapan to choose the most suitable career for them.
Useful Links:
Canada Education System: FAQs
What is the education system in Canada?
The education system in Canada is divided into elementary, middle, and post-secondary levels, with each level having its own set of rules and standards. The education system is publicly funded and overseen by the federal, provincial, and territorial governments.
Is education compulsory in Canada?
Yes, in most provinces and territories, education is compulsory for children between the ages of 6 and 16. Some exclusions apply.
Is studying in Canada free?
No, studying in Canada is not free. However, tuition and fees vary by institution and program, and there are financial aid options such as scholarships, grants, and loans.
Which province in Canada has the best education system?
Toronto, which ranks at the position in the Best Cities for Students in 2023 by the QS WUR, is considered to be the best province for the best education system.
How long is the school year in Canada?
The academic year in Canada usually runs from September to June, with a summer vacation of about 2 months. Exact dates vary by province or territory.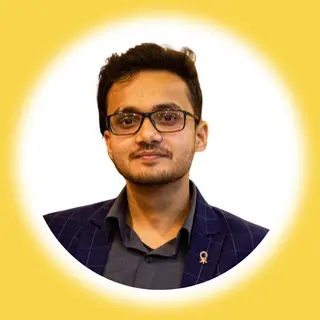 Sushant has been writing since his early days of childhood and currently, he's serving as a Content Writer with iDreamCareer. Sushant has two start-ups of his own and he has been writing content for them since their inception. Apart from that he is passionate about writing which is why he is following his passion for writing with iDreamCareer.