In recent times, the United Kingdom has become a thriving center for data science, attracting people who want to learn and advance their careers. Data science courses in the UK combines statistics, computer skills, and specialized knowledge, and it's crucial in many industries for making decisions and sparking innovation. The need for insights from data is growing rapidly in areas like finance, healthcare, and technology. That's why having well-structured data science courses is incredibly important.
In the UK, many educational institutions have realized how valuable data science is and have started offering various courses to cater to the needs of both beginners and experienced data scientists. These courses range from basic programs for those new to data to advanced master's and doctoral programs for those who want to do cutting-edge research. What's great is that you can choose a program based on where you want to study, whether in busy cities like London, Manchester, and Edinburgh or in quieter towns and rural areas.
In this informative blog of data science courses in the UK, we'll dive into the wide range of educational options available. We'll think about things like what they teach, the knowledge of the teachers, how they connect with businesses, and what each school is particularly good at. Whether you're just starting your journey to become a data scientist or you're already experienced and want to learn more in this world of data, the courses in the UK promise to give you the information and abilities you need to do well in this fast-changing and essential field.
Why Pursue Data Science Courses in the UK?
Studying in the UK is surely among the top choices of the students. It offers a plethora of work and career opportunities. And, when it comes to data science courses in the UK, both learning and earning go hand in hand. Let's look at the below stats to comprehend the potential reasons to study data science courses in the UK:
Promising Job Market: The field of data science is witnessing exceptional growth, with a projected. This growth rate surpasses the average for all occupations, indicating a strong demand for data scientists in the job market.
Abundant Career Opportunities: Over the next decade, a huge number of job openings for data scientists are expected to emerge annually.
Sustained Demand: Many of these job openings are the result of data scientists transitioning to different fields or retiring.
Industry Connections: Many UK universities and institutions have strong ties with industry partners, providing students with practical exposure and networking opportunities.
Diverse Learning Environments: The UK offers a diverse range of educational settings, from urban centers like London to quieter towns.
The UK has a renowned education system in the world, read more at UK's Education System.
Overview of Data Science Courses in the UK
Data science courses in the UK are made to help students learn what they need to be really good at this fast-changing field. These courses let you pick the top specializations so they can work for all kinds of people who want to become data scientists.
Top Specializations for Data Science Courses in the UK
Data science courses offer some of the top specializations in the field of study. These specializations help you pick out the best-aligned domain for yourself. Here are some of the top specializations for the data science courses in the UK:
Machine Learning: Focuses on algorithms and techniques for developing predictive models and artificial intelligence systems.
Data Analytics: Concentrates on extracting meaningful insights from data to drive business decisions.
Big Data: Deals with the handling and analysis of large-scale data using tools like Hadoop and Spark.
Data Engineering: Emphasizes data pipeline development, data warehousing, and data infrastructure.
Business Intelligence: Combines data analysis with business strategy to inform organizational decisions.
Natural Language Processing: Specializes in understanding and processing human language data.
Deep Learning: Concentrates on neural networks and their applications in complex data tasks.
Programs and Their Duration
Data Science courses in the UK offer you different academic programs at different academic levels. In this section, we will be looking at the different types of academic programs offered and their course duration. Here are some of the basic details:
| | |
| --- | --- |
| Types of Programs | Duration of the Courses |
| Bachelor's Courses | 03-04 Years |
| Master's Courses | 01-02 Years |
| Doctoral Programs | 03-05 Years |
| Diplomas and Certificates | A few months to a year |
Eligibility Criteria for Data Science Courses in the UK
The eligibility for who can join data science courses in the UK is different depending on which course and university you choose. For better classification, we have divided the eligibility criteria into two parts – academic qualifications and admission requirements. The educational requirements for different academic courses are:
Academic Qualifications
Here is a general overview of the academic qualifications required for the different data science courses in the UK:
For an undergraduate degree, the students must have passed 10+2 from a recognized board or a university. Some universities might ask for good grades in maths or computer subjects.
For a postgraduate degree, the students generally need an undergraduate degree in related fields like maths, computer science, or engineering.
For a doctoral degree, the students often need a master's degree in the related field. However, in some exceptional cases, an undergraduate degree with a high GPA can also be accepted.
For diploma and certificate programs, the academic qualification depends on the academic level of the course.
You can also enroll in the top data science courses through the Autumn, Spring, and Summer Intakes in the UK.
Documents Required for Admission
Just fulfilling the academic qualifications is not enough when it comes to studying abroad. You have to present a certain set of valid documents before or at the time of admission to confirm your candidature. A list of the set of documents required are mentioned below:
Academic certificates
Admission Form
Student Visa
Financial Documents
Remember that each university or college can have its own rules, so it's important to check the specific requirements for the program and school you're interested in. They might also consider things like your work experience or have interviews as part of the admission process, especially for master's and PhD programs.
Best Universities for Data Science Courses in the UK
Moving in chronological order, it is high time we should be seeing the list of the top universities offering data science courses in the UK. The United Kingdom is home to several prestigious universities that offer excellent data science courses. The "best" university for you may depend on various factors, including your specific interests, career goals, and location preferences. Here is a list of the top universities offering data science courses in the UK:
| | |
| --- | --- |
| Name of the University | QS World University Rankings |
| University of Cambridge | 02 |
| University of Oxford | 03 |
| Imperial College London | 06 |
| University College London | 09 |
| University of Edinburgh | 22 |
| University of Manchester | 32 |
| University of Bristol | 55 |
| University of Warwick | 67 |
| University of Glasgow | 76 |
| University of Southampton | 81 |
Want to explore more about these universities? Read more at Top Universities in the UK.
Students are advised to consider factors such as program curriculum, faculty expertise, industry connections, location, and specific interests when choosing the right university for their data science education.
Cost to Study Data Science Courses in the UK
The cost of studying data science courses in the UK can vary widely depending on factors such as the type of program, the university or institution, your nationality, and whether you choose to study full-time or part-time. Here's a breakdown of the different types of costs associated with studying data science in the UK:
Tuition Fees
Bachelor's Degree: £15,000 to £30,000 per year
Master's Degree: £15,000 to £40,000 per year
PhD Degree: £10,000 to £30,000 or more per year
Living Expenses
£800 to £1,500 or more per month
Study Materials
£300 to £500 per year
Miscellaneous
£5,000 to £10,000 per year
Please note that the above-mentioned figures are rough estimates and can vary based on several factors like personal preferences, location, and more.
Scholarships to Study Data Science Courses in the UK
Studying data science in the UK can be tough on the wallet, especially if you're from India. But don't worry, there are ways to get help with the money part. Here are some things you can think about:
| | |
| --- | --- |
| Scholarship Name | Areas Covered |
| Nursing and Midwifery Council (NMC) Scholarships | Most scholarships are fully funded, covering the tuition fees, airfare, and living allowances for the students |
| Chevening Scholarships | Tuition fees, monthly stipend, travel costs, and other benefits, up to GBP 18,000 |
| British Council Scholarships | Usually covers allowances like tuition fees, monthly stipends, and other benefits up to £10,000 per year |
| Inlaks Shivdasani Foundation Scholarships | This scholarship is available from multiple sources, and the amount depends on the needs of the students. up to $100,000 |
| NHS (National Health Service) Bursaries | Varies depending on factors like course type, location, and personal circumstances |
| Charles Wallace India Trust Scholarships | Usually cover allowances like tuition fees, monthly stipends, and other benefits up to £500-600 per month |
To view the list of more scholarships, please visit our blog Scholarships for Indians to Study in the UK.
Remember, every scholarship is different, so make sure to look at the rules and deadlines for each one. Then, apply to the ones that make the most sense for you.
Career Opportunities After Data Science Courses in the UK
After pursuing data science courses in the UK, people are ready for lots of good and important jobs. These jobs need skills in math, programming, and knowing about different fields. Data scientists are wanted in many industries because they help with making choices based on data, guessing what will happen in the future, and solving tricky business problems.
Here are some of the top career opportunities available:
| | |
| --- | --- |
| Popular Career Options | Average Annual Salary |
| Data Scientist | £55,501 |
| Machine Learning Engineer | £66,238 |
| Data Analyst | £38,140 |
| Business Intelligence Analyst | £50,761 |
| Data Engineer | £58,074 |
| AI Research Scientist | £50,646 |
| Quantitative Analyst | £1,02,081 |
| Healthcare Data Analyst | £38,707 |
| Marketing Analyst | £28,000 |
| Cybersecurity Analyst | £48,979 |
You can also check out the complete details regarding How to Become a Data Scientist here!
These job choices show that data science skills are useful in many areas like money, health, advertising, and technology. The UK has lots of jobs in these fields, and it's known for having really good schools, making it a great place to start a career in data science.
Final Words!
Lastly, studying data science in the UK opens up many exciting opportunities in the world of data and technology. The UK has great universities and lots of options for students to choose from. Whether you like busy cities like London or the tech hubs in Manchester and Edinburgh, there's a place for you.
The UK is known for its top-notch education and strong connections to businesses, so when you finish your studies, you'll be ready to solve real-world problems and make a difference in different industries. The need for data experts is growing everywhere, so studying data science in the UK not only gives you a good career but also lets you be part of the cool things happening in the data world.
For more assistance reach out to iDreamCareer! We have helped several young potential students like you! Here is our success story out of many:
Ananya Malhotra, hailing from Delhi's Mother's International School, achieved her dream of pursuing a Master's in Public Policy at the esteemed American University for Fall 2023. Her dedication led her to secure a $14,500 scholarship from AU and a 25% scholarship from CMU. Guided by iDreamCareer's expertise, Ananya's unwavering spirit paved her path to academic excellence. This transformative journey showcases the fusion of dreams and hard work, inspiring us all.
Useful Links
FAQs
Which data science course is best in the UK?
The best data science course in the UK often depends on your specific goals and background, but programs like a Master's in Data Science or Data Analytics at reputable universities such as the University of Oxford, Imperial College London, or the University of Edinburgh are highly regarded.
Is the UK good for data science?
The UK is indeed a good destination for data science studies, with a strong academic and industry presence in the field.
How can I study data science in the UK?
To study data science in the UK, you typically need a strong background in mathematics, statistics, or a related field, and you can apply directly to universities offering data science programs.
Which city is best for data science in the UK?
Cities like London, Edinburgh, and Manchester are among the best for data science in the UK due to their thriving tech sectors and numerous job opportunities.
Is it difficult to get a Data Science job in the UK?
While the competition for data science jobs in the UK can be fierce, the demand for skilled data scientists is high, so with the right qualifications and experience, you can find rewarding opportunities in the field.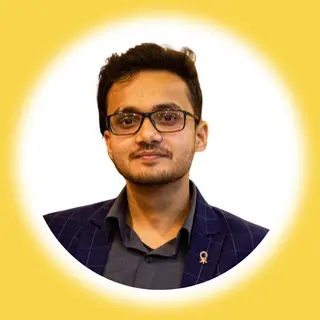 Sushant has been writing since his early days of childhood and currently, he's serving as a Content Writer with iDreamCareer. Sushant has two start-ups of his own and he has been writing content for them since their inception. Apart from that he is passionate about writing which is why he is following his passion for writing with iDreamCareer.