10th ke baad kya karna hai ye soch kar pareshaan ho? Don't worry, many other students are in the same dilemma. Deciding your career path after high school can be a bit challenging, as this is gonna be the fundamental step of your academic career. But, the good news is that you have lots of career options after the 10th available, and this is the time to explore and figure out what will be the right fit for you.
Do you know?

According to a report published by the Ministry of Education, Science, and Arts have been the most popular streams among students over the last 10 years.
In this blog, we're going to break down the top career options after 10th for you. We'll take a closer look at the fields of arts, commerce, and science for your understanding. We'll also highlight some great career options after 10th for girls. But that's not all! We'll provide you with a comprehensive list of career options after 10th to ensure you have all the information you need. So, just keep reading to unleash this mystery and set you on the path to a successful and fulfilling future. Your journey starts here!
Are You Confused About Your Career After 10th?
Well, the first thing that you should be doing is not worrying at all. You must have heard this famous comic line 'Sabse pehle to aapne ghabraana nahi hai' if you love watching cricket. We are here to cover your doubts and queries. We will try to streamline all the top career options after 10th to align with your interests and passion. First, let's discuss what are the top options for you:
You can consider continuing your education and enroll in +2 for higher education.
You can opt for the top Diploma Courses After 10th to build your skills in a particular domain.
If not a diploma, you can also opt for certain certificate courses or IT courses after 10th.
You can also take up jobs such as entry-level jobs, government jobs, or even start a business.
For more details regarding the courses, you can also read the blog Courses After 10th for more clarity. But what about stream selection after 10th? Or probably you wanted to know 'Which Stream is Best After 10th'?
Which Stream is the Best After 10th?
Deciding which stream is the best after your 10th class is a bit like choosing your favorite ice cream flavour – it depends on what you like to have. There's no one right answer because it's all about what you enjoy learning and reading, what you're good at, and what interests you the most.
If you love science, you can explore the mysteries of the natural world. You might end up as a doctor, engineer, or researcher.
If you're a creative person, art is a great option. It lets you express yourself through writing, art, or even psychology, and you can have careers in things like writing, design, or counseling.
If the business and finance world interests you, then commerce is the way to go. You can become a Chartered Accountant (CA), work in banking, or manage companies.
The best stream is the one that matches your passion and interests. So, take some time to think about what you love, what you're good at, and where you see yourself in the future.
Discover More by accessing the Free Career Dashboard
This will help us share relevant information with you.
Top Career Options After 10th in Different Streams
We always have an argument with our family members and relatives and sometimes even with our friends about which stream has more career opportunities. Well, we are living in the 21st century, not in the 19th or 20th centuries anymore. Now, any stream that you choose has an endless number of career options available. Not only this, but the career switching has also not been this seamless as ever!
Well, in this section, we will be looking at the top career options after 10th in different streams. So, without any further delay, let's get started!
Career Options After 10th in Arts
Think of Arts like a big palette of colours where you can choose from various careers. Arts has something for everyone. It doesn't matter if you love literature, history, or any form of art. Here is the list of the top career options after 10th that you can opt for:
Students can refer to our blog Top Arts Courses After 10th for more detailed information.
So, remember, Arts is more than just beautiful pictures and poems. It's a world full of opportunities where you can follow your passions and create your colourful career path!
Career Options After 10th in Science
Hey there, future scientists, and innovators! If you've finished your 10th standard and are thinking about going into science, get ready for an exciting adventure. Science is all about learning how the world works and making a real difference. Here are some top career options after 10th in science along with their popular job roles associated in India:
For more details, visit Top Courses After 10th Science.
So, Science isn't just about lab coats and complicated equations. It's about discovering, exploring, and making the world better. There are lots of career options after 10th in science, and your journey in science will be both challenging and rewarding.
Career Options After 10th in Commerce
Commerce is not just about numbers, it's about understanding how money moves around, making smart choices, and exploring lots of career options. Here are some interesting lists of career options after 10th in commerce you can think about:
There are several benefits of pursuing Commerce Courses After 10th! Are you still confused about which stream to choose? Let's proceed further now.
Top Picks for Students after 10th Class
In the last decade, most students after the 10th grade preferred Science and Arts. The number of students choosing Science and Arts increased from 31% in 2012 to over 40% in 2022. However, Commerce was less popular, with only 14% of students selecting it. In 2012, 30.9 lakh students opted for Arts, which grew to 40 lakh in 2022, and Science had 30.7 lakh students in 2012, increasing to 42 lakh in 2022. Interestingly, more students in South India liked Science, while Arts were favored in states like Tripura, Gujarat, Punjab, and Rajasthan. Commerce was popular in Karnataka.
These choices were likely influenced by factors like local literacy rates, parents' education, job prospects, etc. The report also noted an increasing interest in vocational courses after 10th , indicating a need for more higher education seats. Moreover, more students scored above 60% in Class 10 and 12.
Looking for guidance experts? Connect with them now at Career Counselling in Delhi.
Government Jobs After 10th
Are you looking directly for government jobs after 10th? Well, we have got you covered too! Several government sectors offer excellent chances of employment for 10th-pass students. When you have completed your 10th, there are several central government jobs that you can apply for. In this section, let's look at the central government jobs available for 10th-pass students. They can find jobs in the following sectors:
| | |
| --- | --- |
| Indian Bank Security Guard | India Post |
| RBI Security Guard | SSC Selection Post |
| SSC GD Constable | SSC MTS |
| GSI Driver | Delhi Police MTS |
| IOCL Technical Attendant | ITBP GD Constable |
| Indian Coast Guard Navik DB | BSF RO |
There are several more government career options after 10th available for the students. For more details regarding these jobs, students are kindly advised to visit the official websites of these sectors.
Also Read: Best Computer Courses After 10th
Best Career Options After 10th for Girls
The best career options after 10th rarely depend on the gender of the students. Anyone can choose to pursue the course and career according to their choice and want. However, girls are expected to be more on the creative side (not typecasting anything). So, girls can try many things from the list of the best career options after 10th, such as
Diploma courses in home science, culinary arts, fine arts, nursing, architectural engineering, etc.
Certificate courses in fashion design, interior design, graphic design, IT courses, and more.
They can also look for the top job roles available in the Central Government jobs.
Why Do You Need Career Guidance After 10th?
Getting career counselling after the 10th class is very important for children at an early stage. It's important because it helps you make informed choices about your academic options. When you're at this stage, you might not be completely sure, and that's perfectly okay.
Career guidance can assist you in figuring out what you're interested in based on several parameters and psychometric assessment reports. Here are some of the important pointers which specify the need for a career counsellor:
It will help you gain a better understanding of yourself, including your interests, strengths, values, and personality traits.
Career counseling provides clarity by narrowing down your choices based on your skills, interests, and goals.
Career counselors possess a wealth of knowledge about various industries, job trends, educational programs, and skill requirements.
Career counseling helps you discover and unlock your full potential. By recognizing your unique strengths and talents, a career counselor can guide you towards career paths that allow you to thrive and excel.
For more relevant information, read the full blog at Need for Career Counselling.
That's All for Today!
In this blog regarding the top career options after 10th, you have come across several things. We talked about the confusion regarding your career after 10th, top career options after 10th in arts, science, and commerce. We also had a look at the top government jobs after 10th, and the list of the best career options after 10th for girls. Well, we have provided you with enough information needed to make an informed decision.
Unlock your child's potential with iDreamCareer! Our expert counselors, with over 20 years of experience, have successfully guided 1 million+ students towards top schools in India. From personalized psychometric assessments to in-depth career reports, we offer a range of programs starting. Explore 550+ career paths, colleges, and scholarships with our Career Encyclopedia. Don't miss out on the opportunity to provide your child with absolute clarity on their strengths and suitable career paths. Act now and empower your child's future!
Career Options After 10th: FAQs
Which option is better after 10th?
The best word is subjective, we have already provided you with all the possible career options after 10th across the several streams. Based on your interests and passion, pick out the one that aligns with your future goals.
What should I do after the 10th for a high salary?
You can either continue pursuing your higher secondary education or consider upscaling your skills via the top diploma and certificate courses available. A good course, that matches the demand of the market, is good enough for your financial future.
Which is the easiest stream after the 10th?
First of all, you need to make this clear in your mind that nothing is the toughest or the easiest – they are subjective terms. Anything that you find your interest in can be considered good and easy for you.
What is the best option for a career?
Anything that aligns with your career goals and where your interest lies can be considered as the best option for your career. Pick out the courses based on the stated combination and you will find the best one for your career.
Which job has a bright future?
Nowadays, jobs in technology, AI, stock markets, and anything similar are expected to have a bright and demanding future ahead. Rest, it all depends on the demands of the market.
Discover More by accessing the Free Career Dashboard
This will help us share relevant information with you
Trending Posts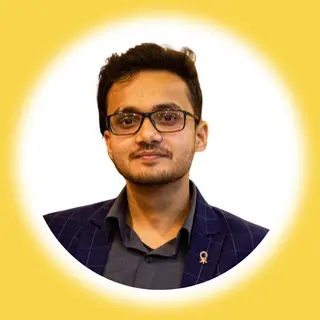 Sushant has been writing since his early days of childhood and currently, he's serving as a Content Writer with iDreamCareer. Sushant has two start-ups of his own and he has been writing content for them since their inception. Apart from that he is passionate about writing which is why he is following his passion for writing with iDreamCareer.