Graphic designers work on the websites you visit, the advertisements you see, the movies you watch, the games you play, and the packaging & logos of the products you buy. And while an eye for design can't necessarily be taught, most graphic designers have attended an art or design school to get where they are in their careers. This blog is all about a career in graphic design and how you can pursue one!
Who is a Graphic Designer?
Graphic designers are artists who design art in print & electronic media, such as magazines, television graphics, logos, and websites. They create visual concepts, by hand or using computer software, to communicate ideas that inform and inspire consumers. They develop the overall layout and production design for advertisements, brochures, magazines, and corporate reports.
Job Opportunities
Graphic designers may also be employed by advertising firms, design companies, publishers and other businesses that need designing professionals. Most designers can earn bachelor's or post-graduation degrees, these education programs help them to develop better technical skills, and they are able to create portfolios of their work that can help them bag easy employment after education.
Graphic designers have an opening in a lot of industries like the Advertisement industry, Print industry, Web designing industry, etc. New designers should be aware of tools such as Photoshop, Gimp, Flash, Dreamweaver, Fireworks, Illustrator, Blend or more. But within 3 – 4 years of experience the career of a designer slows down a bit. Designing is more of an individual genius than teamwork.
Salary Structure
After a good experience of around 6 Years in the industry, the salary of a designer gets stagnated to a level of INR 4 – 5 lacs p.a. However, with the advent of the internet, there is a huge scope of freelance designing for multiple clients even while working for a specific company. You can also create, run & manage your own campaigns on sites like Instagram, WordPress, Blogger, etc. and earn extra revenue by hits, likes & visitors.
Roles & Responsibilities
A career in graphic design offers a number of opportunities and in a variety of sectors. Graphic designers have the following responsibilities in their jobs:
Meet with clients to determine the scope of a project
Advise clients on strategies to target the type of customers
Determine the message the design should portray
Create images that can identify a product or send a message
Develop graphics for illustrations, websites, and logo
Select the layout, text, images, and colors for the design
Presentation of the design to the clients or the employer
Help with changes recommended by the clients as per their need in the final design
Thorough checking of the designs for any mistakes before printing or publishing.
A career in graphic design can help you expand your options to include a diverse choice of creative careers that can help you gain leadership positions in big creative organizations like advertising agencies and industrial design firms. Thus opting for a degree in graphic design or related field would open doors for endless opportunities. Listed below are just a few jobs you can get with a degree in graphic design:
Art or Creative Director
Architecture and Engineering Drafter
Video and Film Editor
Graphic Designer
Product or Industrial Designer
Marketing Manager
Campaign Manager
Multimedia Artist or Animator
Technical Writer
Web Designer
Education Requirement
To pursue a career in graphic design, you must go for a Bachelor of Fine Arts or a Bachelor of Design program that will train you into a well versed graphic designer. Usually, universities offer a 4 Year program after 10+2; in a few cases, you can also apply directly after 10th Grade. There are appropriate polytechnics across India to apply for marketable courses.
The free structure for a Bachelor's Degree in India will be an expense of INR 4 – 6 Lacs, whereas a Diploma or an Independent course would cost anything around INR 2 – 4 Lacs. For International Colleges, depending on your course & college, the fee structure may vary between INR 15 – 40 Lacs.
Some colleges and universities offer Bachelor of Fine Arts in Graphic Design programs. These 4-year degree programs equip students with technical and artistic skills necessary for entry-level employment or even higher positions in graphic designing. Curricula are comprised heavily of design coursework, as well as liberal arts instructions. Courses may include:
Typography
Book designing
Drawing
Advanced graphic design
Computer-assisted design
Digital media
Photography
A career in graphic design
Top institutes in India for Graphic designing
Top international Institutes for Graphic designing
Higher studies in Graphic Design
If you want to pursue a career in graphic design, you can also further your studies by going for a Ph.D. A Doctorate in Graphic Design programs are very rare, but they do exist. Some courses to expect in a doctoral degree program in graphic design might include:
Advanced typography
Digital design
Web design
Interactive design
Research methods for graphic design
Photography
Top colleges for the Doctorate Program
Conclusion
A career in graphic design is one of the most popular professions that a lot of people with creative quality and skills take on these days. If you think you have the potential and the imagination, you should definitely go for it. It is not easy to succeed in a career in this field, so you either have to be really confident or develop rare skillsets or go for higher research-based education. The competition in graphic design is fierce but the demand is widespread as well.
Also Read: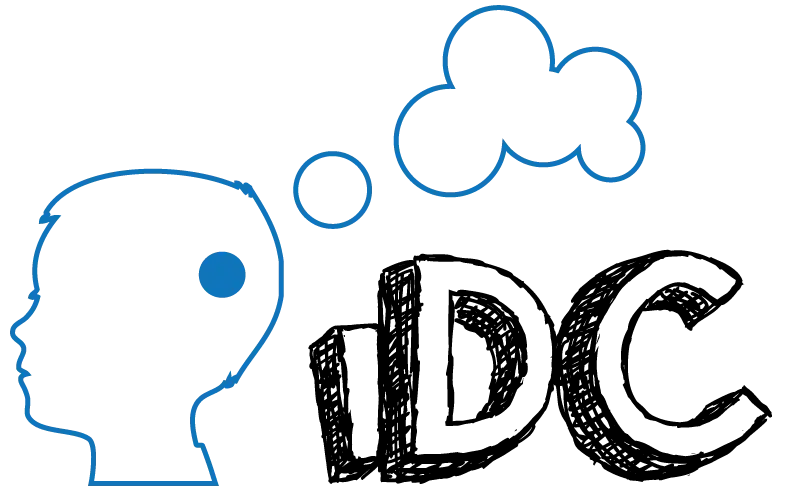 The iDC Editorial Team brings in a collective work experience of more than 25 years in diverse fields spanning from career counselling, management consulting, engineering, and technology to science, finance, and humanities. The team's key competencies are in research and analysis of careers, jobs, and industries. The team boasts a few best-in-class writers on careers and education.