Are you fond of pen and paper? Pfff… who writes with a pen anyway today! Wondering about what content writers do? It's partly what I am doing right now. This is also theoretically WRITING per se. Corporate blogging is also a type of content writing.
.
.
Can you come up with creative descriptions for common objects used in our daily lives? Well, that's not all. We will talk about technical content writing, creative content writing, copy-content writing and more. Hold on to your braces!
.
If You Opt For ..
an industrial role in content writing, you may have to coordinate your work as a technical writer, content writer, editor, blog writer, brand consultant, author, copywriter, journalist, press officer, scriptwriter, speech-writer, songwriter etc. with your colleagues like marketing personnel, PR personnel, art directors, designers, and other professionals.
.
As most companies today are expanding their outreach through digital or Internet media, you may need to know how to increase online search traffic (increase the chance of people discovering your writing first while searching online on a particular topic). This strategy is more commonly known as SEO (Search Engine Optimization) today.
.
.
Have you ever..
seen the booklet that came with your Xbox or Playstation? Or maybe your desktop PC or laptop? Such descriptive literature by technical content writers (textual or graphic or both) play alongside every gadget/car/software etc. or any type of product that needs precise description for the users.
.
There's no specific niche for writer jobs in the industry today. Content writers may work in any industry across all business verticals, technically. Let's play around a little more with this, what say?
.
.
Some Content Writers May Work ..
in the media-advertising sector (hah! you know that, right?) or on trans-language projects viz. translations. Or even government agendas, action plans and policies.
.
Whenever information is conveyed in writing at work, content writers are at play!
.
Writers even work in the healthcare software industry or even agro-based sectors. They can be known as technical content writers, but different companies will have different role names.
.
Think of anything, really.
.
Do up a search in Indeed, Jora or Naukri with the keyword "content writer". See what opportunities come up. You'll be surprised to see the kind of offers companies are making.
.
Even, resume writing is a type of technical content writing and is a high-selling business. The booming roles are, although, in software development, engineering and healthcare.
.
Whether or not you are a convincing & compelling writer, you may excel as today writing is about predefined structure and runs on minimalist principles!
.
.
How to Become a Content Writer?
Hmm..that's somewhat of a moot question. Let me give you a moot answer!
.
You can become one in any way you like. There's no pre-requisite at all for most industries. However, you may opt for some SEO based certifications and open courses to smoothen out your path a little bit.
.
There is no course that will prepare you specifically for this discipline as an industry-ready professional. As formal education is not necessary, Content Writers usually gather knowledge & skills from past experiences. There are no set training standards in this field.
.
This page can elaborate a little more on this. Just type "WRITER" there.
Content Writer Jobs
You will get many work roles with publishing agencies, advertising agencies, marketing agencies, consulting companies, software companies, media houses, film production units, content marketing/vending companies etc. as a:
.
Content Writer
Blog Writer
Proofreader
Editor
Content Editor
Copywriter
Press Officer
Journalist
Brand Consultant
Song Writer
Story Board Artist
Story and Script Researcher
Content Designer
You may also work as a freelance Content Writer working independently and gather work contracts from various companies to develop innovative and original textual/graphical content for them.
.
As a technical content writer, you may join as an Intern and then grow up to roles like:
Documentation Specialist
Text Engineer
Technical author
Research Technical Writer
Technical Manual Writer
Scientific Writer
Academic Writer
Technical Editor
User Documentation Specialist
Technical Describer
Technical Content Writer
Technical Specification Editor
.
.
Content Writer Salary
You can look forward to earning much more if you can freelance initially and then set up your own business in this field.
.
However, in a job role:
At the entry-level: you may expect about 5,000.00 – Rs. 15, 000.00 or more per month.
After having 1-6 years of experience, you may expect about Rs. 10,000 – Rs. 20, 000 per month or more.
After having 6-12 years of experience, you may expect about Rs. 25,000 – Rs. 40,000 per month or more.
At the senior level, with 15+ years of work experience, you may expect to get about Rs. 45,000 – Rs. 1,00,000 per month or even more depending upon your job role and the industry you are working in.
.
.
It's a wrap!
Content writing is a booming industry today in terms of number of work opportunities and job roles. Nevertheless, career guidance, planning and development is not cakewalk. It has its own tribulations. So, tread lightly there. Joining hands with iDreamCareer now would be a great idea. Will not hurt your pocket at all, if you're thinking!
.
When you're not doing anything else, read these:
Hubspot's Content Marketing Guide. It's a PDF.
Carleton University's short intro to the life of a Web Content Writer. This is also a PDF.
.
.
[latest-selected-content limit="4″ display="title" titletag="b" url="yes" image="thumbnail" elements="3″ css="four-columns align-left as-overlay tall dark hover-zoom" type="post" status="publish" orderby="dateD"]
.
.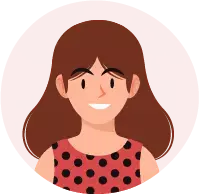 With a Master's in Biophysics-Biostatistics, Sreenanda acquired professional experience in computational proteomics of human molecules. She is currently working with the Research and Data Team at iDreamCareer.