Are you the one who wants to establish your career in the journalism industry? Do you want to be a news writer or want to be a reporter? Then you may consider pursuing journalism courses!
In this digital age, it includes e-magazines, e-newspapers, and various social media platforms. The digital age has arrived which challenges traditional media to access the internet and make money through their digital forums. This is where many opportunities come from for those who wish to study journalism as a career.
Through this post, we bring you a comprehensive list of popular journalism courses, fees for each journalism course, journalism courses after 12th, courses after graduation, course details, duration of the course, and much more.
Journalism course details
Following are some of the highlights about journalism course: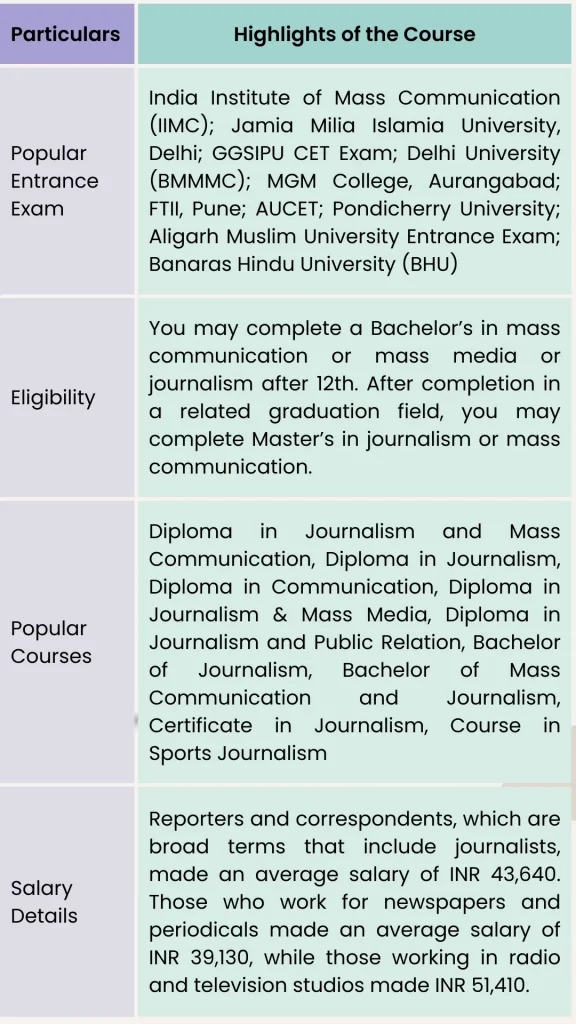 List of journalism courses after 12th
For those who want to do journalism, there are plenty of bachelor's degrees, diploma and certificate courses available worldwide. Here is a complete list of journalism courses after 12th: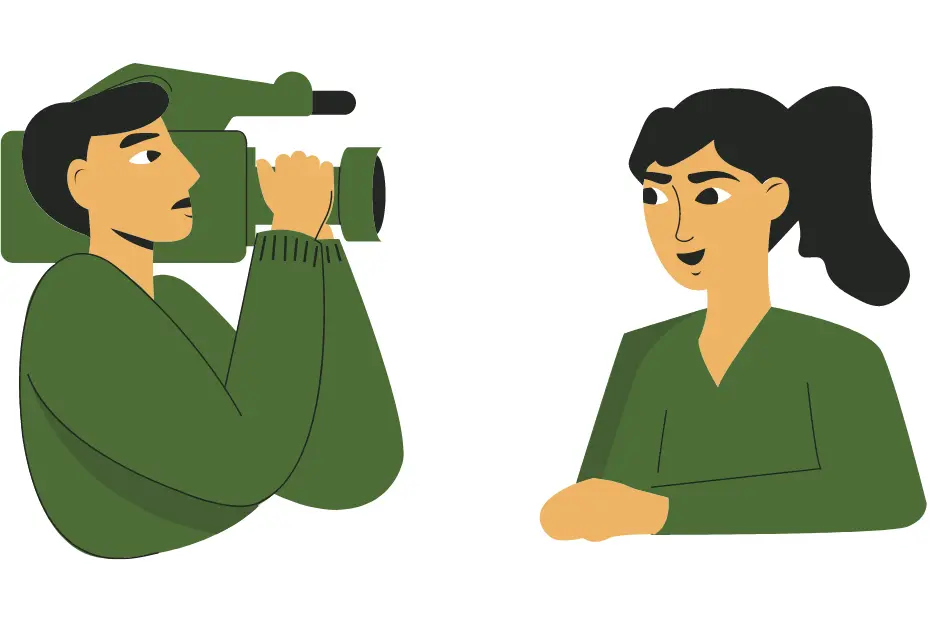 Discover More by accessing the Free Career Dashboard
This will help us share relevant information with you.
Bachelor's degree (BA Hons.)
Cultural Studies and Media with Journalism
Journalism and Publishing
Magazine Journalism
Photojournalism
Bachelor's degree (BA)
Convergent Journalism
Journalism
Mass Media
Journalism & Communication
Journalism, Film and Television Studies
Few more bachelor's degrees are:
Bachelor in Journalism and Mass Communication
Bachelors in Sports Journalism
BSc Media Communication and Journalism
Diploma courses
Creative Media Production (Broadcast Journalism)
Creative Multimedia and Journalism
Documentary Photography
Journalism
Photojournalism
Online certification courses
Some popular online certification courses are:
Become a Journalist – Coursera
Data Journalism and Media Standards – Alison
Diploma in Journalism – Alison
How to a be Journalist – LinkedIn Learning
How to be a journalist? – Udemy
Introduction to Journalism – Alison
Investigative Journalism – Udemy
Journalism through Media – edX
The Fine Print: Learn the Writing Business – Udemy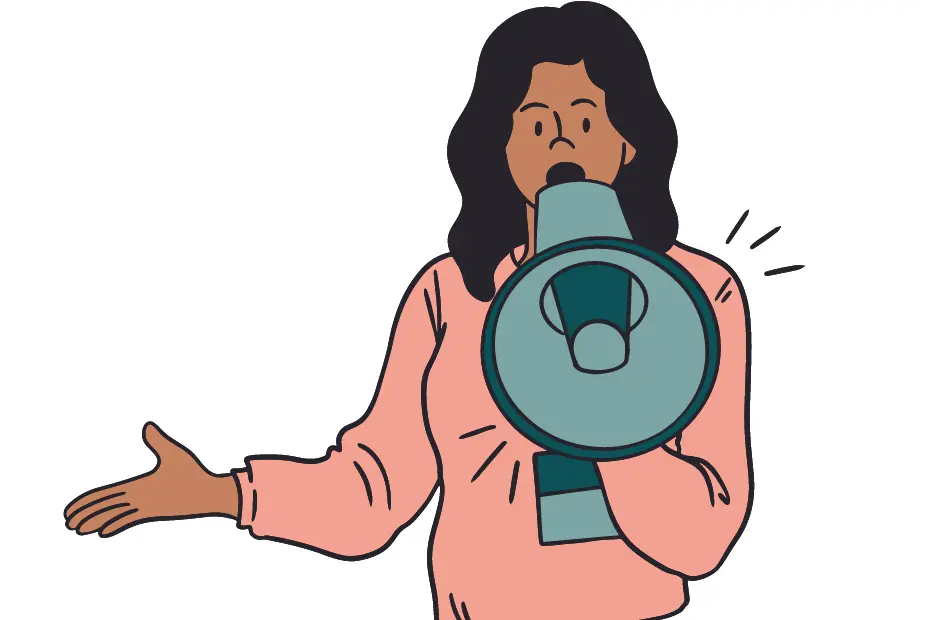 Journalism courses after graduation
Here are some of the top journalism courses after graduation:
MA in Mass Communication and Journalism/Multimedia/Photojournalism/Journalism
PG Diploma in Journalism and Mass Communication/Radio and TV Production
Journalism courses fees
The fee structure of the journalism course varies from institution to institution, from course to course and on the duration of the study. Payment structure varies from Rs. 30,000 to 1,00,000 / – respectively.
Journalism course duration
The length of the journalism course depends on your qualifications. You can choose between journalism studies at the undergraduate or postgraduate level or certification course or diploma course.
Undergraduate degree course duration is 3 years.
Postgraduate degree course duration 1 to 2 years.
Diploma courses duration is 1 year.
Certification courses duration is 6 months to 1 year.
Conclusion
To pursue a successful career in journalism, you must have a hunger for new story ideas, knowledge and running pens. If you love juggling through newspapers, magazines, and books, love to jot down ideas on paper that people who find difficult to resist, then nobody can stop you from storming into this glamorous field.
Although if you need guidance and want to take expert opinion before you go on to follow this career path, then consult a career counselor and make an informed career choice. We at iDreamCareer always believe in helping young minds discover their true mettle. We try to help young confused minds from 9th class, 10th class, class 11, class 12 with an aim to select their most-suited career choices.
Useful links
Online certification courses
Discover More by accessing the Free Career Dashboard
This will help us share relevant information with you
Trending Posts


Anushree has 4+ years of experience in the career counseling industry as a Senior Content Writer. She has also worked as a Social Media Marketing Expert for a startup and Content Quality Analyst for Publishing and E-learning Industry. She has done her Master's in Commerce and PGDM in Finance & Trade and Marketing & HR, but she is currently following her passion for writing.