India is the largest democracy around the world where one celebrates the freedom to practice any profession or occupation of their choice. But this may not be entirely true because decades of Indian education have been submerged in the outmoded style of learning and stagnant career options to pursue thereafter.
If that wasn't enough, there is continuous uninformed guidance and expectations from family members or peer pressure limiting you from making unconventional career choices. Truly speaking, there is no particular villain in the story but then we've become accustomed to making safe and tested choices in all spheres of life. And, education and career are sitting right at the top of that list. This blog discusses in detail the need for career counselling and how you can determine if you need one too!
Ignorance is not bliss! It is necessary to evolve with time. It is essential that we realize that times are not the same. There are so many new types to thriving career options that have emerged. One should choose a career that they can stick to and offers ample opportunities for them to explore in the future. It is equally important to stay at the top of the game in the chosen field.
So where does it all start? How can one make the best career decision for themselves? Given the maze of opportunities that lie at hand, is it just the performance in a subject or stream that counts? These are some of the most important questions to ask oneself before choosing a career path. And, career counselling is one of the most effective processes to undergo in order to find the right direction for a successful professional life.
For ages, career counselling in India has been neglected on accounts of being a manipulative exercise and a worthless investment. Unlike the set notion, undergoing career counselling in India online or offline is an enriching experience for both children and adolescents. India is slowly yet steadily warming up to the idea of introducing it as a solid support system for students in schools and other educational institutes. Career counsellors in India suggest the best career choices by identifying the strengths, weaknesses, talents, skills and personal interests of an individual
Career counselling is a process that takes you through a series of experiences to help you make the right decisions considering core components like your interests, family values, culture, abilities and personality. It involves gaining new knowledge about yourself which ultimately, positively affects your decisions related to career. It etches out a roadmap for individuals to follow for a suitable career growth. Even though we're mentioning these points, many people do not realize the help that actually comes along with choosing career counselling in India. They are unsure if they really require the help of that sort.

Here are 10 signs that indicate that you should get help from a career professional today:

You are clueless about your goals in life
Determining what you will be good at any stage of life might be difficult for some people. Unfortunately, this can never fit as an excuse in most situations in life. Living a life that is without a direction is almost like not living at all. It's important to think about things that excite you and make you happy. You should analyze what career choices will be the best match for the kind of lifestyle you want to lead.
You may seek help from your family and friends for the same but it will also be insufficient. For complete guidance, trust only career counsellors that will take your personality and interests into account when advising you. With their years of expertise and knowledge about a number of careers, they will help you design your career path with the least number of obstacles.
You've just finished middle school and are prepping up for bigger challenges

The end of the middle school is often considered as the threshold of the career foundation. And once the middle school finishes, there is a new sense of responsibility that the students feel. They start considering strengthening their focus and concentration for subjects like Science and Maths. They actively start observing their peers and start getting influenced by career discussions with them.
Parents, by now, are more serious about the performance of a child as the career-building stage effectively starts from this very point in life. It's at this tender age that a student should enroll themselves for a session of career counselling in India. Given that the seeds of 'success in future' are sown during this time, this is the best opportunity to educate the students about the importance of career planning. It's relatively easier to expose them to the plethora of career choices post recognizing their skills and talent and helping them get their life on track from the very beginning.
You've just completed class 10th and are looking forward to selecting a new stream
Completing class 10th is one of the most important milestones for a student in India. If students are not completely aware of their career choices ahead of themselves, it is highly probable that they might opt for a stream that is not suitable for them and neither benefits them in any way in the future.
This is also another transition phase where students listen to all sorts of advice, some of them from completely misinformed individuals and some of them from overconfident peers. Either way, listening to and acting upon these can be really harmful.
Class 10th is the stage where a student finally gets to control the steering wheel of their career and move it in the right direction heading to success. One needs to strengthen their decision-making skills because from here onwards all the major career decisions need to be determined by reasoning and assessing personal skills and talent.
It is also the time where you can omit the subjects that bring down your performance unnecessarily. Opting for career guidance in India at this stage helps a student choose the accurate career path by weighing skills and personal attributes against the three common streams- Commerce, Science and Arts- and career choices options involved.
Now that class 12th is over, what options do you have for colleges or work opportunities?

Crossing your second milestone, class 12th brings even more responsibilities on your shoulder. This is the time where you're just officially about to enter the rat race and experience competition head-on. Why only this? You will also be required to make decisions for your future like:
Continuing with your current stream and moving forward with higher education in the same.
Filling forms and applying for competitive exams and entrance tests at various institutes.
Switching to a new stream altogether and proceeding with higher studies.
Taking a quick training in the thriving sector and get a job.
From regular career choices such as MBBS, mechanical engineering, BBA to more evolved options in the same categories like biotechnology, petrochemical engineering, physiotherapy, international trade, event management, graphic designing, etc., there are many options. Moreover, if one is eager to do a job after 12th, they can go for vocational careers that require particular skills' training. Some of these fields are hospitality and tourism, software development and electronics and hardware.
You are now a college graduate but you're not even close to deciding what to do next

After three or four years of a bachelor's program, you are now faced with another challenge. You are now ready to either take the first step in the job market where thousands of people are literally applying for the same job or gearing yourself up to get a spot in the best universities in India and abroad for a Masters's program.
If getting past the grueling college routine and course curriculum does not give you a clue of what you could be in life, then there's a problem. It is possible that you may have done really well during graduation years but it may still leave you feeling empty and unhappy. Whether you're considering going for a job or pursuing further studies, you will require career guidance. Career counselling will not prepare you just for an immediate sense of achievement but will make you ready for long successful professional life ahead.

Your job choice didn't work in your favor and you might get fired

The sound of it hurts, doesn't it? But, unfortunately, it happens to many people with jobs in India. People end up underperforming against the set expectations at work and this happens. It's not that an individual is trying to hamper his own career knowingly. Maybe the job choice was incorrect. Maybe the position applied for was wrong.
There are so many unconscious wrong choices from your end that make you think that you're doing a good job but tells your employer otherwise. You may also strongly feel that your current job is not your correct call but you still continue it for the sake of monetary benefits or experience. The real struggle starts when you face your employer and they put the stamp of underperformance on you and tell you to leave.
Career counselling at this point in time will pull away all the negativity and help to see the real truth behind your experience. It will encourage you to move forward with a new improved game plan where you make better moves and touch success repeatedly.
You're in a job, maybe even doing well but you're still unsatisfied

Some people just have a knack for learning things quickly. This quality makes them perform well at any task assigned to them. But this may not necessarily be the dream job they were going for. Every job and career has its highs and lows but it is important to be able to see oneself doing something similar for at least the next 10 years. That's one of the best ways to plan your career.
Currently, due to the introduction of many new career options, the roles, and responsibilities found in job descriptions overlap. This does not decrease the significance of the skills you need or the experience you may require. To gain experience, you need to learn fast and have milestones set well in advance. With the right career guidance you may find the right job for which you are suited.
You're in a bad job that you can't escape from

It's not wise to stick to a job that does not make you happy. Moreover, it's not just about being happy but it's about seeing your future in a good light with it. You may think that you can make it work for like two months or a year but sooner or later you will have to leave.
Continuing with that kind of stress for the sake of it can lead to underperformance, health issues, complete burn out or finally you getting fired. You don't need to suffer but you need to be proactive. You can find the right support you need with career counselling in India to move ahead and get to your ideal workplace. Career counselling is just a small investment for your big future.
You know what you want but feel lost with so many options

You might have been the brightest student in the class all your life but if you can't impress an employer with your vision of the future and your success along with the growth of the company, it's not good news. Employers are looking for people who know who they are, what they want to be and how they will contribute to the organization while becoming who they want to be. Whenever a company is hiring, they are looking for individuals who have clarity and are informed about the choices they are making.
Career counselling helps to assess the development of career paths from time to time. It helps you to understand your own goals and share it confidently. This shows the employer that you are passionate about. Career counselling helps you maintain that passion and become the person you intended out to be.
You've got the talent but lack focus

Can't concentrate on one thing for long? This may not necessarily be your fault. It's more like a blessing in disguise that your creativity and talent are making you behave this way. Career guides will actually match your interest, personality, skills and more against a number of career options and suggest the top ones accordingly. Career counselors in India not only have the education but have the observation skills, communication skills and experience to help you achieve your dreams. Set your goals right under the guidance and support of career counselling experts.

To sum up
Choosing the right career may not be easy but institutes like iDreamCareer are trying to provide valuable guidance to students of class 9th to 12th so they can have a better future ahead. Being one of the best institutes for career counselling in India, iDreamCareer promises to make counselling a comfortable and interactive experience so that students make good progress in their career path.
Read More:
Importance of Career Counselling
Need and Importance of Career Guidance; Top #5 Reasons why Career Guidance is Must for Students
Why Do Students Need Career Guidance and Counselling?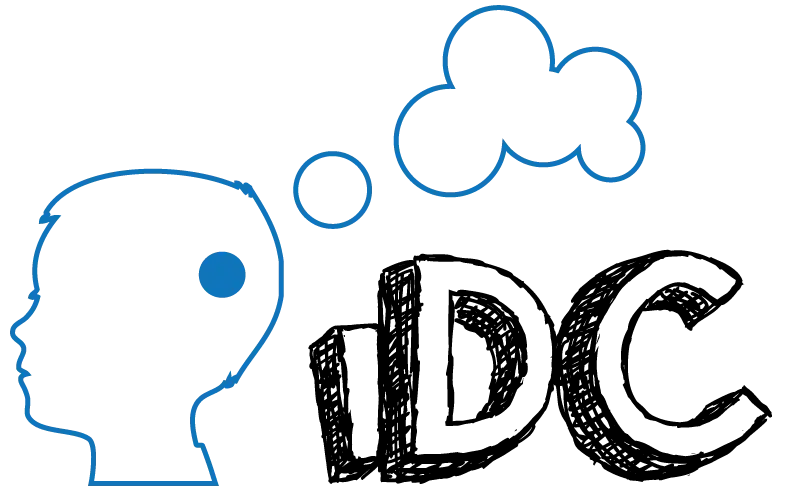 The iDC Editorial Team brings in a collective work experience of more than 25 years in diverse fields spanning from career counselling, management consulting, engineering, and technology to science, finance, and humanities. The team's key competencies are in research and analysis of careers, jobs, and industries. The team boasts a few best-in-class writers on careers and education.