"When I get admitted to a renowned school, I'll be happy. When I graduate from school with good marks, I'll be happy. Once I land a good job, I'll be happy. When I'll have earned loads of money and fame, I'll be happy. Once I get married to my desired partner, I'll be happy. When I have a loving family, I'll be happy. When my kids begin this vicious circle of happiness like me, I'll be happy"
Phew!
The blinding intensity of our never-ending desires only seems to increase. These desires and expectations often transform into greed and avarice. If money and materialistic gains were the true measures of happiness and self-contentment, the Tatas and the Ambanis (among many others) would have been among the few happy people on earth.
You have all heard the long-drawn-out lectures on happiness. However, an insignificant, yet selfless gesture can work wonders. Imagine if all of us performed selfless gestures at our job. Think about how happy everyone would be.
In life, we tend to place more importance on materialistic gains, regardless of whether it makes us happy or content. Imagine if the opportunity to re-kindle your zeal for life and derive that inner satisfaction and happiness through your career presents itself; what could be better! Your family and well-wishers have probably debated your career decision repeatedly until they were satisfied or you compromised.
Taking a decision like opting for a career in Social Work will require courage. However, if you have the belief and you wish to spread smiles and do something for society, then a Career in Social Work could just be your calling.
Educational Requirement
The rapid growth in this sector has led to a dearth of full-time career opportunities. You can either opt for a Bachelor's degree in Social Work (B.S.W.). The Council on Social Work Education accredits B.S.W along with a myriad of international and national universities. You can opt for the degree right after you graduate from school.
If you have a degree, don't worry. You can also opt for a Master's degree and study-specific areas like Human Resource Management, Criminology and Correctional Administration, Medical and Psychiatric Social Work, Family and Child Welfare, Rural and Urban Community Development, Schools Social Work; the list goes on. Besides all these formal degrees, you can opt for certification or diplomas in Social Work related elements like Counselling, Human Rights, and Child Rights among others.
Educational qualifications can only provide you a theoretical and impractical perspective of any real-world situation; this statement cannot be truer for social workers. In this field, you need to be on your toes; volunteering and helping people out. You need to think on your feet and act first. Engage with various NGO's to develop and hone your skills.
An internship or a voluntary engagement will tell you more about a social situation than any theoretical class could. Working with an NGO will also help you understand how management functions at various levels. You need to network with people. Being a gregarious individual will certainly go a long way and is quite central to this profession.
Traveling Interaction is one of the key tasks of this profession, so by traveling and sharing your experiences with people you meet, or through social media, you can enlarge your horizon and gather the varied perspectives around the world. Knowing another language and relating yourself with the politics of specific regions, can be a bonus for you.
No matter what stage of your career you are in or how successful your career is, at times your keen determination and the spark of doing something for others makes you take the alternate path; one that strays of the regular road. In an article on Live Mint, Rachna Dhingra, a business strategy graduate says, Quitting my job to work for an NGO was one of the best decisions I ever made, she further adds, On the contrary, this job rewards me in ways that a regular job with a corporate could never have. There are many others like Rachna, who care more about self-contentment and job satisfaction than materialistic comforts.
Skills & personality traits required
Interest in social problem and concerns
An understanding of social and cultural issues and problems
Knowledge of human behavior and relationships
Well-developed listening skills
Good counseling and advisory skills
Comfortable with managing and resolving conflict
The flexibility of working hours: Round-the-clock
Job Opportunities
A wide range of opportunities are present in this field, however, due to unawareness people are not able to identify and grab them. Candidates can work with the various welfare schemes by providing with whatever unique skills they possess. Few of the development projects available for contribution are:
Child, Woman, and Tribal Welfare
Education
Health
Rural Development
Alcoholism
Drugs Abuse
Poverty
Unemployment
Disaster Relief
Domestic Relief
Domestic Violence
Crisis Intervention
Industrial Development
A career as a Social Worker
A career in social work promises to provide you the profound feeling of self-satisfaction, of having led a happy and content life. A graduate or post-graduate fresher usually receives anywhere from 15,000 to 20,000 per month, depending upon the organization, or even higher if they happen to land a job in international organizations. The monetary gain usually varies with region and organization. The scope of a foreign opportunity is also available if you tend to take it.
Conclusion
In one of the development job portals, Kush Srivastava, author of Three cheers to a life shared his journey from IIT Kanpur to MBA in Paris to a freelance writer. I believe that every citizen has a role to play in the development of one's own country and I have decided to do my part. He goes on to add, no matter how luxurious a life one lives; at the end of the day what matters is the satisfaction that you get after doing something good in life and the kind of happiness that only your heart can feel and let you know.
Baba Amte, Mother Teresa, Arundhati Roy and Medha Patkar (to name a few) dedicated their lives to changing society than merely exist in the spotlight. They went out and made a difference in the lives of many. If you have opted for a profession where your mental peace has been flushed into the sewer, then maybe you need to think again. It is never too late to achieve happiness and if your dreams include changing the world and contributing to society, then choose a career in Social work. The constant challenges and hurdles might make you rethink your path, but believe in yourself and have faith that, Yes indeed! This is the right path.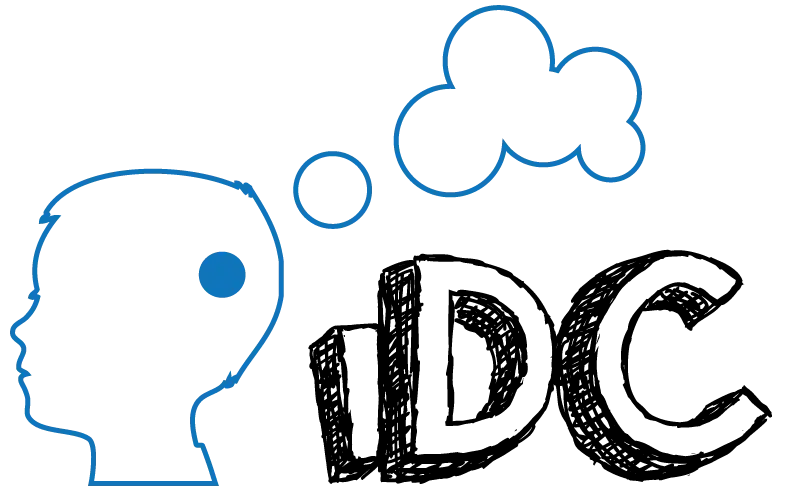 The iDC Editorial Team brings in a collective work experience of more than 25 years in diverse fields spanning from career counselling, management consulting, engineering, and technology to science, finance, and humanities. The team's key competencies are in research and analysis of careers, jobs, and industries. The team boasts a few best-in-class writers on careers and education.