Studying MBBS in Australia is a great opportunity for those who want to pursue a rewarding career in healthcare. Australia is well-known for its top-notch education system, advanced research facilities, and high quality of life, making it a popular choice among international students seeking a comprehensive medical education. The MBBS in Australia focuses on both theory and practical experience, ensuring that students acquire the necessary skills to become skilled and compassionate doctors. Australian universities offering MBBS courses prioritize hands-on training.
Studying MBBS in Australia also provides numerous career opportunities. Australia has a strong healthcare system, so students can easily find internships, clinical placements, and research partnerships. Moreover, Australia is known for its medical research and innovation advancements, so graduates can pursue further studies or participate in groundbreaking research projects. Choosing to study MBBS in Australia offers valuable education, exposure to different medical practices, and a strong foundation for a successful medical career both in Australia and abroad.
Why study MBBS in Australia?
There are many good reasons to study MBBS in Australia. Australia has a strong healthcare system that offers lots of chances for hands-on training, internships, and research partnerships. The country is known for its medical advancements and research excellence, which can boost career opportunities. Australian universities provide high-quality education and a diverse environment that helps personal development and cultural exchange.
MBBS in Australia: Advantages and Disadvantages
Studying in Australia has always been a favorite choice for students. While you have already seen the reasons why one should study MBBS in Australia, let's now look at the advantages and disadvantages of pursuing MBBS in Australia. These pointers will help you assess the situation better by looking at both sides of it.
| | |
| --- | --- |
| Advantages | Disadvantages |
| High-quality education | Tough admission process |
| Practical training opportunities | High cost of education |
| Advanced research facilities | Limited clinical placement opportunities |
| International recognition | Visa regulations |
| Cultural diversity | A new place to settle |
It's important to note that while these advantages and disadvantages exist, they may vary depending on individual circumstances and preferences.
MBBS in Australia: Eligibility Requirements
To be eligible for studying MBBS in Australia, applicants need to meet certain requirements. Firstly, they must be at least 17 years old. If the plan is to return to India after completing the MBBS program, clearing the NEET examination is mandatory. Some of the general eligibility criteria are:
Applicants should have completed their higher secondary education from a recognized board.
They are also required to pass either the Undergraduate Medicine and Health Sciences Admission Test (UMAT) or the University Clinical Aptitude Test (UCAT).
Moreover, demonstrating proficiency in English is essential, which can be done by providing the required scores in exams such as IELTS or TOEFL.
It is important to note that certain Australian universities may have additional admission requirements for their MBBS programs. These requirements may include submitting GAMSAT or MCAT scores. Therefore, it is advised to thoroughly review the specific requirements of each university before submitting an application to ensure compliance with their individual admission criteria.
Documents Required for Studying MBBS in Australia
To apply for an MBBS program in Georgia, students usually need to submit specific documents. While the requirements can differ between universities, the following documents are commonly needed:
Transcripts and certificates of higher secondary as well as Undergraduate qualifications
Letter of recommendation
Copy of Birth Certificate
Passport-size photographs
Statement of Purpose
Personal essay
Copy of introduction page passport
Documents for health insurance policies like Overseas student health cover (OSHC).
MBBS in Australia without the NEET
It is important to note that the National Eligibility cum Entrance Test (NEET) is a mandatory requirement for Indian students seeking admission to MBBS Courses in Australia. Therefore, it is unlikely that one can pursue an MBBS in Australia without appearing for the NEET exam. It is recommended to check the latest requirements and regulations from the relevant authorities and institutions for the most accurate and up-to-date information.
Why don't you check out the top medical courses without the NEET? They could be a great option if you have not appeared for the NEET or scored comparatively less.
Top MBBS Colleges in Australia
Australia has many well-known colleges that offer MBBS programs. These colleges are respected for their excellent medical education and research opportunities. They have modern facilities and knowledgeable teachers, creating a good environment for students who want to become doctors.
Students will learn a wide range of topics and get hands-on training with real medical cases. These colleges focus on high-quality education and preparing students for successful careers. It's important to do research and find reliable sources to discover the best MBBS colleges in Australia that match your interests and needs.
Here are some of the top MBBS colleges in Australia that could be on your wish list:
| | |
| --- | --- |
| Name of the Institution | QS Global 2023 Rank (Life Sciences and Medicine) |
| The University of Melbourne | 20 |
| The University of Sydney | 25 |
| The University of Queensland | 32 |
| Monash University | 33 |
| The University of New South Wales | 54 |
| The University of Western Australia | 85 |
| The University of Adelaide | 92 |
| Australian National University | 117 |
| The University of Newcastle, Australia | 162 |
| Queensland University of Technology | 201 |
Suggestions: Read Australia Intakes 2023.
MBBS Course Duration in Australia
The duration of the MBBS course in Australia is generally five to six years. The program is usually divided into pre-clinical and clinical phases. During the pre-clinical phase, students focus on fundamental medical sciences and theoretical knowledge. The clinical phase involves clinical rotations and practical training in various healthcare settings. The exact duration may vary slightly depending on the university and curriculum structure.
Cost of Studying MBBS in Australia
The cost of studying MBBS in Australia can vary depending on several factors such as the university, location, duration of the program, and individual lifestyle choices. Here is a general breakdown of the costs involved:
| | |
| --- | --- |
| Particulars | Fees |
| Tuition Fees | AUD 50,000 – AUD 80,000 per year |
| Living Expense | AUD 20,000 to AUD 30,000 |
| Health Insurance | AUD 500 to AUD 1,500 |
| Study Materials | AUD 1,000 to AUD 2,000 |
It is advisable to check with the specific universities and programs of interest to get accurate and up-to-date information on the exact costs involved in studying MBBS in Australia.
Job Prospects for MBBS Graduates in Australia
MBBS graduates in Australia have good job opportunities because there is a high demand for healthcare professionals in the country. Here are some important points about job prospects for MBBS graduates in Australia:
Residency Programs: After finishing their MBBS degree, graduates can apply for training programs in Australian hospitals. These programs provide practical training in different medical areas and help graduates improve their clinical skills.
General Practice: Many MBBS graduates choose to work as general practitioners. They can work in medical clinics or start their own private practices. There is a high demand for general practitioners, especially in rural areas where there aren't enough healthcare professionals.
Specialization: MBBS graduates can specialize in specific medical fields through additional training programs. They can choose to become surgeons, pediatricians, obstetricians and gynecologists, psychiatrists, or radiologists. These specialties offer rewarding careers with opportunities for growth.
Medical Research: MBBS graduates interested in research can work in medical research institutions, universities, or government organizations. They can contribute to advancements in medical knowledge and help improve healthcare outcomes.
Public Health and Administration: Graduates can pursue roles in public health organizations, government health departments, or healthcare administration. These positions involve working on healthcare policies, planning, and management, and addressing public health issues to enhance healthcare systems.
Average MBBS Doctor Salary in Australia
The average salary of MBBS doctors in Australia can vary depending on several factors such as experience, specialization, location, and type of employment. However, on average, MBBS doctors in Australia earn a competitive salary. According to PayScale, the average salary for MBBS doctors in Australia is around AUD 110,000 per year.
Specialized doctors and those with more experience tend to earn higher salaries. It's important to note that these figures are approximate and can vary depending on individual circumstances and negotiations. Additionally, doctors working in rural and remote areas may be eligible for additional incentives and benefits.
Conclusion
Studying MBBS in Australia offers great opportunities for students who want to become doctors. Australia has good universities and a strong healthcare system, which makes it a good place for medical education. Students get practical training and learn about different medical conditions, which prepares them well for their future careers.
There are many job opportunities in Australia for doctors, and they can earn good salaries. Whether students choose to specialize, work as general doctors, do research, or work in public health, studying MBBS in Australia gives them the skills and knowledge they need for a successful medical career.
Get a free consultation now and we'll help you find the best higher education options in the world! iDreamCareer is here to assist you at every stage of the process with our experienced counselors. Whether it's choosing the right program and university, preparing your application, or building your profile, our experts will guide you to achieve your study abroad goals. Visit iDreamCareer.com today and take the first step toward your dream career. We've successfully supported students like Anjana Prasanna, who gained confidence and got accepted into King's College London and helped others like Aayush and Tapan in selecting their ideal career paths.
Also Read:
MBBS in Australia: FAQs
What are the entry requirements for MBBS programs in Australia?
Entry requirements vary among universities but generally include academic qualifications, English language proficiency, and completion of prerequisite subjects such as Biology and Chemistry.
Are there scholarships available for international students pursuing MBBS in Australia?
Yes, some Australian universities offer scholarships specifically for international students studying medicine. Students should check with individual universities for scholarship opportunities.
Are MBBS degrees obtained in Australia recognized internationally?
Yes, MBBS degrees obtained from Australian universities are recognized internationally and allow graduates to pursue medical licensure and practice medicine in many countries.
What are the career prospects for MBBS graduates in Australia?
MBBS graduates in Australia have excellent career prospects, with opportunities to work in hospitals, clinics, and research institutions, or pursue specialization in various medical fields.
Is there a shortage of doctors in Australia?
Yes, Australia faces a shortage of doctors, particularly in regional and rural areas. This creates more opportunities for MBBS graduates to secure employment in these areas and contribute to healthcare services.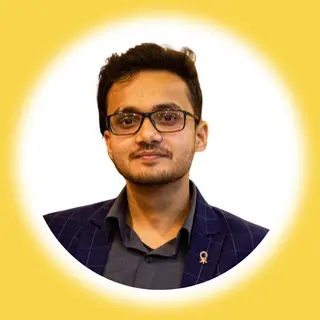 Sushant has been writing since his early days of childhood and currently, he's serving as a Content Writer with iDreamCareer. Sushant has two start-ups of his own and he has been writing content for them since their inception. Apart from that he is passionate about writing which is why he is following his passion for writing with iDreamCareer.