Considering the idea of pursuing an MBA in Australia? Well, get ready for an exciting adventure! Australia offers much more than kangaroos and beautiful beaches. It has become a popular choice for international students seeking excellent education, and pursuing an MBA in Australia is a smart decision. In this big and diverse country, you'll discover various universities and business schools, each with its own unique qualities. Whether you prefer busy cities like Sydney or a more relaxed atmosphere like Brisbane, Australia has something for everyone.
Studying for an MBA in Australia is not just about learning; it's also a chance to experience different cultures. You'll meet people from all around the world, which enriches your education with global perspectives. Additionally, the teaching style often focuses on practical, real-world applications rather than just theory. The Australian government is friendly to international students, making it easier to get student visas and work while you're studying.
So, if you want to boost your career opportunities, broaden your horizons, and have an adventure all in one go, pursuing an MBA in Australia could be the perfect choice for you. In this guide, we'll walk you through everything you need to know, from selecting the right school to understanding Australian culture. Let's kick off your MBA journey in the land down under!
Why study in Australia?
According to Times Higher Education, Australian Universities are ranked under the top 100 in the World University Rankings. No wonder as many of 6, 26,052 international students have decided to study in these top Australian universities. Let's take a look at some of the many reasons why you should study in Australia:
Globally recognized universities: Australian universities have been ranked by the QS World University Rankings which have been one of the major factors in attracting students from all over the world.
High-quality educational system: The Australian education system is one of the most recognized education systems worldwide. Australian Universities offer exceptional educational delivery, program structure, and curriculum with advanced educational infrastructure, making it one of the top reasons for the ultimate education destinations for international students.
Work Visa: Australian universities make it easier for international students to apply for and get a work visa as students prefer to stay back after they have completed their studies and gain some years of work experience in Australia.
Earn while you study & financial aid: Most Australian Universities give an additional 'earn and learn' arrangement for international students. This helps students with additional and extra earning potential and funding their total cost of living in Australia. Moreover, students can avail of scholarships provided by many Australian universities as part of their financial aid to international students.
Career Opportunities: As per industry statistics, students with an Australian degree are making a place in top managerial positions at many international corporations. It opens doors for a plethora of job opportunities at the various executive and managerial levels for Indian students.
Why study an MBA in Australia?
One of the most significant questions, before you go for an MBA degree, is that should you study for an MBA. And if yes, then MBA in which major/ specialization and from which college or university? Your selection should aim to find the MBA or PGDM course which fits with your skills, aptitudes, knowledge, and your career plan.
Many students confuse their career goals and aspirations by choosing a degree that isn't fit for them or that doesn't help them grow. These confusions usually surface when the student lacks awareness about a particular program/ degree/ course. Take a look at the following pointers to know why you should study for an MBA:
The MBA Curriculum provides a 360-degree learning about various business aspects.
It helps in developing the leadership and managerial skills needed to excel in your profession.
It helps in developing the ability to think creatively and critically.
It increases your chance to get into corporate management.
Helps in enhancing the ability to solve complex problems.
How to select the right course?
Now that you must have been quite convinced that an MBA degree can add immense value to your career goals, however, picking the right major/ specialization could still be a tricky part of the process. Let's take a look at some important points to consider while choosing the right course:
Interest Area: University Location Eligibility Cost • Explore your interest areas in the fields of marketing, finance, tourism, digital marketing, public administration, etc.
University: Look for the best business schools with outstanding faculty and advanced course curricula that will offer global exposure.
Location: Choose the college/ university having a minimum distance from your homestay/ accommodation.
Eligibility: Make sure to check the course eligibility and minimum requirements before choosing.
Cost: The cost for most programs/ courses varies according to the college/ university which may or may not include other semester fees.
Selecting which course to major in is in itself a big feat, as you have to consider not only the course you are interested in but also the university, the location, what would be the cost of the course how much would it cost to live in the desired location, and the long list of making the right choice goes on.
So taking help from expert counselors goes a long way as you get to know more about your career choices. Look at how you can make an informed career choice.
List of top MBA colleges in Australia for Indian Students
MBA in Australia is one of the most sought-after Master's degree programs for students worldwide. So let's take a look at the best MBA colleges in Australia for Indian students according to the QS World University Rankings 2024 (Social Sciences and Management):
| | |
| --- | --- |
| Name of the University/Institution | QS WUR Rankings 2024 (Social Sciences & Management) |
| The University of Melbourne | 25 |
| Australian National University | 36 |
| The University of New South Wales | 37 |
| The University of Sydney | 45 |
| Monash University | 49 |
| The University of Queensland | 62 |
| The University of Western Australia | 152 |
| The University of Adelaide | 173 |
| University of Technology Sydney | 182 |
| Queensland University of Technology | 204 |
| Deakin University | 209 |
| RMIT University | 216 |
| Macquarie University (Sydney) | 234 |
| Curtin University | 256 |
| Griffith University | 258 |
| University of Wollongong | 258 |
| University of South Australia | 293 |
| The University of Newcastle | 327 |
| La Trobe University | 341 |
| Western Sydney University | 451-500 |
For more details regarding the MBA universities in Australia, students are kindly requested to visit MBA Universities in Australia.
Eligibility for MBA in Australia
Looking for the eligibility to study MBA in Asutralia? To apply for an MBA in Australia, applicants must take a look at the eligibility requirements of the designated college/ university before applying for admission. As most colleges/ universities have slightly different eligibility criteria, look at the following MBA in Australia requirements for admission to top MBA colleges in Australia:
Bachelor's degree: Candidates applying for an MBA degree in Australian business schools must have a graduate degree in any discipline. Although in some Australian Universities, the candidates either have a Bachelor's degree with work experience or a degree plus GMAT scores (550+) are also eligible.
Professional Work Experience: To be eligible, most colleges require prior professional work experience of a minimum of one or more years.
Good GMAT/GRE score: Universities, institutes, and business schools in Australia require a good score in GMAT/ GRE. Applicants have to send the scores (GMAT/GRE) directly from the testing service organization by using the codes given on the official website of the designated college/ university or as specified by the institution. (You can pursue an MBA in Australia without GMAT requirement, making it more accessible for a wider range of students.)
English Proficiency: Applicants must be able to speak and understand fluently in the English language. To submit proof of English language proficiency, applicants must demonstrate their proficiency by submitting scores from one of the following:

IELTS (Academic): a minimum overall band of 6.5
TOEFL (Internet Based Test – IBT): minimum overall score of 79
Pearson Test of English (Academic): minimum score of 58
Cambridge English: Advanced (CAE): minimum of 176, the sum of all components.

Applicants must refer to the specific guidelines mentioned on the official website of the designated institute/ university for information regarding minimum test scores and other eligibility criteria in order to study MBA in Australia.
MBA Without Work Experience in Australia
Pursuing an MBA without work experience in Australia can be done, but it's not the usual path. Many Aussie business schools prefer students to have some work background because it makes learning better. However, a few universities might accept students without job experience, especially if they're really good academically and meet other entry requirements.
You need to look for schools that have this option. Remember, having job experience can really help your MBA adventure by giving you real-world knowledge and chances to make professional connections. But if you're set on doing an MBA right after your bachelor's, there are schools in Australia that'll grant you admission.
How to apply for an MBA in Australia?
Candidates applying for an MBA in Australia can do so by two methods: Apply directly at the website of the designated college/ university or via an Australian education agent.
Applying directly: While applying directly, the candidate is required to download or fill out the online application form on the official website of the designated institution. In case the candidate is applying for an MBA program at more than one institution, then he/ she will need to submit a separate application to each institution.
Through an Australian education agent: Applying for admission to MBA in Australia can be an overwhelming process for international students. Therefore, many colleges/ universities partner with education agents. Candidates can take help from these agents in applying for a particular college by contacting them directly from the designated college website.
Letter of Offer: After the application has been received by the college, the candidate receives a letter of offer affirming the confirmation of the application. This letter of offer acts as a contract between the candidate and the institution, affirming the course you enrolled in, other enrollment conditions, the overall fees that need to be paid, and other details.
The candidate has to confirm the offer by signing and sending the acceptance back to the institution which is usually done via mail.
Enrolment confirmed: After the candidate has confirmed the letter of offer and paid the deposit, the candidate will receive an 'Electronic Confirmation of Enrolment (eCoE) by email. This enrolment outlines the start date of the program/ course chosen, the total fee of the course, and the course duration.
Visa Application: The candidates will then have to apply for a Student Visa for which they will need the details of your electronic confirmation of Enrolment to lodge a Visa application.
Candidates must make sure that they fulfill all the visa application requirements before they accept the offer and pay tuition fees for an MBA in Australia.
How to apply for a Student Visa?
Students wanting to study MBA in Australia must acquire a Student Visa to be able to pursue a course/ program of choice. Take a look at the following points:
Candidates looking to study full-time MBA in Australia must apply for a Student visa (subclass 500).
Create ImmiAccount: To apply for the student visa, the candidates or the education agents need to create an ImmiAccount and register online.  (ImmiAccount is an immigration account that is created for applying for an Australian Visa.)
Submit application: After successfully registering online, the candidates must proceed further by starting an application and uploading the necessary documentation.
Fulfill the eligibility requirements: The candidates must meet all the requirements to be eligible for an Australian student visa by submitting proof with documentation and certificates.
Wait for the Visa outcome: The officials from Home Affairs will inform the candidates about their visa application grant number, visa expiration date, and the other visa conditions as and when the process is completed by the candidate.
Refer to the official website of the Australian Government for more information about student visas.
List of Specializations/Majors in MBA from Australia
Many Australian Business schools offer Full-time, Part-time, executive, and other professional MBA programs. Take a look at some of the top MBA specializations in Australia:
International Business
E-commerce
Artificial Intelligence for Business
Strategy & Leadership
Human Resource Management
Marketing
Information Technology
Entrepreneurship and Innovation
Cyberlaw
Accounting
Operations Management
Global Trade
Arts and Cultural Industries
Tourism Management
Maritime Management
Corporate Administration
Hospitality Management
International Marketing
Investment Banking
Strategic Management
Urban Estate Management
Public Administration
Logistics and Supply Change Management
Accounting and Commerce
Corporate Governance
Facility Management
Public Relations
Project Management
Engineering Management
Sustainability
Health Services Management
MBA Fees in Australia: Tuition Fees, Cost of Living and other expenses
Some of the major factors that influence an international student's decision of studying MBA in Australia are MBA fees in Australia, the cost of living, and other expenses while they stay abroad. New South Wales, Queensland, Western Australia, Southern Australia, and other states will cost the student accordingly.
The cost of living varies greatly depending on the candidate's lifestyle, budget, and spending habits, but the estimated costs below will give the students a general idea of all the costs.
The admission process for an MBA in Australia for Indian Students could get overwhelming as there are several factors to look after before taking a final step. So let us take a look at the tuition fee and course duration of some of the colleges regarding the cost of MBA in Australia:
| | | |
| --- | --- | --- |
| Name of Business School | Cost of MBA in Australia | Course Duration |
| Melbourne Business School | $89,500 AUD | 1-2 years |
| UNSW (AGSM) | $86,400 AUD | 16 months |
| Monash Business School | $88,000 AUD | 2 years |
| The University of Queensland | $80,808 AUD | 1 year |
| Macquarie Business School | $80,000 AUD | 2 years |
| The Australian National University | $63,600 AUD | 1.5 years |
| RMIT University | $86,400 AUD | 2 years |
| University of Technology Sydney | $62,784 AUD | 2 years |
| The University of Sydney | $98, 000 AUD | 18 months |
| Deakin University | $79, 800 AUD | 2 years |
MBA in Australia: Program Details
What is the cost of living in Australia?
One of the most important factors in determining the cost of living and other expenses for an MBA in Australia for Indian Students depends on the state in which the student will reside. The accommodation, travel, and cost expenses are usually different for different states and thus a general idea of what the approximate costs would be is given below:
| | |
| --- | --- |
| Type of Expense | Average Yearly Cost |
| Rent and Utilities | AUD $5000 to $18000 |
| Food and Supplies | AUD $300 to $600 |
| Books and Study Cossts | AUD $500 to $850 |
| Travel Cost | AUD $600 to $1200 |
| Health Insurance | AUD $800 to $1000 |
| Phone, Internet, TV | AUD $600 to $1200 |
| Total | AUD $7,800 to AUD $22,850 |
How to Apply for MBA in Australia for Indian Students?
To apply for an MBA in Australia, follow these steps:
Research and Choose a Program: Start by researching universities and business schools offering MBA programs. Select one that aligns with your goals and interests.
Check Admission Requirements: Review the specific admission criteria for your chosen program. Typically, you'll need a bachelor's degree and relevant work experience.
Prepare Required Documents: Gather necessary documents, such as transcripts, resume, recommendation letters, and a statement of purpose.
Language Proficiency: If English is not your native language, you'll likely need to take an English proficiency test like IELTS or TOEFL.
Apply Online: Complete the online application through the university's website and pay the application fee.
Top Scholarships: MBA in Australia for Indian Students
While pursuing an MBA from the best college in Australia is a dream for many international students, many students also look for various scholarships and financial aid these best MBA colleges in Australia offer. Take a look at the following colleges/ universities offering MBA scholarships for international students:
Monash Business School
How to Get a Scholarship for MBA in Australia?
Securing an MBA scholarship in Australia can help ease the financial burden of your education. First, research the specific universities and business schools you're interested in. Many offer scholarships based on academic excellence, so maintaining a good GPA is key. Moreover, check for scholarships dedicated to international students, as these can be a great fit for your MBA journey. Don't forget to explore external scholarship opportunities from organizations and government programs.
Be sure to meet all application deadlines and provide strong recommendation letters and a compelling personal statement. It's a competitive process, but with determination and a strong application, you can increase your chances of getting that MBA scholarship.
Job opportunities after MBA from Australia
International students pursuing their MBA in Australia can expect various job opportunities in their choice of field/ specialization. To know what the job opportunities available are for MBA graduates in Australia, let's first take a look at the latest job profiles/roles most MBAs find work in:
Business Analyst
Executive Assistant
Human Resources Generalist (Executive)
Investment Analyst
Operations Leader
Senior Product Manager
Forecasting Manager
Sourcing Specialist
Business Development Strategist
Marketing Strategist and Innovation Director
Project Manager
Investment Analyst
Business leader
Senior government leader
Not-for-profit manager
Entrepreneur
Consultant
Venture capitalist
Executive roles in accounting, finance, marketing, sales, and communications, amongst others
Work Permit after MBA in Australia
After completing your MBA in Australia, you can typically apply for a Post-Study Work Visa. This visa allows you to stay and work in Australia temporarily. The duration of the visa depends on your level of study. Graduates with a master's degree, which includes an MBA, can get a two to four-year work visa. It's a fantastic opportunity to gain valuable work experience and potentially secure a more permanent visa.
Keep in mind that visa regulations can change, so it's essential to check the latest updates from the Australian government's Department of Home Affairs to ensure you meet the eligibility criteria for the Post-Study Work Visa.
MBA Salary in Australia
MBA Salary in Australia can be pretty lucrative! On average, it's around AU$105,000 per year, but it can vary based on factors like your location and experience. The good news is that if you're a Chief Executive Officer (CEO), you could make anywhere from AU$124,000 to AU$301,000 a year. Operations Managers bring in about AU$69,000 to AU$170,000, while Project Managers earn between AU$74,000 and AU$176,000.
Your earnings will also depend on the company you work for, with big names like EY and Deloitte offering impressive salaries. So, if you're considering an MBA in Australia, know that it can open doors to well-paying opportunities.
Summing up
In the above article, we discussed an MBA in Australia, the eligibility criteria for Indian students, tuition fees, cost of living, and other expenses in detail. Although studying abroad is a dream for many students it is equally important for students to be informed of everything that it takes to pursue higher education in Australia. 
Therefore, in case you still have doubts or want career guidance before taking any final decision, you must consult career counselors and take the first step towards choosing your perfect career!
Also Read:
Doctor Salary in Australia
Student Visa Australia: Things You Should Know
Exams to Study Abroad
Best country for MBA
MBA in UK: The No-nonsense Guide
Tips for Choosing the Right MBA Specialization
FAQs
How much does it cost to do an MBA in Australia?
The cost of an MBA in Australia does not discourage students, and the country has some of the most liveable cities in the world with lucrative business opportunities. Students can also work part-time alongside their courses to cover living expenses. According to the 2021 survey, the average annual fee for an MBA program is around AUD$59,966. In addition, fees increased by 3.34% compared to last year. The average annual cost for international students to complete an MBA degree will range from AUD 45,000 to AUD 822,000.
Is it worth doing MBA from Australia?
Yes, studying in Australia is worth it because Australia is one of the leading international countries that offer an MBA degree that is recognized worldwide. Moreover, MBA admission in Australia is difficult but admission is worth it as there are good internship and job opportunities.
How to apply for MBA in Australia?
To obtain an MBA in Australia, an overseas applicant must complete a 3-4 year undergraduate degree with a minimum score of 60%. Graduate students must have at least 2-3 years of work experience before applying for an MBA program abroad.
Which MBA course is best in Australia?
As one of the most sought-after courses in the world, the MBA's extensive curriculum builds a solid foundation in the fundamentals of business, namely marketing. Research shows that some of the most sought-after MBA specializations in Australia include marketing, sales, finance, and operations.
Can I apply for MBA in Australia without IELTS?
Yes, but with conditions. Students who want to enter the best universities in Australia can apply without IELTS scores only if they have studied in countries where the issued certificates are recognized by the Australian education system.
What is the highest paying job After MBA in Australia?
According to the average salary study, MBA graduates in Australia earn between 85,000 and 305,000 Australian dollars. Also, according to the QS World University Rankings: Global MBA Rankings, Australia has the highest pre-MBA salary in Oceania. Alternatively, after graduation, students can apply for a Temporary Graduate Subclass 485 visa, which will allow them to work in Australia for 18 months.
Which college is best for studying MBA in Australia?
Some of the best colleges for studying MBA in Australia are – The University of Melbourne, the University of South Wales – Sydney, the University of Queensland, Monash University, and the University of Technology Sydney, etc.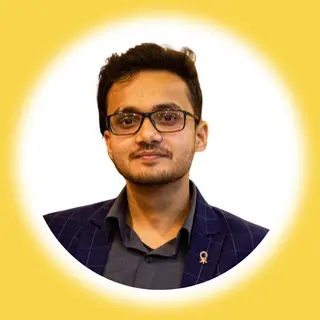 Sushant has been writing since his early days of childhood and currently, he's serving as a Content Writer with iDreamCareer. Sushant has two start-ups of his own and he has been writing content for them since their inception. Apart from that he is passionate about writing which is why he is following his passion for writing with iDreamCareer.