The MCAT exam, short for the Medical College Admission Test, is an important milestone for aspiring medical professionals seeking admission to renowned medical schools worldwide. It is specially designed to assess students' aptitude and readiness for medical education. The MCAT exam comprises a comprehensive evaluation of a candidate's knowledge, critical thinking abilities, and problem-solving skills. As an extensive standardized test, the MCAT exam plays a crucial role in the medical school application process, serving as a crucial indicator of an applicant's potential success in the rigorous and demanding field of medicine.
The MCAT exam is designed to test various subjects like biology, chemistry, physics, psychology, sociology, and research methods. It evaluates how well individuals understand scientific concepts and how they can apply them to real-life medical situations. The MCAT exam is tough and carries a lot of importance. To have a better chance of getting into top medical schools, students need to prepare rigorously and be dedicated to their studies. Doing well on the exam can greatly improve their chances of being accepted into prestigious medical programs. The MCAT exam is a tough test that serves as a starting point for people who want to become doctors. It's a significant challenge that opens the door to a rewarding career in medicine, where they can make a big difference in people's lives.
What is the MCAT exam?
The MCAT exam, also known as the Medical College Admission Test, is an entrance test for students who want to study medicine in the United States, Australia, Canada, and other US territories. It covers subjects like biology, chemistry, physics, psychology, and sociology. The exam is an important part of the application process for medical school.
It helps determine if students have the necessary knowledge and skills to succeed in medical studies. Doing well on the MCAT can increase their chances of getting accepted into medical school and pursuing a career in medicine.
MCAT Exam Highlights
Let's now look at the key details regarding the MCAT exam. These details will help you to understand the exam better. Understanding these key details about the MCAT exam will help you prepare effectively and navigate the process with confidence.
| | |
| --- | --- |
| Exam Name | Medical College Admission Test |
| Level of the Exam | International |
| Conducted By | Association of American Medical College (AAMC) |
| Mode of the Exam | Computer-Based (Online) |
| Exam Duration | 7 Hours and 30 minutes |
| Official Website | https://students-residents.aamc.org/ |
| Fees | Around INR 27,060 |
| Validity of the Scorecard | Generally for 02-03 Years |
| Top Colleges Accepting MCAT Score | Harvard University John Hopkins University Stanford University Columbia University Duke university |
MCAT Exam: Eligibility
Before taking the MCAT exam, it is vital for prospective test-takers to carefully review the eligibility criteria set by the exam organizers. The MCAT is open to students who aspire to pursue careers in Allopathic, Osteopathic, Podiatric, and veterinary medicine.
Applicants must meet the following eligibility requirement:
For candidates from the United States and Canada, possessing an undergraduate degree is a requirement to qualify for the exam.
International candidates must either be enrolled in or have already completed an MBBS program to be eligible for the MCAT.
If individuals intend to take the MCAT for non-medical purposes, they must seek special permission from the American Association of Medical Colleges (AAMC).
MCAT Exam for Indian Students
Indian students who want to study medicine abroad or get into international medical schools can also take the MCAT exam, even though it's mainly used in the United States, Australia, Canada, and the Caribbean Islands. The MCAT is a test that helps evaluate if students are ready for medical studies, regardless of their education in India. By taking the MCAT, Indian students can show how well they understand subjects like biology, chemistry, physics, psychology, and sociology, which are important for getting into medical school.
MCAT Exam 2023 Application Fee in Indian Rupee
For the MCAT 2023, there are three different registration fee categories based on the registration date prior to the exam. The fees vary depending on when individuals register for the exam.
| | |
| --- | --- |
| Registration Fees | In INR |
| Standard Registration | $330 or INR 27,060 |
| Fee Assistance Program Registration | $135 or INR 11,070 |
| Registration Fee Outside US Territories | $120 or INR 9,840 |
Note: Candidates need to schedule their MCAT exam at least 10 days before the actual exam date. This 10-day deadline is also the final date to reschedule, cancel, or make changes to registration information like name, address, and other details.
MCAT Exam Syllabus
The MCAT exam tests a wide range of knowledge in science, psychology, and sociology. It also assesses critical reasoning and analytical skills. Here are some important topics covered in the MCAT exam.
| | |
| --- | --- |
| Name of Sections | Important Topics |
| Critical Analysis and Reasoning Skills | Ethics, Philosophy, Population Health, Social Sciences, Humanities Disciplines, and, Studies of Diverse Culture |
| Biological and Biochemical Foundations of Living Systems | Chemistry: Organic, and Inorganic, Biology: Cellular and Molecular, Biochemistry Natural Sciences: Research, Reasoning, and Statistics Basic Biochemistry Concepts, Statistics Concepts, and Introductory Research Methods |
| Psychological, Social, and Biological Foundations of Behaviour | Social and Behavioral Sciences: Scientific Inquiry, Reasoning, Research Concepts of Psychology, Sociology, and Biology about the Behavioral and Socio-Cultural Health Determinants Mental Processes and Behavior, Concepts of Psychology and Sociology, Introductory Statistics Concepts and Research Methods of Introductory Science |
| Chemical and Physical Foundations of Biological Systems | Introductory Biochemistry and Biology Concepts Chemistry: Organic and Inorganic, Concepts of Physics Show Scientific Inquiry and Reasoning, Research Methods, and Natural Sciences Introductory Molecular Biology, Introductory and Statistics Concepts |
MCAT Exam 2023 Upcoming Dates
The MCAT 2023 offers various test dates in centers across the United States. However, it is important to keep in mind that international centers have a limited number of test dates available.
| | |
| --- | --- |
| Exam Date | Score Release Date |
| 15th July 2023 | 15th August 2023 |
| 28th July 2023 | 29th August 2023 |
| 4th August 2023 | 6th September 2023 |
| 19th August 2023 | 19th September 2023 |
| 25th August 2023 | 26th September 2023 |
| 26th August 2023 | 26th September 2023 |
| 31st August 2023 | 3rd October 2023 |
| 1st September 2023 | 3rd October 2023 |
| 8th September 2023 | 13th October 2023 |
| 9th September 2023 | 13th October 2023 |
International students, outside the US territories, are requested to kindly verify the availability of some of the dates as they may not be available to them.
Note: Before appearing for the MCAT, you must know the 60 days, 30 days, and 10 days schedule. Visit https://students-residents.aamc.org/register-mcat-exam/us-mcat-calendar-scheduling-deadlines-and-score-release-dates-0 for the required information.
MCAT Exam Preparation
When it comes to MCAT exam preparation, there are certain DOs and DON'Ts to remember. These tips and tricks will help you to increase your efficiency during the exam. For more tips and tricks, check out the latest blog on How To Prepare for Exams. Here are some important guidelines:
| | |
| --- | --- |
| DOs | DON'Ts |
| Plan your study sessions in advance and allocate dedicated time for each subject and topic. | Avoid delaying your study sessions until the last minute. Start early and maintain a consistent study routine. |
| Utilize resources specifically designed for MCAT preparation, such as practice exams, study guides, and official MCAT content. | The MCAT requires critical thinking and the application of concepts. Avoid merely memorizing information. |
| Regularly solve practice questions to familiarize yourself with the exam format and improve your problem-solving skills. | Practice exams simulate the real test environment and help you assess your readiness. Don't skip taking them. |
| Identify your areas of weakness and allocate more time and effort to improve your understanding and knowledge in those subjects or topics. | Everyone has a unique study pace and learning style. Don't compare yourself to anyone. |
| Schedule regular breaks during your study sessions to avoid burnout and maintain productivity. Get enough sleep to keep your mind refreshed. | Taking care of your physical and mental well-being is crucial. Don't neglect exercise, proper nutrition, and relaxation activities. |
Always remember, cracking any exam required sheer hard work and dedication. These are just tips and tricks to help you increase your efficiency. Before going to the examination hall, you should know the topics and syllabus well.
Summing It Up!
Lastly, the MCAT exam serves as a critical milestone for aspiring medical professionals. It assesses a broad range of knowledge in subjects like biology, chemistry, physics, psychology, and sociology, while also evaluating critical thinking and analytical skills. With its stringent format and high stakes, the MCAT demands dedicated preparation and focused study.
A strong performance on the exam can significantly enhance one's chances of securing admission to esteemed medical programs, opening the door to a fulfilling career in medicine. By demonstrating their grasp of scientific principles and their ability to apply them to real-world medical scenarios, individuals can embark on a transformative journey to make a profound impact on the lives of others.
Unlock a world of endless opportunities with iDreamCareer's Study Abroad program! Our team of experts will help you explore a range of international universities and courses, making it easier for you to find the perfect study destination. From application assistance to visa guidance, our comprehensive services ensure a smooth and hassle-free experience. With our Study Abroad program, you can broaden your horizons, enhance your skills, and take the first step towards an exciting future. Hear the success story of Toufiq who got an offer from Berkeley, US after getting career guidance from our industry experts! Contact us today to start your journey!
Also Read:
MCAT Exam: FAQs
How long is the MCAT exam?
The total duration of the MCAT exam is approximately 7 hours and 30 minutes, including breaks. Each section has a specific time limit, and test-takers must manage their time effectively to complete all sections within the allotted time.
What is a good score on the MCAT exam?
The MCAT exam is scored on a scale ranging from 472 to 528. A good score varies depending on the specific medical schools you are applying to, but generally, a score above the national average (around 500) is considered competitive.
How can I prepare for the MCAT exam?
Effective MCAT exam preparation involves creating a study schedule, utilizing official study materials, practicing with sample questions and full-length exams, focusing on weak areas, and seeking additional resources like prep courses or tutoring if needed.
Can I retake the MCAT exam?
Yes, you can retake the MCAT exam if you are not satisfied with your initial score. However, it's important to note that medical schools may consider all scores on your record, so it is advisable to adequately prepare for the exam before taking it.
How much does it cost to take the MCAT exam?
The registration fee for the MCAT exam varies depending on the region and test date. It is recommended to check the official MCAT website for the most accurate and up-to-date information regarding registration fees.
How long are MCAT scores valid?
MCAT scores are generally valid for three years from the date of the exam. However, it is important to note that some medical schools may have their own policies regarding the acceptance of older MCAT scores, so it's best to check with individual schools for their specific requirements.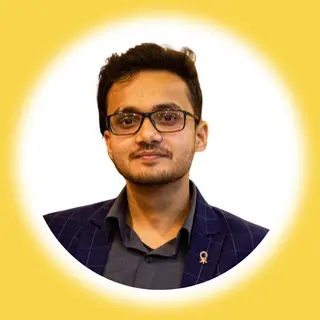 Sushant has been writing since his early days of childhood and currently, he's serving as a Content Writer with iDreamCareer. Sushant has two start-ups of his own and he has been writing content for them since their inception. Apart from that he is passionate about writing which is why he is following his passion for writing with iDreamCareer.