As more and more students are crossing oceans to explore new horizons for their careers, they have to clear several milestones before reaching their destination. The statement of purpose (SOP) remains one of the most ambiguous parts of the application process. There is no fixed format of an SOP, and the only guideline you get from the college admission committee is the maximum word limit. Most of the time, students fail to understand the requirements of SOP and write it as an essay or application, which appears monotonous and the student doesn't stand out.
A well-written SOP is as important as your academic score while applying to universities. It is your first impression on the admission committee, and it is important to stand out to impress them. The SOPs are checked by admission officers who are mostly psychologists and senior academicians. The SOP not only helps them to understand the academic history and future plans of the student, but it also gives them a hint of the student's perception, passion, and determination. The universities stress on giving the students complete freedom regarding the structure and format of the SOP, which helps them get more insight into the students and also makes every SOP unique.
After studying SOPs that have worked for students, we can understand that there are some questions that need to be answered in your SOP. The following is a list of questions that you should consider:
Which subject do you want to pursue?
What makes you choose this subject?
Why have you chosen a particular college?
What do you expect from college?
Why are you choosing a particular country for further education?
How much experience do you have in your field?
How passionate are you about the chosen field?
What are your plans after completing the respective course?
What are your hobbies and interests?
What are your core qualities?
How can you contribute to the university?
What can your fellow classmate benefit from you?
How do you wish to contribute to society?
The above are some questions that you must keep in your mind while writing the SOP. It will provide a structure to your SOP and will also help the admission committee get all important information about you. You can first answer these questions individually and then bring them all together in a story like structure. Your SOP is the story of your life and should be written in a way that leaves an impression on the admission committee. The following are some tips for writing effective SOPs:
5 Things to Remember While Writing SOP

1. Colloquial or Vernacular?
There is a lot of ambiguity regarding the tone and language of the SOP. Some students use a very formal tone similar to an essay or application while some use a very informal tone that appears like an email. However, academicians believe that you should use a conversational tone that should be slightly formal but should also have a bit of fun and creativity. When it comes to using the technical lingo, you should use technical terms about your field of interest but it should appear natural and should go with the flow. In a nutshell, you should write it just like you speak to a friendly professor.
2. God Lies in Details
Although, the structure of SOP should be like a story, keep in mind that it should not only be qualitative but also be quantitative. It is very important to quantify your statement with measurable details. Add important numbers, stats or details wherever you are mentioning crucial information about yourself. For example while talking about your academic history, including the scores you have earned. Similarly, when it comes to field experience, include details like how many months you worked and what was the roles assigned to you. The details provide authenticity to your story and also adds depth by talking about results and not just actions.
3. Customize
A common mistake committed by any students is that they create a common template for their SOPs, and when they apply to different universities, they just change the relative names and details. Just like every student is unique, every university is unique too. All universities have characteristics that make them different than others. The admission committee wants every student to take an intellectual decision after considering the university's vision, methodology, culture, strengths, and weaknesses. Hence, you should create customized SOPs after researching about all the universities. Here are a few things that you should do before writing the SOP for a particular university.
Go through the University website thoroughly
Know about its history and philosophy
Try to find out some eminent faculties and their research works
know about the campus culture and students community
4. Dark Side of the Moon
Even if our academic performance is as bright as the full moon, there is always a dark side of the shortcomings or mistakes committed by us. SOP is a great platform to address your problems. Be it a low score in some test, gap years in your career or problem faced while working, you can put them before the admission committee with a justification. Your SOP should be very honest, and the tone should not be defending, rather it should be a matured reflection. Everybody commits mistakes, and the committee likes to know how you deal with your mistakes and recover from them. You can tell them what you learned from your mistake and how it will help you in the future.
5. Thou Shall Not Cheat
It is important to look at SOPs of senior students and research online about a university or a course but keep your fingers away from Ctrl-C and V. The admission committee takes plagiarism very seriously, and every SOP is crosschecked with a huge database of previous SOPs and online materials. The application of a student is rejected if there is any duplication in the SOP. To avoid this issue, you can create notes during your online research and then write it in your words. You can use some plagiarism checkers before submitting your SOP.
Once you are done writing your SOP, it is important to get it to proofread as many times as possible. You can share it with your friends, family, and teaching faculty and consider the changes suggested by them. SOP is a great opportunity to portray yourself in front of the admission committee, and you should make the best use of it. Remember to mention all significant achievements of your life but no matter what, you must never exceed the word limit. Always follow the guidelines!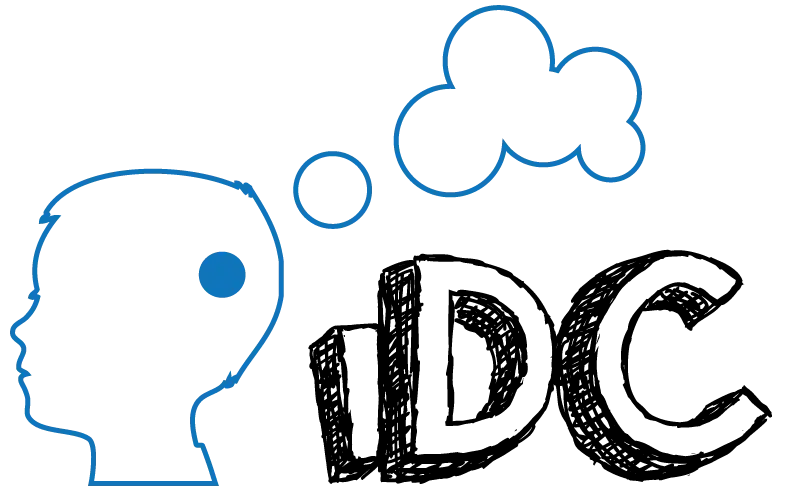 The iDC Editorial Team brings in a collective work experience of more than 25 years in diverse fields spanning from career counselling, management consulting, engineering, and technology to science, finance, and humanities. The team's key competencies are in research and analysis of careers, jobs, and industries. The team boasts a few best-in-class writers on careers and education.