---
"There is no force equal to a woman determined to rise"
---
W.E.B. Dubois This blog is an ode to what women can become and have become. Over the last hundred years or so, breaking the stereotypical shackles of society, women have risen from the ashes like the phoenix. There is no job that a woman can't do what a man can. But for various reasons, a lot of women often want to know about the best jobs for women. In the 21st century, all women are equal to men and there is absolutely no ground for any discrimination. From the political arena and corporate battlefields to the defense services and entrepreneurship, there is no stopping for today's women.
Careers for Women
There is no bar, no hurdle, and no boundary strong enough to hold back a woman to achieve what she wants. Today, for a woman, the only limitation is her dreams and aspirations. Arundhati Bhattacharya rose from a humble background to lead the State Bank of India as the Chairman. She was the first woman to lead SBI. She was listed as the 25th most powerful woman in the world by the magazine Forbes. As a child, Bhawana Kanth used to dream of flying a plane. She left a secure job at TCS to become the first women fighter pilot in the Indian Air Force along with Mohana Singh and Avani Chaturvedi. They were inducted into the Indian Air Force Fighter Squadron in 2016. In 2019, Bhawana Kanth became the first female fighter pilot in India to undertake combat missions. Born into an ordinary middle-class family, Suchi Mukherjee had always believed that she could do anything that she liked. She founded Limeroad.com, an online marketplace for clothing, accessories, and grooming products in 2012. Limeroad.com is one of the most successful start-up companies in India. If you are a woman, understand that there is no barrier to realise your dreams. But for various reasons, you may have some confusion as to what could be the best jobs for women. Although it varies according to each woman's specific requirements, the best careers for women could be narrowed down to the following options.
What are the best careers for women?
This blog has curated a list of the 13 best jobs for women and discussed in brief each of the career paths
Entrepreneurship
Entrepreneurship is about taking calculated risks and multitasking. It is about understanding people and guiding them towards a goal. Women are naturally gifted in all these aspects. That is why entrepreneurship is one of the best professions for women. From setting up a small store and a business out of the home to set up an IT company and an innovative start-up, women are there in every conceivable sector. They are not shying away from setting up large-scale industries on their own or joining their family business. It is no longer taboo, for a woman to be at the top – as the Chairperson or the CEO of a company. Today all State Governments and the Government of India offer many schemes to encourage women to become entrepreneurs. For example, the Ministry of Micro, Small, & Medium Enterprises, Government of India launched Udyam Sakhi to nurture entrepreneurship among women. You can access the portal of Udyam Sakhi to get all the support to start your business.
Discover More by accessing the Free Career Dashboard
This will help us share relevant information with you.
Career Counselling
Guiding students to the path of success and helping them find their way through life as a Career Counsellor is very fulfilling as one of the best jobs for women. You can find a job as a Counsellor with schools, career counselling organizations, and various NGOs. You can also set up your independent practice. As a Career Counsellor, you would be assessing students' aptitudes, interests, personalities, and various other behavioral traits. You would help students understand what they are good at and which educational and career options are best suited for them. Take a certification course in career counselling You can study for a Bachelor's degree and then a Master's degree in Psychology or you may have a B.Ed. degree. You may also have a degree in any academic field including Sociology, Management, Social Work, etc. and then take training in career counselling. Having a few years of experience in teaching or in human resource management will help.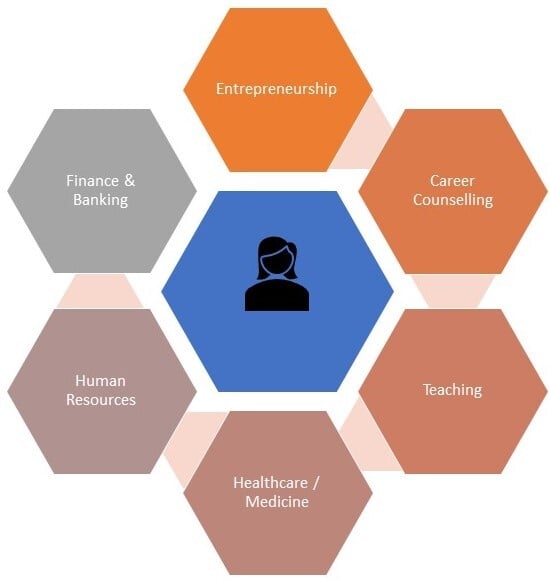 Teaching
Teaching has always been considered one of the best jobs for women. It is not only an extremely noble and rewarding profession but also an excellent way in which women get to play an important role in shaping people's lives. With the rapid growth in India's education sector, the number of job opportunities has been increasing enormously over the last decade or so. For those with a B.Ed. degree, teaching jobs in schools offer decent salaries. In Government schools, Government Aided schools and in many private schools, you may earn in the range of Rs. 35,000 – 1,00,000 or more a month depending upon your experience and job position. Higher salaries are offered to Principals, Vice Principals, etc. If you choose to opt for a teaching job in a college or university, you may earn between Rs. 55,000 – 2,25,000 per month or even more. Professors and Senior Professors earn on the higher side. Teaching is undoubtedly one of the best professions for women.
Healthcare/ Medicine
Women are born caregivers. Evolution has made women like that. For more than a century, women are highly demanded in some of the job roles in healthcare and there are some jobs, which are only meant for women. For example, in jobs like those of Staff Nurses and Nursing Assistants, women have more opportunities. Besides Nursing, the healthcare sector offers some of the best jobs for women. You can opt for various options depending on your educational qualifications. Some of the best careers for women in this field are:
Physicians (MBBS) / Consultant Physicians in fields like Obstetrics & Gynaecology
Medical Imaging Technology
Emergency & Critical Care Technology
One of the typically female jobs in this field is that of the Midwives and General nurse. Read about top medical courses without NEET. This gives you a wide range of educational options in healthcare/medicine careers.
Human Resources
This field is good for those who have a penchant for working in corporate jobs and have the ability to help people solve their issues and problems. Human Resources Management is one of the rapidly developing career options for women. You can obtain an MBA or a PGDM in Human Resources Management to get a good beginning. The main functions of Human Resources personnel are to shortlist and interview candidates, hire and train them, set their pay, design appraisal systems, benefits and perks, formulate policies and leave structures, look after employee welfare and settle disputes.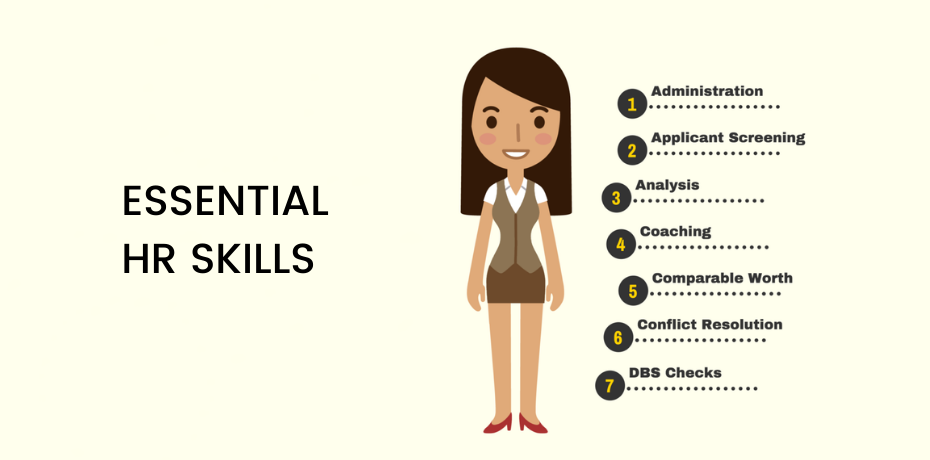 Finance & Banking
The Finance & Banking sector offers some of the best professions for women because this field requires a lot of patience and people management skills. It is not as if there is any discrimination in favor of women or men, but in some roles such as Customer Services Executives and Relationship Managers, women often perform better. Some of the best careers in this field are:
Interior Design
Women often put a lot of effort and planning into decorating and setting up their own homes. Needless to say, it requires keen observation, a sense of aesthetics, an excellent sense of design and creativity to beautifully maintain a home. This field offers some of the best jobs for women because it allows women to use their creativity in a productive fashion. You will need a Diploma / Degree in Interior Design or in Interior Architecture or in Interior and Furniture Design to get a good job. You can also set up your own business in this field.
Information Technology
With the rapid expansion of the digital or Information Technology (IT) industry, the demand for professionals who have the required skills is forever on the rise. This is a great opportunity for those women who take an interest in the IT sector and computers in general. Information Technology and Computer Engineering fields offer some of the best jobs for women. Some of the jobs on offer are:
Media and Journalism
For women who are creative and good at communication, the media sector holds a wide range of opportunities. This field of work allows women to exercise their creative freedom to a considerable extent along with the opportunity for job satisfaction. These make this field of jobs one of the best jobs for women. Some of the jobs on offer are:
Sub-Editor
Writer
Content Writer
Research Analyst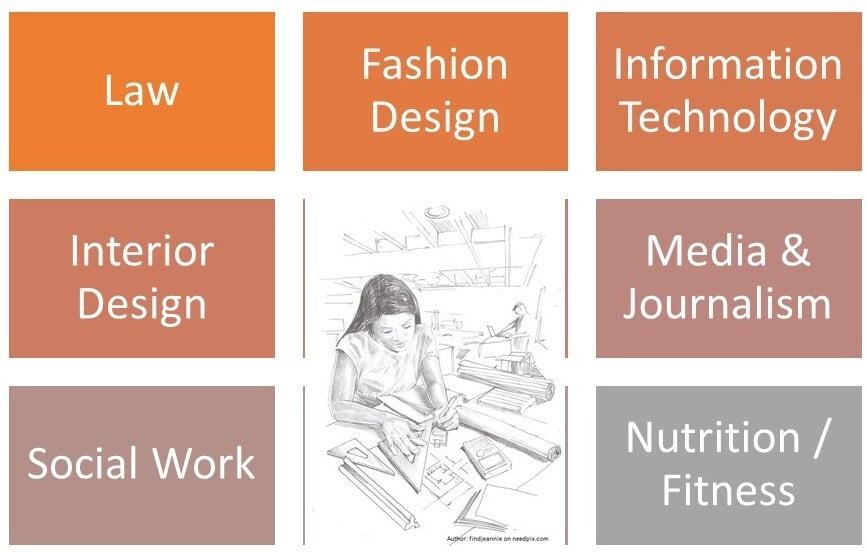 Fashion Design & Merchandising
A sense of style, fashion, intellect, and creativity is like second nature to women. Moreover, the fashion industry offers some of the best and high-paying jobs for women. Some of the jobs are in which you can build up a rewarding career are:
Fashion Merchandiser
Textile Technologist
Fashion Technologist
Law
The field of Law has some of the best jobs available for women. Therefore, in various law firms today, women lawyers are doing commendable jobs. For instance, lawyers like Indira Jaising, Meenakshi Lekhi, Vrinda Grover, Menaka Guruswamy, and Karuna Nundy are treated like celebrities. Also, among the sitting Judges of the Honourable Supreme Court of India are Indu Malhotra and R. Banumathi. They are known for some landmark judgments. Therefore, jobs in law and judicial services are some of the best jobs for women.
Social Work
Social Work requires people with deep empathy for others as well as a wide understanding of the problems of different communities. Understanding the typical issues that women face is also an advantage. Moreover, social Work offers a lot of job options for women. Some of the professions in this field that women can opt for are:
Project Assistant
Project Coordinator
Psychiatric/ Mental Health Social Worker
Nutrition / Fitness
With rapidly increasing awareness about being fit and healthy, the opportunities in the fields of Nutrition, Dietetics, Fitness, Yoga, etc. are also growing by leaps and bounds. These fields offer some of the best jobs for women. Some of the career options are:
Clinical Nutritionist
Careers for Women by iDreamCareer
You have always guided your children towards shaping a better future. But, have you ever thought of doing the same for millions of other children who could actually use your concepts and knowledge for their growth? Become a Career Counsellor and guide millions of students to choose the right career path. Hop on the journey to become a certified Career Counsellor with our Career Counselling Certification Training Program and develop valuable skills. For detailed information about the course, check out the link mentioned below. As children are the citizens of tomorrow, they need a trustworthy person to show them the right career pathway. Career counselling as a career option is also considered to be one of the best jobs for women. To know more about iDC's career counselling training program, please visit – Certification Program for Career Counselors Also, to read iDC's Brochure – Click here to download Therefore, to understand why career counseling is one of the best jobs for women, please watch this video. It is about the story of two women Counsellors who restarted their careers after going through the iDC Certification Program – Click here to view So, if you wish to apply to iDC's Career Counselling Certification training program, please Click here to fill the form Also read:
Discover More by accessing the Free Career Dashboard
This will help us share relevant information with you
Trending Posts

After acquiring a bachelor's degree in Pharmaceutical Technology from Jadavpur University, Kolkata, and a post-graduate diploma in management, Dipankar has been working as an entrepreneurial leader as well as a career guidance expert. He has provided career guidance and assistance to higher education students for over two decades with noteworthy achievements