Do you wish to become a doctor too, like many of your mates? Do we hear you say 'not in India'? Wish to study in Germany? Are you yet to figure out how to study MBBS in Germany?
Or have you already begun your preparations for an MBBS in Germany? Whichever it is, this post welcomes you!
This curated guide shall take you through the many depths that you definitely need to be familiar with, before you start gearing up for your next fight towards pursuing MBBS in Germany.
Highlights of MBBS in Germany for Indian students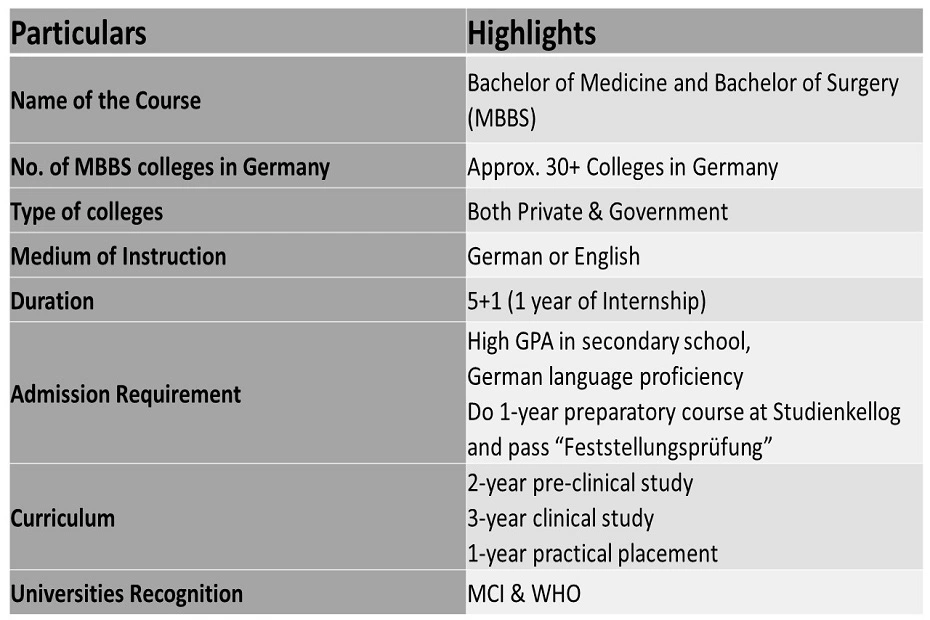 Why study MBBS in Germany?
Some of the reasons why you may consider studying MBBS in Germany:
Cost Effective
Study in German and English or both
Gain Hands-On Experience
Immense Job Opportunities
Offers Great Scholarships
World Class Recognized Universities
MBBS in Germany fees
As an Indian student or a non-EU country student, for pursuing MBBS in Germany:
You will be required to pay a tuition fee of around EU 30000 to EU 1,00,000 per year. The average fee for public and private universities.
Living cost of MBBS in Germany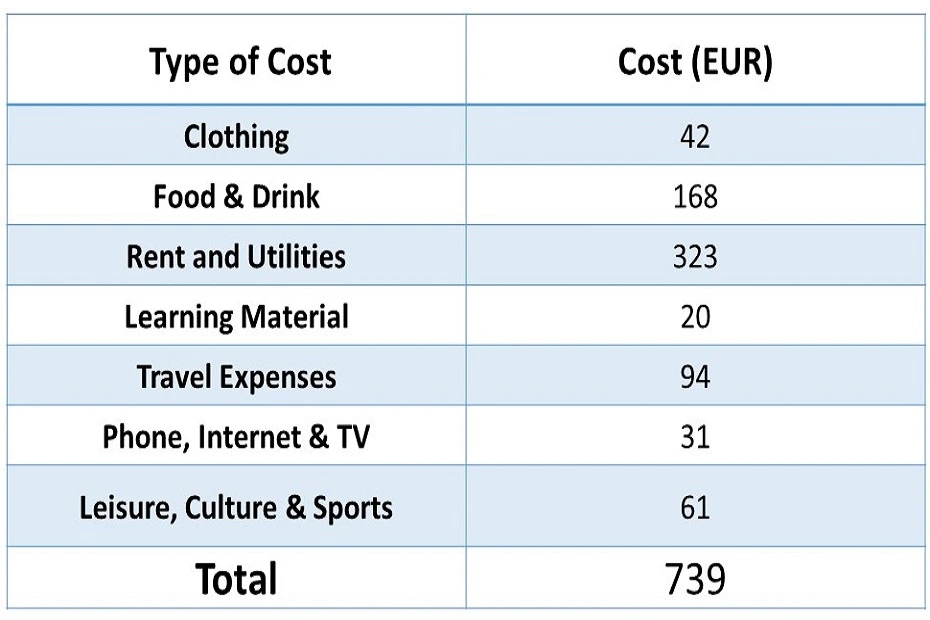 Top MBBS universities in Germany
Some of the top universities for pursuing MBBS in Germany are:
Dresden University of Technology
Free University of Berlin
Freiburg University
Goethe University Frankfurt
Heidelberg University
Leipzig University
Lübeck University
Magdeburg University
RWTH Aachen University
Technical University of Munich
Tübingen University
Bonn University
Duisburg-Essen University
University of Erlangen-Nuremberg
Göttingen University
University of Hamburg  
Witten/Hercke University
Würzburg University
Is NEET required for MBBS in Germany?
Yes, for pursuing medical course in Germany, you need to qualify the NEET exam with a 60% mark. According to the Gazette Notification of the Medical Council of India, you need to qualify for a NEET exam to study MBBS abroad.
Salary and job prospects after MBBS in Germany
Obtaining a doctorate in medicine (MD) is highly recommended, if you wish to stay in Germany and pursue your career there. The course will not only prepare you for a set of advanced skills but also help you to progress. It will also help in gaining top positions in hospitals and other medical settings. If you plan to work in Germany, the average salary paid to doctors in hospitals is less than double the national average.
You may find vacancies in fields like BVMed, Deutsche Gesellschaft fur Nuklearmedizin, Imaging Netzwerk Berlin, Forschungsvereinigung Feinmechanik, Optik und Medizintechnik, etc. The German healthcare industry currently employs more than 4.3 million local and international people.
Final Words!
After all of that mind-bender, you must be full of facts now. If you've been endlessly looking for extensive knowledge about MBBS in Germany, we've served you much, isn't it? Now, to put all of those existing doubts at the back of your mind to rest, why not ask expert professionals?
iDreamCareer is on a mission to reach every state and every child in order to ensure that talent is appropriately delivered into the industry. Talk to our industry experts and know yourself in and out! We try to help young confused minds from 9th class, 10th class, class 11, class 12 with an aim to select their most-suited career choices.
Must read
Useful Links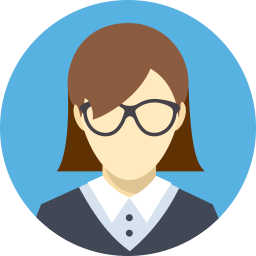 Anushree has 5+ years of experience and currently she is associated with idreamcareer.com as a Content Writer. She has also worked as a Social Media Marketing Expert for a startup and Content Quality Analyst for Publishing and E-learning Industry. She has done her Masters in Commerce and PGDM in Finance & Trade and Marketing & HR, but she is currently following her passion towards writing.