Remember the old cartoons, before the Shin Chan and Pokemon era, like Ducktails and Tom and Jerry? In those cartoons, whenever a character was shown in a dilemma, two miniature self of the character used to revolve over its head, one with thorns and the other with a halo. This is nothing but a representation of 'the Good' and 'the bad' and was made to teach us the importance of values. This blog talks about the importance of values and how they influence our career decisions.
Even though in real life, it is not as clear and fictional as in the cartoons, the concept of good and bad has a substantial impact on the decisions in our life. Yin and Yang or the good and the bad are subjective to every individual and they constitute our personal values. These stories and fables are a source to help us understand the importance of values in life.
All of us have different personal values and this is one thing that leads us to make different choices in similar situations. For example, one engineering graduate might feel elated about getting a job in some company abroad, while in a similar situation, some other engineering graduate might feel compelled to stay back and contribute to his own country.
Like this, personal values play an important role in the career decisions we make. When our career decisions do not correspond with our personal values, it may lead to dissatisfaction and guilt in our professional life. Following these values and believing in them helps us in a number of ways in making the right career decisions.
We regularly come across some intriguing life stories where people suddenly change their careers and many times the new career is incongruous with their education. When we look at some examples, we find that personal values can be a factor that can lead to such drastic life changes. When personal values get associated with career values a career in the right direction becomes possible.
How Personal values affect career decision
The right career option is the one which makes you feel satisfied and happy. It is not only about the environment in which you work, but also the effect that it has on society. Remember the movie 'Swades' where an Indian engineer from NASA comes back to India and works towards creating a self-sustaining village?
Stories like these are not only found in movies but also exist in real life. There are many people who are driven by a strong desire to find the meaning and goal of their life which is a manifestation of their personal values. These stories instill in us the importance of values in our lives.
Let us look at some examples from past and present of individuals who underwent huge career changes because of their adherence to their personal values.
M K Gandhi: Mahatma Gandhi was a law graduate and had started practicing successfully in the UK and South Africa. Soon he felt the urge to do something for the oppressed people and started a non-violent revolution that liberated people not only in India but also in South Africa.
Arvind Kejriwal: Famous social activists and the present chief minister of Delhi, Arvind Kejriwal acquired a degree in Mechanical engineering from IIT Kharagpur and got placed in Tata Steel. Soon he realized that he wants to serve the nation and left the job and appeared in the Civil Service Exam.
He got selected as an Indian Revenue Service (IRS) officer. After working for some years and helping people as an IRS officer, he felt that this career is not the best medium to bring social change and hence he left his job and became a social activist.
IIT Bombay Trio: Recently three alumni of IIT Bombay where lauded for their determination to bring a change in society. Pratyush Rathod left a highly remunerated job in an MNC in New York and came back to his village to start a school.
Suhani Mohan left a hefty job in Deutsche Bank and returned to India to alleviate the hygiene problems faced by women in rural India. Another IIT B student Siddharth Shah rejected job offers from various big companies and adopted five schools in Udaipur and is now working on improving the education standards of these schools.
All these examples point us towards some careers commonly chosen by people who are driven by personal values. Not only these examples and stories teach us the importance of values in our life but also make us understand that personal values do impact career decisions in our life.
Careers Driven by Personal Values
Civil Services: Every year the Union Public Service Commission conducts the civil service examination for graduate students. This is one of the toughest exams and the qualifying candidates get to work in top bureaucratic posts of the country. A career in civil services is usually taken up by those who wish to make changes in government administration and improve the lives of the public.

Although there are many candidates who get attracted to these posts due to the high salary and reputation, there are many others who choose civil service for the great opportunity of social impact. There are many incidences where people leave their high paying jobs and appear for this exam. Thus a career in this field helps us understand the importance of values that can help an individual decide what they want to do in life.

Defense: Apart from the stunning uniform and the high social reputation, the defense services give you the chance to serve your nation. There are many levels of entries for Indian defense like NDA, CDS, and OTA. Many brave hearts join the Indian Army, Air force and Navy with the sole intention of serving the nation. These real-life heroes endure months of rigorous training that prepares them to work in extreme climatic conditions.

Medicine: A doctor's job is considered as one of the holiest profession. The medical profession gives you direct power to help in reducing people's suffering. There are many doctors in our country who have given up the comfort of city life and practice in deep villages.

The field of medicine also includes veterinary sciences and there are many veterinary doctors who have dedicated their lives to taking care of animals. Anyone cannot aspire to become a doctor as it is an extremely challenging profession, one that demands emotional intelligence and thus it is equally important for an individual to understand the importance of values and make the right career decisions. These personal values play a key role in making these career decisions.

Teaching: Teachers have made a great impact on the social change in history and they still have the same power of shaping the future of the country. Teaching is generally seen as a low paying job, but still many people chose this career for the opportunity of this social impact.

Social Work: This is the most common career path for people who are driven by personal values. There are no exams that are required for one to be a social worker. If you want to be a social worker, all you need to do is look for the issues in your society and start working towards solving them.

A social worker can work on various issues like the environment, governance, health, education, etc. But imagine if an individual becomes a social worker but is not that passionate about helping people and working for the public. Would that be the right career choice for such an individual? No. That's why it is crucial to understand the importance of values and make career decisions based on these personal values for a successful career.
Conclusion
Apart from providing for shelter, bread, and cloths, career also shapes one's personality and adds meaning to life. Nothing can beat the feeling of satisfaction when you know your work is bringing a positive change in society.
Being aware of our own personal values can help not only us in living a life according to our aspirations but also assures that we have made career decisions as per our own values and understandings.So, if your dreams are propelled by personal values, start discovering yourself and shape your dreams by finding a career that can give you the best platform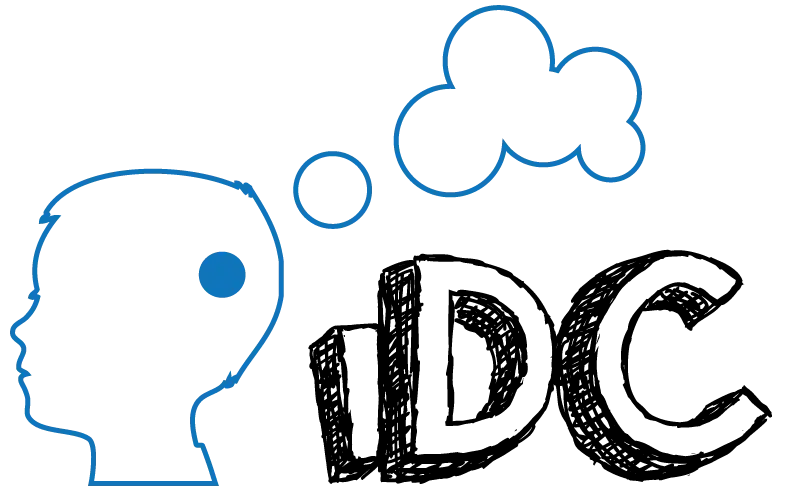 The iDC Editorial Team brings in a collective work experience of more than 25 years in diverse fields spanning from career counselling, management consulting, engineering, and technology to science, finance, and humanities. The team's key competencies are in research and analysis of careers, jobs, and industries. The team boasts a few best-in-class writers on careers and education.