Ever since the time, foreign countries realized the value of opening their gates for students across the globe, international education has increased exponentially. Starting as an option only for the rich class and students with exceptional academics, it has now spread evenly across classes to a limit that we can say 1 out of every 10 students in cities is looking for study options abroad. Though, with more options comes the challenging task of selecting the right option.
We come across many parents and students worried about abroad education. There is a stark difference between the education system in India and Abroad. Let us first look at some major differences.
Differences in Education System in India and Abroad
A bigger emphasis on self-exploration: In most developed countries, the education system is designed in such a way that it motivates the students to self-explore. The students have far more freedom to choose the subjects and can also switch if they find some other subjects more interesting.
Frequent Tests: Unlike India, where 80 to 100% assessment of a student's performance is decided through a single annual or semester test, assessment is done on the basis of several parameters in countries like the USA and UK. A student is marked on several factors like assignments, class participation, group, and individual projects, quizzes and tests.

Practical Exposure: A huge priority is given to practical learning in abroad education systems. Universities constantly conduct seminars, workshops and internship opportunities for students.

GPA in Place of Percentage: In most of the universities abroad, the grading system has replaced the percentage pattern followed in India. GPA is a better assessment of the student's overall development.

We do understand this decision does involve more effort than selecting a domestic college option. It is a complicated task, but if you divide it into steps you find things falling in the right spaces. If I give you a watermelon to eat and ask you to eat it at a go, you will find it impossible and would quit. But, if I divide the watermelon into small pieces you won't only be able to eat it but would also enjoy it. So let's cut this watermelon of selecting a college abroad into small tasty morsels. Let's divide the complete process and dedicate a timely deadline for the same.

Once you have decided the career you want to pursue and have selected the course which will help you reach your career goal, comes the important part of selecting a country and college suitable for the course you want to apply to. We will now discuss these two steps one by one and venture into points to focus to come to a conclusion.
Country Selection
Choosing the right country is a very important step in the college selection process. You need to keep in mind a lot of things and make sure that you don't end up making a choice unfavorable to your career selection. So how to make sure a country is right. If you ask some uncle staying near your place he might end up suggesting you a country where his relatives are living. So why not ask the unbiased google uncle. Make sure that you dedicate a month to find out the following things about the countries you are targeting:
Language: Different countries have different requirements for the understanding of the local language. For eg. even though Germany has implemented English as the educational language, still you need to have a basic understanding of German to dwell there.
Course availability: Make sure that the course you have shortlisted is not only available but the country is also highly credited for the course. Every country has its own specialization in sectors, make sure you apply to the relevant country.
Programs for international students: To become a global platform of education, every country has certain rules to ease international students. Check for the details like placement cell for international students, student work options, on-campus and off-campus stay option, transport and basic amenities.
Fees: Check the average fees of education and cost of living of the shortlisted country, discuss with your parent and finalize a country which is in their budget for your studies.
Voila, you have been shortlisted!!
Discover More by accessing the Free Career Dashboard
This will help us share relevant information with you.
Next Step? Choosing a College
Choosing the right college can also be termed as the window to a good career. So let's break the college selection in small steps and again reach google uncle with points we need to check:
Course availability: Create a list of college which provide the course you are looking for, also check the Ranking, academic entry requirement, and fees.
Self-assessment: Every country has colleges ranked from top to low, you need to assess your academic capability and compare it with the entry requirements of the colleges. Identify ten colleges that are in your academic reach.
Fees: Now that you have ten colleges suiting your career, course and country preference, narrow down the list to five colleges with fees suitable to your budget.
Deadlines: Dedicate one day each college to understand the application cycles and to find out the deadlines for international application. Note down the deadlines and set reminders on your cell phones to remind you at least a month prior to the deadline to prepare for the application.
Application Requirements: Now that you have a clear picture of which college you want to apply and you know the application deadlines, dedicate another month just to understand the application requirement of the colleges. Different colleges have different application procedures. Make sure that you are well prepared and apply to colleges well before the deadline to avoid the last-minute hustles.
So now that we have the watermelon evenly cut into small pieces, by finishing every small piece you reach your aim of successfully applying to abroad colleges. Now, let us look at some of the benefits of studying in Universities abroad.
Benefits of Education Abroad
Widen Your Perspective
Cross-Cultural Communication
Learn Self-dependence
Global Outlook Towards Issues
Advanced Infrastructure and Teaching Methods
Global Employment Opportunities
High Remuneration
If you want to pursue your education abroad, graduation is the best time. Although there are some challenges that you'll have to face in education abroad, the rewards are overwhelmingly outstanding. You need to carefully assess your strengths and weaknesses and then consult with your counselor, parents or teachers regarding the same. The economic factor is one important factor that you should keep in mind before choosing a country. However, there are many scholarships available for students willing to pursue education abroad.
ALSO READ:
Discover More by accessing the Free Career Dashboard
This will help us share relevant information with you
Trending Posts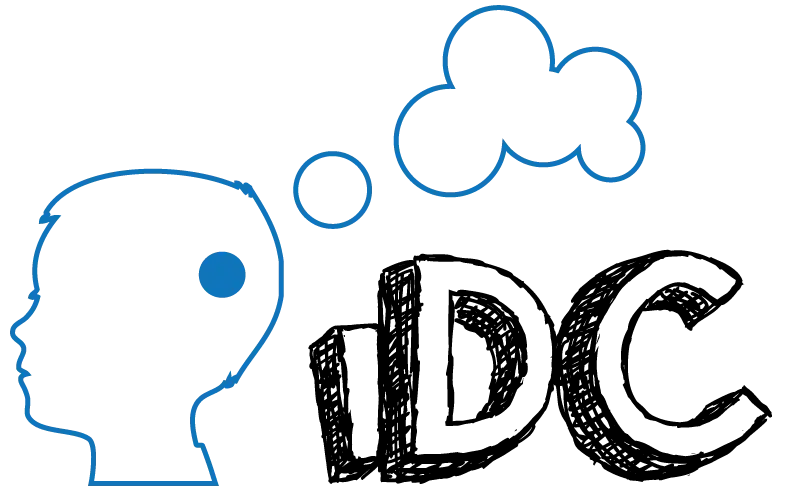 The iDC Editorial Team brings in a collective work experience of more than 25 years in diverse fields spanning from career counselling, management consulting, engineering, and technology to science, finance, and humanities. The team's key competencies are in research and analysis of careers, jobs, and industries. The team boasts a few best-in-class writers on careers and education.