Students have many options for navigating their careers once they have completed the 10+2 in science. However, the majority of students take the conventional route and attempt to enrol in engineering or medical programmes. On the other hand, other students work hard to investigate alternative job paths. In this blog, we will compile a list of high salary courses after 12th science.
Career possibilities are one thing that both sets of aspirants (those who do not want to pursue engineering or medicine and those who want) still have in common. Every student wants to enroll in a course that will lead to a lucrative career with a bright future. After receiving a 12th-grade science diploma, PCM offers various high-paying courses. However, due to inadequate advice and understanding, students often choose the wrong careers.
To resolve the students' conundrum regarding their course selection, this blog will highlight the finest job opportunities following 12th grade science. Following 12th grade science, there are now a variety of relevant courses that are job-oriented and have changed with the times and industry requirements.
List of High Salary Courses after 12th Science
The top courses after 12th-grade science are listed here, and students can select one of them based on their aptitude and interests.
Medicine
Engineering
Management Consultant
Investment Banker
Data Scientist
Architecture
Chartered Accountancy
Law
Pharmacy
Pilot
Nuclear Medicine Technology
Radiology and Imaging Technology
Marine Engineering
Petroleum Engineering
Biotechnology
Actuarial Science
Biomedical Engineering
Geophysics
Astronomy & Astrophysics
Optometry
Popular High Salary Courses after 12th Science-Subject Wise
In this section, we will elaborate on the list of popular high salary courses after 12th science but here subject wise
Top 5 High Salary Courses After 12th Computer Science
Computer Science is the study of computers and computational systems. It involves the theory, design, development, and application of computer systems and technologies. Here is a list of top 5 high salary courses after 12th computer science.
Computer Science and Engineering
Data Science
Cybersecurity
Artificial Intelligence
Business Administration with a major in Information Systems
Discover More by accessing the Free Career Dashboard
This will help us share relevant information with you.
High Salary Courses After 12th Science (PCB) without NEET
Other than pursuing a career in medicine via the NEET (National Eligibility cum Entrance Test) exam, students who have passed their 12th standard with a PCB (Physics, Chemistry, and Biology) background have a number of high-paying employment possibilities accessible to them. Here are few instances:
Biotechnology
Biomedical engineering
Genetic Engineering
Marine Biology
Data Science
Best High Salary Courses after 12th Science (PCM) Except Engineering
There are several well-paying employment options open to PCM (Physics, Chemistry, and Mathematics) graduates who do not want to pursue an engineering career after completing their 12th grade. Here are a few examples:
Actuary Science
Economics
Operations
Data Science and Artificial Intelligence
Meteorology
Get the insightful information about courses after 12th that can provide high salary and job oriented
About the top-five high salary career after 12th science
Since now you know about the top courses and careers in various streams after class 12th, let's try to know more about some very underrated careers.
Siddha Practitioner: Those who practice the traditional Indian medical system known as Siddha are known as Siddha practitioners. This form of medicine, which is among the oldest in the world, is founded on the idea that good health and well-being depend on the harmony and balance between an individual and the rest of the cosmos.
Blockchain Engineer: A professional with expertise in creating, developing, and implementing blockchain technology is known as a blockchain engineer. Blockchain is a digital ledger that is not centralised and tracks transactions among a number of machines.
Investment Banking: Providing guidance, underwriting, and other services to businesses, governments, and other organisations that are issuing securities or seeking to generate funds is the focus of the financial services industry known as "investment banking".
Data Science: Large data sets must be gathered, cleaned up, and processed. Models must be developed and put into practice to assess the data. Data scientists must also communicate their results to stakeholders. They work in a range of sectors, including government, technology, healthcare, retail, and finance.
Nanotechnology: The study of materials and systems at scales smaller than 100 nanometers, where special characteristics and occurrences might arise, is known as nanotechnology. It is an interdisciplinary field that incorporates ideas from physics, chemistry, biology, and materials science to develop new materials, machinery, and systems with enhanced capabilities.
Average Salary
Here is the table of the above mentioned top 5 high salary courses after 12th science.
| | |
| --- | --- |
| Career | Salary |
| Siddha Practitioner | ₹ 4.3 LPA |
| Blockchain Engineer | ₹ 5-10 LPA |
| Investment Banking | ₹ 8 LPA |
| Data Science | ₹ 10 LPA |
| Nanotechnology | ₹ 15 LPA |
In-Text Summary
Students can try their fate in any of the courses mentioned above after 12th science. All the above mentioned courses are in very high demand according to the current situation of the world. These courses can earn you a very good lifestyle in the coming future. Now that you have a clear understanding of the top courses after 12th science, you are ready to enter into the world of limitless possibilities.
Hope we would have been able to provide you with all the information that you need regarding top courses after 12th science. Still, got questions? Why don't you connect with our industry experts? Yes, you read it right! You can get your queries resolved in just 60 seconds from our Career counselors. So, what are you waiting for? Download the app now!
ALSO READ:
Frequently Asked Questions (FAQs)
Which course has more scope after 12th?
You can enrol in specialised degree programmes in subjects like computer science, IT, physics, chemistry, math, animation, and multimedia.
Which course is unique after 12th science?
After class 12 Science, BSMS is unquestionably one of the distinctive courses available. Requirements for education: PCB in Class 12 followed by a BSMS (Bachelor of Siddha Medicine and Surgery).
What are professional courses?
A sort of education called a professional course is tailored to meet the needs of a specific sector. These courses have a strong emphasis on several aspects, including skill development, career advancement, and self-improvement.
Which course is the best option?
We have compiled a list of top courses after 12th science. You can choose any one of them based on their preferences and interests. All the courses mentioned above are perfectly suited to provide you with a good lifestyle.
Which stream is best for study?
Among all the courses, science has always been the most lucrative and in-demand, but it is not a field that you can just study for the sake of studying. The primary subjects taught in science are C++, Physics, Chemistry, Biology, and Math (depending upon the school).
Discover More by accessing the Free Career Dashboard
This will help us share relevant information with you
Trending Posts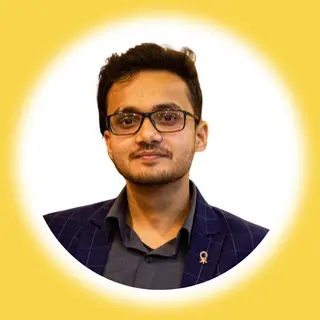 Sushant has been writing since his early days of childhood and currently, he's serving as a Content Writer with iDreamCareer. Sushant has two start-ups of his own and he has been writing content for them since their inception. Apart from that he is passionate about writing which is why he is following his passion for writing with iDreamCareer.