Gone are the days when you needed to have a plethora of degrees after graduation for seeking any stable job in reputed sectors. In the current changing scenario, you have a bucket of job-oriented courses after the 12th. The contemporary world prefers talent and skills to degrees. One needs to sharpen and enhance their skills and talents in order to get a step ahead of the crowd. Practical knowledge is in more demand nowadays than theoretical knowledge. Education boards, schools, colleges, and institutions are focusing more on equipping students with practical knowledge.
Do you know

Freelancer salary in India ranges between Rs. 1.8 LPA to Rs. 11 LPA with an average annual salary of Rs. 4 LPA. Salary estimates are based on 6.9k salaries received from Freelancers.
After the 12th grade, among the various possibilities available, it is critical to select the field of study that would produce the most income with the least amount of time and effort. For those who have completed the 12th grade, we have compiled a list of extremely lucrative short-term courses in the arts, commerce, and science fields.
Why Pursue A Job-Oriented Course?
Here are a few advantages of enrolling in job-oriented courses following your 12th-grade year, aside from the fact that they can help you discover attractive employment offers in a clearly vocational market:
Learning the brand course – Short-term job-oriented courses help students gain practical experience in a variety of transdisciplinary subjects as soon as their formal education is over.
Manufacturing future – These courses serve as extras that make your profile stand out in a crowded field.
Monetize your hobby – It is said that when your pastime becomes your work, you are the happiest. You might be able to accomplish it with the help of a brief diploma course.
Networking – Enrolling in a brief course to advance your passion will introduce you to others who share your interests.
Eligibility For Job-Oriented Courses After 12th
Depending on the field they are from, different courses have different criteria. However, the following is a list of the fundamental prerequisites for a short course after 12th grade:
Students must have passed their higher secondary examination (10+2) in any stream from any recognized board.
Students must have secured an aggregate of 50% in the higher secondary examination.
Candidates must attend an introductory interview for non-academic courses that fall within the vocational categories.
Candidates must pay an admission fee at the start of both online and offline courses in a specified amount.
Discover More by accessing the Free Career Dashboard
This will help us share relevant information with you.
Short-Term Job-Oriented Courses After 12th
You can look at a variety of degrees, certificates, and online short-term courses. The main topics covered in these courses are skill development and career orientation. We've produced a list of the top short-term courses for students who have completed grade 12 below.
Diploma in Psychology
Diploma in Hospitality Management
Diploma in Art and Design
Diploma in Computer Applications
Diploma in Agriculture
Diploma in Taxation
Diploma in Yoga
Diploma in Elementary Education
Diploma in Architecture
Diploma in Advertising and Marketing Communications
Diploma in Business Management
Diploma in Banking and Finance
Diploma in Music
Diploma in Nursing
Diploma in Journalism and Mass Communication
Job-Oriented Courses After 12Th Science
Here is a list of some famous and in-demand job-oriented courses after 12th science bipc/pcm;
Dental Assistant Certificate
Nursing Care Certificate
Certificate in Food and Nutrition
Certificate in Community and Rural Healthcare
Certificate in App Development
Certificate in Animation and Graphic Designing
Certificate in MS Office Proficiency
Certificate in Web Designing
Certificate in Digital Marketing
Certificate in Information Technology
Certificate in VFX and Animation
Get the insightful information about courses after 12th that can provide high salary.
Job-Oriented Courses After 12th Arts & Humanities
A list of job-oriented courses after 12th arts is mentioned below.
Certificate in Fashion Design
Certificate in Lettering
Certificate course in Water Painting
Certificate in Interior Design
Certificate in Canvas Painting
Certificate in Advertising and Media
Certificate in Event Management
Certificate in Multimedia & Photography
Certificate in Travel & Tourism
Diploma in Various Languages
Diploma in Digital Marketing
Diploma in Hotel Management
Job-Oriented Courses After 12th Commerce
Here is a list of job-oriented courses after 12th commerce:
Certificate in Tally
Certificate/Diploma in Banking
Certificate in Stock Market
Diploma in Budgeting
Diploma in Chart Visualization
Certificate in People Management
Certificate Course in Business Skills
Certificate in Mass Media/Journalism
Diploma in Banking and Finance
Diploma in Financial Management
Diploma in Business Administration
Short-Term Courses With High Salary After 12th
You may be able to get that competitive advantage by taking short courses. People can choose their study interests at will and arm themselves with the most modern skills. To enhance their abilities and obtain greater income, candidates in India can enroll in a variety of short-term courses.
Short-term job-oriented courses with their average salary are:
| | |
| --- | --- |
| COURSES | AVERAGE ANNUAL SALARY |
| Data Science | 10 LPA |
| Diploma in Nautical Science | 12 LPA |
| Business Analytics Certificate Program | 12.5 LPA |
| Diploma in Digital Marketing | 4 LPA |
| Diploma in Web Designing | 3-4 LPA |
| Certified Financial Planner Certification Program | 2 LPA |
| Certificate Course in Finance Accounting and Taxation | 3-5 LPA |
Duration Of Short-Term Job-Oriented Courses
The specialization and level of difficulty of the course determine how long it will last. You can find short one-week courses, such as summer courses, introductory classes, or computer fundamentals certification programs. A diploma course can last up to one to two years, whereas an introductory certificate program in digital marketing can be completed in as little as four weeks. So, the duration of these job-oriented courses after the 12th generally depends on the course. We advise you to check the course curriculum before enrolling.
Conclusion
Since we have mentioned a list of job-oriented and short-term courses after 12th for all students of different streams, you need to figure out the perfect-fit options for you and ta-da, you are good to fly into the sky!
Hope we have served you enough! Still, got questions? Why don't you connect with our industry experts? Yes, you read it right! You can get your queries resolved in just 60 seconds from our Career counselors. So, what are you waiting for? Download the app now!
iDreamCareer has helped millions of young minds like you from 9th class, 10th class, class 11, and class 12 discover their true mettle and is ready to help you too.
Also Read:
Job-Oriented Courses After 12th – FAQs
Which short-term course is the best?
Finance Accounting and Taxation, Data Science, Machine Learning, etc. are some of the best short-term courses.
Which degree is short-time?
There are several short-duration courses that take 5-21 days to complete, like international Economics Law, Future of Branding, Clinical, and Psychology and Mental Health, etc.
Can short-term courses get you a job?
Though short-term courses help you create an impression in your resume, it need not necessarily help you get a good job.
Discover More by accessing the Free Career Dashboard
This will help us share relevant information with you
Trending Posts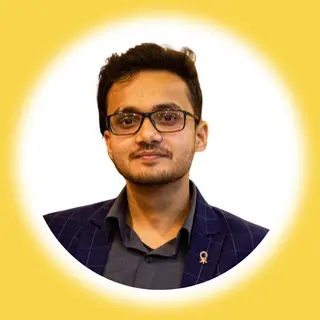 Sushant has been writing since his early days of childhood and currently, he's serving as a Content Writer with iDreamCareer. Sushant has two start-ups of his own and he has been writing content for them since their inception. Apart from that he is passionate about writing which is why he is following his passion for writing with iDreamCareer.