Do you often find yourself in a situation when your family members attack you with career-related queries? What do you answer them? Do you have a dedicated plan towards your dream job or you are still in search of your dream job? Unfortunately, most of individuals have no clue regarding their ideal career. And, this case is a common scenario amongst the school students who pass 10th or 12th standard. There is a high chance that some of these confused souls can land on a bad career track themselves.
Moreover, when it comes to buying not-so-important stuff in life like clothes, mobiles, and accessories, we consult so many people. However, when it comes to one of the most important decisions in life, a career, one often forgets to take proper guidance. How can you ignore the most significant decision of your life?

Career Counselling: An overview
A career is the most valuable aspect of one's growth. Choosing the right career can shape the rest of your life. Many people have this misconception that they know everything about their ideal career choice and related requirements. And, many times this is the cause of their failure in their professional life. It is even hard for some people to switch the occupation track at a later stage. Therefore, in countries like India, where people usually opt for one career field for their entire life, choosing the best career is critical.
With so many job opportunities in the market, feeling confused or lost is a common sign. However, the right approach must be embraced to achieve better results in the long run. It is best to receive appropriate support from someone who is an industry expert and can connect you with your dream job.
Career counseling is one such process that provides effective proper guidance and motivation toward making the right career move. Career counseling platforms help a person to know his interests, passion, and skills and then recommend the best job as per their suitability. For one who is aware of his career path, career counselor experts show the right set of skills to be built for achieving successful results in that area.
There are certain job profiles you may not even know exist. Moreover, how to pursue them is the next challenge for an aspirant. In such cases, career counsellors play a vital role. Career counselling in India helps a person to explore various career opportunities.
A growing career selection is a hard decision, but trained career counsellors present the most valuable insights of the industry and thus making the job selection process easy. It might be the case with many students that they are unsure of what to do. They have so many possibilities in their mind. But realistically, a career is not a mixture of many things. You cannot taste a little bit of everything.
Career counsellors work towards this thought and allow a person to narrow down the actual career paths for them. Career counselling platforms provide facts, aptitude tests, psychometric analysis, and other detailed operations that enable one to take a right move towards their big goal.
Even Indian parents want to contribute to the career of their child. They want to help them for going into the right career block. They think that they know what their children can do and this is the situation that produces a conflict between them. Parents need to understand the interests and passion of their children. Pushing their own decisions over them can be suffocating. The interesting thing is that no one is wrong in this case.
While parents might be having knowledge about the leading job areas, children know about themselves and their talent. This partial situation can effectively be handled by a career counsellor. They can rescue both the parties by providing them enough knowledge regarding a career. With detailed knowledge about various career paths and associated skills, career advisors provide effective help by comparing all the choices that one is considering. One can solve all their dilemmas of the ideal career with career counsellors. Finding a career counselling platform is definitely a major thing to do.
Below are the five points you should consider in choosing the right career counselling platform:
1. Chalk Out Your Preferences
Are you done with your school syllabus? Now it is time for some serious stuff. If you have already managed to find some of the best college courses or ideal job profiles, it is better to write down your career priorities. However, do not pick any career track randomly out of the list. Understanding the pros and cons of each one will yield improved decisions and outcomes. You will need a career counsellor for that who can throw light on the most favorable career choices.
Also, for them to give their verdict, understanding your strengths, weaknesses, and interests is a mandatory process. Every day, students get to see new courses via offline or online platforms. This practice provides exceptional and leading career opportunities; however, it also adds to the confusion of students. Visiting a reliable portal of career counseling in India will cut out useless information so they can only see a clear path. But firstly, do some research and look around to know about your interesting career opportunities.
2. Know about Value-Added Services
Creating an attractive resume is not enough today. Organizations expect much more than that from job seekers. Industries are incorporating robust solutions from flexible employees who can lead to profitable and significant results based on their right attitude and performance. In this tech-driven world, one has to be well aware of the technical skills required along with improved personal traits. Every sector deploys a technology perspective and different industry demands, and this is why it is required that aspirants are well-informed.
Career counselors are an essential component in the education sector. They examine the skills of a student and based on highlight the best career alternatives. They are helpful in exhibiting an all-round and remarkable profile of an individual apart from his academic excellence reports. After knowing the skill set one must have for a particular job, consulting a career counselor and taking a career test are the next best steps towards an accelerating career.
3. Try Career Assessments
Career assessment is a basic step to perform if you need to know the best job field for you. Due to digital transparency and online channels, many students know about career testing platforms. Unfortunately, only a few access to them. For those who are unaware of career assessments, these platforms allow a candidate to gain more knowledge about their personality. These include career tests that highlight strong and weak areas and based on your personality, skills, and interests.
For example, some tests categorize you as an extrovert or introvert. Through such results, students can know about their core capabilities. A good career counsellor will always either offer or suggest a career assessment before guiding you forward. There are students that take an online career assessment to filter their career choices and then go about looking for a career counsellor to find out more.
4. Interaction with a Counsellor
A good counsellor is able to understand you and your career desire chart like no other. He evaluates your personality and the factors associated with your professional habits. Report interpretation, interaction, shortlisting colleges are some of the things they follow. They offer an unbiased review for the benefit of a student. Moreover, emerging technology has simplified the career counselling process. It is now able to provide more accurate and effective solutions.
Technology implementation in the career counselling platforms now presents very specific and targeted information to the aspirants. The hassle-free solutions examine a candidate's suitability for a career track. Online counselling sources enhance the success factor of a career for a student. Also, they implement both qualitative and quantitative methodologies to come up with unambiguous decisions. Trained in psychometric assessments, career counsellors find it easy to talk to the parents and students and providing acceptable results for them by following a logical approach in the process.
5. Possibilities of Getting a Personal Mentor
The journey of reaching an ideal career or college is not the last step to survive on the top of your career game. Students need advice on every stage through regular motivation and guidance. When you have taken career counselling services, you can find that there is no one better than the counsellor itself. Adopting the role of a mentor, career counsellors can set action-oriented goals for a candidate.
As a mentor, career counsellors can develop and maintain a balance between the personal and professional traits of a student. They provide the latest information in the industry to keep the students updated on the current possibilities and making them flexible towards their dream job. A career counsellor is a crucial part that is a pathfinder for most of the children.
Conclusion
Based on their strong research and training, counsellors at some of the best career counselling platforms in India can effortlessly strategize your career roadmap. Imagine the scenario when you are not consulting a career counsellor. The knowledge of your relatives and seniors is what you can take. However, understand that a person working in a single domain cannot help you make the right decision as per your capabilities. In this case, one will only get results based on some useless facts, unlike career counselling where you receive succinct career choices.
Suggested Reads
How To Choose The Finest Career Aptitude Test – Find All You Had Missed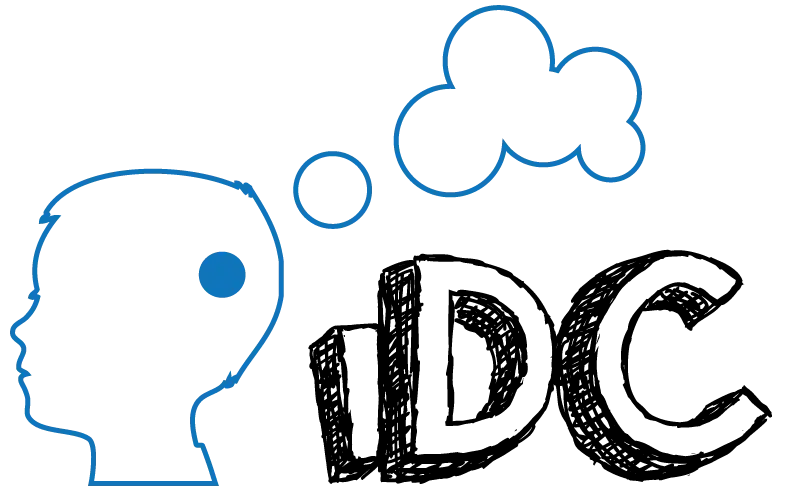 The iDC Editorial Team brings in a collective work experience of more than 25 years in diverse fields spanning from career counselling, management consulting, engineering, and technology to science, finance, and humanities. The team's key competencies are in research and analysis of careers, jobs, and industries. The team boasts a few best-in-class writers on careers and education.