The true potential of blockchain is yet to be tapped!
Are you in love with computers? Do you want to be a blockchain developer?
High-paying blockchain companies look for knowledge-hungry super-smart super-technical super stars!
Are you ready for bigger challenges and taller obstacles towards machines & automation? Have you already passed your "Hello World" phase into next-level coding?
Blockchain involves intricate digital technology and cloud networking implemented through plain vanilla coding!
The programming technology maybe complex but the math is simple.
Just permutations and combinations.
Also, you have so many available copy-sets available today that you don't really need to "code-in" yourself. You don't practically need to write much code.
Just figure out how to integrate it with the existing code sets/architecture of your company/business. Now, that takes time Jack!
What will you do as a Blockchain Developer?
Blockchain has applications across various other industrial sectors too as for examples, manufacturing (AI/ML), automotive, financial services, law, healthcare, real estate, banking, transportation etc.
You will specifically need a Computer Science or an engineering degree or originally be comfortable with some technologies like: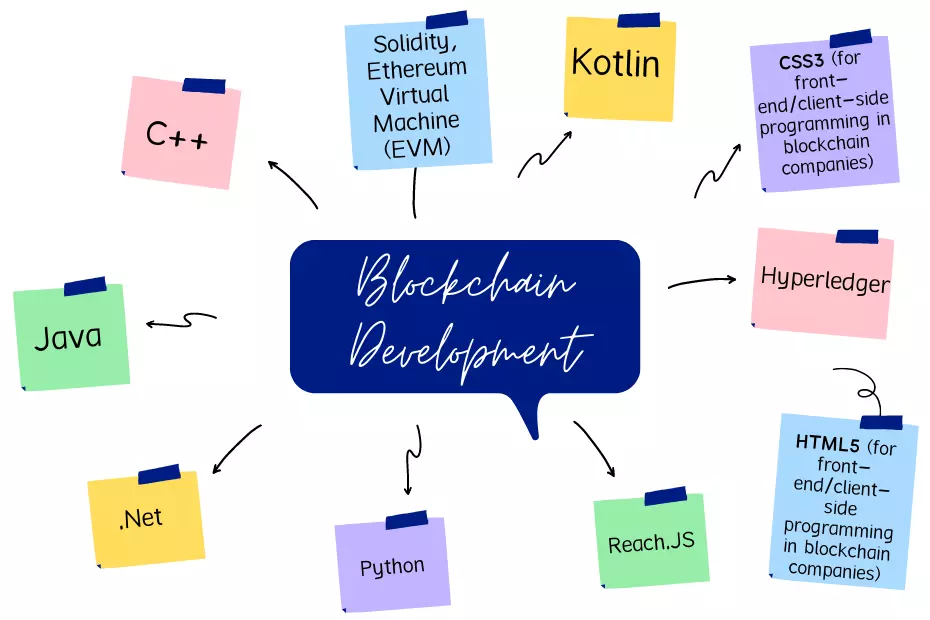 Blockchain companies love people who have open-source contributions/projects.
You must love Microsoft's GitHub or its rival Gitlab to be loved in the blockchain community.
Just joking. Not essential, though.
Discover More by accessing the Free Career Dashboard
This will help us share relevant information with you.
Remember DAPP?
Blockchain is implemented through DAPPs (a kind of software). DAPPs are full stacks of code sets developed / borrowed by any company (operating in any industry such as healthcare, manufacturing, automotive, finance, law etc.) which intends to implement blockchain related decentralized ledger technology to be used in their own business to cater to business needs.
Say for an example,
A startup wants to store health data of every subscriber on a blockchain to be used by hospitals / healthcare centers etc. This will be done via a DAPP.
Every company has to code its own DAPP / borrow DAPP templates from repositories available across the world and start creating a chain to store data to satisfy respective business needs depending on what type of data & how much they want to store.
Powerful computers are required which will only be used for creating blocks & store data and no other task. These blocks will store a typical type of data in a specific file format.
More examples
Like, blockchain may be used to train a computer or robot in learning from experience such as identifying an image or speaking / understanding a human language etc.
Other examples include:
Finance
Aka DeFi (decentralized finance)
..where companies can load & share wealth of donors/investors among each other without the interference/ help of a bank. Decentralized lending is just like putting your hand in your pocket to lend money to someone. Smart contracts govern the whole process. A smart contract automates both the lending and borrowing agreements. A DApp grants a smart contract and borrowers to a lender. Top examples are Aave, Uniswap, Maker etc.
Health
Likewise, blockchain technology can be used in the healthcare industry to store a patient's disease histories or clinical profiles or drug research information including various disease areas or other type of data accessible to required hospitals, healthcare centres, medical facilities . A patient / physician / researcher / coder can access the data stored in the blockchain, as defined by the company.
Law
Law is another thrust area where blockchain is being implemented. This will do away with lawyers, you're right! Any legislative document or legal contracts (a type of "smart contracts") can be registered onto a blockchain network and the possible outcomes can be triggered automatically when say suppose a date expires or a clause is not met etc.
Transportation
Blockchain is already active for transportation enablers such as Uber or Ola. Uber now runs on blockchain by connecting drivers and passengers directly via the advanced Chandra–Toueg consensus algorithm of blockchain! Haha, don't worry about that name. You will get a job without that too!
Blockchain Developer Job Roles
Blockchain Developer
Blockchain Solutions Architect
Cloud Computing Architect
Blockchain Engineer
Software Engineer- Blockchain
Privacy Analyst
Research Scientist, Cryptography
Product Analyst
Distributed Systems Engineer
Developer Consultant
Intern Conversion Research Scientist
Blockchain Product Management Intern
Intern – Blockchain Solutions
Research Intern – Cryptography and Privacy Research
.
.
Blockchain Developer Salary
After your Bachelor's degree, at entry level jobs as a Trainee or Intern, you may expect to make about Rs. 25,000 – 50,000 or even more a month. Higher salaries are paid to graduates from premier institutions.
At the junior level jobs, you may expect to get about Rs. 50,000 – 2, 00, 000 or even more per month.
In mid-level jobs in India, (with 5-12 years of experience) may vary from Rs. 90, 000 – 1,50, 000 per month or even more.
At senior level (with 12-20 years of experience), you may earn about Rs. 1,50,000 – 3,00,000 or even more a month. Chief Technical Officers may earn about Rs. 50,00,000 to 3,00,00,000 or much more per year.
Global (US)
For US salaries, visit this page.
Blockchain Developer Companies
Several popular enterprises such as IBM India Pvt. Ltd., Hitachi Analytics, Intel, Facebook (Calibra), Cisco, Capgemini Technology Services India Ltd., Amazon Web Services, Inc., Accenture, Bosch, Oracle, HP, Microsoft, VMware, JP Morgan Chase (JPMC Cybersecurity & Technology Controls Group), Binance, Sony, Deloitte (Innovation group), Lenovo, Uber, Ola etc.

Some of these companies can also act as consultancies, for an example, IBM may design blockchain based solutions for say suppose, Signature Bank which does not have in-house IT / development capacity. Such is the case with many other IT giants.

Numerous companies out of which some are IT-facing or some have anything to do with cloud computing and are innovating in emerging technologies such as

Internet of Things
Even healthcare management systems / laboratory information systems

You may join innovation driven startups established in the fields of cryptocurrency exchanges (like Binance, BitForex, Huobi etc.).
.
Wise words
Being a blockchain developer is only for the lion-hearted. Long tedious work-hours & tremendous pressure in a fast-paced environment is usually the case with most companies in this space today. However, if you have confused lazy fingers but still want to join the blockchain community, feel free to drop us a message or connect with our senior mobility experts to help you transition across your career journey.
Pages you'd like:
.
./lat
.
.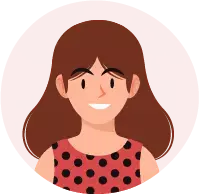 With a Master's in Biophysics-Biostatistics, Sreenanda acquired professional experience in computational proteomics of human molecules. She is currently working with the Research and Data Team at iDreamCareer.