In today's changing healthcare world, nurses do more than just take care of patients – they also have important roles in treating patients, managing health, and even creating new medical ideas. That's why studying nursing courses in Australia is a smart and modern choice for people who want an impressive career in healthcare. Australia is famous worldwide for its good education, advanced research places, and for making kind and skilled healthcare workers.
Nursing courses in Australia teach students a lot about medical stuff, being ethical, and doing clinical work. The lessons are planned carefully to mix what you learn in books with real experiences. This helps students get ready for real hospitals and health centers. These courses also make sure students know about different parts of healthcare, which helps them be ready for any changes.
One good thing about studying nursing courses in Australia is that students learn by doing real work in hospitals and clinics. They get to see modern and amazing medical buildings and meet all sorts of patients. Expert healthcare workers show them how to get better at their skills. This practice makes students feel more sure of themselves and helps them be kind and careful nurses.
Australian universities are also leaders in healthcare research, which means they're really good at finding new ways to help sick people. Since nursing is all about new ideas, students can join in on important research. This helps make care for patients better and find new solutions for sicknesses.
Nursing Courses in Australia: Recent Trends
Recently, nursing courses in Australia have seen big changes because of the changing healthcare needs. One important change is that they now teach students about using technology in nursing. This helps future nurses learn how to take care of patients online and keep up with new medical ideas.
Also, they're focusing more on teaching about mental health. This means they want to make sure nurses know how to help with a person's overall well-being, including their feelings. Nursing programs in Australia now have special classes about supporting people's mental health and checking how they're feeling. This way, nurses can be really good at taking care of the whole person.
Still want to know…
Why Pursue a Nursing Course in Australia?
Here we go! Australia is now a top place for people to learn nursing. There are many good reasons why someone might want to study in Australia. Here are some points that explain why choosing to study nursing in Australia is a really good idea:
Global Recognition
Quality Education
Technological Integrations
Holistic Approach to Healthcare
Clinical Exposure and Practical Training
Multicultural Environment
Research Opportunities
Overview of Nursing Courses in Australia
Nursing courses in Australia teach a lot about medicine and also how to actually do the job. Students studying in Australia learn by doing real work with patients. They use new technology and learn about different cultures and how to help with mental health. When they finish, they know a lot and can work well in many different healthcare places around the world.
Let's look at the general overview of the nursing courses in Australia.
Name of the Course
Nursing Courses
Level of the Course
Undergraduate Courses
Postgraduate Courses
Doctoral Courses
Duration of the Course
01-04 Years
Course Type
Full-time & Part-time
Average Tuition Fees
AUD $20,000 – $60,000
Tip: You can also checkout the Australian Intake 2023 for Indian Students.
Eligibility Criteria and Admission Requirements
Eligibility criteria for nursing courses in Australia can vary depending on the level of the course, the specific university or institution offering the program. However, here are some general eligibility requirements that are commonly applicable:
Educational Background
For a Bachelor of Nursing: Generally, completion of high school or equivalent qualification is required.
For a Master's in Nursing: A relevant bachelor's degree in nursing or a related field is generally required.
For PhD Courses: A relevant master's degree in nursing or a related field is generally required.
Language Proficiency
International students typically need to demonstrate English language proficiency through standardized tests like IELTS, TOEFL, or PTE Academic.
Minimum required scores vary but are usually around 6.5 to 7.0 for IELTS, 79 to 100 for TOEFL, and 58 to 65 for PTE Academic.
Other Common Eligibility Criteria
Some universities may require prerequisite subjects such as biology, chemistry, or mathematics, especially for more advanced nursing programs.
Some courses, especially at the master's level, may require a certain amount of clinical nursing experience.
Universities may have a minimum GPA requirement for admission, especially for competitive programs.
Applicants may need to provide letters of recommendation explaining their interest in nursing and their suitability for the program.
Some universities or nursing programs might require applicants to participate in an interview as part of the selection process.
Nursing programs often require background checks and health clearances, including immunizations and health assessments, due to the nature of clinical placements.
International students might need to ensure that the nursing qualification they are pursuing is recognized by relevant nursing boards or regulatory bodies in their home country.
Top Nursing Courses in Australia
In this section, we have curated some of the top nursing courses in Australia. Along with the course, their universities have also been provided for your relevance. Have a look at these excellent hand-picked nursing courses in Australia:
| | |
| --- | --- |
| Name of the Course | Name of the University |
| Bachelor of Nursing | University of Sydney |
| Bachelor of Midwifery | University of Queensland |
| Bachelor of Nursing Science | University of Melbourne |
| Bachelor of Nursing Practice | Monash University |
| Master of Advanced Nursing | University of Technology, Sydney |
| Master of Midwifery | Flinders University |
| Master of Nursing Practice | Monash University |
| Graduate Diploma in Nursing | University of Technology, Sydney |
| PhD in Nursing | MMonash University |
thinking of pursuing Masters in Australia?
Nursing Courses in Australia: Top Specializations
Nursing education in Australia offers a diverse range of specializations that empower students to tailor their studies to align with their career aspirations and contribute effectively to the evolving healthcare landscape. Here are some of the top specializations within nursing courses in Australia:
| | |
| --- | --- |
| Specializations | Nursing |
| Critical Care Nursing | Specializing in critical care equips nurses to handle patients in intensive care units (ICUs) and high-dependency units. |
| Mental Health Nursing | With a focus on mental health and well-being, this specialization prepares nurses to support individuals facing mental health challenges. |
| Pediatrics Nursing | Pediatric nurses specialize in caring for infants, children, and adolescents. |
| Geriatric Nursing | Geriatric nurses focus on the healthcare needs of the elderly population. |
| Community and Primary Health Nursing | Nurses in this specialization work within communities to promote preventive care, health education, and disease management. |
| Oncology Nursing | Oncology nurses specialize in providing care to individuals diagnosed with cancer. |
| Perioprative Nursing | Perioperative nurses are involved in surgical patient care, both before and after surgery. |
| Nurse Practitioner | Nurse practitioners have advanced clinical training, allowing them to diagnose illnesses, prescribe medications, and provide specialized care independently. |
| Emergency Nursing | Emergency nurses work in fast-paced and unpredictable environments, caring for patients who require immediate medical attention. |
| Neonatal Nursing | Neonatal nurses specialize in caring for newborns, especially those born prematurely or with medical complications. |
Top Universities Offering Nursing Courses in Australia
Australia has really good universities. They have many nursing courses you can study, like for a bachelor's, master's, or even a doctorate. Now, we'll discuss the best colleges where you can learn nursing in Australia. Here are some of the top universities:
| | |
| --- | --- |
| Name of the University | QS World University Rankings: Nursing |
| The University of Sydney | 13 |
| Monash University | 15 |
| The University of Melbourne | 17 |
| University of Technology, Sydney | 20 |
| Griffith University | 23 |
| Queensland University of Technology | 30 |
| Deakin University | 32 |
| The University of Queensland | 33 |
| Australian Catholic University | 43 |
| Western University Sydney | 47 |
You can also check out the list of Top 10 Universities in Australia here!
Cost of Pursuing Nursing Courses in Australia
The price of studying nursing in Australia can be different depending on things like what type of course you're taking. Here's a basic idea of the different costs you might have to think about:
| | |
| --- | --- |
| Tuition Fees | AUD $6000 to $50,000 per year |
| Living Expenses | AUD $15,000 to $25,000 per year |
| Visa Cost | AUD $620 |
| Travel Expenses | AUD $300 – AUD $400 per month |
It's important to note that these figures are approximate and can vary based on individual circumstances. Moreover, exchange rates and inflation can affect costs over time.
Top Scholarships for Pursuing Nursing Courses in Australia
Some of the top scholarships available for Indian students for pursuing nursing courses in Australia are mentioned below. This will aid you in various financial sectors. You can easily consider appplyfing for anyone of thrm:
Australia Awards Scholarships: Offered by the Australian government, these scholarships cover tuition fees, living expenses, and provide health insurance for Indian students. They aim to promote knowledge, leadership, and development.
Endeavour Postgraduate Scholarship: This scholarship supports Indian students undertaking postgraduate studies, including nursing, in Australia. It covers tuition fees, travel, establishment allowance, and monthly stipend.
The Australia India Institute (AII) Scholarships: These scholarships are for Indian students studying at the University of Melbourne and cover tuition fees, living expenses, and a travel allowance.
ACU International Student Scholarship: The Australian Catholic University offers this scholarship to international students, including those from India, to help cover tuition fees.
Rotary Peace Fellowships: For Indian students interested in pursuing nursing and health-related fields, Rotary International offers Peace Fellowships covering tuition and living expenses.
Bond University Scholarships: Bond University offers scholarships for international students, including Indians, such as the International Undergraduate Excellence Scholarship and the Transformer Scholarship.
It's important to thoroughly research each scholarship's eligibility criteria, application deadlines, and required documents. Moreover, check with the universities you are applying to for any specific scholarships they may offer to Indian nursing students.
Career Opportunities After Pursuing Nursing Courses in Australia
After completing nursing courses in Australia, graduates open doors to a plethora of exciting career opportunities across various industries. Some prominent options along with their average salaries include:
| | |
| --- | --- |
| Career Options | Average Annual Salary |
| Registered Nurse | $85,000 |
| Clinical Nurse Specialist | $91,512 |
| Nurse Practitioner | $117,312 |
| Nurse Educator | $107,000 |
| Nurse Administrator | $50,000 |
| Midwife | $78,712 |
| Critical Care Nurse | $100,500 |
| Emergency Room Nurse | $85,000 |
| Pediatric Nurse | $97,787 |
| Mental Health Nurse | $80,000 |
These jobs in nursing have different responsibilities and focus areas, so there's a job suitable for everyone's interests. Australia's healthcare system is good and needs capable nurses, so graduates can have fulfilling careers that genuinely assist patients and their well-being.
Time's Up!
Lastly, studying nursing in Australia can lead to a rewarding and important healthcare career. Australian universities offer a mix of learning, hands-on practice, and chances to specialize, giving future nurses a strong start. They learn about using technology, understanding different cultures, and helping with mental health.
This helps them do well in the changing healthcare world. Australia's good healthcare system and need for skilled nurses mean there are many job options for graduates. They help keep people healthy and contribute to healthcare worldwide. Whether in hospitals, clinics, or community health places, nursing courses in Australia prepare caring and dedicated healthcare workers who make a big impact on people's lives.
With the support of iDreamCareer's mentors, Shreya made the ambitious decision to prepare for NEET while simultaneously applying for pre-medicine programs in the US, considering her medical history. Balancing both Indian and US medical entrance exams required impeccable time management skills. Shreya's dedication and resilience paid off as she received remarkable acceptance offers from prestigious pre-med courses in the US, coupled with scholarships. She got accepted to the following Universities: the University of Pittsburgh, Virginia Commonwealth University, the University of Connecticut, Temple University, Stony Brook University, Drexel University, and Wayne University. After thoughtful consideration, she chose Pittsburgh University as her destination to realize her dreams.
Useful Link:
Nursing Courses in Australia: FAQs
What are nursing courses in Australia and what do they involve?
Nursing courses in Australia are educational programs designed to train individuals to become skilled and compassionate nurses. These courses offer a comprehensive curriculum that covers medical knowledge, clinical skills, and practical experiences. Students learn about patient care, disease management, health promotion, and medical ethics.
What levels of nursing courses are available in Australia?
Australia offers nursing courses at various levels, including diplomas, bachelor's degrees, and master's degrees. Diploma programs provide foundational nursing skills, while bachelor's programs offer more in-depth training.
What are the benefits of studying nursing courses in Australia?
Studying nursing in Australia offers several benefits, such as high-quality education from reputable institutions, exposure to advanced medical facilities, and a multicultural learning environment. Students gain practical experience through clinical placements and have opportunities to engage in healthcare research.
What are the admission requirements for nursing courses in Australia?
Admission requirements vary by university and program, but generally include a high school diploma or equivalent for bachelor's programs, and a relevant bachelor's degree for master's programs. International students may need to demonstrate English language proficiency through tests like IELTS or TOEFL.
How long do nursing courses in Australia generally take to complete?
The duration of nursing courses varies. Diploma programs may take around 1 to 2 years, bachelor's programs usually take 3 to 4 years, and master's programs can range from 1 to 2 years. The length of the course depends on the level of study, the university's curriculum, and whether the program is taken on a full-time or part-time basis.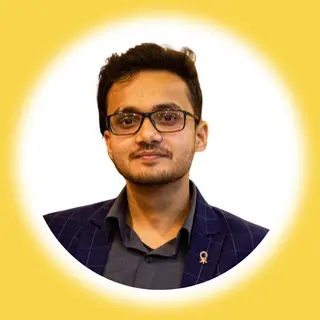 Sushant has been writing since his early days of childhood and currently, he's serving as a Content Writer with iDreamCareer. Sushant has two start-ups of his own and he has been writing content for them since their inception. Apart from that he is passionate about writing which is why he is following his passion for writing with iDreamCareer.