In the ever-changing world of business and technology, the United States is known worldwide for its top-notch education in Management Information Systems (MIS). As companies rely more on data and technology for decision-making, the need for experts in MIS has grown a lot. To keep up with this demand and stay ahead in the tech game, American universities and colleges offer a variety of MIS courses. MIS courses in the USA are designed to give students the knowledge and skills they need to succeed in this dynamic field.
MIS courses in the USA cover various topics, from analyzing data and managing databases to keeping information safe (cybersecurity), understanding business data (business intelligence), and creating IT strategies. These courses aim to help students see how information systems can make organizations work better, be more creative, and stay competitive. Plus, the American education system encourages thinking outside the box, so students don't just learn theories; they learn how to use them in real business situations.
A cool thing about MIS courses in the USA is that they focus on practical learning. Many schools partner with businesses, so students get to work on real projects and gain useful experience. Also, American campuses are very diverse and welcoming to students from all over the world. This means you'll meet people from different cultures, which can help you learn and grow in today's global world.
Understanding the MIS Courses in the USA
MIS courses in the USA are like courses you can take at universities and colleges. These classes teach you about Management Information Systems, which is a mix of business and technology. The goal is to help you learn how to use technology and data effectively in a company.
In these courses, you'll study different things like how to manage databases, analyze data, keep information safe (cybersecurity), understand business data (business intelligence), and create IT plans. The cool part is that you don't just read books; you also get to do real projects and work with businesses to learn how things work in the real world.
Read here Why Studying in the USA in 2023 is a top choice!
Why Pursue MIS Courses in the USA?
Pursuing Management Information Systems (MIS) courses in the USA offers a compelling opportunity for several reasons. Some of the top potential reasons include:
High Earning Potential: According to the U.S. Bureau of Labor Statistics, computer and information systems managers in the USA earned a median annual wage of $159,010 in 2021. This substantial earning potential reflects the demand for skilled MIS professionals in the country.
Strong Job Outlook: The job outlook for computer and information systems managers is exceptionally promising, with a projected growth rate of 16% from 2021 to 2031, which is much faster than the average for all occupations. This growth indicates a continuous demand for MIS experts, ensuring a stable and potentially lucrative career path.
Quality Education: U.S. universities and colleges are renowned for their quality education and cutting-edge programs. Pursuing MIS courses in the USA allows students to access world-class faculties, resources, and facilities, ensuring a comprehensive and up-to-date education.
Diverse Curriculum: MIS courses in the USA cover a broad spectrum of topics, including data analysis, cybersecurity, business intelligence, and IT strategy. This diverse curriculum equips students with a well-rounded skill set, making them versatile and valuable assets to employers.
Overview of MIS Courses in the USA
Here is an overview of MIS courses in the USA that provides insight into various aspects, including specializations and programs. This breakdown will help you understand the course structure better way.
Top Specialization Offered
There are several specializations offered in the MIS courses in the USA. These specializations will help you ace the different aspects of management information systems. Some of the top specializations include:
| | |
| --- | --- |
| Top Specialization Offered | Focus Areas |
| Business Analytics | Focuses on data analysis and the use of data-driven insights to make informed business decisions |
| Cybersecurity | Concentrates on protecting information systems and networks from cyber threats and ensuring data security |
| IT Management | Covers strategic planning, project management, and the effective use of IT resources within an organization |
| Data Science | Combines computer science and statistics to analyze and interpret complex data sets for business intelligence |
| Healthcare Informatics | Addresses the unique challenges of managing information systems in healthcare settings, emphasizing compliance and patient data security |
Top Programs
MIS programs in the USA can vary in terms of degree level and format. You can enroll in these courses through the Intakes in the USA. Different programs at different academic levels include:
| | |
| --- | --- |
| Academic Courses | Program Duration |
| Bachelor's Degree | 03-04 Years |
| Master's Degree | 01-02 Years |
| PhD Programs | 04-06 Years |
It's essential to research specific universities and programs to get precise information on specializations, program offerings, and duration, as these can vary considerably from one institution to another.
Eligibility Criteria for MIS Courses in the USA
Eligibility criteria for MIS courses in the USA can vary depending on the university and program. However, here are the general eligibility requirements for undergraduate (UG), postgraduate (PG), and Ph.D. programs in MIS:
For Undergraduate Courses
Students must have completed their 10+2 from a recognized board or university.
Entrance exams like the SAT and ACT might be required for admission into UG courses.
While not mandatory, but subjects like computer science and maths can be required.
For Postgraduate Courses
Students must have completed their bachelor's degree from an accredited institution.
An undergraduate degree in a related field like computer science, business, or engineering is often preferred.
Suggested read: Master's in the USA.
For PhD Courses
Students must hold a master's degree in a related field such as MIS, computer science, or business administration.
Some PhD courses might require scores like the GRE exam.
Some programs may ask for research proposals.
Documents Required for Admission
While we have already seen the general academic requirements, it is high time to see the list of other documents required at the time of admission. Here is the list:
Academic Certificates
Admission Form
Passport
Keep in mind that specific universities and programs may have additional or slightly different requirements, so it's essential to check the admission guidelines of the institutions you're interested in.
Looking for Study Abroad Consultants in Bangalore? We have got you covered here also!
Best Universities to Study MIS Courses in the USA
In the USA, there are many famous universities known for their excellent Management Information Systems (MIS) programs. These top universities in the USA are well known for their high-quality education, advanced research, and good relationships with businesses, making them great options for people who want to become MIS experts. Here's a list of the top 10 universities to study MIS courses in the USA:
| | |
| --- | --- |
| Name of the Universities | QS World University Rankings |
| Massachusetts Institute of Technology | 01 |
| Harvard University | 04 |
| Stanford University | 05 |
| University of California, Berkeley | 10 |
| University of Pennsylvania | 12 |
| New York University | 38 |
| Carnegie Mellon University | 52 |
| University of Texas at Austin | 58 |
| University of Washington | 63 |
| University of Michigan | NA |
These universities offer a blend of exceptional MIS education and valuable industry exposure, positioning students for successful careers in the dynamic field of Management Information Systems.
Cost to Study MIS Courses in the USA
The cost of studying MIS courses in the USA can vary significantly depending on various factors, including the type of program, the institution, the location, and the student's residency status. Here's a breakdown of the different types of costs associated with studying MIS in the USA:
Tuition Fees
UG: $20,000 to $50,000 per year
PG: $30,000 and $70,000 or more per year
For more details regarding living and other costs, visit our blog Cost for Living in the USA for Indian Students.
It's important to note that the costs mentioned above are approximate and can vary considerably based on the specific university, location, and personal spending habits.
Top Scholarships to Pursue MIS Courses in the USA
Scholarships for pursuing MIS courses in the USA can significantly alleviate the financial burden of education. Here are some top scholarships known for supporting international students, along with their areas covered:
| | |
| --- | --- |
| Name of the Scholarship | Areas Covered & Amount |
| Tata Scholarships for Cornell University | Full tuition and living expenses for up to four years, up to $25 million |
| Stanford Reliance Dhirubhai Fellowship | Full tuition and associated fees, including living expenses, up to US $150,000 |
| Inlaks Scholarships | Varies by program and institution, up to $100,000 |
| American Association of University Women | Need-based scholarship, up to $20,000 to $50,000 per year |
| Fullbright Nehru Master's Fellowship | The fellowship includes J-1 visa support, round-trip economy class airfare, tuition and fees coverage, living expenses, and health coverage following U.S. Government guidelines. |
| SN Bose Scholars Program | Monthly stipend, airfare, and research-related expenses, up to $2000 per month |
Looking for more scholarships? Visit Scholarships in the USA for Indian Students for more details.
Please note that scholarship availability, eligibility criteria, and application deadlines may vary from year to year. It is crucial for Indian students to visit the respective scholarship program websites and contact the scholarship providers for the most current information and application details.
Career Opportunities After MIS Courses in the USA
When you finish your MIS (Management Information Systems) courses in the USA, you have lots of great job options where you can use technology and business skills. You can also look for the other several jobs in the USA. These jobs let you use data and computer systems to make smart decisions, improve how organizations work, and make them more efficient. Here are ten jobs that many MIS graduates go for:
| | |
| --- | --- |
| Popular Job Options | Average Annual Salary |
| IT Manager | $122,121 |
| Data Analyst | $80,111 |
| Business Intelligence Analyst | $83,048 |
| Cybersecurity Analyst | $97,083 |
| Database Administrator | $105,151 |
| Systems Analyst | $112,655 |
| Project Manager | $96,627 |
| Consultant | $103,354 |
| Digital Marketing Manager | $89,945 |
| Healthcare IT Manager | $84,043 |
These jobs pay well and offer chances for career growth. Many industries, like tech, healthcare, finance, and consulting, look for MIS grads to hire.
Time's Up!
Pursuing MIS courses in the USA is a gateway to a dynamic and promising career at the intersection of technology and business. With a strong emphasis on harnessing data and information systems, these programs equip students with the skills and knowledge necessary to drive strategic decision-making, enhance operational efficiency, and stay ahead in today's data-driven world. The diverse range of specializations and hands-on experiential learning opportunities offered by renowned universities ensure that graduates are well-prepared to address the evolving needs of organizations across various industries.
With the support of iDreamCareer's mentors, Shreya made the ambitious decision to prepare for NEET while simultaneously applying for pre-medicine programs in the US, considering her medical history. Balancing both Indian and US medical entrance exams required impeccable time management skills. Shreya's dedication and resilience paid off as she received remarkable acceptance offers from prestigious pre-med courses in the US, coupled with scholarships.
She got accepted to the following Universities: the University of Pittsburgh, Virginia Commonwealth University, the University of Connecticut, Temple University, Stony Brook University, Drexel University, and Wayne University. After thoughtful consideration, she chose Pittsburgh University as her destination to realize her dreams.
Useful Links
FAQs
Does MIS have scope in the USA?
Certainly, MIS (Management Information Systems) holds substantial career opportunities in the USA. Businesses increasingly rely on data management and technology for their operations, creating a high demand for MIS professionals.
Who is eligible for MIS in the USA?
Eligibility for MIS programs in the USA generally requires a bachelor's degree from a recognized institution. While it's advantageous to have a related background in business or technology, many programs accept students from diverse educational backgrounds.
What are the MIS courses in the USA?
MIS courses in the USA cover topics like database management, data analysis, information systems, and business strategy. They are designed to equip students with the skills needed to excel in the field.
How much is the MIS course in the USA?
The cost of an MIS course in the USA can vary widely, but tuition fees for a master's degree program in MIS at a reputable university may range from $20,000 to $70,000 per year.
Is GRE required for MIS in the USA?
While some MIS programs may require the GRE (Graduate Record Examination) as part of the admission criteria, many schools have been moving away from this requirement.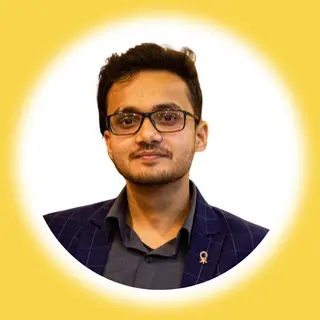 Sushant has been writing since his early days of childhood and currently, he's serving as a Content Writer with iDreamCareer. Sushant has two start-ups of his own and he has been writing content for them since their inception. Apart from that he is passionate about writing which is why he is following his passion for writing with iDreamCareer.