In the fast-changing world of engineering and technology, there is a growing demand for professionals who love innovation and can lead others. Many people now want to pursue a Master's in Engineering Management in the USA to be at the forefront of this exciting field. This special graduate program combines engineering and business knowledge, giving students the skills, they need to become successful managers in engineering. They learn advanced engineering concepts and also study how to plan strategically, understand how organizations work, and manage projects effectively. It's a challenging program that prepares students to be leaders in the engineering industry.
Moreover, studying in the USA has great benefits because it has some of the best universities and research institutions in the world. This creates an exciting and diverse environment for learning. By joining a Masters in Engineering Management program in the USA, students not only expand their knowledge but also open up many job opportunities in different industries. Whether they want to lead tech companies or start innovative projects, this program gives graduates the skills and confidence to succeed as visionary leaders in the engineering field.
What are Masters in Engineering Management in the USA?
A Master in Engineering Management in the USA is a special program for people who want to lead in engineering. It mixes engineering with business and management. Students learn advanced engineering, how to plan and manage projects, and understand organizations. Studying in the USA lets you go to top universities and meet people from different cultures. After finishing the program, graduates become skilled leaders in the engineering world.
Also, read Study in the USA
Why Choose the USA for Masters in Engineering Management?
Studying engineering management in the USA is a great option for engineering students. Here are some top reasons to choose this course in the USA:
In the USA, there are good job opportunities for qualified engineering management professionals, and the salaries are around $120,670 per year.
The field has seen significant growth in employment in recent years, especially in the engineering and architectural industries.
This is due to the increasing focus on research and innovation in this area.
Also read MIS Courses in the USA.
Masters in the Engineering Management in the USA: Course Highlights
The Masters in Engineering Management in the USA offers valuable course highlights, including a blend of engineering and business skills, preparing graduates for leadership roles in the dynamic engineering industry.
Name of the Course
Master of Science in Engineering Management
Type of the Course
Full-time Post-graduate
Duration of the Course
01-02 Years
Eligibility
Undergraduate degree or equivalent
GPA Score
3.0 on a scale of 4.0
Other Exams
GRE
GMAT
Masters in the Engineering Management in the USA: Popular Specializations
The Masters in Engineering Management program in the USA has many popular specializations that suit different career interests. Some of the in-demand specializations are:
Project Management: Focusing on effective planning, execution, and control of engineering projects.
Technology Innovation and Entrepreneurship: Developing skills to drive innovation and start new ventures.
Supply Chain Management: Studying efficient logistics and distribution systems in engineering operations.
Data Analytics for Engineers: Utilizing data to make informed decisions and improve engineering processes. (Read MS in Data Science in the USA for more details.)
Financial Management: Understanding financial strategies and budgeting in engineering organizations.
Leadership in Engineering Organizations: Developing leadership and management abilities for engineering teams.
These specializations allow students to concentrate on specific areas of engineering management and position themselves for successful careers in their chosen fields.
Masters in the Engineering Management in the USA: Eligibility Criteria
To study a Master in Engineering Management (MEM) program in the USA, the requirements may differ between universities, but there are some common ones. Here are some of the general eligibility criteria required:
Bachelor's Degree: You need a bachelor's degree from an accredited college or university. Some programs prefer an engineering background, but others accept various academic fields.
Work Experience: Some programs may want relevant work experience, especially if your undergraduate degree isn't in engineering. Experience shows your practical knowledge.
GRE/GMAT Scores: Some schools may require these standardized test scores, but some are waiving this requirement now.
English Language Proficiency: If English isn't your first language, you might need to take a test to show your English proficiency.
Letters of Recommendation: You need recommendation letters from professors, employers, or professionals who can vouch for your abilities.
Statement of Purpose (SOP): You must write a statement explaining why you want to study MEM and your career goals.
Each university might have specific requirements, so check their official websites for precise details. Apply well before the deadlines to improve your chances of getting accepted.
Is GRE required for a Master in Engineering Management in the USA?
To study for a Master's in Engineering Management in the USA, you might need to take the GRE exam. However, this requirement can vary between universities and programs. Some schools may not ask for GRE scores, especially during certain application times.
They could consider other factors like work experience, academics, and recommendation letters instead. To know the exact admission requirements for a specific university, visit their official website or contact the admissions department directly.
Top Universities in the USA for Masters in Engineering Management
In this section, we will discover the best universities in the USA offering top-notch Master in Engineering Management programs. These institutions provide cutting-edge curricula, experienced faculty, and excellent career opportunities. From MIT to Stanford and beyond, explore the top-ranked universities that can propel your engineering management career to new heights.
The list of the top universities offering a master in engineering management is given below:
| | |
| --- | --- |
| Name of the University | QS World University Rankings 2023 |
| Massachusetts Institute of Technology (MIT) | 01 |
| Stanford University | 05 |
| University of California, Berkeley | 10 |
| Northwestern University | 47 |
| Carnegie Mellon University | 52 |
| Duke University | 57 |
| University of Texas at Austin | 58 |
| Georgia Institute of Technology (Georgia Tech) | 97 |
| Purdue University | 99 |
| University of Southern California (USC) | 116 |
Be sure to research each university's program offerings, faculty, resources, and opportunities to make an informed decision about your future.
Cost of Pursuing Masters in Engineering Management in the USA
The cost of pursuing a Master's in Engineering Management in the USA can vary widely depending on factors such as the university, location, and individual lifestyle choices. Here is a breakdown of the types of costs you might come across:
| | |
| --- | --- |
| Tuition Fees | $20,000 – $60,000 or more per year |
| Living Expenses | $12,000 – $25,000 per year |
| Accommodation | $6000 – $12,000 per year |
| Study Materials | $1000 per year |
| Transportation | $1000 – $3000 per year |
| Visa and Immigration Fees | $500 – $1000 |
| Miscellaneous | $2000 – $5000 |
Students should remember that these amounts are approximate and can vary depending on the specific university and location. It's essential to research the costs at the universities you are considering and explore potential financial aid or scholarship opportunities to help manage expenses.
Scholarships to Pursue a Master in Engineering Management in the USA
There are several scholarships and financial aid options available to pursue a Master's in Engineering Management in the USA. Some of these scholarships are specific to engineering management programs, while others are general scholarships for engineering or business students. Here are some popular scholarships you can consider:
Institute of Industrial and Systems Engineers (IISE) Scholarships: IISE offers various scholarships for students pursuing degrees in industrial engineering, which may include engineering management.
Society of Women Engineers (SWE) Scholarships: SWE offers scholarships for women pursuing engineering degrees, including engineering management.
National Society of Professional Engineers (NSPE) Scholarships: NSPE provides scholarships to undergraduate and graduate engineering students, which may include engineering management students.
National Society of Black Engineers (NSBE) Scholarships: NSBE offers scholarships for black students pursuing engineering degrees, including engineering management.
Society of Hispanic Professional Engineers (SHPE) Scholarships: SHPE provides scholarships for Hispanic students studying engineering, which may include engineering management.
American Society for Engineering Management (ASEM) Scholarships: ASEM offers scholarships for students pursuing engineering management degrees.
Government Scholarships: Some governments offer scholarships to their citizens to study abroad, including in the USA. Check with your government's education department for potential opportunities.
Corporate Scholarships: Some companies and organizations offer scholarships for students pursuing engineering degrees, so research industry-specific scholarships that may include engineering management.
Looking for more scholarships? Read our blog Scholarships in the USA for more information.
Jobs After Master in Engineering Management in the USA
After completing a Master's in Engineering Management in the USA, graduates have a wide range of career opportunities in various industries that require a combination of technical and managerial skills. Some potential job roles along with their average annual salary are:
| | |
| --- | --- |
| Jobs | Average Annual Salaries |
| Project Manager | $96,972 |
| Product Manager | $146,904 |
| Operations Manager | $114,325 |
| Supply Chain Manager | $92,181 |
| Quality Assurance Manager | $163,555 |
| Consultant | $103,889 |
| Manufacturing Manager | $147,262 |
| Business Analyst | $82,090 |
| Research and Development Manager | $149,299 |
| Logistics Manager | $115,674 |
| Energy Manager | $136,786 |
| System Analyst | $102,156 |
| Technical Sales Manager | $103,909 |
Please note that the salary figures mentioned above can vary based on the company, experience, location, and several other factors.
Tip: Read How to Get a Job in the USA if you are looking for more work opportunities there!
Summing It Up!
Pursuing a Master's in Engineering Management in the USA can lead to a successful career. This program teaches a mix of engineering and management skills, making graduates valuable in many industries. The USA has excellent universities with great courses, experienced teachers, and chances to connect with others. International students looking for top-notch education come here. By taking this path, aspiring engineers can discover their potential, open doors to various opportunities, and contribute to technology and innovation worldwide.
With the support of iDreamCareer's mentors, Shreya made the ambitious decision to prepare for NEET while simultaneously applying for pre-medicine programs in the US, considering her medical history. Balancing both Indian and US medical entrance exams required impeccable time management skills. Shreya's dedication and resilience paid off as she received remarkable acceptance offers from prestigious pre-med courses in the US, coupled with scholarships. She got accepted to the following Universities: the University of Pittsburgh, Virginia Commonwealth University, the University of Connecticut, Temple University, Stony Brook University, Drexel University, and Wayne University. After thoughtful consideration, she chose Pittsburgh University as her destination to realize her dreams.
Also Read:
Masters in Engineering Management in USA: FAQs
What is a Master's in Engineering Management program in the USA?
The MEM program is a graduate degree that combines engineering and management principles. It prepares students to lead technical teams, handle complex projects, and make strategic business decisions.
What are the career prospects after completing a Master's in Engineering Management in the USA?
Graduates of the MEM program can pursue various roles such as project managers, operations managers, consultants, supply chain managers, and product managers in engineering firms, technology companies, and other industries.
How long does it take to complete an MEM program in the USA?
The program typically takes 1 to 2 years to complete, depending on whether it is a full-time or part-time program and the credit requirements.
Are there scholarships or financial aid options available for international students pursuing an MEM degree in the USA?
Yes, many universities offer scholarships, assistantships, and financial aid opportunities for international students. It's best to check with the specific university or explore external scholarship options.
What sets the USA apart as an ideal destination for pursuing an MEM degree?
The USA has renowned universities with state-of-the-art facilities, experienced faculty, and a diverse student community. It offers a wide range of networking opportunities and exposure to cutting-edge research and industry collaborations.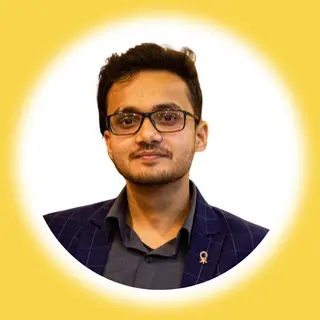 Sushant has been writing since his early days of childhood and currently, he's serving as a Content Writer with iDreamCareer. Sushant has two start-ups of his own and he has been writing content for them since their inception. Apart from that he is passionate about writing which is why he is following his passion for writing with iDreamCareer.