Anna University is a public state university in Tamil Nadu which was recently ranked 13th by the National Institutional Ranking Framework in 2019.
This is an engineering & technology university having 13 constituent colleges, 3 regional campuses at Tirunelveli, Madurai, and Coimbatore.
The University campuses have 4 reputed education houses commonly known as CEG (College of Engineering), SAP (School of Architecture and Planning), AC TECH (Alagappa College of Technology) and MIT (Madras Institute of Technology). Apart from these 4, there are numerous non-autonomous affiliated colleges too.
Anna University Courses
The University offers Undergraduate, Postgraduate and Doctoral courses in multiple specializations.
Degrees offered by the university and their specializations: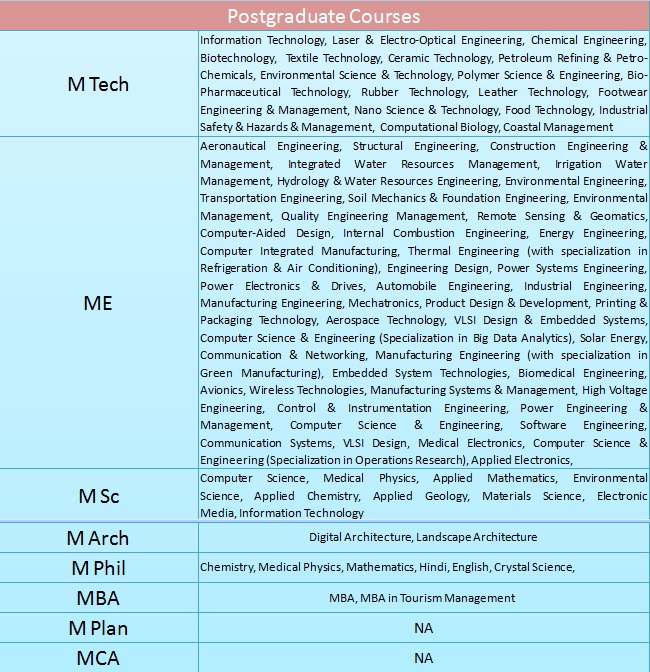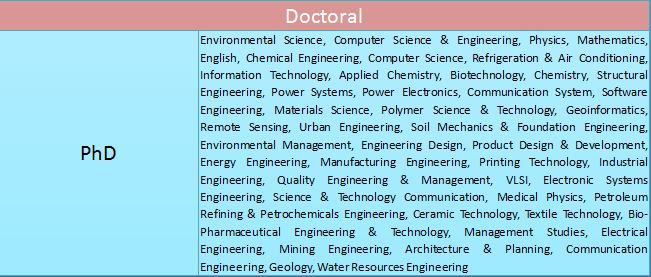 Eligibility for Admission: Post Graduate Courses (ME/M.Tech/MBA/MCA/M.Arch/M.Plan)
The entrance test is called TANCET (Tamil Nadu Common Entrance test) and the rant list released based on TANCET & GATE scores comprises the TANCA (Tamil Nadu Common Admissions) admission process.
TANCET is the exam and TANCA is the admission process. Every year a TANCA rank list is released after TANCET and GATE exams are over.
If you wish to take admission in postgraduate engineering courses, you will have to appear for TANCET or must have a valid GATE score.
2 separate TANCA rank lists are prepared, one each for TANCET and GATE students.
Anna University conducts separate entrance tests to offer admission in M.Sc and M.Phil courses.
If you have completed your qualifying degree through distance or weekend mode, you are not eligible to apply.
Anna University also offers admission under "sponsored category" (candidates belonging to Government Aided Institutions/ Government Organizations). If you belong to this category, you must have at least 5 years of work experience in a related field along with a valid score in TANCET.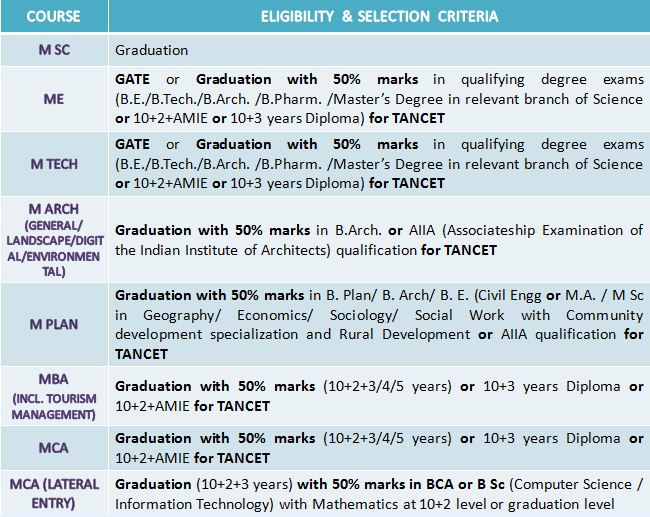 Eligibility for Admission: M.Sc. / M.Phil.
M Sc degree programs are offered to candidates opting for any of the subjects from the following groups.
Group-wise eligibility criteria for M Sc programs in Anna University are as follows: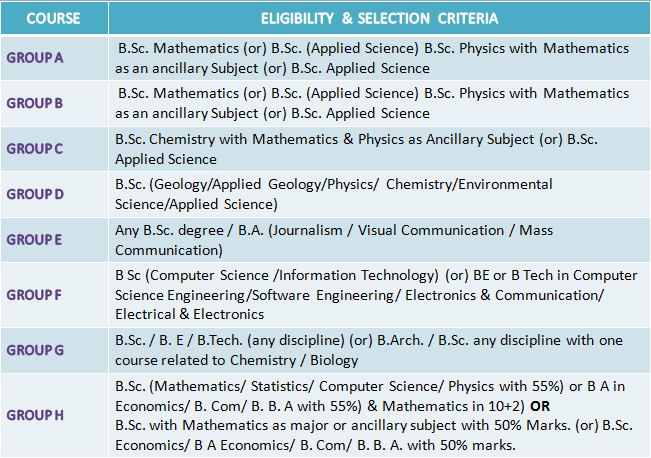 Group E & F also have 5 year integrated M Sc programs for which the eligibility is Class 12th with Physics, Chemistry and Mathematics and 50% marks in aggregate
Admission to Doctoral Programs
For admission into a PhD program, you will have to fill up an application form online and submit it with the approval of the supervisor.
Anna University releases notifications for PhD admission twice every year
PhD admission is based on a written test, evaluation of Master's degree accomplishments and an interview.
UGC NET/ CSIR NET/ SLET/ JRF / Lecturership holders are also eligible for admission.
You can download a sample application form here and check for regulations for Anna University admission to PhD programs here.
You can check for the latest announcements here.
Note for interested graduates without a Master's degree:- If you have a Bachelor's Degree in Engineering / Technology in the fields of study with a minimum of 15 years of R & D Experience in National Research Laboratories / Public sector undertakings and with a minimum of 3 publications in referred impact factor journals or 2 approved international patents in the last 5 years, you are eligible for a PhD program in Anna University.
For all the qualifying exams mentioned in the table here, a minimum of 55% marks or CGPA of 5.5 on a 10 point scale is necessary for everybody (In case of SC/ST/ Differently –Abled candidates, 50% marks or CGPA of 5.0 on a 10 point scale).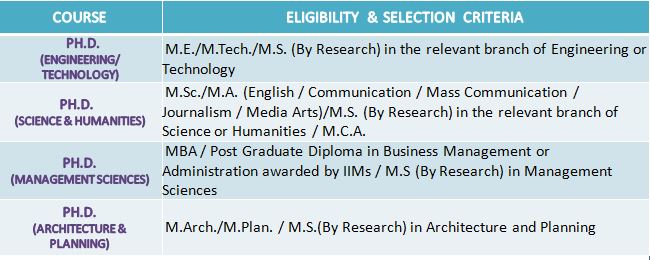 Anna University Application Process & Anna University Fees for Registration 2020
Anna University organizes Tamil Nadu Common Entrance Test (TANCET) & Tamil Nadu Engineering Admission (TNEA) to offer admission.
Through TANCET 2020, candidates get admission into M.E, M.Tech, MCA, M.Arch, M.Plan, & MBA courses.
Through TNEA 2020, admission will be offered in the Engineering UG courses. TNEA is not associated with any entrance exam.
"ME/ M.Tech/ MBA/ MCA/ M.Arch/ M.Plan": Anna University Admission Fees and Other Details
TANCET entrance exam fees can be paid online only. TANCET is conducted by Anna University itself, so you can refer to their official portal for application forms. The usual release dates lie in the first week of January every year.
You have to pay Rs. 500/- ( 250/- for SC /SCA /ST candidates) towards the entrance test fee for any one of the programs: 1) M. B. A., 2) M. C. A., 3) M. E/ M. Tech./M. Arch./M. Plan. degree programs.
If you want to register for more than one program, you will have to pay Rs. 500/- for each additional program. All payments are to be made online only.
Discover More by accessing the Free Career Dashboard
This will help us share relevant information with you.
TANCET is to be conducted at the following test centers
Chennai
Coimbatore
Chidambaram
Nagercoil
Madurai
Karaikudi
Tirunelveli
Tiruchirappalli
Vellore
Virudhunagar
Dindigul
Erode
Villupuram
"M.Sc./ M.Phil.": Anna University Admission Fees and Other Details
A separate entrance test is conducted by the university for both M Sc and M Phil. in different disciplines.
Tests for both the courses are conducted at different centers located in Chennai.
The entrance test is 2-hour long with 100 multiple choice type questions for 100 marks. 1 mark is deducted for every three wrong answers.
You can fill the application form online to register yourself for the entrance test followed by submission of Rs. 700 (Rs. 350 for SC/ST/PH) as exam charges.
Documents required at the time of Anna University counseling for M Sc/ M Phil degree courses:
Class 10 and Class 12 mark sheets
Bachelor degree certificate/ Community Certificate (if applicable)
Medical & Nativity Certificate (if applicable)
An initial deposit of Rs. 5000 at the time of counseling in the form of demand draft
"MS (By Research) / Ph.D": Anna University Admission Fees and Other Details
Anna University offers admission twice a year for MS (by research) and PhD (Full-Time & Part-Time) programs to deserving candidates.
You can visit the official website of Anna University and fill up the application form released twice every year
Pay the application fee of Rs. 800 (Rs. 400 for SC/ST) by Credit/ Debit Card or through Net-Banking.
Take a printout of application form and post it to the following university address along with fee receipt:
The Director,
Center for Research,
Anna University, Chennai- 600 025
Course Expenditures: Total Anna University Fees for Different Degree Programs
All figures (Anna University fees) mentioned here are only indicative and are subject to temporal change as prescribed by university authorities.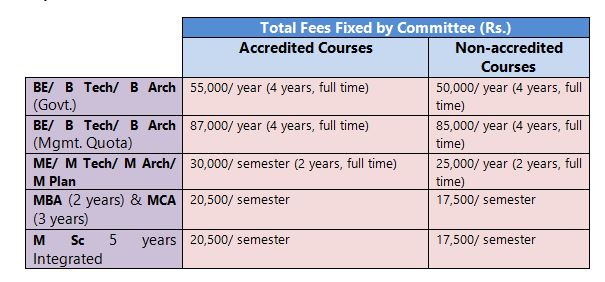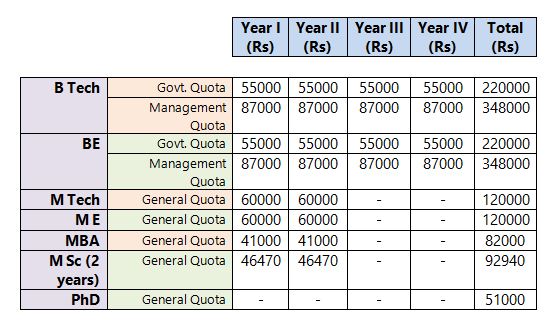 Useful Links
ALSO READ:
Conclusions
About done!
We have just served a gist of curated information for aspirants like you aiming at admission into one of the most coveted universities, the Anna University offering various programs pertaining to multiple academic wings. Anna University is one of the rare institutions which offer industry-oriented learning with their programs carefully structured. Nevertheless, if you feel perplexed and confused about what to take up in your future years, how about reaching out to us for unbiased career counselling? Plan now!
Disclaimer - This post may contain information drawn from University announcements made in past academic years. The same shall be updated as soon as notifications are released by the concerned authorities of the University
Discover More by accessing the Free Career Dashboard
This will help us share relevant information with you
Trending Posts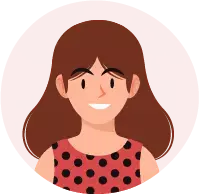 With a Master's in Biophysics-Biostatistics, Sreenanda acquired professional experience in computational proteomics of human molecules. She is currently working with the Research and Data Team at iDreamCareer.