Anna University is a public state university in Tamil Nadu which was recently ranked 13th by the National Institutional Ranking Framework in 2019.
This is an engineering & technology university having 13 constituent colleges, 3 regional campuses at Tirunelveli, Madurai, and Coimbatore.
The University campuses have 4 reputed education houses commonly known as CEG (College of Engineering), SAP (School of Architecture and Planning), AC TECH (Alagappa College of Technology) and MIT (Madras Institute of Technology). Apart from these 4, there are numerous non-autonomous affiliated colleges too.
Courses
The University offers Undergraduate, Postgraduate and Doctoral courses in multiple specializations.
Degrees offered by the university and their specializations: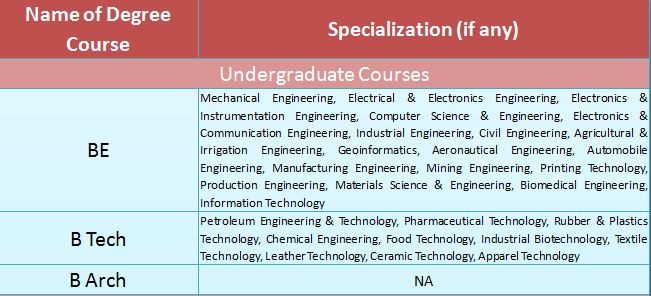 Eligibility for Bachelor Degrees and Process of Admission
Eligibility for Admission to UG :
It is mandatory to have Physics, Chemistry & Mathematics as compulsory subjects at the Class 12th level.
Anna University admission to UG courses is purely based on the marks obtained in the Higher Secondary examinations followed by TNEA (Tamil Nadu Engineering Admission) counselling. TNEA Rank list is released every year after the Class 12th marks are evaluated.
No entrance examination is held for UG Anna University Courses. Only merit-based counselling (TNEA) is conducted after Class 12th marks are assessed.
The Class 12th board's marks you have obtained in Physics, Chemistry, and Mathematics will be scaled to 200, based on which the TNEA merit list/ ranks are released.
Mathematics 100, Physics + Chemistry = 100
Last year cut-off scores were:
Highest – 197.25/ 200
Lowest – 103/ 200
Anna University counseling is based upon your TNEA ranking.
Those who have not appeared and passed in NATA are not eligible for the B. Arch degree course.
For B Arch candidates, TNEA ranking will be based on 400 marks [NATA mark = 200, Academic mark (PCM) = 200].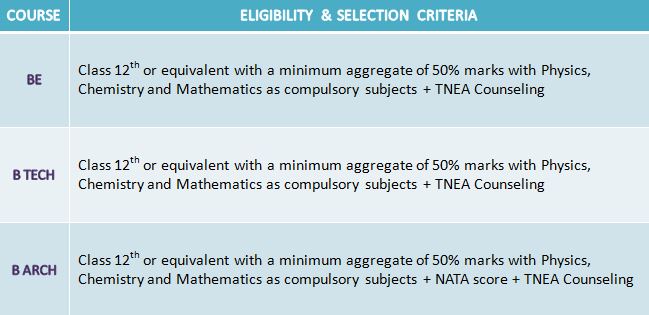 Application Process & Fees for Registration 2021
Anna University organizes Tamil Nadu Common Entrance Test (TANCET) & Tamil Nadu Engineering Admission (TNEA) to offer admission.
Through TANCET 2021, candidates get admission into M.E, M.Tech, MCA, M.Arch, M.Plan, & MBA courses.
Through TNEA 2021, admission will be offered in the Engineering UG courses. TNEA is not associated with any entrance exam.
Discover More by accessing the Free Career Dashboard
This will help us share relevant information with you.
"BE/B.Tech/ B.Arch": Admission Fees & Other Details
Anna University application process is online. The application form can be filled on the TNEA official portal followed by document verification at the TNEA Facilitation Centers (TFCs).
You can also go to the TFCs to register & fill forms online in case you have difficulty doing it back at home. Later, you will have to mandatorily go to the TFCs for the document verification round. Original certificate verification for sports category will be held in Chennai.
An initial deposit, i.e., Rs. 500 (Rs. 250 for SC/ST/PH and Rs. 100 for special reservation category) by Credit/ Debit Card/ Net-Banking or through DD drawn in favour of 'The Secretary, TNEA Admissions, Anna University payable at Chennai'.
Course Expenditures: Total Fees for Different Degree Programs
All figures (Anna University fees) mentioned here are only indicative and are subject to temporal change as prescribed by university authorities.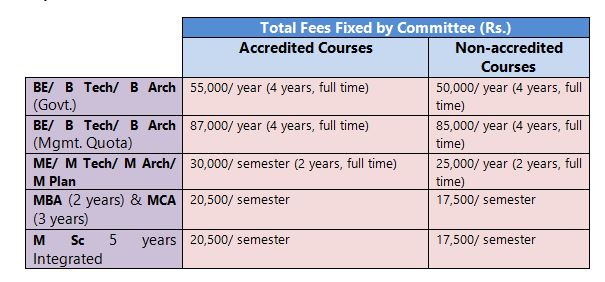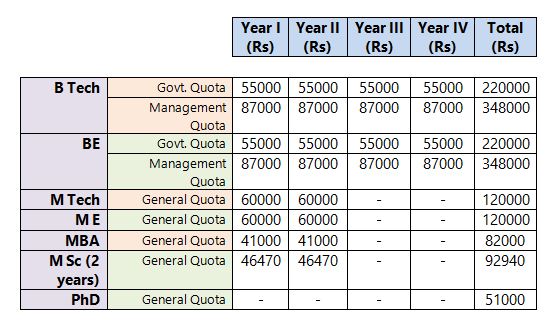 Useful Links
ALSO READ
Conclusions
About done!
We have just served a gist of curated information for aspirants like you aiming at admission into one of the most coveted universities, the Anna University offering various programs pertaining to multiple academic wings. Anna University is one of the rare institutions which offer industry-oriented learning with their programs carefully structured. Nevertheless, if you feel perplexed and confused about what to take up in your future years, how about reaching out to us for unbiased career counselling? Plan now!
Disclaimer - This post may contain information drawn from University announcements made in past academic years. The same shall be updated as soon as notifications are released by the concerned authorities of the University
Discover More by accessing the Free Career Dashboard
This will help us share relevant information with you
Trending Posts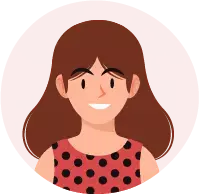 With a Master's in Biophysics-Biostatistics, Sreenanda acquired professional experience in computational proteomics of human molecules. She is currently working with the Research and Data Team at iDreamCareer.