Are you dreaming of pursuing a career in medicine but worried about the exorbitant costs of medical education? Look no further, as we dive into the world of affordable education in the field of MBBS. With the ever-increasing costs of higher education, more and more people are interested in finding affordable MBBS programs. The cheapest MBBS in world has attracted aspiring medical students who want a good education without spending enough money. The search aims to discover the most economically feasible options, considering that the cost of medical studies can vary greatly among countries and institutions.
Due to globalization and the increase in educational opportunities, some countries now provide affordable medical programs that maintain high-quality education. In this blog, we will uncover these promising destinations that offer fantastic opportunities for individuals looking to pursue a fulfilling medical career without facing excessive financial burdens. These hidden gems in medical education not only have low tuition fees but also boast exceptional professors, advanced facilities, and diverse hands-on experiences. Prepare yourself for a journey that will reveal the path to fulfilling your dream of becoming a doctor without putting a strain on your finances.
Why do students need the cheapest MBBS in world?
Students seek the affordable MBBS programs in the world for a variety of compelling reasons. First and foremost, the cost of medical education can be exorbitant, often posing a significant financial burden on individuals and their families. By opting for these MBBS programs, students can alleviate some of the financial strain associated with pursuing a medical degree.
Furthermore, seeking affordable MBBS programs enables students to get the most out of their investments. Medical education is expensive, and by choosing affordable options, students can graduate with less debt and financial responsibilities.
Moreover, looking for affordable MBBS programs doesn't mean sacrificing the quality of education. Several countries provide reasonably priced medical education with respected schools, experienced teachers, and modern facilities. Students can still receive a thorough and demanding medical curriculum, equipping them with the essential knowledge and skills to succeed in their medical careers.
Factors to Consider While Choosing an Affordable College
When choosing an affordable college, there are several factors to consider to ensure you make an informed decision. These factors include:
Tuition Fees: Evaluate the cost of tuition for the college you are considering. Look for colleges that offer reasonable fees within your budget.
Scholarships and Financial Aid: Research the availability of scholarships, grants, and financial aid programs offered by the college. These can significantly reduce your overall expenses.
Accreditation: Ensure that the college is accredited by recognized accreditation bodies. Accreditation ensures that the institution meets certain quality standards and that your degree will be recognized.
Reputation and Quality of Education: Consider the college's reputation and the quality of education it provides. Look for reviews, rankings, and alumni feedback to gauge the college's academic standing.
Faculty and Resources: Assess the qualifications and experience of the faculty members. Additionally, check if the college has adequate resources, such as libraries, laboratories, and research facilities, to support your educational needs.
Top Countries for the Cheapest MBBS in World
Studying medicine can be expensive, especially if you plan to study abroad. You have to consider tuition fees, travel expenses, accommodation, and daily living costs. It can be challenging to find affordable and high-quality medical colleges worldwide.
Fortunately, there is an alternative. You can pursue an online Bachelor's or Master's degree in medicine. These online programs offer the same quality education as traditional on-campus MBBS degrees, but they can be more cost-effective and convenient. This means you can save money while still obtaining a valuable medical qualification.
| | | |
| --- | --- | --- |
| Country | Average Cost of MBBS (per year) | Cost of living (per month) |
| Russia | INR 2,80,000 | INR 32,000 |
| China | INR 4,00,000 | INR 30,000 |
| Kyrgyzstan | INR 5,90,000 | INR 15,000 |
| The Philippines | INR 4,93,000 | INR 20,000 |
| Italy | INR 1,07,000 | INR 15,000 |
| Romania | INR 2,80,000 | INR 25,000 |
| Georgia | INR 5,80,000 | INR 23,000 |
| Belarus | INR 5,34,000 | INR 20,000 |
| Armenia | INR 2,30,000 | INR 15,000 |
| India | INR 1,500 | INR 10,000 |
Note: Please note that the above-mentioned figures are totally research-based. This could vary on the different lifestyles, locations, preferences, and much more.
Top MBBS Colleges with Affordable Tuition Fees
There are several top MBBS colleges worldwide that offer affordable tuition fees. These institutions provide quality education in medicine without placing a heavy financial burden on students.
| | |
| --- | --- |
| University | Average Annual Fees |
| Hebei United University, China | INR 1,25,000 |
| Jiangxi University of Traditional Chinese Medicine, China | INR 1,90,000 |
| Nantong University, China | INR 3,02,000 |
| Lugansk State Medical University, Ukraine | INR 3,10,000 |
| Guangxi Medical University, China | INR 3,48,000 |
| Belgorod National Research University, Russia | INR 3,80,000 |
| Jinzhou Medical University, China | INR 4,06,000 |
| Nizhny Novgorod State Medical University, Russia | INR 4,27,000 |
| Stavropol State Medical University, Russia | INR 4,50,000 |
| Akaki Tsereteli State University, Georgia | INR 5,56,000 |
Eligibility Requirements for Indian Students
For Indian students seeking to pursue MBBS abroad at colleges with low tuition fees, certain general eligibility guidelines and admission processes need to be followed. These eligibility criteria will help you enter the top colleges offering the affordable MBBS in world. These include:
Age Requirement: The student should be at least 17 years old by December 31 of the year they are seeking admission. There is no upper age limit.
Educational Qualification: The student must have completed their 10+2 education from a recognized board.
Academic Criteria: The student must have obtained a minimum aggregate percentage of 50% or above in Physics, Chemistry, and Biology. They should have also studied English as a compulsory subject during their 10+2 years.
Medical Certificate: The student must provide a medical certificate stating that they do not have any contagious diseases at the time of admission.
NEET Qualification: It is mandatory for students to qualify for the NEET, even if they plan to study medicine abroad.
These guidelines serve as general requirements for Indian students aiming to pursue affordable MBBS programs overseas. It is advisable to check with specific universities for their individual admission criteria and any additional requirements.
Summing It Up!
Lastly, the pursuit of the cheapest MBBS in world offers aspiring medical students a viable path to their dreams without excessive financial burdens. By exploring affordable options, students can maximize their return on investment, graduate with reduced debt, and still receive quality education. While considering factors such as tuition fees, scholarships, and living expenses, it is essential to prioritize the reputation and accreditation of the institutions.
Moreover, students should ensure they meet the eligibility criteria, including language proficiency and qualifying exams, such as the NEET. By making informed decisions and considering the diverse opportunities available, students can embark on their journey towards a fulfilling medical career, guided by affordability and excellence. Remember, affordability does not mean compromising on the quality of education; rather, it opens doors to global networking, personal growth, and a promising future in the field of medicine.
Get a free consultation now and we'll help you find the best higher education options in the world! iDreamCareer is here to assist you at every stage of the process with our experienced counselors. Whether it's choosing the right program and university, preparing your application, or building your profile, our experts will guide you to achieve your study abroad goals. Visit iDreamCareer.com today and take the first step toward your dream career. We've successfully supported students like Anjana Prasanna, who gained confidence and got accepted into King's College London and helped others like Aayush and Tapan in selecting their ideal career paths.
Also Read:
Cheapest MBBS in World: FAQs
Are there any scholarships or financial aid options available for students pursuing the affordable MBBS in the world?
Yes, many universities and governments offer scholarships, grants, and financial aid programs specifically for international students pursuing MBBS programs.
What factors should I consider when choosing the low-cost MBBS in the world?
Factors to consider include the reputation and accreditation of the institution, quality of education, clinical exposure, faculty qualifications, infrastructure, living expenses, and career prospects.
Can I pursue an online MBBS degree to save costs?
While some online programs offer medical-related courses, MBBS degrees typically require practical training and clinical experience. Therefore, it is important to consider the requirements and limitations of online MBBS programs.
Are the price-effective MBBS programs internationally recognized and accepted for medical practice?
It is essential to choose MBBS programs from universities or colleges that are internationally recognized and accredited. This ensures that the degree is accepted for medical practice globally.
How can I ensure the quality of education in the cheapest MBBS programs I consider?
Researching the institution's reputation, accreditation, faculty qualifications, curriculum, clinical affiliations, and alumni feedback can help assess the quality of education provided by the affordable MBBS programs.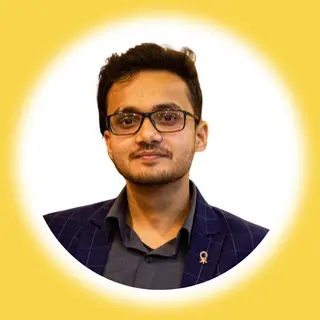 Sushant has been writing since his early days of childhood and currently, he's serving as a Content Writer with iDreamCareer. Sushant has two start-ups of his own and he has been writing content for them since their inception. Apart from that he is passionate about writing which is why he is following his passion for writing with iDreamCareer.