Do you also dream of pursuing higher education abroad? Are you bound by finances involved in pursuing higher education abroad? Do you want to know what is the cheapest country to study abroad for Indian students?
Pursuing higher education abroad is essential for achieving all of the dreams. There are many students who wish to study at their dream colleges but are bound by finances if you are planning to study in most developed countries like Australia, USA, UK, etc. Although taking out a loan or applying for a scholarship is among the few options, not all people are eligible for a loan, grants, or bursaries.
Don't worry here is the solution to your query! Continue reading this post to know some of the cheapest country to study abroad for Indian students.
Factors to determine the affordability
The 2 most important factors that determine affordability are:
Tuition Fees
Cost of Living
Top cheapest countries to study abroad for Indian students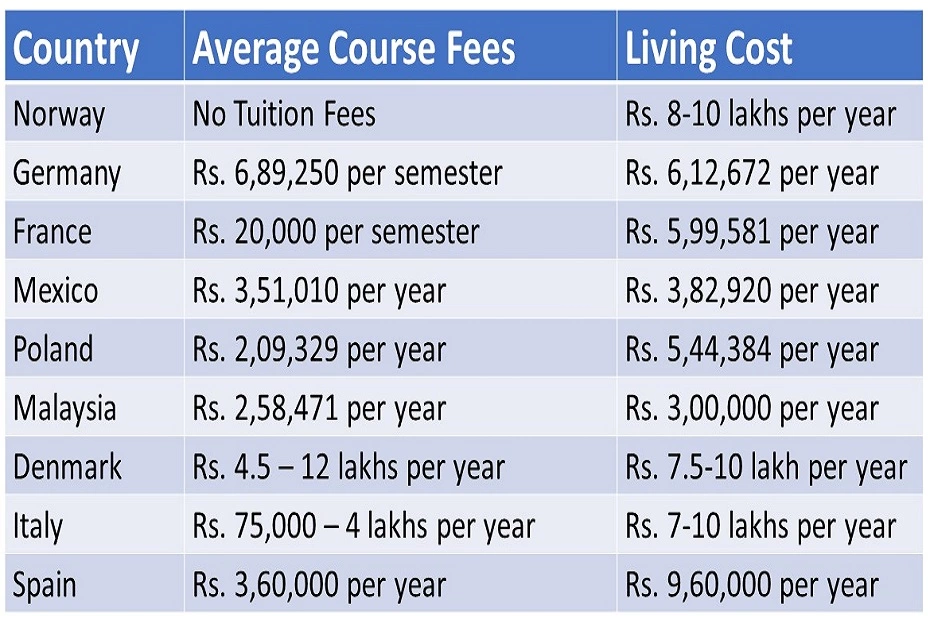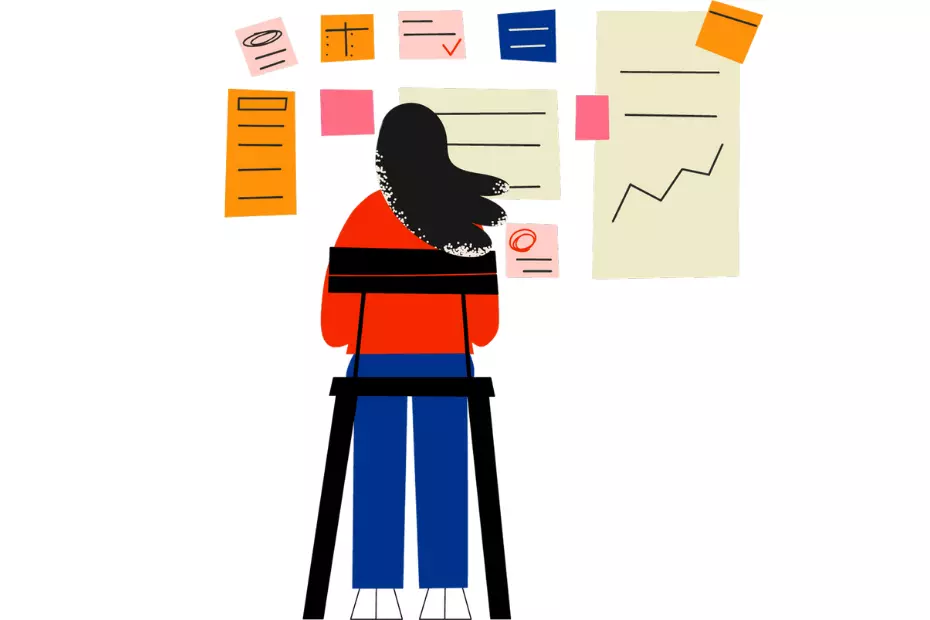 5 most affordable countries for Indian students to study abroad
Here we will be discussing some of the top cheapest country to study abroad for Indian students:
Norway: Norway is known for its high-quality education, quality of life, and amazing natural beauty. The best part is that Norwegian universities is that you are not required to pay tuition fees. Yes, you read it right it's FREE; even for international students.
What subjects to study in Norway?
Agricultural Sciences
Energy and Sustainability
Industrial Engineering
IT and Computer Science
Life Science and Biotechnology
Natural Sciences
Digital Media, Animation & Visual Arts
Top universities in Norway
Bergen Academy of Arts and Design
Inland Norway University of Applied sciences
NHH School of Economics
Nord University
Norwegian University of Life Sciences (NMBU)
Norwegian University of Science and Technology (NTNU)
Bergen University
Oslo University
Stavanger University
Tromso University (Arctic University of Norway)
.
Germany: Known as the 'world of ideas,' Germany continues to shine through foreign students, and it is not hard to see why it offers reliable, low-cost universities compared to the high standard of living. At all public universities, with the exception of Baden-Württemberg, there is no fees for undergraduate and PhD programs.
What subjects to study in Germany?
Biomedical Engineering
Biomedical Sciences and Biotechnology
Business Management and Business Administration
Chemical Engineering
Computer Science
Data Science & Data Analytics
Electrical-Electronics Engineering
Finance
Mechanical Engineering
Medicine
Natural Sciences
Top universities in Germany
TU Munich
RWTH Aachen University
LMU Munich
University of Berlin
Heidelberg University
TU Darmstadt
Universität Freiburg
TU Berlin
Universität Stuttgart
Universität Konstanz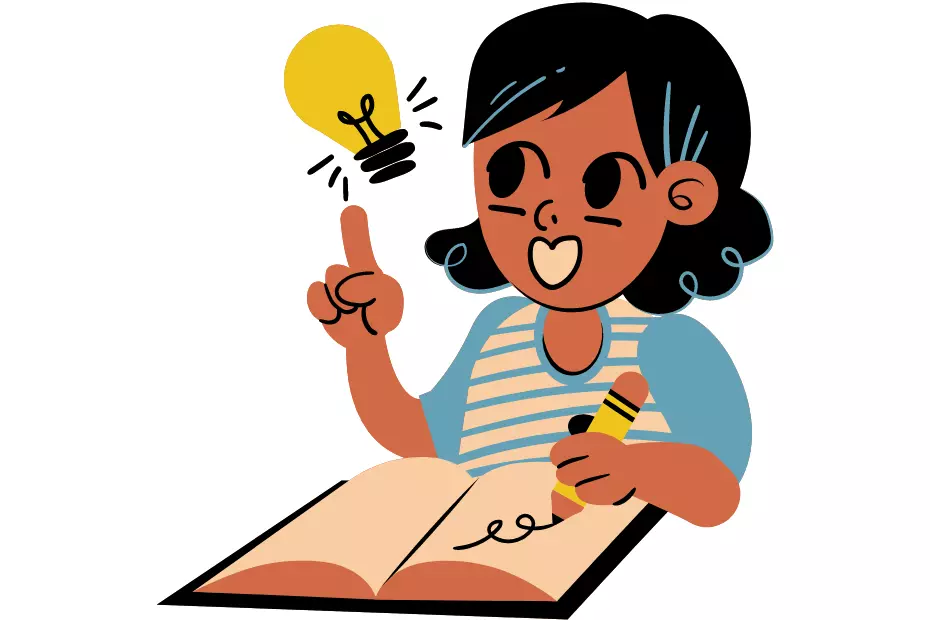 Switzerland: It is almost a dream come true to be in such a beautiful, professional country like Switzerland. The country is known for its precision in making watches and craftsmanship of cheese and chocolate, also boasts a network of universities that are considered the best in the world of education. A land of legends, peaceful mountains, and crystal-clear lakes is also one of the cheapest country to learn abroad.
Subjects to study in Switzerland
Biomedical Engineering
Biotechnology and Biomedical Sciences
Business Management
Data Science & Analytics
Finance & Accounting
Food Science
Hospitality, Travel & Tourism
International Business
Mechanical Engineering
Sports Science & Sports Management
Top universities in Switzerland
École Polytechnique Fédérale de Lausanne (EPFL)
ETH Zurich
IMD
St. Gallen
Northwestern Switzerland University of Applied Sciences and Arts (FHNW)
Basel University
Bern University
Geneva University
Lausanne University
University of Zurich
.
Belgium: Known as the official capital of the European Union, Belgium has long been regarded as the heart of Western Europe. It is also home to the European Union (EU) and the North Atlantic Treaty Organization (NATO), making it a political hub. You can learn English and can also practice French, Dutch, and German. All in all, it is a great place to study abroad if you are looking for job opportunities abroad.
Subjects to study in Belgium
Architecture
Biomedical Sciences
Computer Science
Economics
International Relations
Political Science
Top universities in Belgium
Free University of Brussels
Ghent University
Hasselt University
KU Leuven
Liege University
Université Libre de Bruxelles (ULB)
University of Antwerp
Vesalius College
Vlerick Business School
.
Estonia: Estonia is a very small country with a population of only about 1.3 million. It has a high-quality education system which is also affordable, compared to other countries for Indian students. Estonian universities are unique with their top 100+ degree programs that are fully taught in English.
Subjects to study in Estonia
IT and Computer Science
Engineering
Business Studies
Law
Top universities in Estonia
Estonian Business School
Institute of Technology, Tallinn
University, Tallinn
University of Technology, Tallinn
Tartu University
Also, read: Cheapest Universities in the USA
It's a wrap!
Studying abroad is a dream of many Indians and with a little research, you will find that there are plenty of options to achieve that dream. The world is opening up, and today Indian students may wish to pursue a foreign degree without having to exhaust their last bit of their financial resources.
Don't Worry! Do reach out to us. iDreamCareer is on a mission to reach every state and every child to ensure that talent is appropriately delivered into the industry. We try to help young confused minds from 9th class, 10th class, class 11, class 12 with an aim to select their most-suited career choices.
Also read,
Recent Releases
.

Anushree has 4+ years of experience in the career counseling industry as a Senior Content Writer. She has also worked as a Social Media Marketing Expert for a startup and Content Quality Analyst for Publishing and E-learning Industry. She has done her Master's in Commerce and PGDM in Finance & Trade and Marketing & HR, but she is currently following her passion for writing.