Looking for an answer on the best countries to study abroad? Want to pursue your higher studies abroad? Unsure about which country to target for your higher education?
Studying abroad is a great way to develop more social, educational, and language skills while adding unparalleled depth to your university experience. Studying abroad can enhance your knowledge, and ultimately give you a competitive edge when it comes to finding a job, as employers look for those who pursue different ways to expand their knowledge.
---
But doing introspection is mandatory before selecting the right country or college or university. To make the process a little easier, we have compiled a list of the best countries to study abroad.
---
But why study abroad?
Studying at top universities around the world is a rich experience that prepares students for future challenges in their careers. Learning from great mentors, making new friends, exploring, and living in a new place offers a different experience than where you already live. Studying abroad has a lot to offer anyone, either during or after the course.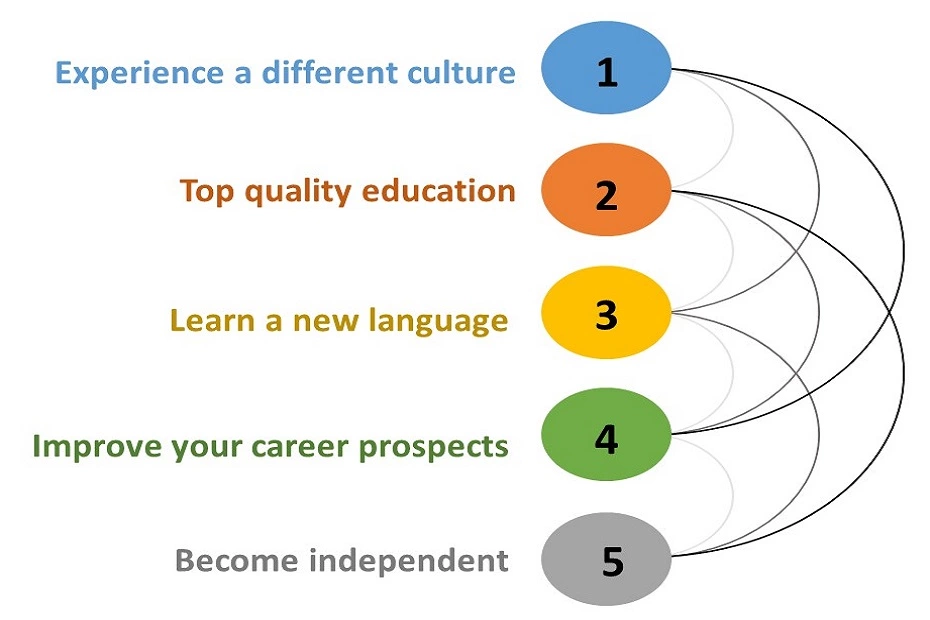 How to decide on the best country to study abroad?
Following are some of the factors that need to be kept in mind while deciding the best country to study abroad for Indian students:
Cost of Living
Tuition Fees
Culture of the Country
Future prospects of the course
Value of the course in the home country
.
5 Best Countries to Study Abroad for Indian students
In this section, we will discuss the best country to study abroad for Indian Students:
1. Russia:
In Russia, international students can pursue high-quality education. It is known as the best country to study abroad for Indian students. Russian universities have very low fees compared to foreign universities. The Russian government offers various scholarships for foreign students who may apply for a scholarship. Many Russian universities can offer two diplomas to their students as they have worked on joint ventures with foreign universities. In order to, an international student can obtain a Russian diploma and a European diploma.
2.US:
The choice of US Universities is outstanding. From world-famous Ivy League institutions to institutions that offer innovative ideas, anything you learn here will have opportunities to add to your life experience. More than 750000 international students attend university in the US every year, and despite the high cost, students prefer to live in Boston and San Francisco as both cities are ranked among the top cities.
3.Germany:
Germany has always been regarded as the best country to study abroad for Indian students. It is because Germany offers accessibility, a wide range of careers, and exposure to different cultures. Even tuition fees at private universities are affordable and public universities are free of charge. German universities focus on research and practical teaching for students to succeed in their careers.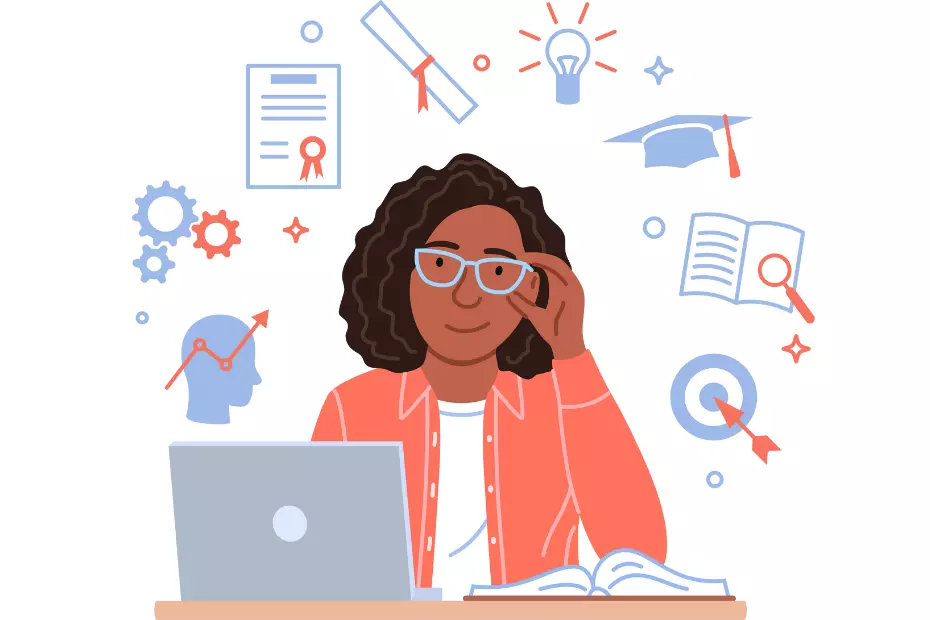 4. Taiwan:
Taipei has recently been listed as the most affordable city for students worldwide. Tuition fees are low, and a high level of education can make this a good decision. You could be able to learn more about local and political history, as well as the life of a new culture. Some of the top universities in Taiwan are the National Taiwan University, National Yang Ming Chiao Tung University, National Cheng Kung University, the National Taiwan University of Science and Technology, National Sun Yat-Sen University, and many more.
5. United Kingdom:
The UK has a wide range of top universities, and although tuition fees vary from institution to institution and can be very high, still, it is worthwhile to look for opportunities to study in the UK. These are the reasons why it is known as the best country to study abroad for Indian students. In addition to world-class education, studying in the UK will give you the opportunity to explore some of the world's oldest architectural wonders. Many scholarships are offered to universities and the UK government to reduce the cost of living and education for international students.
Top countries to study abroad for Indian students
Following are some of the best countries to study abroad for Indian students:
Australia
Canada
New Zealand
South Korea
Denmark
France
Italy
Japan
Argentina
Belarus
.
Epilogue
Now you have a list of the best country to study abroad for Indian students. No wonder, leaving your hometown to study abroad is always a difficult choice, but you have to overcome it to achieve your dream of pursuing higher education in the best country.
Does that put some of your doubts to rest? If you still have some, why not ask professional experts? iDreamCareer is on a mission to reach every state and every child in order to ensure that talent is appropriately delivered into the industry. Talk to our industry experts and know yourself in and out! We try to help young confused minds from 9th class, 10th class, class 11, class 12 with an aim to select their most-suited career choices.
Useful Link
ALSO READ:
Recent Releases
.

Anushree has 5 years of experience in the career counseling industry as a Senior Content Writer. She has also worked as a Social Media Marketing Expert for a startup and Content Quality Analyst for the Publishing and E-learning Industry. She has done her Master's in Commerce and PGDM in Finance & Trade and Marketing & HR, but she is currently following her passion for writing.