In the changing world of education, many people are drawn to the idea of learning quickly and efficiently. That's why 1 Year Courses in Canada are becoming so popular. 1 year courses in Canada are short programs that provide a lot of knowledge and practical skills. They're a new option for learning, different from the longer, more traditional education paths. Canada is well-known globally for its diverse and welcoming atmosphere, and it has caught onto this trend by offering many of these one-year courses in different subjects. Whether it's business, technology, healthcare, or the arts, you can find these courses in various fields.
1 year courses in Canada are great for people who want to learn new skills quickly or switch careers. In this blog, we will talk about these one-year courses in Canada, their advantages, the different subjects they cover, why studying in Canada is a good idea, and how these courses can help your career and personal growth. Whether you just finished school and want better job options or you're already working and want to try something new, these 1 year courses in Canada are a really good way to get the education and job opportunities you want, without spending years in school.
Why Pursue 1 Year Courses in Canada?
When thinking about whether to choose 1-year courses in Canada or longer traditional courses, the shorter ones are becoming more popular because they are efficient, practical, and focused. Although longer courses have their good points, the short 1-year courses have clear benefits that match what today's world needs and what many people want.
Let's look at the key difference between 1 year courses in Canada and other courses:
| | |
| --- | --- |
| 1 Year Courses in Canada | Other Traditional Courses |
| These courses are time efficient. | These courses are usually of longer duration. |
| Special emphasis on practical knowledge | Special emphasis on the theoretical aspect. |
| It is specially aligned with the industry's trends. | Completely based on the educational curriculum. |
| These courses are usually affordable. | These courses usually have higher academic fees. |
Studying in Canada not only equips you with a solid foundation but also offers a unique blend of academic excellence and practical experience.
Overview of 1 Year Courses in Canada
1 year courses in Canada offer plenty of benefits, don't they? We know that you have been tempted by the reasons mentioned above. Allow us to fulfill your wish, mates. In this section, we shall be looking at the different relevant details regarding the 1 year courses in Canada. Here is an overview of the 1 year courses in Canada:
1 Year Courses in Canada: Top Specializations
There are several specializations available if you are looking to pursue 1 year courses in Canada. Some of the top specializations include:
Business and Management
Technology and IT
Healthcare and Nursing
Hospitality and Tourism
Design and Creative Arts
Culinary Arts
Course Fees and Duration
As the name itself clarifies, the duration of such courses is around 09-12 months. The cost of 1-year courses depends on the school and what you're studying. Usually, it's between CAD $10,000 and $30,000. It can even vary depending on the different courses and different universities.
Thinking of pursuing a Master's in Canada? Read the blog for popular courses offered and top universities.
1 Year Courses in Canada
There are several 1-year courses in Canada of different types. Some of the courses are master's courses, some of them are certificate courses, and some of them are diploma courses. But folks, do not worry! We are here to resolve your queries. We have curated the list of 1 year courses for your reference:
One Year Executive MBA (1-Year)
MSc in Mathematics (14-16 months)
Master in Management (MIM) (1-Year)
MA in Mass Communications (1-Year)
Master of Engineering (1-2 Years)
Graduate Diploma in Business Administration (1-year)
PG Certificate in Accounting (08 months)
MS in Digital Media (12-16 months)
MS in Digital Experience Innovation (08 months)
Certificate in Business Foundation (1-Year)
Eligibility for 1 Year Courses in Canada
Eligibility requirements for 1-year courses in Canada can vary depending on the institution and the specific program you're interested in. However, here are some general eligibility factors to consider:
You generally need to have completed a relevant educational background, like a 10+2 diploma or an equivalent qualification for undergraduate programs, a bachelor's degree for postgraduate courses, and a master's degree for higher academic courses. Some programs might have specific prerequisites or require a certain level of prior education in a related field.
Since most courses in Canada are taught in English, you might need to demonstrate your proficiency in English through standardized tests like IELTS, TOEFL, or other equivalents.
You might need to produce financial documents to cover tuition fees, living expenses, and other costs during your time in Canada.
Note: The eligibility requirements can differ widely between institutions and programs. Students are kindly advised to refer to the official websites for recent information.
Documents Required for Admission
The specific documents required for admission to 1-year courses in Canada can vary depending on the university or college, as well as the program you're applying for. However, here is a general list of documents that are commonly required:
Application Form
Educational Transcripts
Resume/CV
Passport
Best Universities for 1 Year Courses in Canada
There are many top universities in Canada that provide excellent 1-year programs. These programs are great for students who want to learn quickly and focus on specific subjects. These universities are famous for teaching useful skills in a short amount of time, which is really helpful for people who want to start their careers fast.
Whether you're interested in technology or business, these universities make sure you get a good education in a short period. Here is the list of the top universities in Canada that offer 1 year courses:
| | |
| --- | --- |
| Name of the Universities | QS World Rankings 2023 |
| University of Toronto | 21 |
| University of British Columbia | 34 |
| McGill University | 30 |
| University of Waterloo | 112 |
| Queen's University at Kingston | 209 |
| Simon Fraser University | 318 |
| University of Alberta | 111 |
| Ryerson University | N/A |
| Humber College | N/A |
| Centennial College | N/A |
You can also check out the list of the best courses in Canada here!
Cost to Pursue 1 Year Courses in Canada
The cost of pursuing a 1-year course in Canada can vary based on factors such as the university or college, the specific program, and location. If you're an international student, here's a breakdown of the types of costs you might encounter:
| | |
| --- | --- |
| Tuition Fees | CAD $15,000 – $30,000 per year |
| Application Fee | CAD $100 – $150 |
| Living Expenses | CAD $10,000 – $15,000 per year |
| Study Materials | CAD $500 to $1000 per year |
| Transportation | CAD $70 – $120 per month |
Remember, these are just rough estimates. The actual money you spend might be different from these guesses. It depends on what you choose to do, what you're studying, and where you're studying. It's really important to look up the exact costs for the school and the course you want.
Career Opportunities After 1 Year Courses in Canada
After you finish a 1-year course in Canada, you can find many interesting job options in different fields. These courses teach you practical skills and important knowledge that employers value. Here are some jobs you might consider after your 1-year course:
| | |
| --- | --- |
| Jobs | Average Annual Salary |
| Business Analyst | CAD $79,151 |
| Marketing Coordinator | CAD $53,559 |
| Web Developer | $67,038 |
| Data Analyst | CAD $70,219 |
| Medical Assistant | $50,191 |
| Health Administrator | CAD $69,704 |
| Hotel Assistant Manager | CAD $67,904 |
| Tourism Marketing Coordinator | $53,559 |
| Graphic Designer | $53,544 |
| User Experience (UX) Designer | $84,416 |
| Pastry Chef | $57,544 |
| Restaurant Manager | CAD $58,185 |
| Supply Chain Coordinator Manager | CAD $88,172 |
| Public Health Inspector (Public Health) | $81,666 |
Looking for more? Check out the list of the top highest-paying jobs in Canada in 2023!
Summing It Up!
In the world of higher education, the rise of 1 year courses in Canada has brought a big change. These short programs quickly teach important things for jobs. They're made to fit what today's jobs need. Canada's good schools offer many subjects, so people can choose what they like. These courses help people get better skills, change careers, or grow personally.
They show how Canada wants education to be easy and effective. When people do these courses, they're ready for good jobs in less time. They have what they need to do well in their chosen careers, even if they studied for a short time.
With iDreamCareer's unwavering support, Ragavi received comprehensive assistance in shaping her college applications. From crafting stellar statements of purpose (SOPs) and securing compelling letters of recommendation (LORs) to meticulously handling the intricacies of the application process and visa documentation, iDreamCareer provided the necessary tools to propel Ragavi toward her dreams.
The culmination of Ragavi's remarkable journey arrived when she received acceptance letters from renowned institutions such as UC Berkeley, UC Davis, UC Irvine, SUNY Stony Brook, and SUNY Buffalo. After careful consideration, Ragavi made the life-changing decision to study at the University of California, Davis, a dream come true.
Useful Links
FAQs
What are 1 year courses in Canada?
1-year courses in Canada are educational programs designed to provide focused and specialized learning experiences within a condensed timeframe of 12 months. These programs cover a wide range of subjects and are tailored to equip students with practical skills and relevant knowledge that are directly applicable to specific industries and job roles.
What are the benefits of pursuing a 1 year course in Canada?
One of the main benefits is the efficiency of completing your education in a shorter time. This allows you to enter the job market or pursue further studies faster. Additionally, these courses often focus on practical skills and hands-on experience, making graduates job-ready and attractive to employers seeking specialized expertise.
Can international students apply for 1 year courses in Canada?
Yes, many 1-year courses in Canada are open to international students. These courses offer an excellent opportunity for international students to gain quality education and practical skills in a shorter timeframe, allowing them to explore career opportunities and experience Canadian culture.
How do I choose the right 1 year course for my career goals?
It's important to research the programs offered by different institutions, considering factors such as the program's curriculum, faculty expertise, industry connections, and job placement rates. Evaluate how well the program aligns with your career aspirations and interests.
Are 1 year courses more affordable compared to longer programs?
Generally, 1-year courses are more affordable in terms of tuition and living expenses than longer programs. The shorter duration reduces overall costs, making them an attractive option for those looking for cost-effective education without compromising on quality.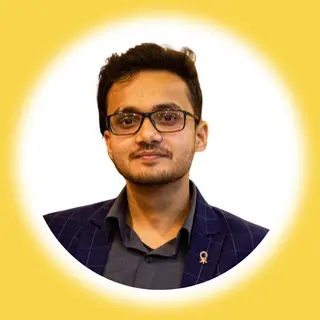 Sushant has been writing since his early days of childhood and currently, he's serving as a Content Writer with iDreamCareer. Sushant has two start-ups of his own and he has been writing content for them since their inception. Apart from that he is passionate about writing which is why he is following his passion for writing with iDreamCareer.