MBBS in Georgia is becoming increasingly popular among students who want a good education and global recognition in the medical field. Georgia is located in the southeastern region of the United States and offers a mix of rich culture, beautiful landscapes, and a strong medical education system. It is known for its modern infrastructure, well-known universities, and affordable tuition fees, making it a desirable choice for students worldwide.
Moreover, getting an MBBS degree from Georgia is recognized internationally and provides numerous career opportunities. Georgian medical universities follow international medical standards, preparing graduates for specialization or medical practice in different countries. The curriculum is designed to meet global standards and includes practical training, enhancing graduates' chances of finding employment.
MBBS in Georgia offers a compelling combination of high-quality education, affordable costs, and global recognition. With its favorable academic environment, well-established universities, and diverse cultural experiences, Georgia has become an attractive destination for students aspiring to pursue a career in medicine.
Why study MBBS in Georgia?
There are many great reasons to study MBBS in Georgia. The country has excellent universities that offer top-notch education in medicine, recognized worldwide. The fees for studying there are affordable, making it a budget-friendly option. The medical programs in Georgia meet international standards, giving students a wide range of career choices. Moreover, the country's fascinating culture and stunning scenery make it an appealing and motivating place to pursue a medical degree.
MBBS in Georgia: Advantages and Disadvantages
Georgia is definitely one of the best countries for MBBS for Indian students. If you are considering moving to Georgia for your MBBS, you must consider certain advantages and disadvantages before making a decision. These will help you assess the situation better. Certain pointers of advantages and disadvantages include:
| | |
| --- | --- |
| Advantages | Disadvantages |
| High-quality education | Language Barrier |
| Global Recognition | Adaptation to a new culture |
| Affordable tuition fees | Limited clinical exposure |
| Cultural diversity | Licensing and other requirements |
| Beautiful landscapes | Distance from home |
MBBS in Georgia Without the NEET
Students who wish to study MBBS in Georgia now have the option to do so without appearing for the NEET exam. Unlike some other countries, Georgia's medical universities accept students without requiring NEET scores. This is beneficial for those who couldn't take the NEET or prefer different pathways.
However, it's important to remember that while NEET scores may not be necessary, other factors like academic qualifications and English proficiency are still considered. As a result, students interested in studying MBBS in Georgia without NEET should carefully check the admission criteria and meet the necessary requirements for successful admission.
💁‍♀️ Tip: Check out the Top Medical Courses without NEET.
Top MBBS Colleges in Georgia
To choose the best MBBS college in Georgia, it's important to think about a few things. You must consider the college's reputation, how good the education is, the chance to get practical experience, opportunities for research, the knowledge of the professors, the student life, and the prospects for your future career.
Some important points to think about are whether the college is accredited, what they teach in the program, the facilities and buildings, how many students there are per professor, and the chances to get hands-on training in real medical settings.
Some of the top MBBS Colleges to study in Georgia include:
| | |
| --- | --- |
| Name of the College/University | Average MBBS Tuition Fees |
| The University of Georgia | 6000 USD |
| Georgia Institute of Technology | 4000 USD |
| Akaki Tsereteli University | 3850 USD |
| Batumi Shota Rustaveli State University | 4000 USD |
| David Tvildiani Medical University | 8000 USD |
| New Vision University, Georgia | 7000 USD |
| Tbilisi Open Teaching University | 4500 USD |
| University of Georgia | 6000 USD |
Want to know more about these colleges? Check out the latest blog Top Medical Colleges by Georgia for more details.
MBBS Course Duration in Georgia
In Georgia, the MBBS course usually lasts for six years. It includes five years of studying medical theory and one year of practical training in clinics. Georgian medical universities provide excellent education according to international standards. In the first five years, students learn about various medical subjects like anatomy, physiology, pathology, and pharmacology.
The final year focuses on gaining real-world experience by working in hospitals and clinics. While the exact duration may differ depending on the university and program, completing the MBBS degree in Georgia typically takes around six years.
MBBS in Georgia: Admission Requirements
To study MBBS in Georgia, students must meet certain admission requirements. Although these requirements may vary slightly among universities, the following criteria generally apply:
Education: Students should have completed their 10+2 or its equivalent, with science subjects like physics, chemistry, and biology.
Grade Point Average (GPA): Most Georgian medical universities require a minimum GPA or academic performance for admission. The specific GPA requirement can differ among institutions.
English Language Proficiency: Since the courses are taught in English, students need to demonstrate proficiency in the language. This is usually done by providing scores from standardized tests like TOEFL or IELTS.
Entrance Exam: Some universities may conduct a medical entrance exam to assess students' knowledge and suitability for the program.
Application Documents: Students are typically asked to submit application forms, academic transcripts, a resume, recommendation letters, a statement of purpose, and a valid passport.
Aspiring students should carefully review the specific admission requirements of their chosen university and ensure they meet all the necessary criteria.
Documents Required for Studying MBBS in Georgia
To apply for an MBBS program in Georgia, students usually need to submit specific documents. While the requirements can differ between universities, the following documents are commonly needed:
Passport
10+2 Documents
English Proficiency Proof
Letter of Recommendation (LOR)
Statement of Purpose (SOPs)
Financial Documents
Visa Documents
Cost of Studying MBBS in Georgia
To determine the cost of studying MBBS in Georgia, it is crucial to consider the various expenses involved. These include tuition fees, accommodation costs, living expenses, health insurance, books and study materials, and visa and travel expenses.
The breakdown of the average cost of MBBS in Georgia is given below:
| | |
| --- | --- |
| Particulars | Estimated Cost |
| Tuition Fee | $4000-$8000 per year |
| Accommodation | $200-$500 per month |
| Living Expenses | $300-$600 per month |
| Study Materials | $200-$400 per month |
It is important to note that these cost estimates are approximate and can vary based on personal choices, lifestyle, and market conditions.
Job Prospects for MBBS Graduates in Georgia
MBBS graduates in Georgia have promising job prospects both within the country and internationally. Here are some potential career paths and job opportunities for MBBS graduates in Georgia:
Medical Practitioners: Graduates can work as licensed doctors, practicing medicine in various settings such as hospitals, clinics, or private practices. They can specialize in specific fields such as pediatrics, surgery, internal medicine, or gynecology, among others.
Research and Academia: MBBS graduates can pursue research opportunities or academic positions in medical universities or research institutes. They can contribute to medical advancements, conduct clinical trials, or engage in teaching and mentoring future medical professionals.
Public Health and Healthcare Administration: Graduates can work in public health organizations, government agencies, or healthcare administration roles. They can contribute to healthcare policy-making, epidemiology, healthcare management, and public health initiatives.
International Opportunities: MBBS graduates from Georgia can explore job opportunities in other countries. They can seek employment in hospitals, research institutions, or healthcare organizations globally, taking advantage of their internationally recognized medical education.
Specialization and Postgraduate Studies: MBBS graduates can further their education by pursuing postgraduate studies or specialization in various medical fields. This can open up more advanced career options and opportunities for research and expertise development.
Average Salary of MBBS Doctor in Georgia
The salary of doctors in Georgia can vary based on factors like specialization, experience, and location. According to GlassDoor, the average salary of a doctor in Georgia is around $1,93,905 /yr. Specialized doctors and those with more experience typically earn higher salaries. It's worth noting that these figures are approximate and subject to individual circumstances and market factors.
Time to Conclude!
Lastly, pursuing an MBBS in Georgia offers a wealth of advantages and opportunities for aspiring medical professionals. The country's medical universities follow international standards, providing high-quality education and comprehensive training in medical sciences. With a duration of approximately six years, including both theoretical study and practical clinical practice, students can acquire a solid foundation in medicine.
Moreover, Georgia's MBBS graduates have promising career prospects, both within the country and internationally, ranging from clinical practice to research, academia, and public health. By choosing to study MBBS in Georgia, students can embark on a rewarding journey towards becoming skilled doctors and making a positive impact in the field of healthcare.
Sign up for a free consultation now and we'll start your journey to the best higher education in the world! Be the best version of yourself and become globally competitive! iDreamCareer is the perfect solution. With a team of experienced counselors, we provide personalized guidance to students at every step of the way. From finding the right program and university to preparing your application and building your profile (which is free of cost), iDreamCareer's experts will help you achieve your study abroad goals. If you are looking to study abroad, visit iDreamCareer.com today and take the first step toward your dream career.
We have helped many students like Anjana Prasanna who was not very confident about her capabilities. Later with the help of career guidance and moral support from our study abroad experts, she got an offer from King's College London! We have also helped several brilliant but confused minds like Aayush, and Tapan to select their most-suited career choices.
Also Read:
MBBS in Georgia: FAQs
Is Georgia good for MBBS?
Yes, Georgia is a good choice for studying MBBS due to its high-quality education, internationally recognized degrees, affordable tuition fees, and safe environment for international students.
Are the MBBS degrees obtained in Georgia internationally recognized?
Yes, MBBS degrees obtained from Georgian medical universities are internationally recognized and accepted by various medical councils and organizations globally.
How much does it cost to study MBBS in Georgia?
The tuition fees for studying MBBS in Georgia range from approximately $4,000 to $8,000 per year. However, it's important to check with individual universities for accurate and up-to-date information.
Are scholarships available for MBBS students in Georgia?
Some Georgian medical universities offer scholarships to international students based on their academic performance or other criteria. It is advisable to check with the respective university for scholarship opportunities.
Can international students work in Georgia after completing their MBBS degree?
Yes, international students who have completed their MBBS degree in Georgia can explore employment opportunities in the country. However, specific work regulations and requirements may apply, and it is advisable to check with the relevant authorities for updated information.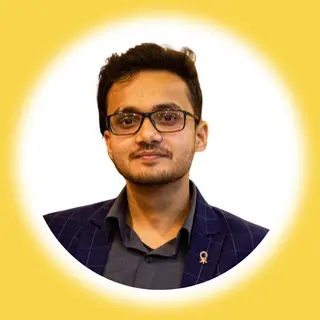 Sushant has been writing since his early days of childhood and currently, he's serving as a Content Writer with iDreamCareer. Sushant has two start-ups of his own and he has been writing content for them since their inception. Apart from that he is passionate about writing which is why he is following his passion for writing with iDreamCareer.