Science – one of the most picked subjects across the world. When you think of studying abroad, science would be the one of top 5 subjects that strikes your mind. Pursuing a Master in Science in USA is like jumping into a pool of endless opportunities. It's more than just getting a degree, it's a journey of exploring, being creative, and growing personally. The American education system is special because it combines tough academics with flexibility, letting you customize your learning to match your interests. Doesn't matter if you're digging into quantum physics or figuring out environmental science, doing a Master in Science in USA gives you access to advanced research, top-notch teachers, and a lively academic community.
The USA, with its diverse culture and lively cities, turns into your classroom, providing a variety of experiences beyond just books. It's not just about math problems and experiments; it's about pushing limits, breaking rules, and adding to the world's knowledge. So, if you're excited to dive into the world of science, innovation, and learning, the USA is calling you. It promises an educational journey that changes more than just what you learn in class; it transforms how you think and shapes your future. It's not just a degree, it's an exciting adventure in the pursuit of knowledge that goes beyond what you'd expect in traditional learning.
Masters in Science in USA: Course Highlights
A Master's in Science in USA is a fancy way of saying you can learn a lot more about science after college. It's like a super science degree where you can pick an interesting topic, like space, chemicals, living things, or the environment. In this program, you do advanced classes, research projects, and sometimes a big paper.
This section serves as an introductory section for Masters in Science in USA. In this section, we will be looking at the top details related to the masters in science course. This will help you build a fundamental understanding of the course. Here are the course highlights for the masters in science in USA:
| | |
| --- | --- |
| Name of the Course | Masters in Science / MS |
| Type of Program | Post-Graduate (Full-time & Part-Time) |
| Program Duration | 01-02 Years |
| Eligibility | Graduate or Bachelor's degree in science or any relevant field |
| Average Salary After Graduation | Around £99,267 per year (INR 82.67 LPA) |
| Top Recruiters | Google, Apple, IBM, Intel, Amazon, Boeing Company, Mastercard, etc |
Interested in Studying in USA? Read the blog to find out more!
Masters in Science in USA: Top Specializations
There are several specializations available in the science domain. Each of the specializations brings expertise in the different domains of the science. You can choose from the different list of the specializations offered. The list contains numerous specializations, such as:
Computer Science and Artificial Intelligence (AI)
STEM (Science, Technology, Engineering, and Mathematics)
Biotechnology
Environmental Science
Data Science and Analytics
Neuroscience
Renewable Energy
Cybersecurity
Health Informatics
Astronomy and Astrophysics
Masters in Science in USA: Eligibility Required
If you want to pursue a Masters in Science in USA, you need to take care of certain requirements to be eligible for admission. Meeting these requirements makes sure you're well-prepared for the Masters in Science. Some of the general eligibility requirements include:
The candidate must hold a bachelor's degree in science or any equivalent field.
Candidates also need to have maintained a good GPA. The minimum GPA requirements may vary based on the universities in the USA.
Few US universities may ask for research/internship projects. However, they are optional but might add volume to your application.
Certain documents like a Letter of Recommendation or a Statement of Purpose may be required by the US universities.
Please note that this is just a general eligibility criterion. For university-specific requirements, students are advised to check the eligibility criteria of the university they are applying in.
English Language Proficiency Tests
As you would be an international student in the USA, English won't be your first language of communication. So, you must appear for language tests in order to prove your English proficiency. Some of the general language proficiency tests required for Masters in Science in USA are:
These language tests required some minimum score/band in order to be qualified. Make sure you check the required band/score of the university you are applying to.
Top 10 Masters in Science Colleges in USA
There are a number of Top Universities in USA that offer Masters in Science. But, filtering the universities is very much required to pick the best one out. In this section, we shall be looking at the top 10 universities for Masters in Science in USA based on QS's Overall score in Natural Sciences in 2024 World University Rankings.
| | | | |
| --- | --- | --- | --- |
| Rank | University | Location | Overall Score |
| 1 | Harvard University | Cambridge, USA | 97.4 |
| 2 | Massachusetts Institute of Technology (MIT) | Cambridge, USA | 96.8 |
| 4 | Stanford University | Stanford, USA | 94.7 |
| 6 | California Institute of Technology (Caltech) | Pasadena, USA | 94.1 |
| 7 | University of California, Berkeley (UCB) | Berkeley, USA | 93.2 |
| 10 | Princeton University | Princeton, USA | 89.1 |
| 12 | University of Chicago | Chicago, USA | 87.7 |
| 14 | University of California, Los Angeles (UCLA) | Los Angeles, USA | 87.5 |
| 20 | Yale University | New Haven, USA | 85.1 |
| 24 | Cornell University | Ithaca, USA | 84.5 |
| 25 | Columbia University | New York City, USA | 84.4 |
| 30 | University of Michigan-Ann Arbor | Ann Arbor, USA | 82.5 |
| 30 | University of Texas at Austin | Austin, USA | 82.5 |
| 32 | University of Washington | Seattle, USA | 82.4 |
| 33 | University of California, San Diego (UCSD) | San Diego, USA | 82.2 |
Want to explore more universities? Check out the blog Top Universities in the USA for more details.
Masters in Science in USA: Cost of Studying
Pursuing a Master's in Science in the USA means the cost can vary based on the university you study in and what specialization you're studying. On average, you might need to pay around $20,000 to $50,000 per year or even more. The good universities may be on the higher side, but there are more affordable choices too, like state universities or special programs.
Don't forget to think about other costs like where you'll stay, your daily expenses, and study materials. For more information regarding the breakdown of the costs, please refer to our blog Cost of Studying in USA for Indian Students.
Masters in Science in USA: Admission Process
Now comes the most important section. You already know about the highlights, eligibility, exams, and the top universities in USA for masters in science. It is high time you should be looking at the admission process for these universities. Some of the general processes involved in the admission process for Masters in Science in USA are:
Pick Your Perfect College and Course: Choose the college and the science program that feels just right for you.
Check Important Dates and Requirements: Find out when to apply, what the entry requirements are, and which intakes are available in the USA.
Fill in the Application Form: Once you've found your match, fill out the application form. Make sure to double-check the eligibility criteria and include any language proficiency test results if needed.
Get Your Visa and Financial Docs in Order: Sort out all the necessary visa and financial documents. You might need these for immigration or even before. It's an important step!
Pay Your College Fees: After your documents are verified, pay the college fees. Congratulations, you're on your way to studying in one of the top science programs globally!
Do not forget to keep an eye on the Intakes in the USA so that you don't miss out on any application dates or deadlines. Well, are you looking for scholarships or opportunities to work while studying to help with the money stuff? Do not worry! We know what you want. Just keep reading.
Masters in Science in USA: Top Scholarships
Getting the money you need for studying can be tough, especially if your family doesn't have a lot of money. But don't worry, there are ways to make it work! This part is mainly for students who might not have a lot of money and are searching for help. Let's check out some of the best scholarships and their awards grant.
| | |
| --- | --- |
| Name of the Scholarships | Awards Grant |
| NSF Graduate Research Fellowship Program | $37,000 stipend and $16,000 cost of education allowance per year |
| Hertz Foundation Graduate Fellowship | Up to $250,000 |
| NASA Earth and Space Science Fellowship | $2000 per academic semester |
| AAUW International Fellowships | Up to $20,000 |
| Ford Foundation Fellowship Programs | Up to $40,000 per year |
| Microsoft Research Ph.D. Fellowship | Up to $42,000 |
| EPP/MSI Undergraduate Scholarship Program | Up to $45,000 |
These scholarships help students studying different types of science and provide money to those who deserve it for their advanced studies in the USA. For more information, students are requested to visit Scholarships in USA for Indian Students.
Masters in Science in USA: Placement Scenario
Are you wondering what happens after you are done with the masters in science in USA? It's like stepping into a world of job opportunities! People with masters in science in USA degree often find advanced jobs in high-tech companies and places where they do amazing research.
In the USA, there are lots of different jobs in research, technology, healthcare, and more for people with a masters in science. It's not just a degree, it's more like your ticket to a career adventure in a place full of possibilities. Let's now look at the top jobs after pursuing masters in science in USA.
Masters in Science in USA: Top Jobs and Average Salaries
There are endless opportunities for a masters in science graduate in the USA. You will find yourself in the middle of ocean full of possibilities. Just you need to find out what profession will fit you the best. In this section, we will be listing some of the top jobs in the USA for masters in science graduates along with their average salaries.
| | |
| --- | --- |
| Popular Job Options | Average Annual Salary |
| Data Scientist | $156,041 |
| Biomedical Scientist | $124,208 |
| Environmental Scientist | $56,960 |
| Research Scientist (Life Sciences) | $98,969 |
| Computer Scientist | $174,671 |
| Physicist | $188,677 |
| Chemical Engineer | $93,065 |
| Healthcare Administrator | $73,980 |
| Statistician | $98,338 |
| Medical Scientist | $84,095 |
(Source: GlassDoor, PayScale, AmbitionBox, Indeed)
There were some of the top jobs after pursuing a masters in science in USA. Please note that the average salaries mentioned are taken from variable sources and can change with respect to time.
Refer the blog 'Top 10 Highest-Paying Jobs in the USA' for more details.
Summing It Up!
Lastly, deciding to pursue a Master's in Science in the USA is like going on an exciting adventure in the world of knowledge. It's not just a degree but a chance to uncover scientific secrets, be creative, and be part of cutting-edge research. After you finish pursuing it, there are lots of interesting jobs waiting for you in different fields. If you're all set for a big change, the USA is calling with lots of cool learning opportunities and chances to do amazing things.
Still in ambiguity? Why not talk to our highly experienced counselors at iDreamCareer?
Here is our success story out of many:
Ananya Malhotra, hailing from Delhi's Mother's International School, achieved her dream of pursuing a Master's in Public Policy at the esteemed American University for Fall 2023. Her dedication led her to secure a $14,500 scholarship from AU and a 25% scholarship from CMU. Guided by iDreamCareer's expertise, Ananya's unwavering spirit paved her path to academic excellence. This transformative journey showcases the fusion of dreams and hard work, inspiring us all. 
Master in Science in USA: FAQs
What is Master of Science in USA?
Master of Science (MS) in the USA is a postgraduate degree that allows in-depth study in scientific fields, offering specialized knowledge and research opportunities.
Can I do MS in USA after BSc in India?
Yes, you can pursue MS in the USA after completing your BSc in India. Many universities accept international students with a relevant bachelor's degree.
How many years is MSc in USA?
Generally, a Master of Science (MSc) program in the USA lasts for about 1 to 2 years, depending on the specific university and program.
Is 6.5 CGPA good for MS in USA?
A 6.5 CGPA is generally considered on the lower side for MS in the USA. It's advisable to check the specific admission requirements of the universities you're interested in. However, the university requirements may vary depending on other factors as well.
Is a 7.7 CGPA good for MS in USA?
A 7.7 CGPA is considered competitive for MS in the USA. However, admission decisions also depend on other factors like standardized test scores, recommendation letters, and personal statements.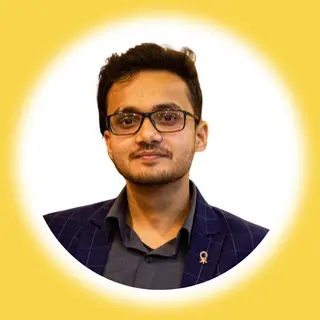 Sushant has been writing since his early days of childhood and currently, he's serving as a Content Writer with iDreamCareer. Sushant has two start-ups of his own and he has been writing content for them since their inception. Apart from that he is passionate about writing which is why he is following his passion for writing with iDreamCareer.