In the USA, there are many great job opportunities that can make people a lot of money and make them feel successful in their careers. The list of the Highest Paying Jobs in the USA makes us curious about the jobs where people can earn the most money. The United States has a strong economy that needs people with unique skills and new ideas. This creates a bunch of jobs that not only pay well but also make people proud of what they do. These jobs can be in big cities like New York with its tall buildings or in places like Silicon Valley where they work on the newest technologies.
Interesting Fact!

In the USA, healthcare jobs are the ones that pay the most and are expected to grow by 13% by 2031.
People want the highest paying jobs in the USA not just because they spend a lot, but also because they let them be part of important new discoveries and industry changes. As we learn more about these high-paying jobs in the USA, we will see that they are not just about money. We'll find out what kind of education you need for them, what tasks they involve, and how they affect both the people doing them and the country's economy. So, come with us to learn about jobs that combine big dreams with making a lot of money, and hear the stories of those who have done great things and made the American Dream even better.
Highest Paying Jobs in the USA: Industry Trends
As things change in industries, the jobs they offer also change. More and more jobs now need technology skills. People who are good at technology, like leaders in tech companies, software makers, and data experts, are now some of the best-paying workers. This is because everything is becoming digital.
Also, the world needs to take care of the environment, so jobs in clean energy and protecting nature are also becoming important and well-paid. Apart from old-style jobs, there are also new opportunities in the "gig economy," where freelancers who do things like make apps or create content can make a lot of money. To succeed in these changes, people need to be ready to learn new things and be creative, so they can make the most of these new and exciting trends.
Hi folks, why don't you consider studying in the USA? It has a great ambiance to study and is home to several top universities in the world.
Growth of The Jobs in the USA Industries
In this section, we will be looking at the comparison of the jobs within a span of 10 years. We will see how these industries have evolved throughout the years. We will also see the projections for these industries by the end of 2031.
So, students, here we go!
| | | |
| --- | --- | --- |
| OOH occupational group | 2021 (Employment) | 2031 (Employment) |
| Healthcare | 16,254.2 | 18,303.2 |
| Food preparation and serving | 11,761.8 | 13,081.6 |
| Management | 11,685.3 | 12,569.2 |
| Transportation and material moving | 13,350.7 | 14,212.6 |
| Business and financial | 9,987.4 | 10,702.5 |
| Computer and information technology | 4,665.2 | 5,348.0 |
| Education, training, and library | 9,151.2 | 9,809.3 |
| Personal care and service | 3,868.4 | 4,413.2 |
| Installation, maintenance, and repair | 6,038.7 | 6,342.6 |
| Community and social service | 2,843.2 | 3,137.8 |
| Building and grounds cleaning | 5,415.0 | 5,705.8 |
| Construction and extraction | 7,026.0 | 7,278.9 |
| Legal | 1,368.0 | 1,499.0 |
| Life, physical, and social science | 1,436.0 | 1,534.7 |
| Entertainment and sports | 758.3 | 853.8 |
Note: The numbers for jobs are given in thousands. Sometimes the total numbers might not add up perfectly because of rounding. The information comes from the Occupational Outlook Handbook (OOH), which is a resource about jobs. The source of this information is the U.S. Bureau of Labor Statistics, specifically their Employment Projections program.
List of the Top Highest Paying Jobs in the USA
The above section seems exciting, isn't it? Now, it is high time we should look at the list of the highest-paying jobs in the USA. These jobs are also among the in-demand jobs in the USA. So, presenting you with the list of the highest-paying jobs in the USA here:
Surgeon
Anesthesiologist
Oral and Maxillofacial Surgeon
Orthodontist
Physician (Specialist)
Psychiatrist
Pediatrician (Specialist)
Dentist (Specialist)
Prosthodontist
Petroleum Engineer
Computer and Information Systems Manager
Architectural and Engineering Manager
Marketing Manager
Natural Sciences Manager
Financial Manager
Compensation and Benefits Manager
Pharmacist
IT Manager
Data Scientist
Podiatrist
Optometrist
Actuary
Political Scientist
Marketing Manager
Computer Hardware Engineer
Remember, this is just a list of some jobs that pay a lot in the USA. The real highest-paying jobs can change based on where you are, how much experience you have, and what's happening in different industries.
About the Top 10 Highest Paying Jobs in the USA
Finally, the wait ends. In this section, we will be looking at the top 10 highest-paying jobs in the USA in detail. We shall also be looking at the average annual salary and the list of the top recruiters involved. So, without further ado, let's begin!
Surgeon
Surgeons are very skilled doctors who do operations to heal illnesses, injuries, and other health problems. They need a lot of schooling and training. Surgeons have different areas they focus on, like bones, heart, or brain surgery. What they do needs accuracy, a lot of knowledge, and the skill to make important choices when things are intense.
Average Salary
$261,334
Top Recruiting Companies
Merritt Hawkins
CompHealthJackson & Coker
Weatherby Healthcare
Staff Care
Read Career as an Orthopedic Surgeon here!
Anesthesiologist
Anesthesiologists are special doctors who focus on giving patients anesthesia (numbing medicine) and managing pain when they have surgeries or medical treatments. They check how healthy patients are, decide on the right anesthesia, give it, and watch over patients while they're being treated. To become an anesthesiologist, you need a lot of medical education and training because the job is really important.
Average Salary
$339,572
Top Recruiting Companies
GasWorkOdyssey Staffing
Envision Physician Services
Jackson & Coker
TeamHealth
Oral and Maxillofacial Surgeon
These experts are doctors who do surgeries on the mouth, jaw, and face. They do tricky procedures like taking out wisdom teeth, putting in dental implants, and fixing jaw problems. These surgeons need to learn both about dentistry and medicine because their job is complex. They often work to make things in the mouth and face work better and look better too.
Average Salary
$142,604
Top Recruiting Companies
Aspen Dental
Heartland Dental
Western Dental
Pacific Dental Services
Affordable Dentures & Implants
Petroleum Engineer
Petroleum engineers are experts who focus on getting oil and gas out of the ground. They figure out how to dig and take out these important resources. They look at Earth's info to plan how to dig, make drilling plans, and make sure the digging is safe and works well. These engineers are super important for the energy industry.
Average Salary
$101,301
Top Recruiting Companies
Schlumberger
Halliburton
Chevron
ExxonMobil
Baker Hughes
Architectural and Engineering Manager
One of the highest paying jobs in the USA is Architectural and Engineering Manager. These managers lead groups of architects and engineers who create designs for buildings, structures, and systems. They organize projects, check that the work follows rules, and handle money and schedules. These experts must know a lot about both architecture and engineering, and they also need to be good leaders to help their teams do well.
Average Salary
$110,837
Top Recruiting Companies
AECOM
Jacobs Engineering Group
Bechtel Corporation
WSP Global
HDR Inc.
Marketing Manager
Marketing managers are people who make plans to tell others about products and services. They look at what people want, make plans to get their attention, and create ads and campaigns to bring in customers. They work with groups to make ads, use the internet for marketing, and build the image of a brand. Being good at talking and thinking creatively are important skills for this job.
Average Salary
$87,624
Top Recruiting Companies
Robert Half
The Creative Group
Paladin
MarketPro
Aquent
Interested in Marketing? Explore the Career in Marketing here!
Pharmacist
Pharmacists are specialists in medicines and how they affect health. They give out prescribed medicines, give guidance about how to use them, and make sure they're safe. They work in places like pharmacies and hospitals. Pharmacists must know a lot about medicines, be very careful, and be good at talking to help patients properly.
Average Salary
$126,106
Top Recruiting Companies
CVS Health
Walgreens
Rite Aid
Walmart
Kaiser Permanente
Nurse Anesthetist
Nurse anesthetists are special nurses who know a lot about anesthesia. They give patients anesthesia for surgeries and treatments to keep them comfortable and safe. They watch over patients' important signs and change the anesthesia if needed. These nurses are really important in healthcare teams and work closely with doctors and other medical staff.
Average Salary
$149,555
Top Recruiting Companies
Envision Healthcare
TeamHealth
North American Partners in Anesthesia
MednaxSheridan Healthcare
IT Manager
IT managers are in charge of teams that take care of a company's technology. They make plans for tech projects, watch over computer networks, and make sure information is safe. These experts are important for keeping the company's tech running smoothly and bringing in new tech. They need to be good with technology, good leaders, and able to keep up with how tech is always changing.
Average Salary
$122,223
Top Recruiting Companies
Robert Half Technology
TEKsystems
Insight Global
CyberCoders
Kforce
Data Scientist
Data scientists look at large amounts of information to find patterns and useful insights that can help companies make smarter choices. They use computer skills, math, and pictures to get important info from data. They are very important in fields like money, health, and tech, where smart ideas from data make things better and faster.
Average Salary
$122,223
Top Recruiting Companies
Robert Half Technology
TEKsystems
Insight Global
CyberCoders
Kforce
Wait! You can also check out the ways to become a data scientist here!
Disclaimer: Please note that the average salary figures may change with respect to time. Please keep yourself updated.
Now we will dive into tips for choosing the right career for getting the highest paying jobs in the USA…
Tips for Choosing the Right Career in the USA
Choosing the right career in order to get one of the top-paying jobs is very important. There are certain pointers that you need to take care of. Given below are some of the tips that will help you gain one of the highest-paying jobs in the USA:
Before picking a career, you must completely try to know yourself, probably through a test or counseling. This will help you pick the best career for yourself.
Now, you need to check if the career is in demand. This will help you track the growth trajectory of your career path.
Seek for proper educational training or certifications if required. This will help you learn and grow faster.
Now, make sure to check out the list of the best-paying organizations. This will help you pick out the best option for yourself.
Before you proceed further, consider having a look at the Ways to Get a Job in the USA.
Summing It Up!
In the fast-changing economy with lots of new ideas, the idea of the 'Highest Paying Jobs in the USA' is about people wanting to do jobs that make them a lot of money and stand out. These special jobs cover many areas, from doctors like surgeons to tech experts like data scientists. They do more than just their job titles – they make industries better, push limits, and bring new things.
As the country moves into a tech-focused time, it's clear that being really good at something, being ready for changes, and trying to be the best are important in these high-paying jobs. Whether it's in healthcare, making things, studying data, or leading teams, these careers show how talents, dreams, and the chance for a good future come together in the changing world of work in the USA.
For more assistance reach out to iDreamCareer! We have helped several young potential students like you! Here is our success story of one out of many:
Ananya Malhotra, hailing from Delhi's Mother's International School, achieved her dream of pursuing a Master's in Public Policy at the esteemed American University for Fall 2023. Her dedication led her to secure a $14,500 scholarship from AU and a 25% scholarship from CMU. Guided by iDreamCareer's expertise, Ananya's unwavering spirit paved her path to academic excellence. This transformative journey showcases the fusion of dreams and hard work, inspiring us all.
Useful Links
FAQs
What jobs pay the highest in us?
The highest-paying jobs in the United States vary widely depending on factors such as location, industry, and level of experience. However, traditionally, positions in the medical field, particularly surgeons and anesthesiologists, have consistently ranked among the top earners.
What is the #1 highest-paid position?
With the average annual salary well into the six figures, surgeons, frequently claim the top spot as the highest-paid job in the US.
What is the highest monthly salary in the USA?
Although the highest monthly pay in the US can also vary, it usually corresponds to annual profits, and top professionals can earn up to $200,000 or more, especially in sectors like technology and finance.
Who makes the most money in America?
Business tycoons, tech entrepreneurs, and corporate leaders frequently rank among the most stringent earners in America. Due to their significant ownership holdings in their individual companies, prominent CEOs have recently ranked among the top salaries.
What is the top 5 salary in the USA?
Doctors, dentists, and anesthesiologists frequently appear in the top 5 highest-paying professions in the US, along with professionals from the technology and engineering fields, such as administrators of computer and information systems and petroleum engineers.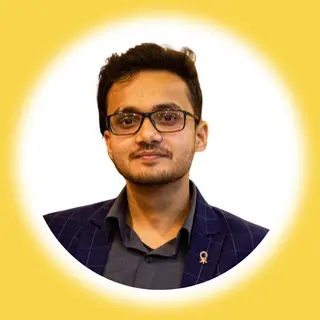 Sushant has been writing since his early days of childhood and currently, he's serving as a Content Writer with iDreamCareer. Sushant has two start-ups of his own and he has been writing content for them since their inception. Apart from that he is passionate about writing which is why he is following his passion for writing with iDreamCareer.