Studying MBBS in Poland is a great chance for future doctors to have an excellent education and learn about different cultures. Poland is famous for its top-notch education system and modern medical facilities, making it a popular choice for international students who want to become doctors. The MBBS programs in Poland are carefully designed to give students a balanced education with both theory and hands-on experience, preparing them well for real medical challenges.
Moreover, being in a multicultural environment helps students see the world from different angles and learn from friends with diverse backgrounds. Poland has many top-notch medical universities recognized worldwide, which shows how dedicated the country is to education. Studying MBBS in Poland offers a mix of great academics, fun campus life, and affordable fees, giving aspiring doctors a promising and satisfying medical career.
Why study MBBS in Poland?
Studying MBBS in Poland is an excellent choice for several reasons. Firstly, Poland has a great education system and modern medical facilities, ensuring a high-quality learning experience. The MBBS programs are well-designed, providing a balanced curriculum with theory and practical training for real medical challenges.
Secondly, the multicultural environment allows students to learn from diverse peers. Poland's medical universities are prestigious and internationally recognized, making the degree credible. Moreover, the tuition fees are affordable, and campus life is vibrant, making studying in Poland enjoyable. Overall, pursuing MBBS in Poland offers a bright future for aspiring medical professionals.
MBBS in Poland: Advantages and Disadvantages
Studying in Poland has remained a popular option among students for quite some time. Having already explored the reasons to pursue an MBBS in Poland, it's now important to consider the pros and cons of this choice. These aspects will enable you to make a well-informed choice by examining both the positive and negative aspects of studying MBBS in Poland.
| | |
| --- | --- |
| Advantages | Disadvantages |
| High-quality education | Language barrier |
| Internationally recognized degree | Adapting to a new environment |
| Multicultural environment | Limited clinical exposure |
| Affordable tuition fees | Weather conditions |
| Vibrant campus life | |
It is essential for aspiring students to weigh these advantages and disadvantages carefully before deciding to pursue their MBBS studies in Poland.
MBBS in Poland: Eligibility Required
To be eligible for MBBS in Poland, aspiring students generally need to meet certain eligibility criteria set by Polish universities. While the specific requirements might vary slightly between universities, the general eligibility criteria include:
Academic Qualifications: Applicants must have completed their secondary education or equivalent with a strong background in science subjects, including Biology, Chemistry, and Physics.
Language Proficiency: Since many MBBS programs in Poland are taught in English, applicants are often required to demonstrate proficiency in the English language. This can be proven through standardized English language tests like TOEFL or IELTS.
Entrance Examinations: Some universities in Poland might conduct entrance examinations or interviews to assess the applicant's aptitude and suitability for the MBBS program.
Recognition of Qualification: For international students, it's essential to ensure that their secondary education and qualifications are recognized by the Polish education authorities.
It's very important for students who want to study in Poland to check the specific requirements of the universities they like because the criteria might be a little different for each one. Also, they should research and follow the application deadlines and procedures carefully to make sure they can successfully get admitted.
MBBS in Poland: Admission Requirements
In order to study MBBS in Poland, aspiring students need to gather and submit certain important documents. Here is a general list of the documents required:
Academic Certificates
Language Proficiency Proof
Passport
Letter of Recommendation
Statement of Purpose
Photo ID
Photographs
This is just a general list of the documents required. However, the respecting universities may ask for certain more required documents.
MBBS in Poland without the NEET Scorecard
NEET (National Eligibility cum Entrance Test) is mandatory for Indian students who wish to pursue MBBS in Poland. Many Polish medical universities require Indian students to have a valid NEET scorecard as part of their admission criteria. NEET serves as a qualifying examination for medical courses in India and is increasingly becoming a requirement for studying medicine abroad.
Therefore, Indian students aspiring to enroll in MBBS programs in Poland must ensure they have qualified in NEET and meet other specified eligibility criteria to secure admission to their desired medical universities in Poland.
If you want to check out the top medical courses without NEET, read this!
Top MBBS Colleges in Poland
Poland has famous colleges that offer MBBS programs. These colleges are respected for their great medical education and research opportunities. They have modern facilities and experienced teachers, making it a good place for students who want to become doctors. Students will learn various subjects and get practical training with real medical cases.
These colleges prioritize high-quality education and preparing students for successful careers. It's crucial to research and find trustworthy sources to find the best MBBS colleges in Poland that suit your interests and requirements.
Here is a list of the top colleges in Poland that offer MBBS and other related programs.
| | |
| --- | --- |
| Name of the Institution | MBBS Fees (Average) |
| Jagiellonian University | INR 13 Lakhs or 62000 PLN per year |
| University of Warsaw | INR 11 Lakhs or 53000 PLN per year |
| Medical University of Lodz | INR 12 Lakh or 58000 PLN per year |
| Poznan University of Medical Sciences | INR 11 Lakh or 53000 PLN per year |
| Wroclaw Medical Universities | INR 09 Lakh or 43500 PLN per year |
| Medical University of Gdansk | INR 10 Lakh or 48200 PLN per year |
| Medical University of Lublin | INR 10 Lakh or 48200 PLN per year |
| Medical University of Bialystok | INR 8.5 or 39000 PLN Lakh per year |
MBBS in Poland: Course Duration
The duration of the MBBS course in Poland generally spans six years. The program is designed to provide a comprehensive medical education that includes both theoretical knowledge and practical clinical training. During the six years, students undertake various subjects and gain hands-on experience through clinical rotations in hospitals and medical centers.
Cost of Studying MBBS in Poland
The cost of studying MBBS in Poland, including all expenses, can vary depending on the university, city, lifestyle choices, and other factors. Here's a rough estimate of the various costs involved:
| | |
| --- | --- |
| Particulars | Cost |
| Tuition Fees | INR 7 Lakh to INR 11 Lakh or 34000 – 53000 PLN per year |
| Accommodation | INR 2 Lakh to INR 4 Lakh or 10000 – 20000 PLN per year |
| Living Expenses | INR 3 Lakh to INR 5 Lakhor 14000 – 24000 PLN per year |
| Study Materials | INR 20,000 – INR 40,000 or 1000 – 2000 PLN per year |
It is essential to note that these figures are approximate and may change over time, so it is advisable to check the most recent and accurate cost information from the universities' official websites for a more detailed and up-to-date understanding of the expenses involved.
Job Prospects for MBBS Graduates in Poland
As an MBBS graduate in Poland, you can explore various job sectors and positions within the healthcare industry. The opportunities available to you will depend on your specialization, language proficiency, and work experience. Here are some potential job sectors and positions for MBBS graduates in Poland:
Clinical Practice: MBBS graduates can work as general practitioners or family doctors in public hospitals, private clinics, and medical centers. They diagnose and treat patients, provide primary healthcare services, and manage chronic conditions.
Emergency Medicine: Working in the emergency department of hospitals, MBBS graduates can handle acute medical situations, provide immediate care, and make critical decisions.
Research and Academia: MBBS graduates can contribute to medical research and work in academic institutions. This involves conducting studies, publishing research papers, and teaching medical students.
Public Health: Opportunities exist in public health sectors, where MBBS graduates can work on disease prevention, health promotion, and healthcare policy development.
Medical Administration: Graduates can take on administrative roles in healthcare facilities, managing healthcare programs, policies, and budgets.
Telemedicine: With the advancement of technology, telemedicine is becoming more popular. MBBS graduates can provide medical consultations online through telemedicine platforms.
Medical Writing and Pharmaceutical Industry: MBBS graduates can work with pharmaceutical companies or in medical writing, contributing to medical literature, drug development, and clinical trials.
International Organizations and NGOs: MBBS graduates with a passion for humanitarian work can find opportunities to work with international organizations or non-governmental organizations (NGOs) providing medical aid in various countries.
MBBS Doctor Salary in Poland
The salary of an MBBS doctor in Poland can vary depending on several factors, including the doctor's experience, specialization, location of work, and the type of medical facility they are employed in (public or private sector).
According to the report by World Salaries, the average salary for a newly graduated MBBS doctor working in a public hospital or clinic in Poland is around INR 43.71 LPA or 210,000 PLN per year. With experience and specialization, this salary can increase to around INR 70 LPA or 325,900 per year.
Time to Conclude!
Pursuing MBBS in Poland offers promising prospects for aspiring medical students. The country's well-established healthcare system and growing demand for medical professionals present numerous opportunities. Poland's medical universities provide quality education and diverse specializations, attracting international students. While proficiency in the Polish language is important for effective practice, some programs are conducted in English.
Graduates can explore various sectors, including clinical practice, research, specialization, and administration. Although salaries may vary depending on experience and location, the potential for career growth and exposure to advanced medical practices make studying MBBS in Poland a compelling choice for those seeking a rewarding and fulfilling medical career.
Get a free consultation now and we'll help you find the best higher education options in the world! iDreamCareer is here to assist you at every stage of the process with our experienced counselors. Whether it's choosing the right program and university, preparing your application, or building your profile, our experts will guide you to achieve your study abroad goals.
Visit iDreamCareer.com today and take the first step toward your dream career. We've successfully supported students like Anjana Prasanna, who gained confidence and got accepted into King's College London, and helped others like Aayush and Tapan in selecting their ideal career paths.
Also Read
FAQs
Can international students study MBBS in Poland?
Yes, Poland welcomes international students for MBBS programs. Many universities offer English-taught medical courses, making them accessible to non-Polish speakers.
Are MBBS degrees from Poland recognized internationally?
Yes, MBBS degrees earned from recognized Polish universities are generally recognized worldwide. However, it is essential to check with the medical authorities of your home country for specific recognition and licensing requirements.
Are there any entrance exams to apply for MBBS in Poland?
Some universities may require applicants to take an entrance exam, while others consider academic qualifications and language proficiency as the main criteria for admission.
Are there scholarships available for international MBBS students in Poland?
Some Polish universities offer scholarships and financial aid to outstanding international students. Check individual university websites for scholarship opportunities and application procedures.
What are the prospects for specialization after completing MBBS in Poland?
Poland provides various options for specialization in medical fields. Graduates can apply for residency programs in hospitals or pursue further studies in specialized areas of interest.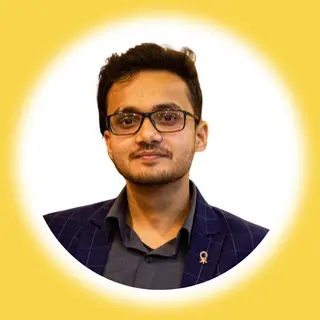 Sushant has been writing since his early days of childhood and currently, he's serving as a Content Writer with iDreamCareer. Sushant has two start-ups of his own and he has been writing content for them since their inception. Apart from that he is passionate about writing which is why he is following his passion for writing with iDreamCareer.