Ab sirf taarikh pe taarikh nahi milegi! Finally, the LSAT India 2024 notification has been released. The Law School Admission Test or the LSAT Exam is quite popular among Indian students who want to pursue a career in the law. Now, there must be a question in your mind why LSAT exam despite CLAT is there? The answer needs to be comprehended by the students to draw the line of the difference. The LSAT exam is primarily for scorecard purposes and is to be shared with the associate colleges for admission purposes. On the contrary, the CLAT exam primarily serves as an entrance exam for admission into integrated law courses.
Aspiring law students in India must be happy to see the LSAT being conducted in their country. The LSAT is administered by the Law School Admission Council, a non-profit organization committed to promoting quality, access, and equity in law and education. This has been proved to be a revolutionary step in the education sector. This provides an ample number of opportunities for aspiring law students. In this blog post, we will be covering the basic details regarding the LSAT exam, LSAT 2024 dates, the admission process, and other relevant stuff! So, folks, on your marks, get set, and let's go!
What is the LSAT Exam?
The LSAT, or Law School Admission Test, is a test used by law schools in India in selecting students for their UG & PG law courses. It's a special test that checks if you're good at thinking critically, reasoning logically, and analyzing things – skills you need to do well in the legal field. the LSAT exam is completely different from the CLAT exam, although they both serve the same purpose.
The LSAT exam has questions with multiple choices. It's a big deal for law schools because they use it to figure out if you're the right fit for their programs and if you have the abilities needed to do well in law school and become a lawyer.
Thinking of pursuing law? Check the blog LLB in India for complete details.
Purpose of the LSAT Exam
The LSAT Exam, short for Law School Admission Test, exists to help people who want to get into law. It's a standardized test, which means it's the same for everyone and checks if you're ready for law school. Most law schools use it to decide if you are a fit for their law courses.
Some important purposes that the LSAT exam serves are as follows:
The LSAT assesses critical reasoning, reading comprehension, and persuasive writing skills, important for success in law school.
It helps law schools identify candidates with the intellectual aptitude needed to excel, often carrying more weight than undergraduate GPAs.
The LSAT is a key part of the holistic admission process, ensuring students have the cognitive abilities required for the demanding legal academic environment.
While some law schools accept other tests, the LSAT is widely regarded as the gold standard for evaluating candidates' suitability for legal education.
Ultimately, the LSAT acts as a gatekeeper, ensuring that aspiring law students have the essential skills to sustain themselves in law school and the legal profession.
Tip: Read the LSAT Exam Pattern & Syllabus to make yourself familiar with the exam beforehand.
Eligibility Criteria for the LSAT Exam
To be eligible to take the LSAT exam, you need to complete the test registration application, which includes uploading a photo and a valid photo ID. You must also pay the registration fee on time and follow the test rules as published.
Since LSAT is for both, undergraduate and postgraduate law courses in India, a general eligibility criterion could depend on the level of the course. Such as:
For undergraduate courses like LLB, the candidates must have completed a bachelor's degree from a recognized board or the university.
For postgraduate courses like LLM, the candidates must have completed a bachelor's degree in law or a related field.
There is not any age limit for the LSAT exam. However, colleges that you are applying to might have age limitations.
It's important to note that the LSAT exam is a single test used for admission to multiple law schools in India. Before registering, it's your responsibility to understand the eligibility requirements of the specific law college you want to apply to.
Discover More by accessing the Free Career Dashboard
This will help us share relevant information with you.
Documents Required for LSAT Exam Registration
There are certain documents required for the LSAT exam registration. Some of them include:
A valid email address
A valid mobile number
Passport size photographs
A valid photo ID with having name, date of birth, and signature.
For more specific information, the candidates are requested to visit the websites of the colleges accepting LSAT exam scorecards.
Suggested Read: Law Courses After 12th
LSAT Exam 2024: Key Dates and Deadlines
We know that you are quite excited about the dates for the upcoming LSAT exam. But, before you proceed to the dates, it is very important for the students to know that the LSAC administers the LSAT-India exam twice a year. They are:
So, we will be looking at the dates and deadlines for both exams one by one.
LSAT January 2024 Dates
The important dates and deadlines for the LSAT 2024 January exam are mentioned in the table below:
| | |
| --- | --- |
| Events | Dates |
| Registration Opens | 14th August 2023 |
| Registration Closes | 10th January 2024 |
| Exam Scheduling | 10th December 2023 – 12th January 2024 |
| System Readiness Check & Mock Test | 17th December 2023 – 16th January 2024 |
| Exam Dates | 20-21 January 2024 |
| Score Card Release | To Be Announced |
LSAT May 2024 Important Dates
The important dates and deadlines for the LSAT 2024 May exam are mentioned in the table below:
| | |
| --- | --- |
| Events | Dates |
| Registration Opens | 14th August 2023 |
| Registration Closes | 02nd May 2024 |
| System Readiness Check & Mock Test | 29th March – 12 May 2024 |
| Exam Dates | 16-19 May 2024 |
| Score Card Release | To Be Announced |
Want to build a Career in Law? Check out the complete details like courses and colleges here!
LSAT Exam Fees
It is important to make a note of the fees you'll encounter when dealing with the LSAT-India 2024, and keep in mind that all these fees are in Indian Rupees. Pearson VUE, the company that handles LSAT payments, offers you different ways to pay. You can use a credit card, a debit card, a debit card along with your ATM PIN, internet banking, a digital wallet, or a cash card. This means you have several choices for how you can pay for your LSAT-related expenses.
The important fees regarding LSAT exam 2024 are mentioned in the table below:
| | |
| --- | --- |
| Exam Price | Amount |
| January 2024 Exam | INR 3,999 |
| May 2024 Exam | INR 3,999 |
| Bundle (January & May) | INR 7,998 |
Important Note: Once you've registered and paid for the LSAT-India, there won't be any refunds allowed, and you can't shift it to the next test date or year.
LSAT Exam Results
When you take the test, you'll get a score between 420 and 480, along with a percentile rank that shows how you did compared to others. If you answer questions correctly, you earn credits, but if you get something wrong, you don't lose anything – there's no negative marking. So, it's a good idea to leave some time at the end of each section to finish any questions you haven't answered.
If you want, you can take the test more than once, and you can send your best scores to the colleges you want to apply to.
LSAT Previous Year Cutoffs
The LSAC doesn't set a fixed score requirement for all colleges. Instead, each college decides its own minimum LSAT score for admission to its law programs. Students need to meet the score requirement set by the specific college they want to attend. This requirement can differ depending on the college and the program you're applying for. It's influenced by factors like the number of applicants, the difficulty level of the paper, and what score you achieve. So, to secure a spot in a particular college, you need to make sure your LSAT score meets that college's specific cutoff.
Suggested Blog: Top LSAT Colleges in India
LSAT Exam Registration Process
Hey folks! The registration process is already going on. Why not let's understand the registration process for the LSAT exam? This will help you have a general overview of the processes that need to be followed. The LSAT exam registration process involves several key steps to ensure a smooth and successful experience. Such as:
Submitting the Application Form
Begin by registering for the LSAT exam through the official LSAT website or designated registration portal. You need to fill out the required information accurately, including personal details, contact information, and the test date you prefer. Then, upload any necessary documents, such as a photo and a valid photo ID. Do not forget to review your application carefully for accuracy and completeness. Now, you just need to pay the registration fee as specified.
Checking the Technical Requirements
After registering, make sure to check the technical requirements for taking the LSAT exam. This may include specific hardware, software, and internet connection requirements for the remote proctored LSAT format. Do not forget to ensure your computer, webcam, microphone, and internet connection meet the specified criteria to avoid technical issues on test day.
Preparing for the Test
Once registered, it's important to prepare thoroughly for the LSAT exam. You can access LSAT preparation materials, practice tests, and study resources through official LSAT prep providers. Dedicate ample time to study and review the test format, question types, and timing strategies. Consider enrolling in an LSAT preparation course or seeking guidance from LSAT tutors if needed. Never forget to take advantage of any available practice exams to assess your readiness.
Taking the Test
On the day of your LSAT exam, ensure you log in to the remote proctoring system well before the scheduled start time. Then, follow all test day instructions provided by the LSAT administrators. During the exam, stay focused, manage your time wisely, and work through each section systematically. Always remember that LSAT exams are proctored remotely, so maintain a quiet and distraction-free testing environment. After completing the test, wait for your scores.
Check out the steps to understand How to Become a Lawyer!
LSAT 2024 Preparation Tips
Getting ready for the LSAT 2024 test needs careful planning and lots of practice. The LSAT evaluates your ability to think critically, no matter what you've studied in the past. If you want to do well in this test and get into law school, here are some important tips to keep in mind:
Start Early: Begin your LSAT 2024 preparation early. The sooner you begin, the better you'll be at the skills needed for the test. This also gives you enough time to understand the test format and what it covers.
Use Official Prep Material: Make use of official LSAT prep materials provided by LSAC LawPrep. These materials are created by the people who make the actual test, so they're very helpful.
Practice with Time Limits: Time management is really important for the LSAT. When you practice, make sure to time yourself to get used to working under pressure.
Review Your Performance: After each practice test, go over how you did. Figure out what you're good at and where you need to improve. This helps you get better at the skills the LSAT tests.
Try SuperPrep: SuperPrep lets you take a full test online and gives explanations for the right and wrong answers. It helps you understand how you're doing and how to get better.
PrepTest Collections: There are lots of practice tests available online from LSAC. They've been making these tests for a long time, so they're a great resource for practicing.
LSAT 2024 Books
When preparing for the LSAT 2024 exam, it's essential to have the right study materials, including books. Here are some recommended books to help in your LSAT 2024 preparation:
| | |
| --- | --- |
| Name of the Books | Publisher/Author |
| 10 Actual, Official LSAT PrepTests Volume VI | Law School Admission Council (LSAC) |
| The LSAT Trainer | Mike Kim |
| The PowerScore LSAT Bible Trilogy | PowerScore Publishing |
| LSAT Strategy Guides | Manhattan Prep |
| LSAT Prep Plus 2024 | Kaplan |
Don't forget that books are helpful for studying, but it's important to also use the official LSAT practice tests and online resources provided by LSAC. These official materials are very similar to the real LSAT India exam and give you the most accurate practice.
Final Words
Lastly, the LSAT exam is really important if you want to study law and become a lawyer. It's all about checking how well you can think critically, reason, and analyze things – skills that are super important in the legal world. To get ready for the LSAT, you should work hard and use official practice stuff, books, and online resources. It's also crucial to understand what the law schools you're interested in want, as your LSAT scores are a big deal for getting in.
If you do well on the LSAT, you'll have more choices for law schools and a better chance of getting scholarships and financial help. So, the LSAT is more than just a test; it's like a stepping stone that shows you're ready for law school and a career in the legal field.
Looking for expert guidance in choosing the right course and college after the 11th and 12th? Look no further than iDreamCareer! Our comprehensive career guidance product provides personalized insights, aptitude assessments, and expert counseling to help you make informed decisions. With our in-depth knowledge of experts, you can select the right course and college. Our experts will assist you in selecting the perfect path for your future.
Waste no time! Embark on your journey towards a fulfilling career by accessing iDreamCareer's College Selection Program today. Take that pivotal first stride toward transforming your interior design dreams into reality!
Useful Links:
LSAT Exam: FAQ
What is the LSAT exam for?
The LSAT is an essential test for individuals aspiring to pursue a legal education and a career in law. It evaluates critical thinking, reasoning, and analytical skills, which are fundamental qualities needed for success in the legal field. LSAT scores play a significant role in law school admissions and scholarship opportunities.
Who is eligible for the LSAT exam?
Eligibility for the LSAT exam is open to students from various educational backgrounds who wish to pursue a legal education. There are no specific educational qualifications required to take the LSAT, making it accessible to both undergraduate and postgraduate students, as well as professionals seeking a career change.
Is LSAT better than CLAT?
Comparing the LSAT and CLAT (Common Law Admission Test) depends on your goals and the law schools you're targeting. Both tests serve different purposes, so it's essential to choose the one that aligns with your educational and career objectives.
Can Indian students give LSAT?
Yes, Indian students can take the LSAT, including LSAT India, which is designed specifically for admission to Indian law schools. The LSAT is open to candidates worldwide, and many Indian law schools accept LSAT India scores as part of their admissions process.
Is LSAT India easy to crack?
The difficulty level of LSAT can vary from person to person based on their individual strengths and weaknesses. Success in LSAT depends on thorough preparation, dedication, and a strong grasp of critical thinking skills.
Discover More by accessing the Free Career Dashboard
This will help us share relevant information with you
Trending Posts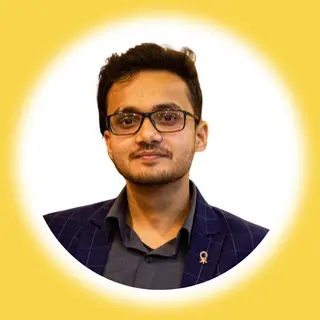 Sushant has been writing since his early days of childhood and currently, he's serving as a Content Writer with iDreamCareer. Sushant has two start-ups of his own and he has been writing content for them since their inception. Apart from that he is passionate about writing which is why he is following his passion for writing with iDreamCareer.