The NTA declared the CUET-PG results on July 20 around 10 pm. All students who took part in the Common University Entrance Test for postgraduate courses can check their results on the official CUET PG website at cuet.nta.nic.in. Applicants can view their CUET PG results by providing their application number and date of birth.
The entrance exam took place between June 5 and June 17, with additional re-exams held at different locations across the country from June 22 to June 30, 2023. The answer key was made available on July 13, and students could raise objections until July 15, 2023. The final answer key was published on July 19.
CUET PG Results 2023 Highlights
CUET PG scorecard has been released by the NTA on July 20th, around 10:00 pm. The Common University Entrance Test for postgraduate programs in 2023 witnessed impressive participation with a total of 459,083 registered candidates. The number of tests administered reached a substantial 877,492, reflecting the vast scale of the examination. Among the candidates, there were 209,740 males and 249,332 females, showcasing a balanced representation of gender in the aspiring postgraduate student community.
This significant surge demonstrates the growing interest and importance of CUET PG as an essential gateway for pursuing higher education, attracting a diverse pool of talented individuals eager to further their academic and professional pursuits. Students who have appeared for the CUET PG results 2023 can their results at https://cuet.nta.nic.in.
How to check CUET PG 2023 Results?
Checking results is essential as it determines candidates' admission into postgraduate programs. It validates their efforts, and academic performance, and opens doors for higher education opportunities.
To check your CUET PG 2023 Result, follow these steps:
Visit the NTA's official website.
Find the "CUET PG Result" in the latest updates section on the homepage.
Provide your roll number/application number and date of birth.
Submit the details to view your result.
Check your marks and qualification status once the result is displayed.
Students are kindly requested to download/print the CUET PG results for further reference.
Are you a student looking for admission into DU? Read our blog CUET for Delhi University for additional details.
Details Mentioned on CUET PG Scorecard
Some of the crucial details mentioned on the CUET PG scorecard 2023 include:
Name of the candidate
Date of birth
Gender
Father's Name
Name of the exam
Roll Number
Score Details
Exam paper details
Also, read: CUET Exam
CUET PG Results 2023: Participating Universities
The National Testing Agency organized the Common University Entrance Test (PG) – 2023 [CUET (PG) – 2023] in Computer Based Test (CBT) Mode, with approximately 458,774 unique registered candidates and conducting 877,492 tests.
A total of 197 universities, including Central, State, Private, and others, are taking part in CUET (PG) – 2023. These universities include:
| | |
| --- | --- |
| Central Universities | 39 |
| State Government Universities | 45 |
| Government Institutions | 10 |
| Others (Private and Deemed University) | 103 |
Discover More by accessing the Free Career Dashboard
This will help us share relevant information with you.
CUET PG Results 2023: Access and Flexibility
The candidates applied for 4597 courses that were tested in 157 different Question Paper Codes. There was a total of 396 Question Papers with 45,875 questions used over 23 days and 60 shifts. The Question Paper was in both English and Hindi. The examination was conducted in 279 cities in India and 7 cities outside India, including Doha, Dubai, Manama, Muscat, Riyadh, Sharjah, and Bagmati.
Individual student grievances about their CUET (PG) – 2023 experience were taken into account. Candidates were given multiple opportunities to correct their online application forms. To prepare the Question Papers, around 1200 subject experts and 400 translators were involved in this extensive exercise for CUET (PG) – 2023.
CUET PG Results 2023: Cutoff Marks
The CUET Cut Off marks are the minimum scores required for candidates, and they can find them on the official website. The university determines these minimum percentile marks. The CUET PG cut-off Marks will be announced sometime later after the results are out. In the meantime, candidates can check previous years' marks to understand the minimum qualifying score. To secure admission, candidates need to score higher than the cut-off marks.
CUET PG Results 2023: Marking Scheme
Here is the CUET PG Marking Scheme for your understanding. In the exam, each correct answer will be awarded 4 marks, but for every wrong answer, 1 mark will be deducted as a penalty. There are a total of 100 questions in the exam. After the CUET PG Result 2023 is declared, you can use this scheme to calculate your marks. Remember this while assessing your performance in the examination.
CUET PG Results 2023: Answer Key Challenge
Candidates had the chance to question the Answer Key from 13th July to 16th July 2023, along with the Provisional Answer Key, Question Paper, and Recorded responses. During this time, they submitted approximately 5386 Answer Key challenges, with 1422 being unique challenges. Candidates were also allowed to provide feedback through emails and letters, which was considered by the Subject Experts. After incorporating the necessary changes, the Final Answer Keys were used to prepare the CUET (PG) – 2023 Result.
What after CUET PG Results 2023?
NTA's responsibilities include registering candidates, conducting the test, publishing answer keys, accepting challenges, finalizing answer keys, declaring results, and providing Score Cards. Participating Universities/organizations will create a merit list. Universities will use the CUET (PG) – 2023 Scorecard given by NTA to decide individual counseling processes.
After the scorecard release, the respective universities will release their cut-offs or merit list for the students based on their college preference list. Once the student is eligible for a particular college/course, the student will have to go for document submission. After the documents have been verified, the student will get an option for the 'Apply for Admission' button on their college dashboard. In order to confirm admission, the students will have to pay the first semester/year tuition fees.
Note: Failing in paying the first semester/year fee in the stipulated time may lead to the cancellation of the candidature by the university/college. Students need to take proper care so that they do not miss out on important dates.
Time to Conclude!
The CUET PG Result 2023 is very important for candidates who want to get into postgraduate courses. Students are eagerly waiting for this moment as it will decide their academic future. They can check their marks and qualification status on the official website, cuet.nta.nic.in. This is a significant event as it reflects their efforts and dedication in preparing for the exam.
With eager anticipation, applicants await positive results that will lead to a promising academic future. Best wishes go out to all candidates as they eagerly wait for the outcomes that will shape their academic dreams. May success and opportunities come their way on this exciting journey ahead!
For the latest updates keep following this page. CUET is a forward-thinking well-rounded move by the UGC and is expected to be amply accepted by the college and student community.
If you still have questions, reach out to us! iDreamCareer offers a comprehensive compilation of the top law colleges in India, catering to students aspiring to excel in this field. This will provide detailed information about admission procedures, available courses, fees, and other relevant details. By exploring this page, prospective students can gather the necessary insights to make an informed decision regarding their future. Take advantage of iDreamCareer's College Selection Program today and embark on the path toward a successful career in the legal industry. Avoid any hesitation and seize the opportunity to discover and pursue your dream career with confidence.
Also Read
FAQs
When will the CUET PG result 2023 be declared?
The National Testing Agency released the CUET PG 2023 results on 20th July 2023 around 10:00 pm. Students can check their results at cuet.nta.nic.in.
How to check the CUET PG 2023 results?
To view the result, go to the official website cuet.nta.nic.in, look for the "CUET PG Result" link, provide your roll number/application number and date of birth, and submit the details to see your result.
When will the CUET PG Counseling happen?
After announcing the results, the CUET PG Counseling information will be made available. Candidates who qualify based on their merit will be chosen for the counseling process.
What is the marking scheme for the CUET PG exam?
Considering the marking scheme of the examination, students are awarded +4 marks for the correct answer and a penalty of 1 mark is deducted for each wrong answer.
What after the CUET PG result 2023?
After the CUET PG result is released, the counseling process starts. This is done at the university level, not by the NTA. Students are advised to kindly be updated with the universities' notification regarding the counseling process.
Discover More by accessing the Free Career Dashboard
This will help us share relevant information with you
Trending Posts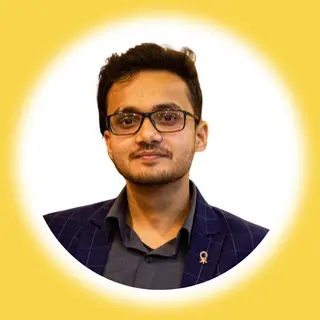 Sushant has been writing since his early days of childhood and currently, he's serving as a Content Writer with iDreamCareer. Sushant has two start-ups of his own and he has been writing content for them since their inception. Apart from that he is passionate about writing which is why he is following his passion for writing with iDreamCareer.