Every year, in the month of June, the Delhi postal departments get overwhelmed by huge waves of letters from all over the country. The same happens to the railway department, as there is a torrent of students traveling towards the capital city from all directions. All of these letters and travelers have different origins but a single destination, Delhi University. Yes, this blog talks about why DU is the most desired university all over the world!
Why DU is every student's first and only choice?
Delhi University is one of the most desired universities in India and this fact is testified every year by the whooping average of 2.5 lakh applications, the university receives during the admission months. Another testimonial of why DU is the most desired college is the high cut-off scores for graduate courses. The cut-off score for the commerce honors course in some top DU colleges goes as high as 99.5%.
Delhi University is spread over a sprawling 69 acres area, exploding with greenery, scenic beauty, and youthful gusto. The university is not only acclaimed for its academic excellence, but also for co-curricular activities and sports. The North campus of the University also has an International Standard stadium, which was a part of the 2010 Commonwealth Games. The above are just a few reasons that contribute to the huge craze for Delhi University among students.
Top four reasons why DU is a great choice!
We have curated a list to make you understand why DU is the ultimate choice for every college aspirant.
Ranking: Numbers Don't Lie
The ranking is one of the biggest factors that impact the desirability of any college. When it comes to ranking, Delhi University has added many feathers on its hat by proving its mettle in front of several ranking systems. For instance, the most sought-after ranking system in India is India Today: Nielsen Ranking.
India Today has persistently placed Delhi university ranking as the no.1. Even in 2014, DU bagged the No.1 position in India according to every ranking system in the country. While Delhi University is the winning horse in the race of ranking in our country, DU has also marked a significant presence amongst Asian and worldwide universities.
Quacquarelli Symonds Rankings also known as QS ranking, the most trusted ranking system for universities, has placed Delhi University at 81st rank in Asia. The University of Delhi is ranking 39th amongst the universities in BRICs nation and 441st worldwide.
Any university can be called the best if the colleges affiliated to it are the best in the sector. Individually looking at the streams we can say that DU has maintained high ranking in almost all academic streams. With 1st and 2nd top colleges of Commerce, number 1 college of Arts and Science and the 2nd best college for engineering, Delhi University has earned the right of being called the best university in the country.
Top Colleges in Delhi University
Delhi University has some of the best colleges in India for science, commerce and arts stream. These colleges are not only the best in the university but are also ranked among the top colleges in the country.
The state-of-the-art infrastructure, exceptional faculty, good placement history, and modern education techniques make these colleges distinct. The university is renowned for its graduate courses in commerce, arts and science streams. Following are the top colleges for these three streams:
| | | | |
| --- | --- | --- | --- |
| S.No. | Colleges for Arts | Colleges for Commerce | Colleges for Science |
| 1 | St Stephen's | Sri Ram College of Commerce | Hindu College |
| 2 | Lady Shri Ram | Lady Sri Ram College | St Stephen's |
| 3 | Hindu College | Hans Raj College | Hans Raj College |
| 4 | Miranda House | Hindu College | Miranda House |
| 5 | Ramjas College | Kirori Mal College | Venkateshwara College |
Campus Life at Delhi University
College life is not only about academics, but it is also about campus life, extracurricular activities, and cultural events because this is what will define your life for the next 3-4 years. You must be wondering then why DU is the most preferred of all universities.
Well, DU has a huge campus divided into two campuses, i.e. North Campus and South campus. There are several off-campus colleges too. The university is spread over 69 acres of lush green, hilly terrain. The natural beauty and buildings of historical significance make the student's life exciting.
Delhi University takes extracurriculars very seriously. There are 100s of student societies for almost any skill you can think of. Both campuses have several auditoriums to provide a platform for the students to exhibit their skills. The University has got many accolades for dancing, singing, theatre, quiz, etc. Intercollege/department quizzes, TEDx, Model United Nations, etc are almost daily activities on the university campus.
The university also encourages the student to participate in several co-curricular activities like robotics, paper presentations, mountaineering, etc. Recently, a group of students was selected to present an abstract at NASA where they got the chance to interact and work with students from some top colleges in the world. In another feat of achievement, a group of university students competed with several top universities in the world at the University of Utah Mars Challenge.
The University also conducts several fests and cultural programs. Out of these, some fests are organized by the university combined and some are organized by individual colleges. Antardhwani is the university's annual fest, which attracts participation from students from all over the country.
From classical music competitions to rock concerts, film festivals to chess competitions and treasure hunt to fashion shows, Delhi University leaves no stones unturned when it comes to the overall development of the students.
Shining Stars of Delhi University
A university can be judged by looking at it alumnus, and if we talk about the alumnus of Delhi University, they are present everywhere. From leading party to the opposition, from Hero to villain and from Bharat Ratna award winner to Nobel Laureate. Our honorable Prime Minister, Mr. Narendra Modi and notable Leader of opposition Mr. Rahul Gandhi may have political differences but they share the emblem of DU on their degree certificate.
"From the king of Bollywood to the Shahinsha, Bollywood has received many notable figures from Delhi University". From actors like Amitabh Bachhan, Shah Rukh Khan and Manoj Bajpai to Directors like Prakash Jha, Vishal Bhardwaj, and Nandita Das, have not only added value to the film industry but their work has also won accolades for our country.
From Padma Shri award winner, Vice-Chancellors, and Teachers, to Nobel Laureate Amartya Sen and Aung San Suu Kyi, Delhi University has always produced great minds and persona. Delhi University has not only helped Indian students but has always welcomed foreign students. Notable foreign alumni of Delhi University include Binguwa Mutharika, President of Malawi. Muhammad Zia-ul-Haq, the sixth President of Pakistan; and Nobel Peace Prize laureate Aung San Suu Kyi, pro-democracy activist, leader of the National League for Democracy in Myanmar.
Conclusion
With so many feathers on its cap, we now know why DU is the most desired university. The University has a lot to offer to its students. But, because of the high cut-off, getting into this university is not easy. It takes a lot of hard work and determination to get a seat in the Delhi University. But, as the saying goes, "Nothing worth having comes easy".
ALSO READ: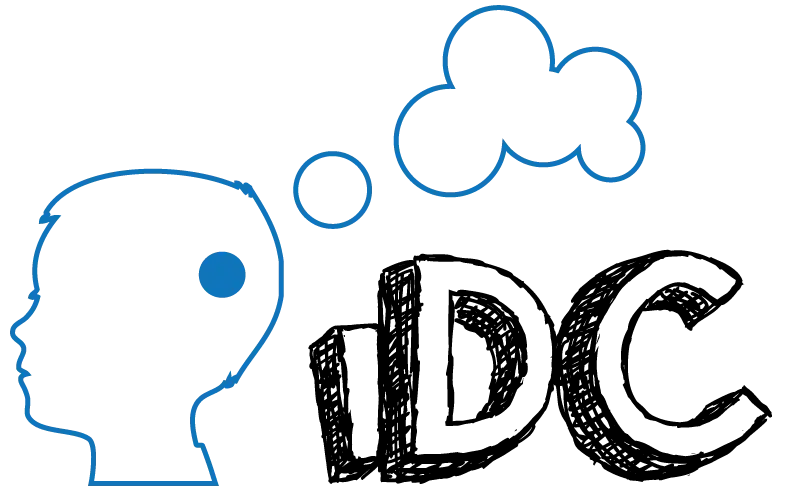 The iDC Editorial Team brings in a collective work experience of more than 25 years in diverse fields spanning from career counselling, management consulting, engineering, and technology to science, finance, and humanities. The team's key competencies are in research and analysis of careers, jobs, and industries. The team boasts a few best-in-class writers on careers and education.