Missed a century in your 12th exams by only one mark? This one mark can keep you waiting in the line for admission to Delhi University courses. Delhi University is famous for its gargantuan campus, beautiful historical buildings, hugely popular courses, massive placements, and sky-high cut-offs. This blog talks about the courses offered in DU and how you can pursue one!
Every year, around 2.5 lakh students apply for admission to Delhi University courses. Many students out of these are city and state topper, who have almost touched the cent-percent mark in their 12th score and have missed by just a mark or two. Most of the time, even these extraordinary students have to wait for the second round, as they get rejected in the first round from certain colleges for some du courses.
Although Delhi University offers a lot of courses, there are some courses that are very popular among students. This popularity leads to high competition and ultimately to a high cut-off. If you are looking for Delhi University courses, then you must look into the courses that are most popular in the university. In this article, we'll discuss the 5 most popular Delhi University courses and the DU colleges offering these Courses.
Most Popular Delhi University courses
1. B. Com (Hons)
This is a course for all the math geeks who find fun in crunching numbers. This course has given several economists and leading bankers to the country. A student of B.Com has to gather expertise in the following areas: Finance Accounting, Business Statistics, Micro Economics, Business Law, Corporate Accounting, Corporate Tax, etc. The top Delhi University colleges have renowned faculty members with great expertise in the field. The colleges also bring in visiting faculties from around the world to share their knowledge with the students. Hence, B.Com (Hons) is considered as one of the top Delhi University courses.
After graduation, the student can opt for any private or government institution as an expert in any of the above-mentioned streams of commerce. They can also work as accounts or management executives. Many B.Com graduates opt for pursuing a career in auditing or banking. The commonly chosen academic path after B.com is M.Com or MBA.
List of Best DU colleges for B.Com (Hons):
Shri Ram College of Commerce,
Lady Shree Ram,
Hindu,
Hansraj,
Kirori Mal College,
Venkateswara College, and
Indraprastha College

2. Economics Hons
Another field for number lovers: economics is the playground for the students who love to analyze data and understand the pattern hidden in them. Economists have a great contribution to the development of an organization or the complete nation. Graduation students of Economics have to deal with several subjects like Mathematics, statistics, Micro-Macro Economics, economic policy, etc. Thus, Economics Hons is the most preferred Delhi university courses for those who are interested in subjects like mathematics and statistics.
There are many career avenues open for economics graduates like government enterprises, private firms, public undertakings, finance sector, banking firms, and business journals are constantly looking for economics experts. With the advancement of global economics, the horizons for economics graduates have widened by many folds. The most popular academic choices of economics graduates are Masters in Economics or MBA Finance.
List of Best DU Colleges for Economics:
Shri Ram College of Commerce,
Hindu,
Hansraj,
St. Stephens,
Lady Shree Ram,
Jesus & Mary College,
KMC,
Miranda House, and
Shaheed Bhagat Singh College

3. English Literature
Atticus Finch, Charles Darnay, Michael Corleone, and Portia; If you know who they are and if you can describe them almost as if you have met them, you are perfectly suited for the English Literature course. It is not just a course, it is a journey through the life and times of many eras. A literature student has to study a wide range of literature like Poems and Novels of all time.
A student of literature has to understand the implied meaning of the literature, as well as find the literary devices used by the writers. A knack of reading and writing skill are instrumental for success in the field. This course has a great influence on the student's personality and attitude.
Common career avenues for literature graduates include teaching, writing, journalism, publishing, research, and translation. A selected few get the chance to write scripts or books and many others join the noble profession o teaching and write the future of the nation. There is also an overwhelming demand for literature graduates in digital marketing fields. The popular academic choice of literature graduates is a Masters in Literature and therefore is one of the most preferred Delhi university courses.
List of Top Colleges For Literature in DU:
Jesus & Mary College,
LSR,
Hindu,
St. Stephens,
Gargi College,
Hans Raj College,
Hindu College,
Maharaja Agrasen College,
Maitreyi College,
Miranda House, and
Sri Venkateswara College

4. Botany
With the decadent growth of pollution and global warming, it has become instrumental to protect greenery and heal the ecosystem. Botany has played an important role in this mission. This field is best for those students who abide in the 'go green' slogan and believe that trees can be our best soldiers in the fight against global warming. During the three years course of botany, a student has to go through a combination of practical and theory classes. He/she study molecular biology, biophysics, taxonomy, ecology, and physiology.
Graduation in botany opens several avenues for the students. Those who want to work outdoors can choose career options like an ecologist, conservationists, taxonomists, conservationists, etc. If the student has a knack for mathematics, he/she can pursue fields like biophysics, genetics, system ecology or developmental botany.
Similarly, when combined with chemistry, one can opt for fields like biochemistry, molecular biology or plant physiology. Biotechnology is another rising field for botany graduates. Other career options for botany graduates include botanical survey, eco-botany, farm management or floriculture/ horticulture. Common academic choices after graduation in botany include M.Sc Botany or M.Tech/ M.ScEnvironmental Sciences. Therefore botany is one of the most preferred courses in DU.
List of Best Delhi University Colleges for Botany:
Acharya Narendra Dev College,
Daulat Ram College,
Deshbandhu College,
Dyal Singh College,
Gargi College,
Hans Raj College,
Hindu College,
Kirori Mal College,
Maitreyi College,
Miranda House College,
Ramjas College, and
Sri Venkateswara College

5. Political Science (Hons)
Do you spend most of the time discussing the national policies and policymakers? Do you know the difference between "Communism" and "Communalism"? If your answer is yes then you can be well suited for this course. Political science is mostly a theory course that introduces you to the political setup of various countries in the world.
As a student of Political science, you have study subjects like Schools of political thought, classical political philosophy, international relations, diplomacy, etc. Although a major part of this course deals with Indian political thought, the student has to also gather knowledge about western political thought. A deep understanding of policymaking can be very useful in this career.
Although there are not many direct career options for political science graduates, some common career options for the political scientists include political advisor, NGO, Civil Service, etc. Some other fields are teaching, journalism and social research. Preferred academic choice after graduation in political science is Masters in Political Science or International Relations. Therefore Political science is one of the most preferred among the Delhi University courses.
List of Top Colleges for Political Science in Delhi University:
Lady Shree Ram,
Hindu,
Hans Raj,
Daulat Ram College,
Jesus & Mary College,
Kalindi College,
Kamla Nehru College,
Kirori Mal College, and
Sri Venkateswara College

Conclusion
Choosing the right course in your graduation can do wonders for your successful career development. Now that you know the five most popular Delhi University courses, don't leave any stones unturned in the pursuit of your dreams. Courses offered by DU are unique and hold immense potential to those hardworking and ambitious students. Therefore choosing from the best Delhi University courses can give you a great platform to learn and grow towards your dreams.
Also Read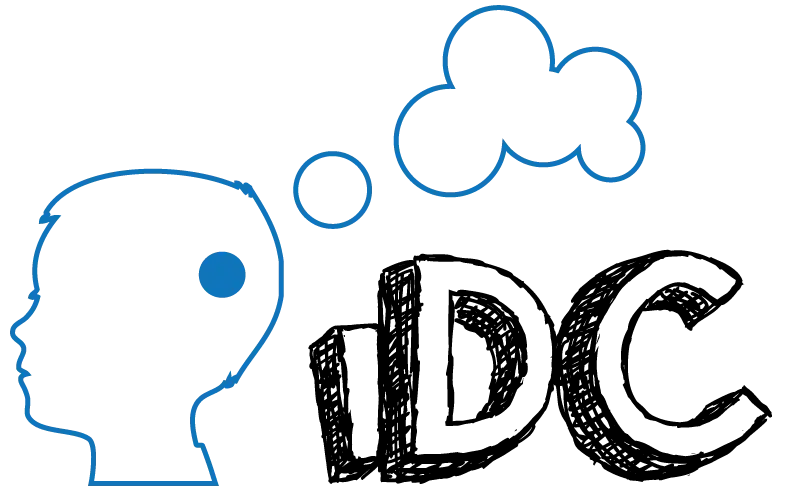 The iDC Editorial Team brings in a collective work experience of more than 25 years in diverse fields spanning from career counselling, management consulting, engineering, and technology to science, finance, and humanities. The team's key competencies are in research and analysis of careers, jobs, and industries. The team boasts a few best-in-class writers on careers and education.